Cyprus Fencing Federation together with the Limassol and Great Alexander Fencing Clubs, celebrated the world fencing day on 8th of September 2018.
People at the municipal park of pano Polemidia at the city of Limassol, had the chance to take part to a series of mini events that enabled those who are unfamiliar with the sport to intermingle with fencers of all ages, while getting acquainted with the sport and also having fun.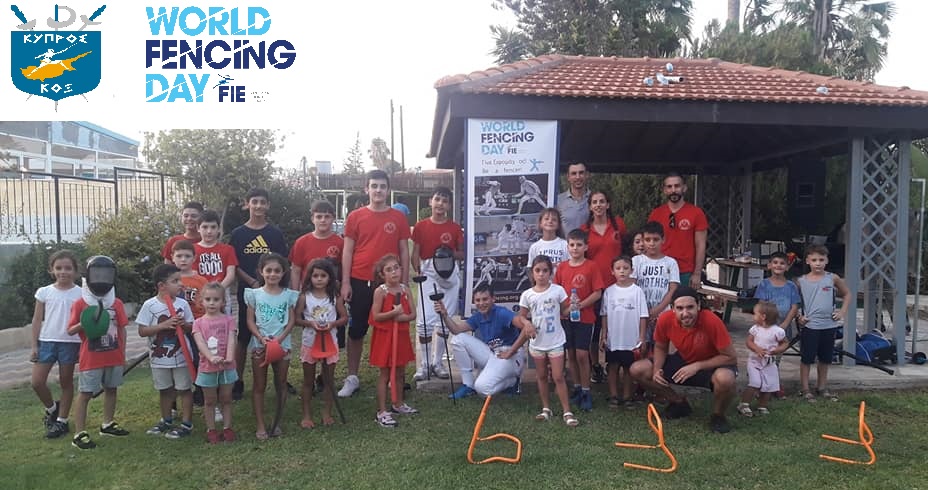 More specifically, experienced fencers together with their coaches, prepared creative mini workshops and games, where participants would experience fencing activities like bouts, target practice, and exercises in an entertaining manner. Finally, the event concluded with a treasure hunt, giving a lot of presents to all young participants for their time and effort.