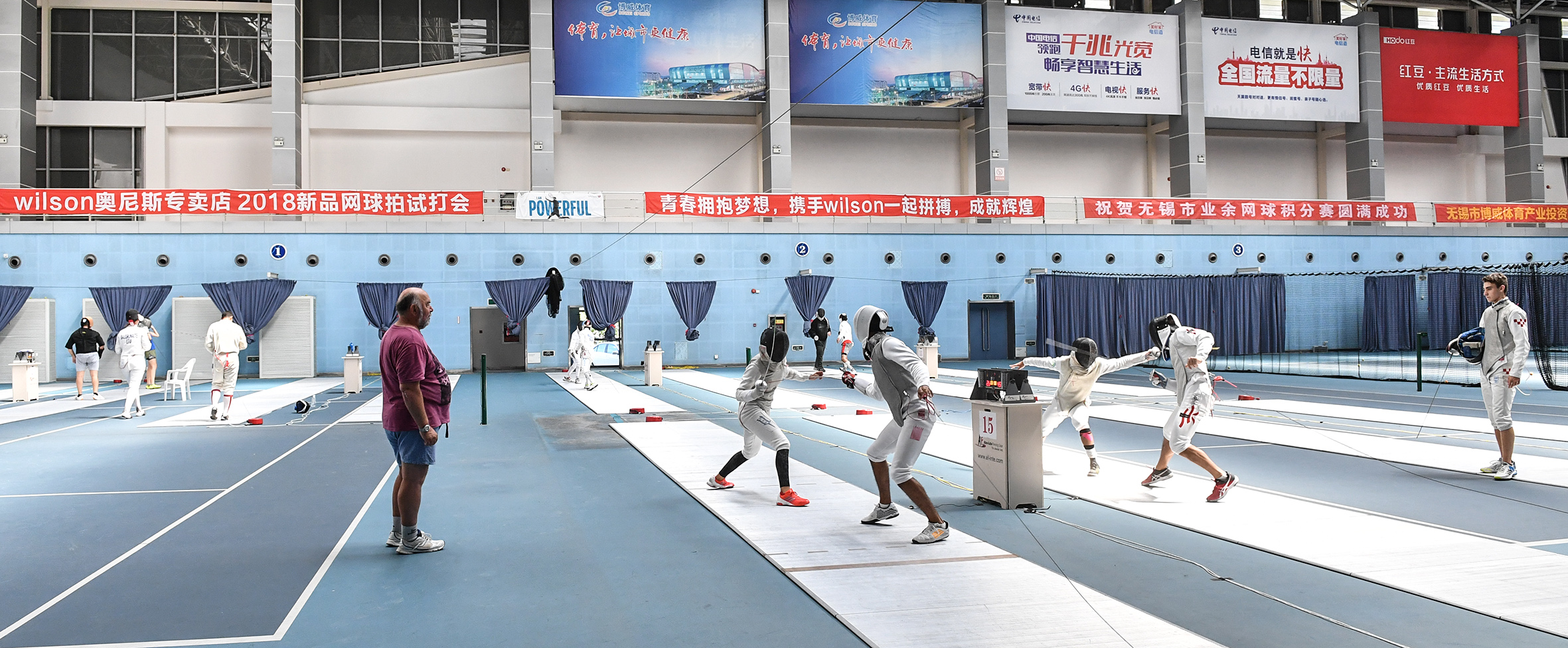 "Thanks for the support and good organisation", said Tunisia's Hichem Smandi. "The FIE does so much work to give the athletes the best-possible experience and chance of doing well at the competition", remarked Mauritius' Satya Gunput. These were but a few of the complimentary words from participating athletes as the FIE Training camp drew to a close, following an intensive week of fencing prior to the 2018 Fencing World Championships in Wuxi, China.
The FIE confederations selected 20 athletes aged 17 to 31, including all three weapons and both genders, to participate in the camp. The FIE paid all of their expenses, including travel, room and board, visa administrative costs and entry fees.
Designated FIE expert coaches included Marek Stepien (epee), Petru Kuki (foil) and Gennady Tyshler (sabre, and the FIE Coaches' Council president).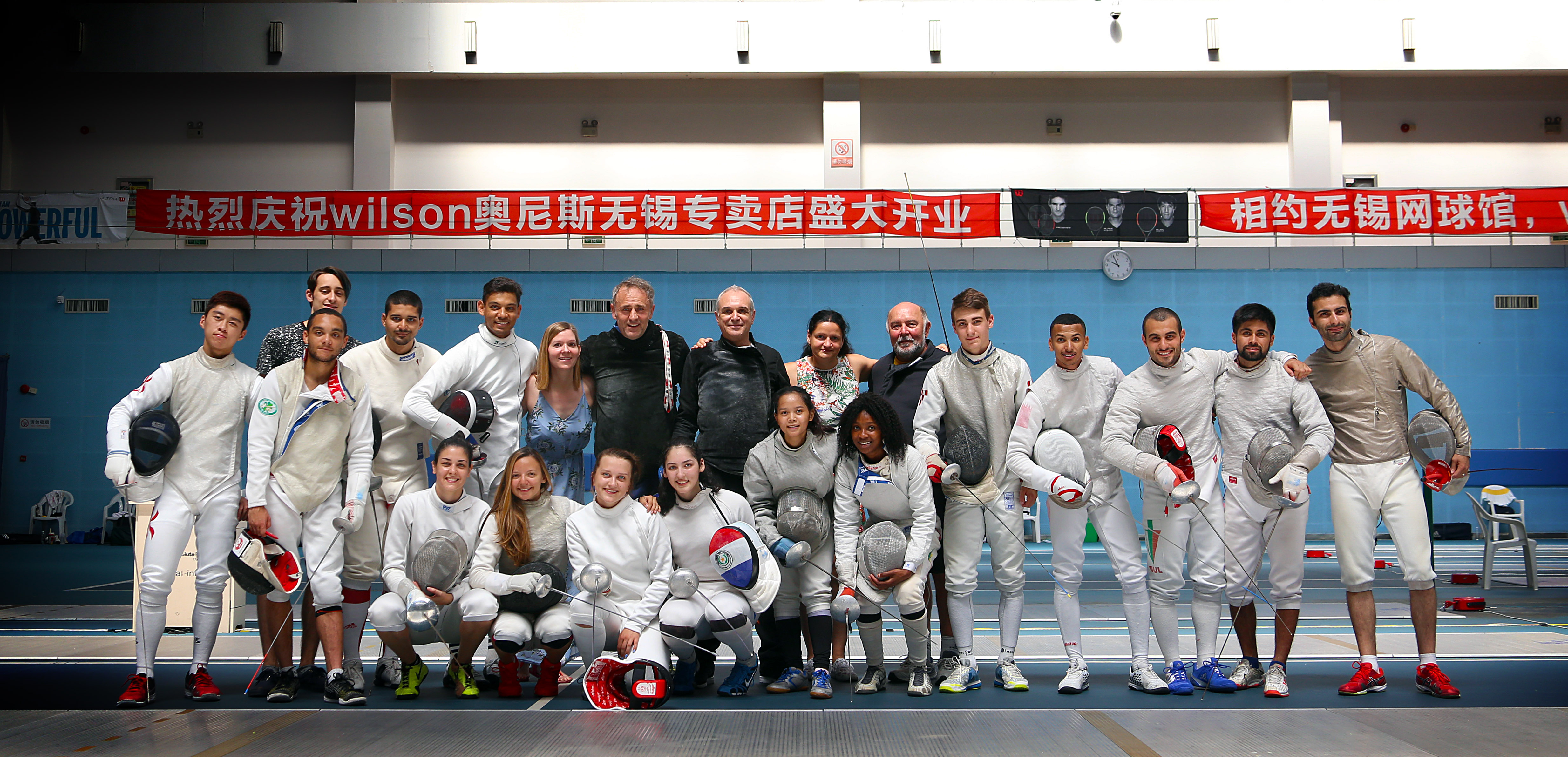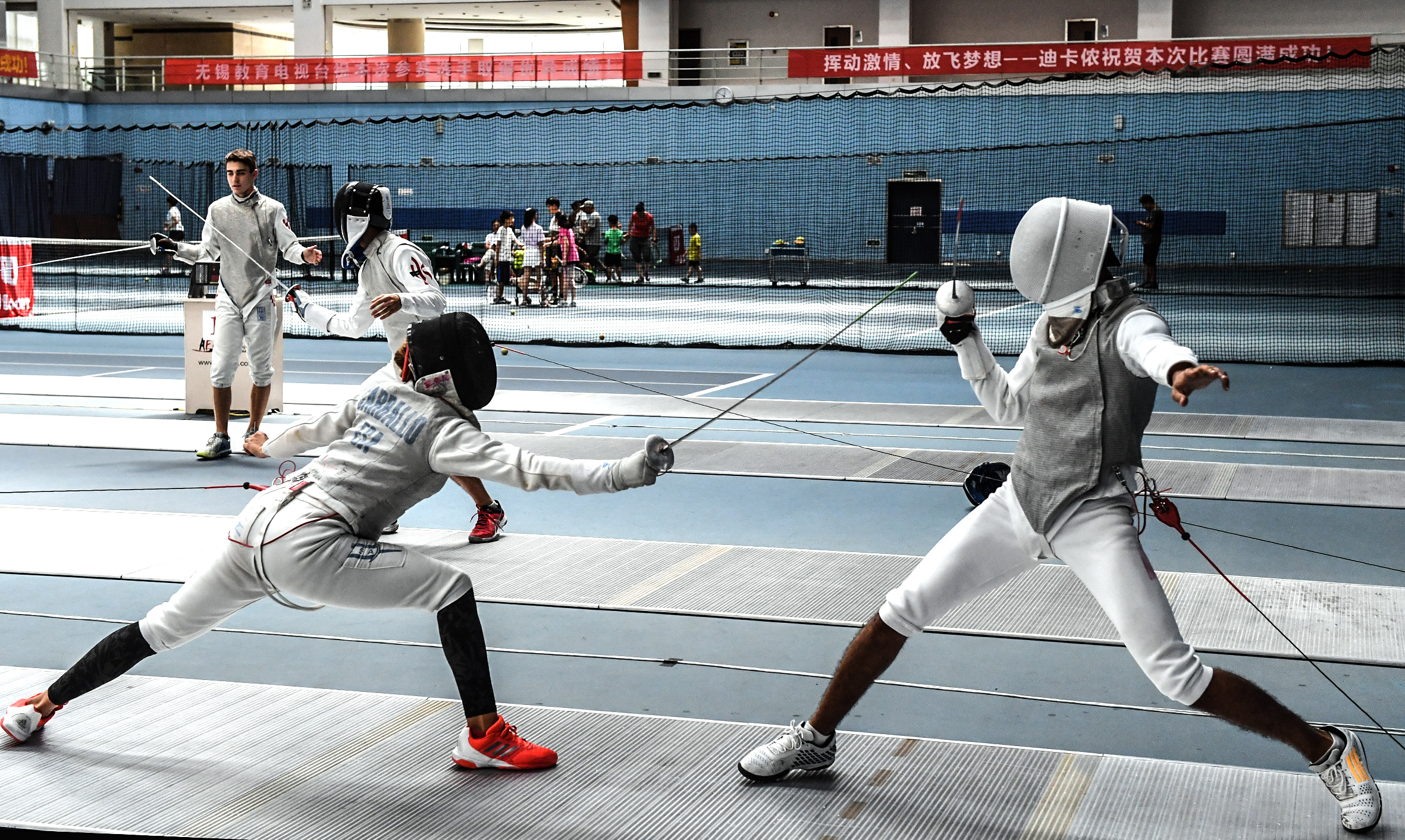 El Salvador Ivania Carolina Carballo Barrera (left), foil fencer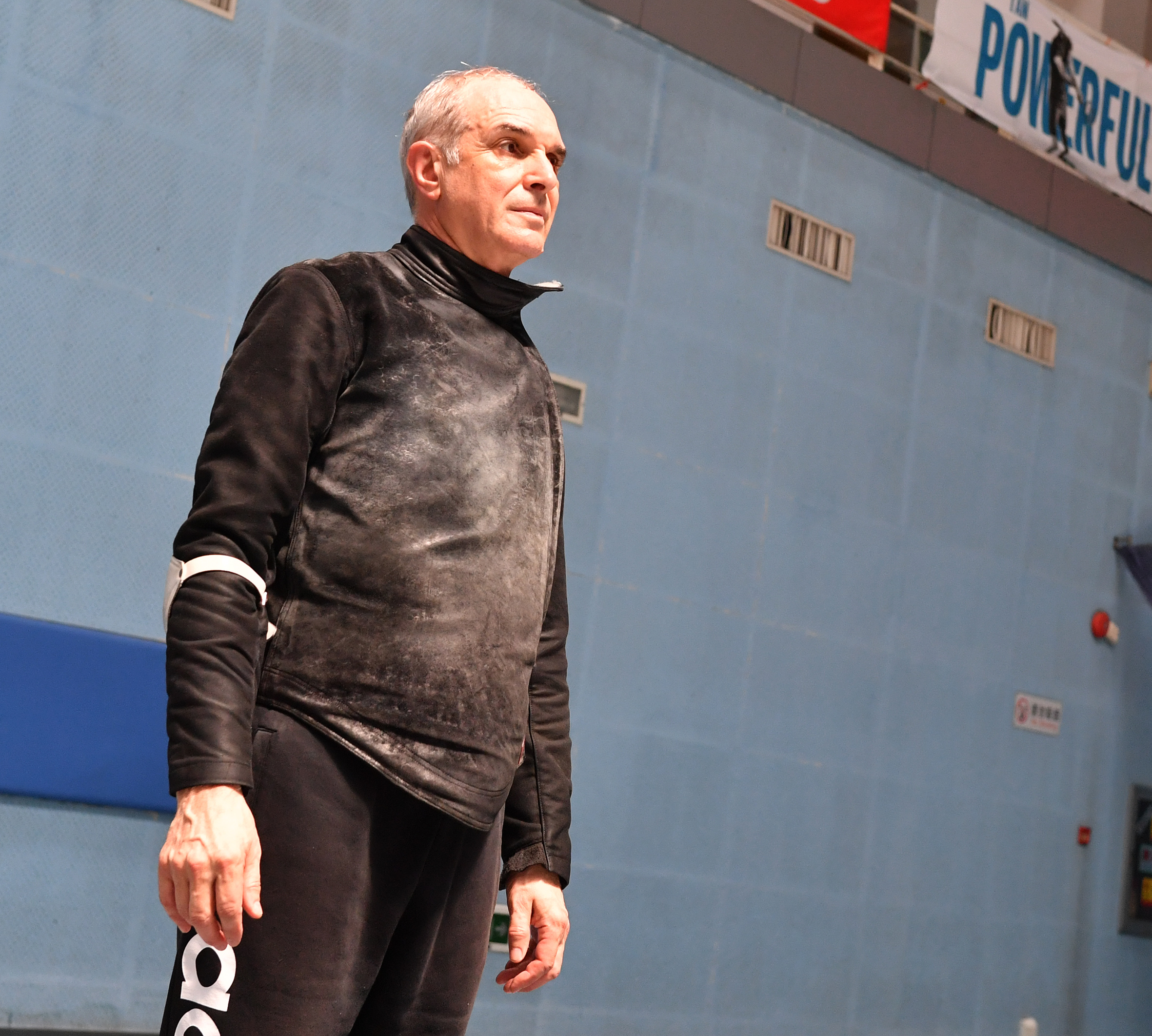 Gennady Tyshler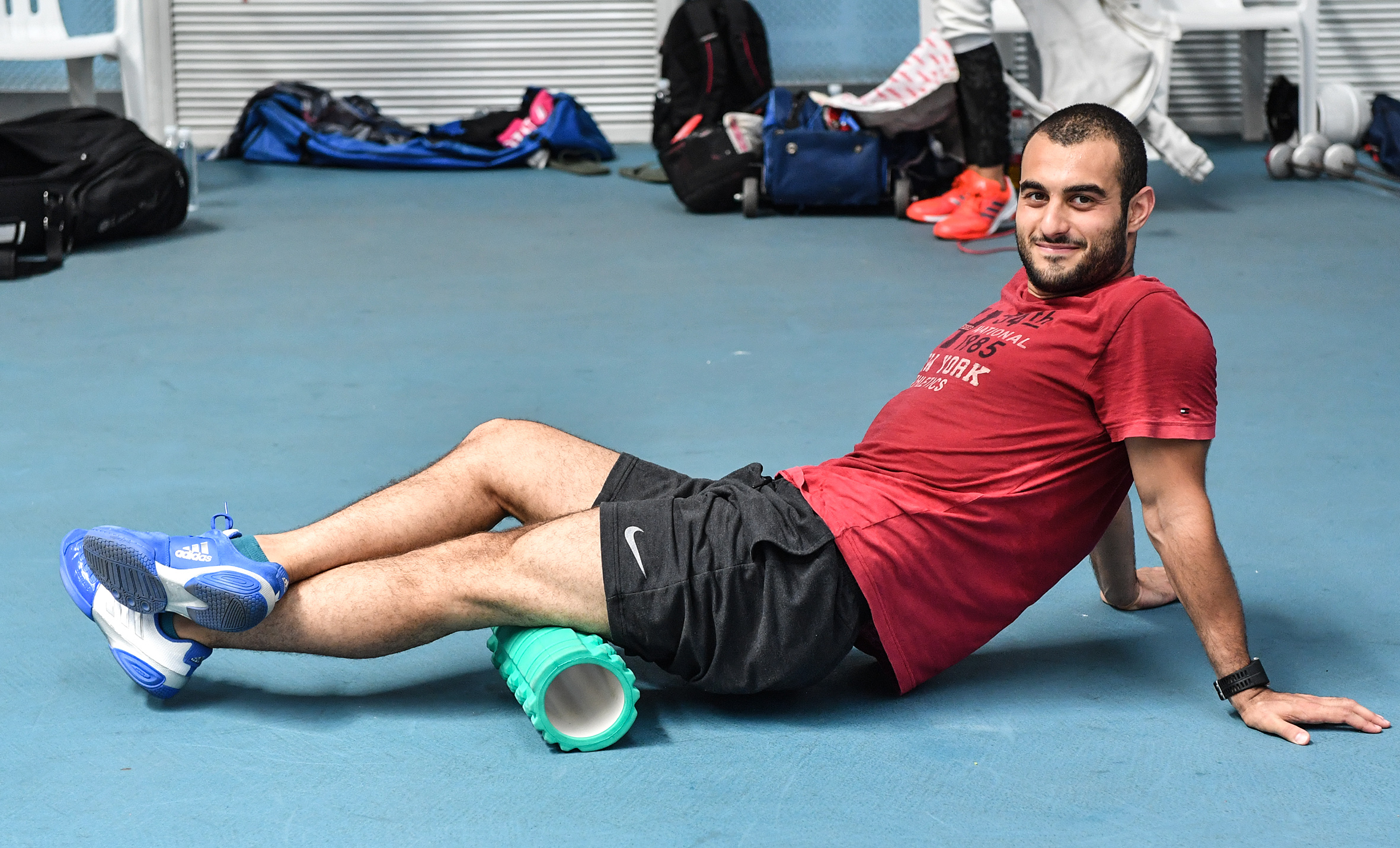 Sabre fencer Lyuboslav Burnev from Bulgaria
From July 19-27, fencers then took part in the World Championships, an experience to last them each a lifetime. Some of their results included the following:
A big shout-out and congratulations to Greece's Theodora Gkountoura (age 21, sabre, pictures below) who reached the quarterfinals and was ranked 8th (14-15). Last year at the Leipzig World Championships, she was 37th.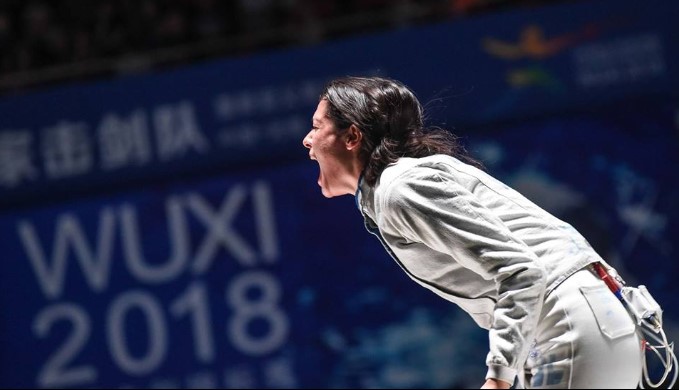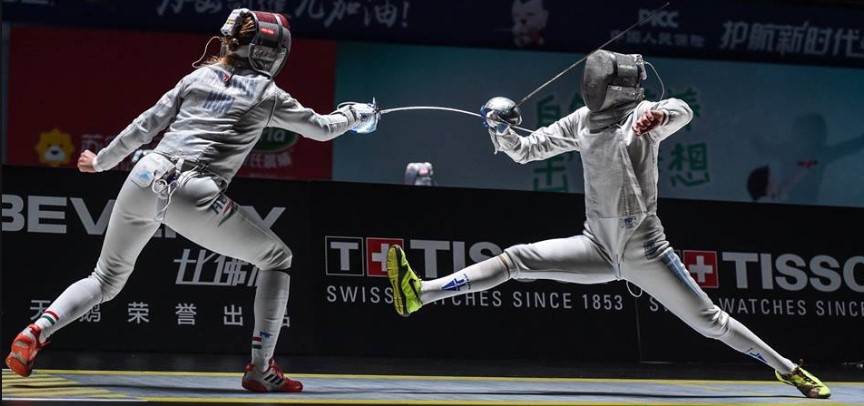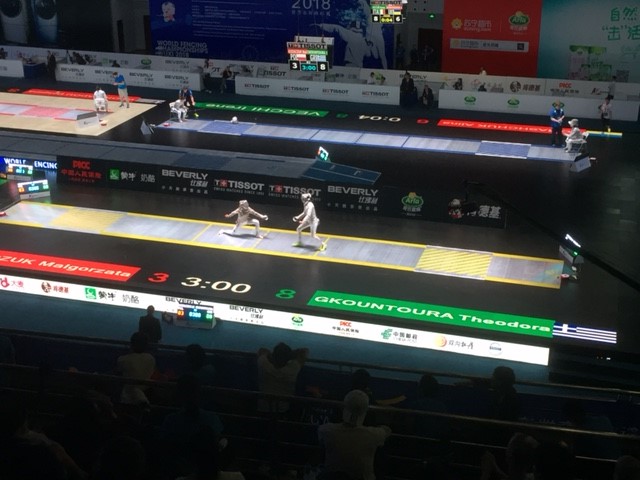 Egypt's Yara Elsharkawy (age 19, foil, picture below) was ranked 55th.
Lithuania's Vikte Azukaite (age 22, epee) was 66th. Last year in Leipzig, she was ranked 107th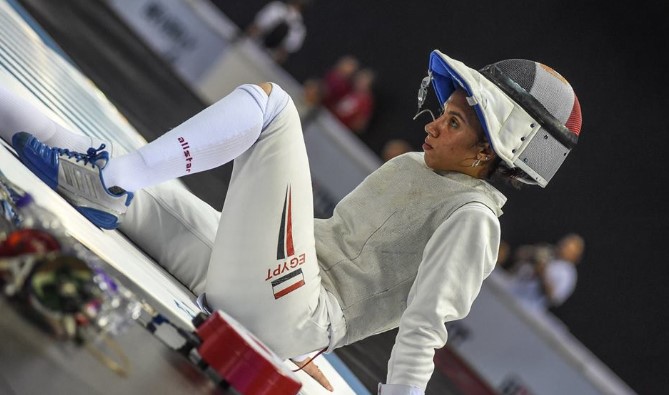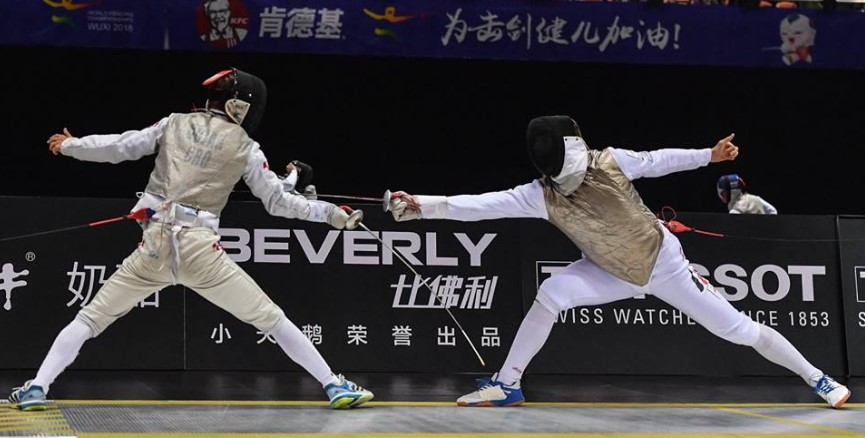 Antonio Gojak from Croatia (left, foil)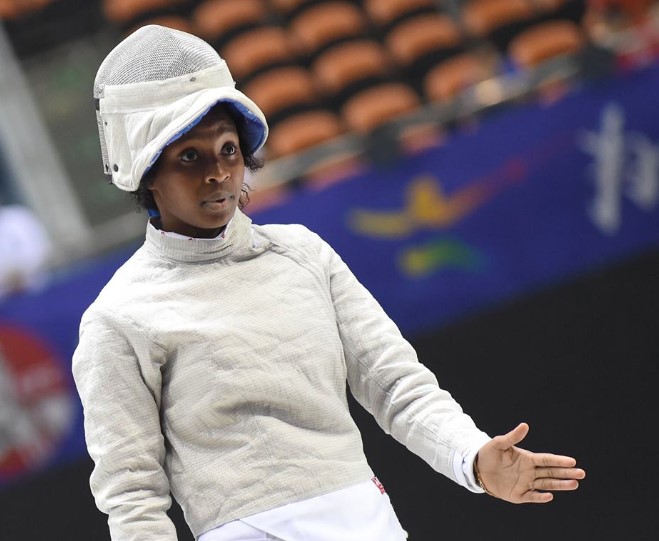 Assiatou Sow from Senegal on the first day of the Women's Sabre individual competition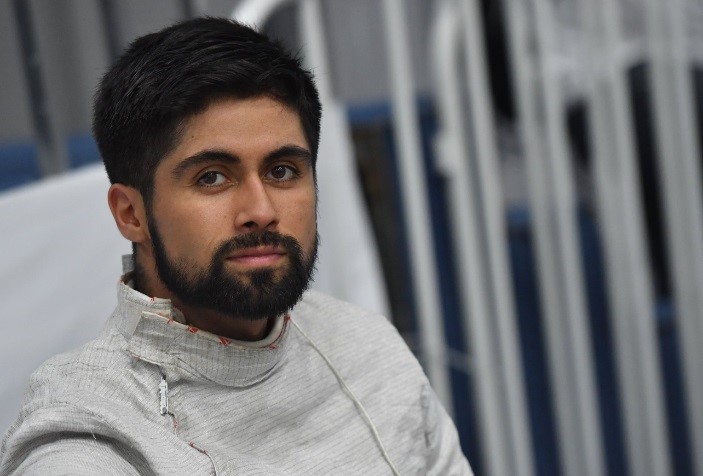 Chile's Manuel Bahamonde taking part in the World Championships for the first time. He also competed in the team event.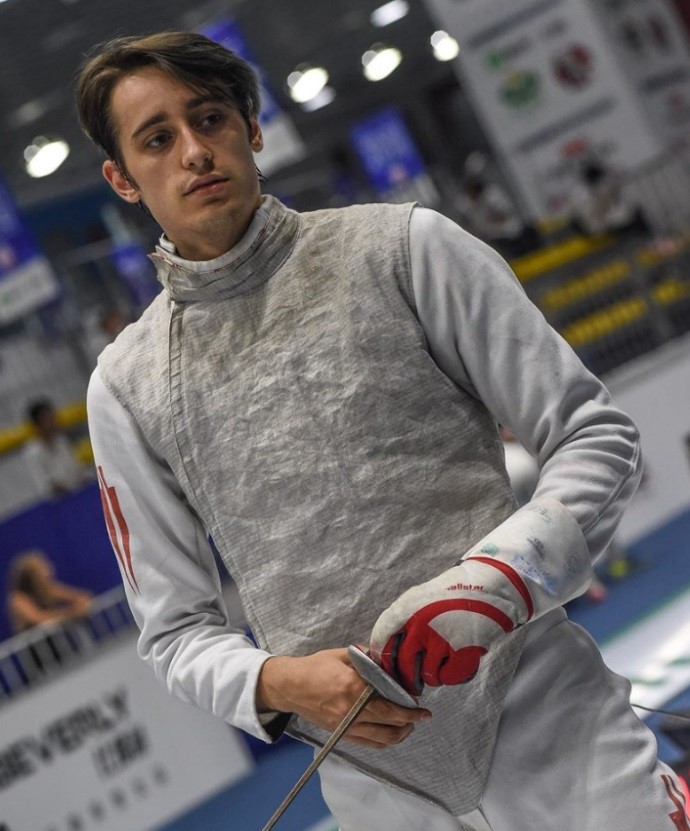 Latvia's Vitalijs Kuceba
Epee coach Marek Stepien giving advice to Puerto Rico's Hector Maisonet...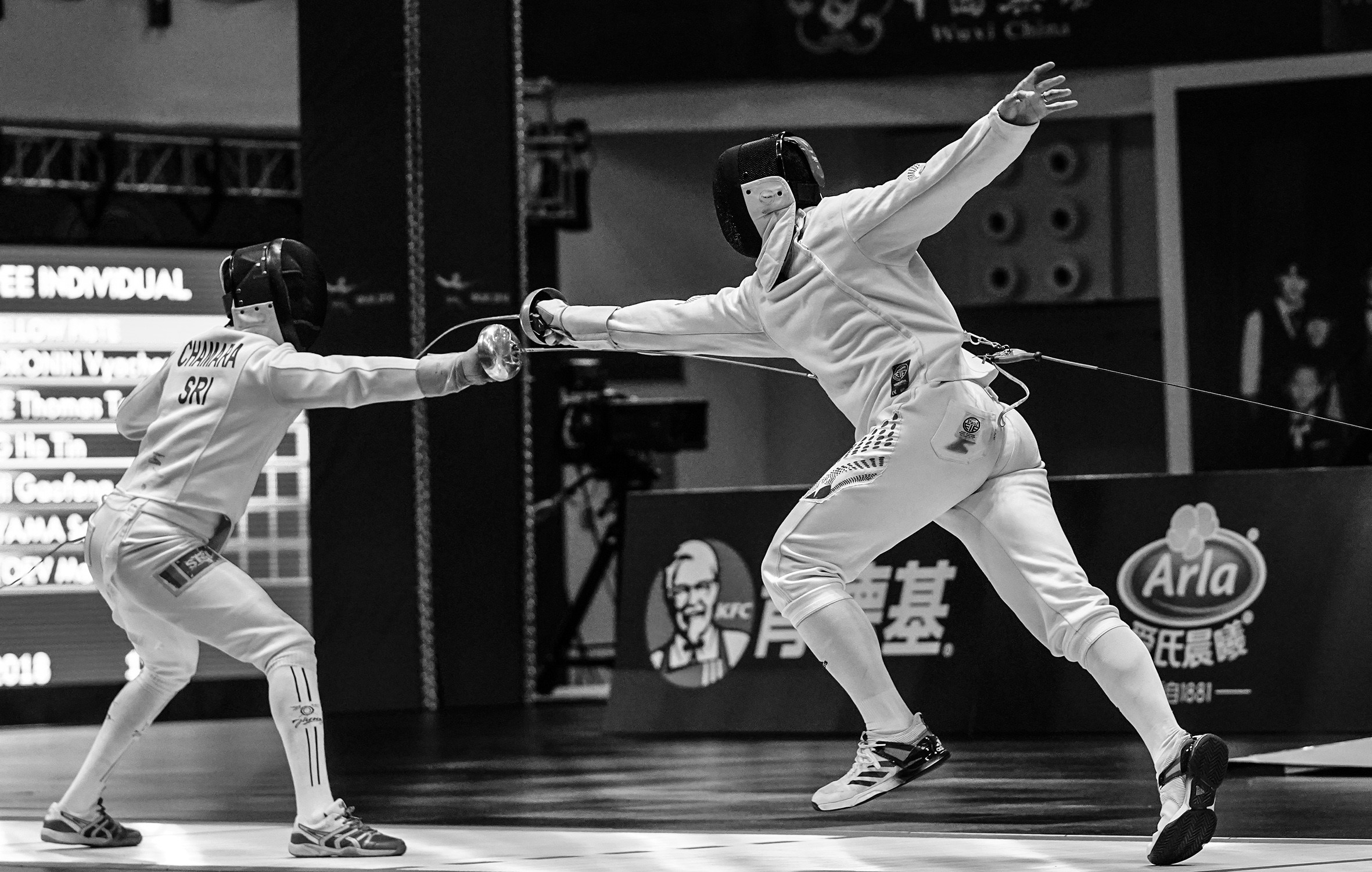 ... before his bout on the blue piste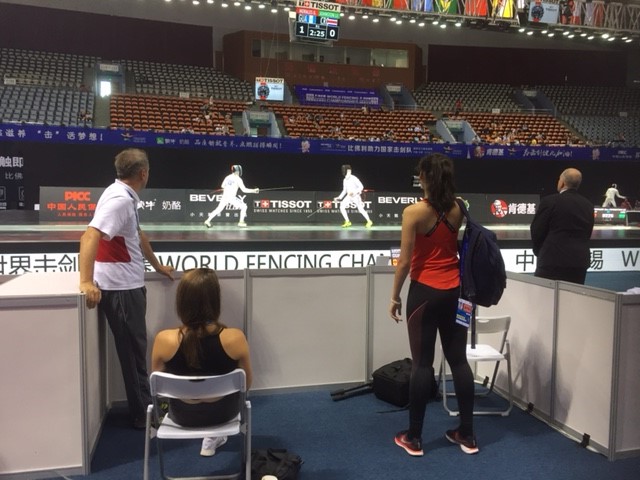 An example of solidarity: some camp's participants cheering up for Guatemala's Gerber Morales
ACP workshop
As in the 2017 Leipzig FIE Training camp, the participants were invited to attend the IOC Athlete Career Programme (ACP) workshop, aiming to prepare athletes for professional lives when they retire from competition and supporting them while going through career transitions.
Educators included Olympian (cross-country skiing) Maria Ntanou from Greece and Lead Educator Renkai Yip from Singapore. The half-day workshop covered modules such as how to manage dual careers, developing careers through networking skills, creating a vocational game plan and using social media as part of career development.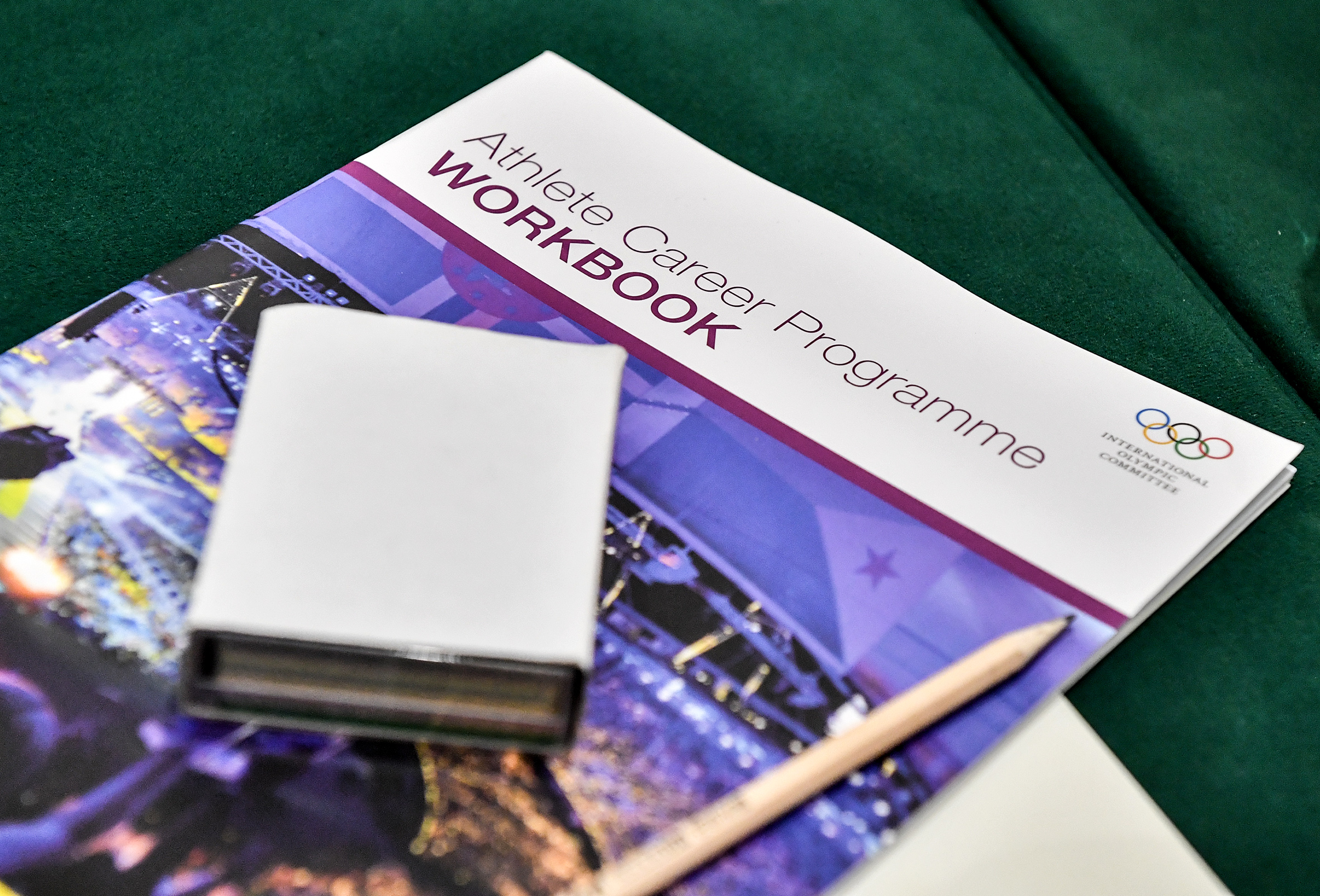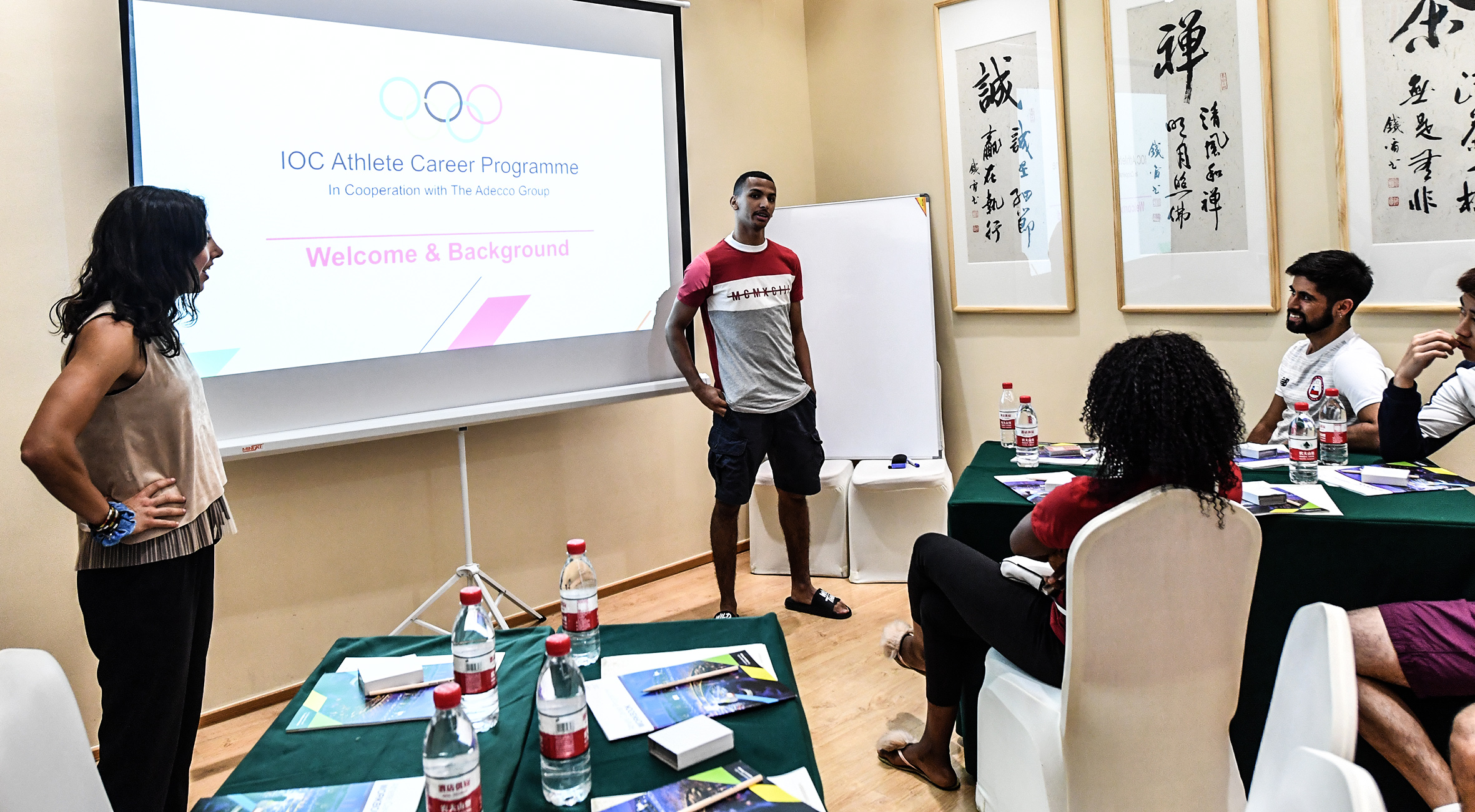 Facts and Figures

11 men, 7 women
5 epeeists
6 sabrists
7 foilists
5 athletes from the Americas
5 athletes from Africa
3 from Asia-Oceania (two were unable to come)
5 athletes from Europe
The next FIE Training camp will take place in Torun (POL), prior to the 2019 Junior & Cadet Fencing World Championships.