JOHANNESBURG, South Africa, February 12, 2020—In its efforts to expand and build fencing worldwide, the International Fencing Federation is making strong headway since its launch of the non-profit FIE Academy SA in Johannesburg, South Africa in 2017. With 32 of Africa's 54 countries currently active as FIE members, there is a growing need to develop qualified fencing coaching on this continent, and the Federation's internationally recognized collegiate academic program is helping fulfill that need and build fencing throughout the region and beyond.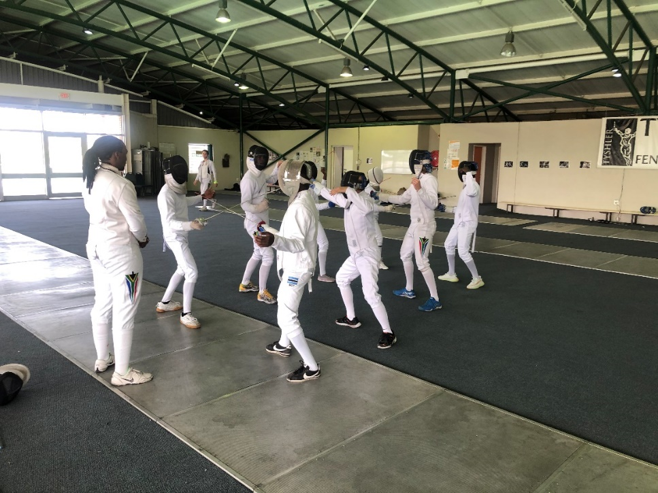 The program, which is presented in English (the FIE also has a French-speaking program based in Algeria), covers four semesters over 10 months and coaching disciplines in all three weapons as well as sports coaching science and management. Local as well as international lecturers in topics ranging from fencing pedagogy to sports medicine contribute a rounded, enriching education for African students intent upon earning the "Fencing Coaching Diploma" recognized by schools worldwide. To date, two generations (2018 and 2019) have produced 15 coaches from eight English-speaking African countries.
The accompanying PDF, click here, contains a complete report and description of the program, beginning its third year of coaching education in February 2020.