Young fencers from around the world gathered in Verona (ITA) from March 26 to April 8, 2018 for an intensive fencing week at the FIE Training Camp, organised prior to each World Championship.
Thirty-one athletes from 34 national federations selected among the continental zones were invited by the FIE to take part in the camp. All expenses, including flights, accommodation, full-board meals and local transfers were paid by the FIE. Criteria for the countries selected for the camp included having never participated in a junior training camp, and being a European fencing-developing nation.
Among the participants, Saleem Ghaith from Baghdad, Iraq (below, left) participated in the World Championships for the first time. There were also three invited fencers from Puerto Rico (Cesar Colon Lopez, right), which was devastated by hurricane Maria in 2017 and significantly impeded any fencing training.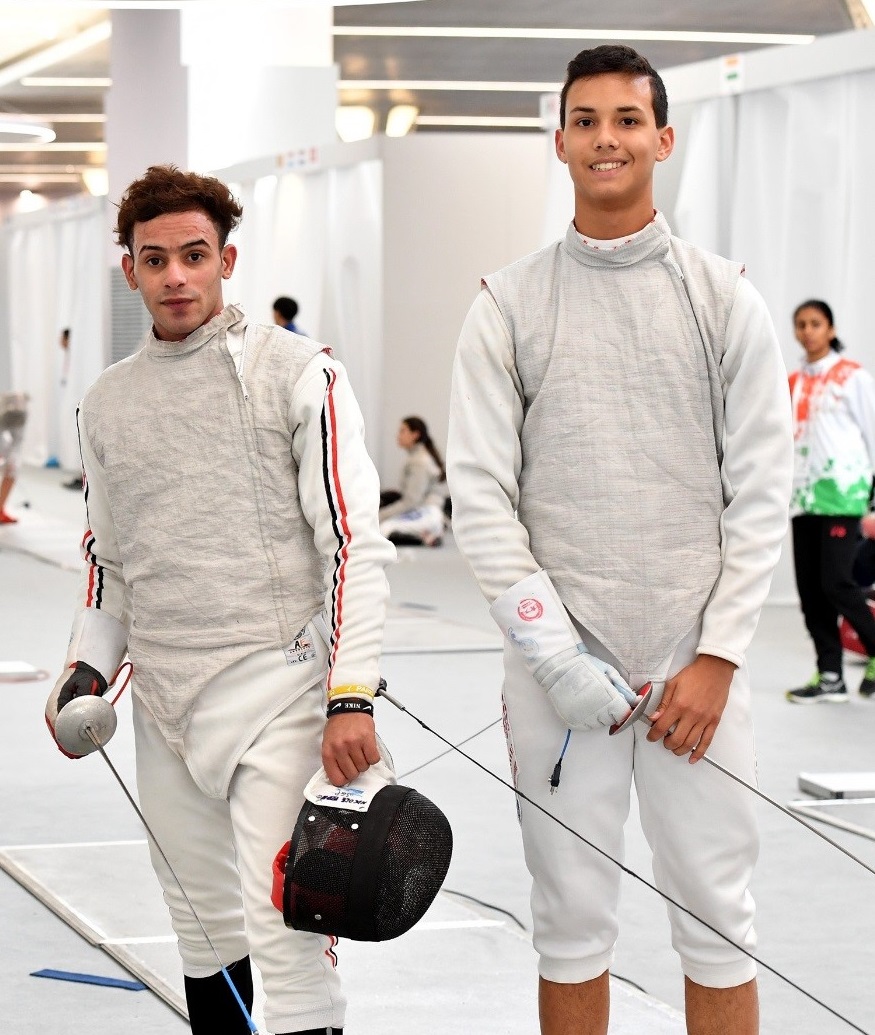 The fencers were trained by FIE experts Stefano Barrera (ITA) in foil, Smiljka Rodic-Stamenkovic (SRB) in epee and Gioia Marzocca (ITA) in sabre.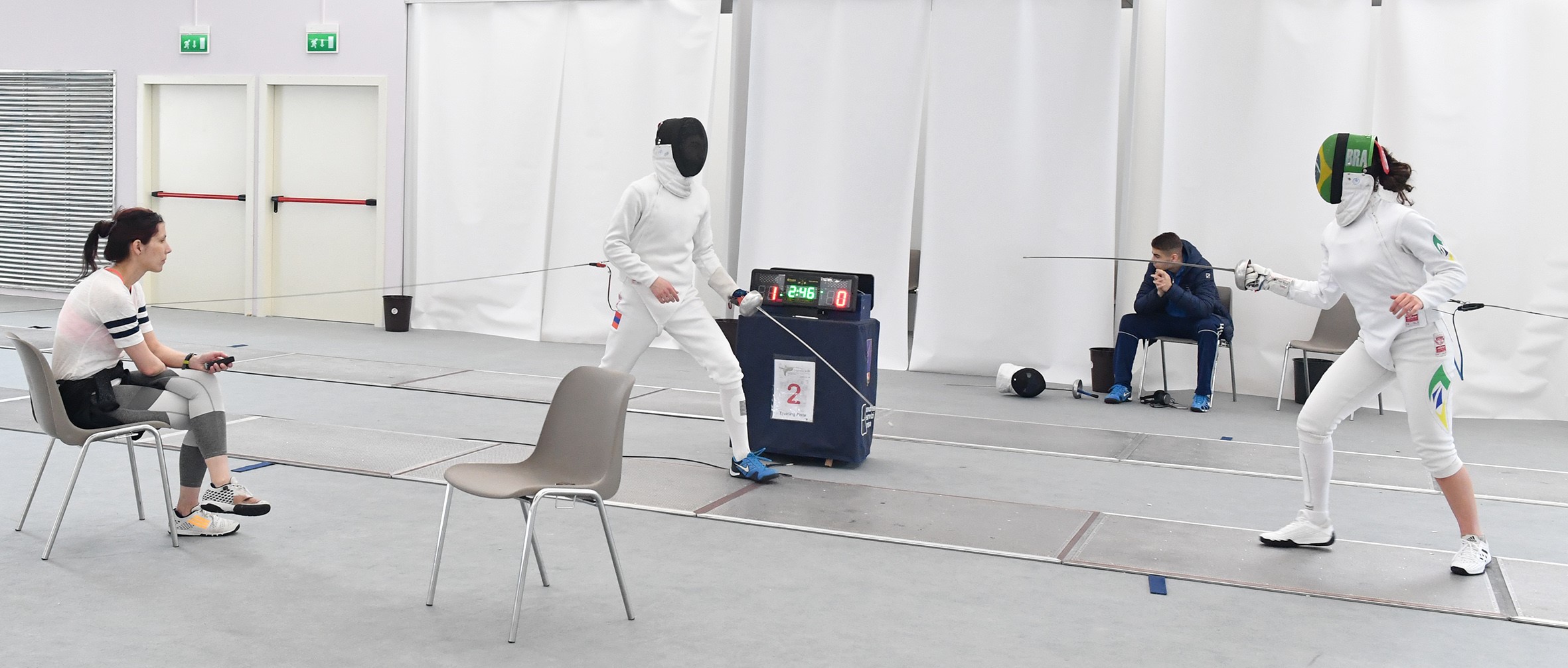 Coach Smiljka Rodic-Stamenkovic and epeeists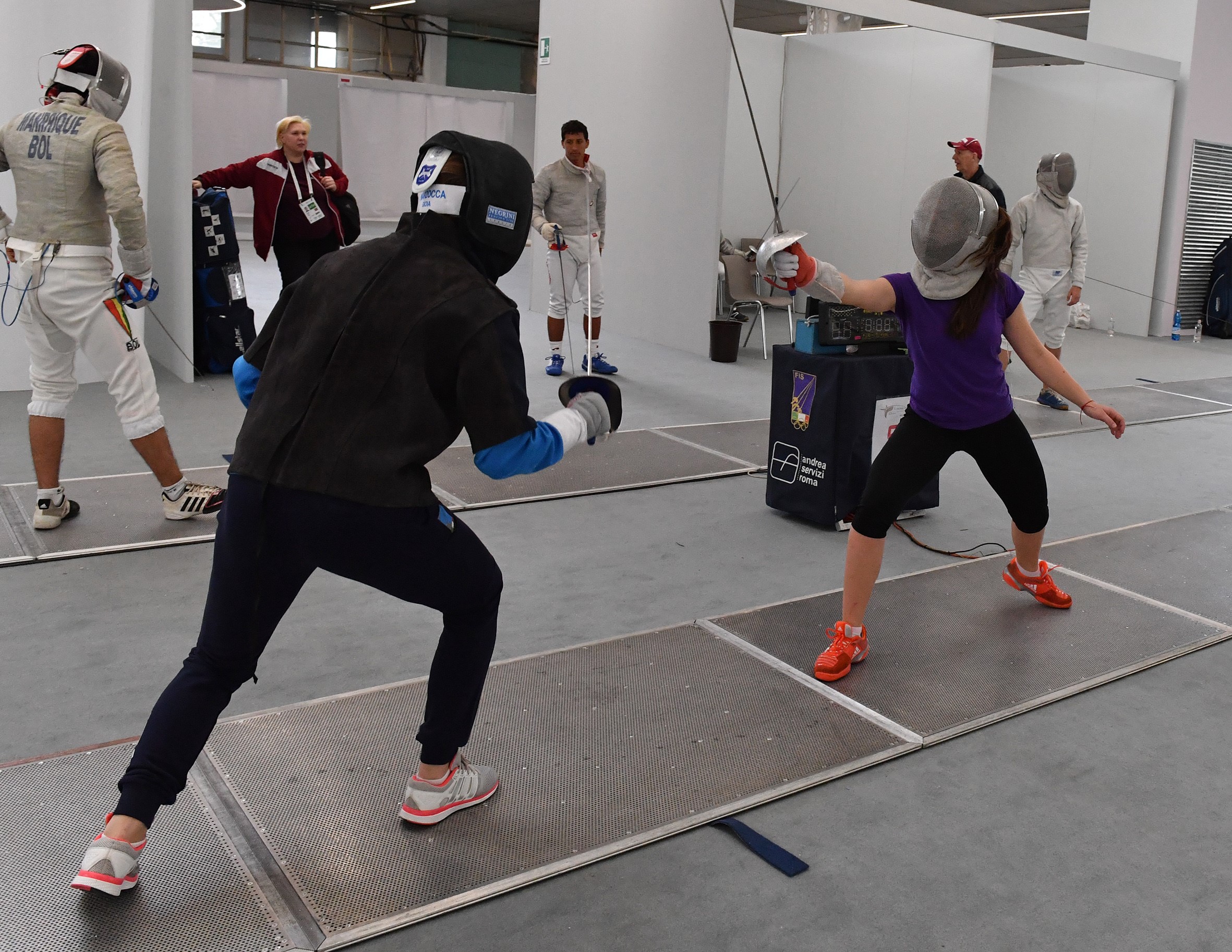 Sabre coach Gioia Marzocca giving a lesson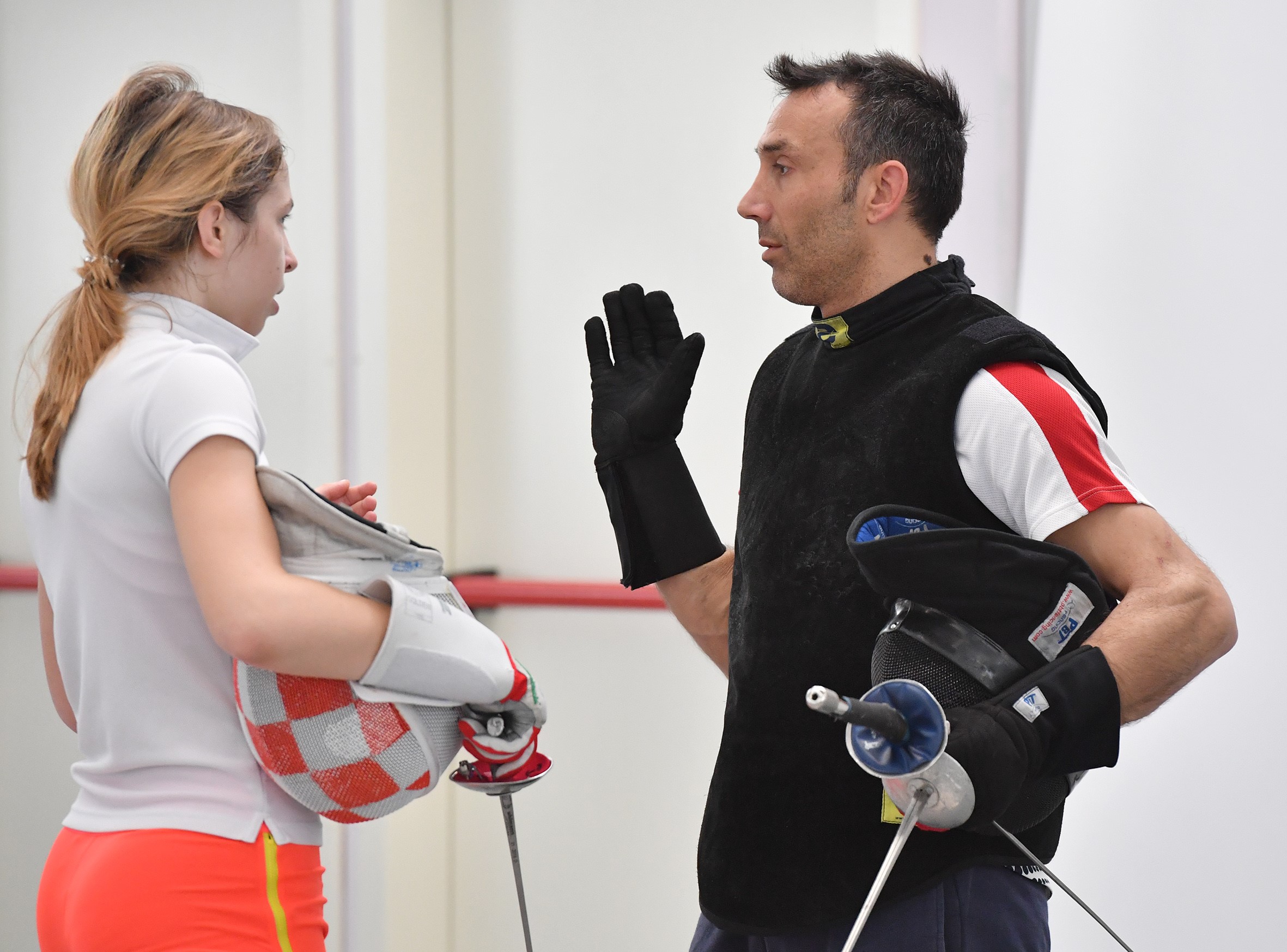 Croatia's Dorja Blazic receiving advice from coach Barrera
After 30 hours of training, the athletes competed in the World Championships in cadet and/or junior categories and many did great. Here's a shout-out to some athletes who achieved good results in junior competition:
Iran's Mohammad Rezaei (epee) finished 48th (and 14th in cadet)
Marta Caride from Portugal (foil) finished 51st (35th in cadet). In 2017 at the World Championships in Plovdiv, where she did not take part in the training camp, she placed 73rd
Aleksandra Budenko from Ukraine (foil) finished 60th (in 2017, she was 73rd)
Pavel Tyshler from South Africa (epee) finished 59th. In the 2017 World Championships in Plovdiv, where he did not take part in the training camp, he finished 167th
Emanuel Rosario Correa from Puerto Rico (sabre) finished 51st ; it was his first time participating in a world competition.
Some facts and figures:
21 men and 13 women
11 epee fencers
11 foil fencers
12 sabre fencers
17 athletes from Europe
8 athletes from the Americas
5 athletes from Asia
4 athletes from Africa
The next training camp for juniors and cadets will take place at the 2019 Junior World Championships in Torun (POL) in March 2019.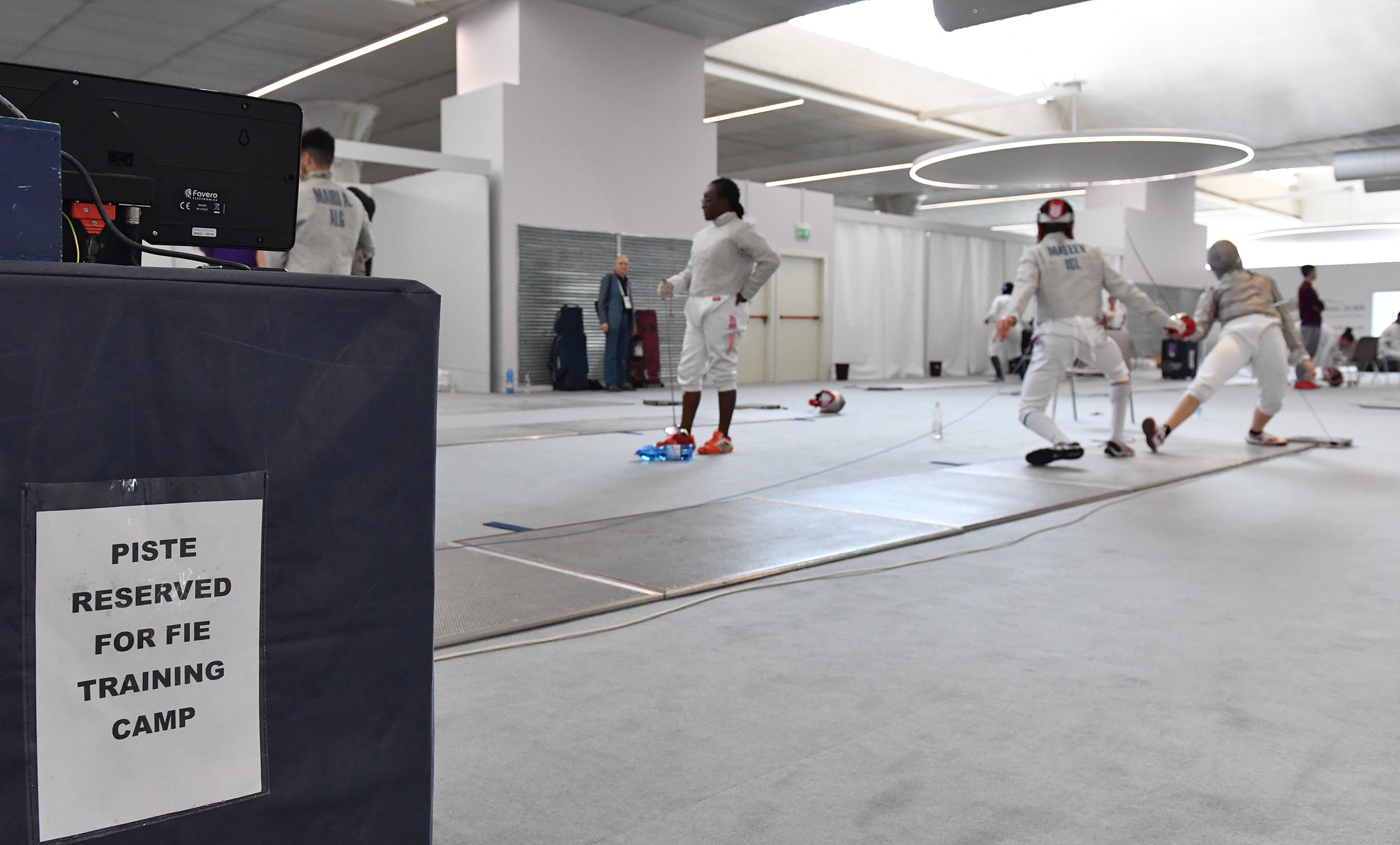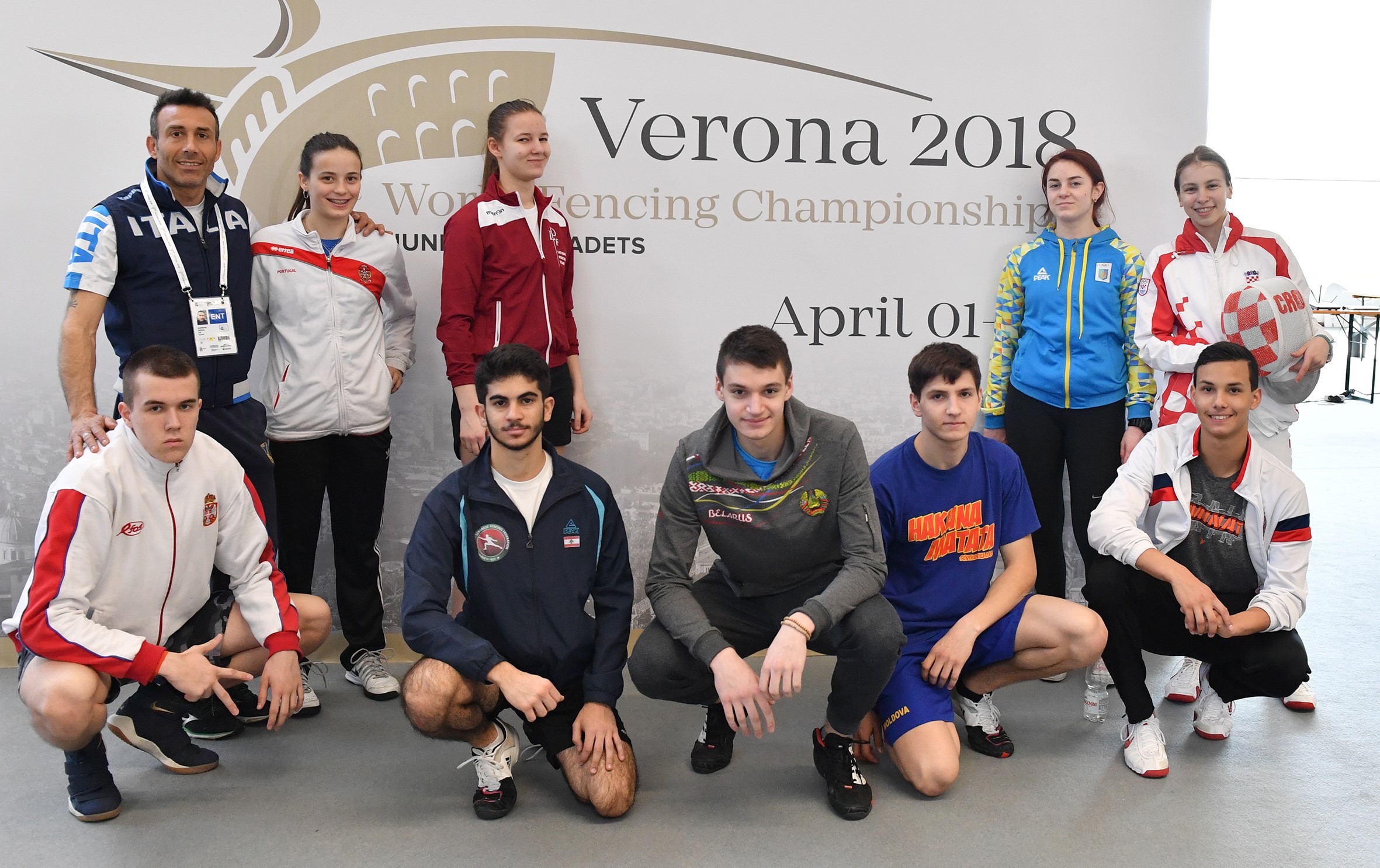 Click below to watch the highlights of the camp :