An FIE International Training Camp was organised prior to the Senior World Championships in Leipzig (GER) from July 11 to 23, 2017.

About 50 national federations were contacted from the five continental zones to propose candidates to take part in the camp. The FIE considered national federations with fewer than 19 senior licensed fencers, favoring fencing developing countries. In total, 41 invited fencers in all weapons attended and were trained by top-notch coaches (two women, three men): Shaimaa El Gammal (EGY) and Petru Kuki (ROU) for foil, Octavian Zidaru (ROU) and Marek Stepien (USA) for epee, and Gioia Marzocca (ITA) for sabre.
The national federations of Kyrgyzstan, El Salvador and Guatemala asked to send additional fencers at their own costs so they could train together.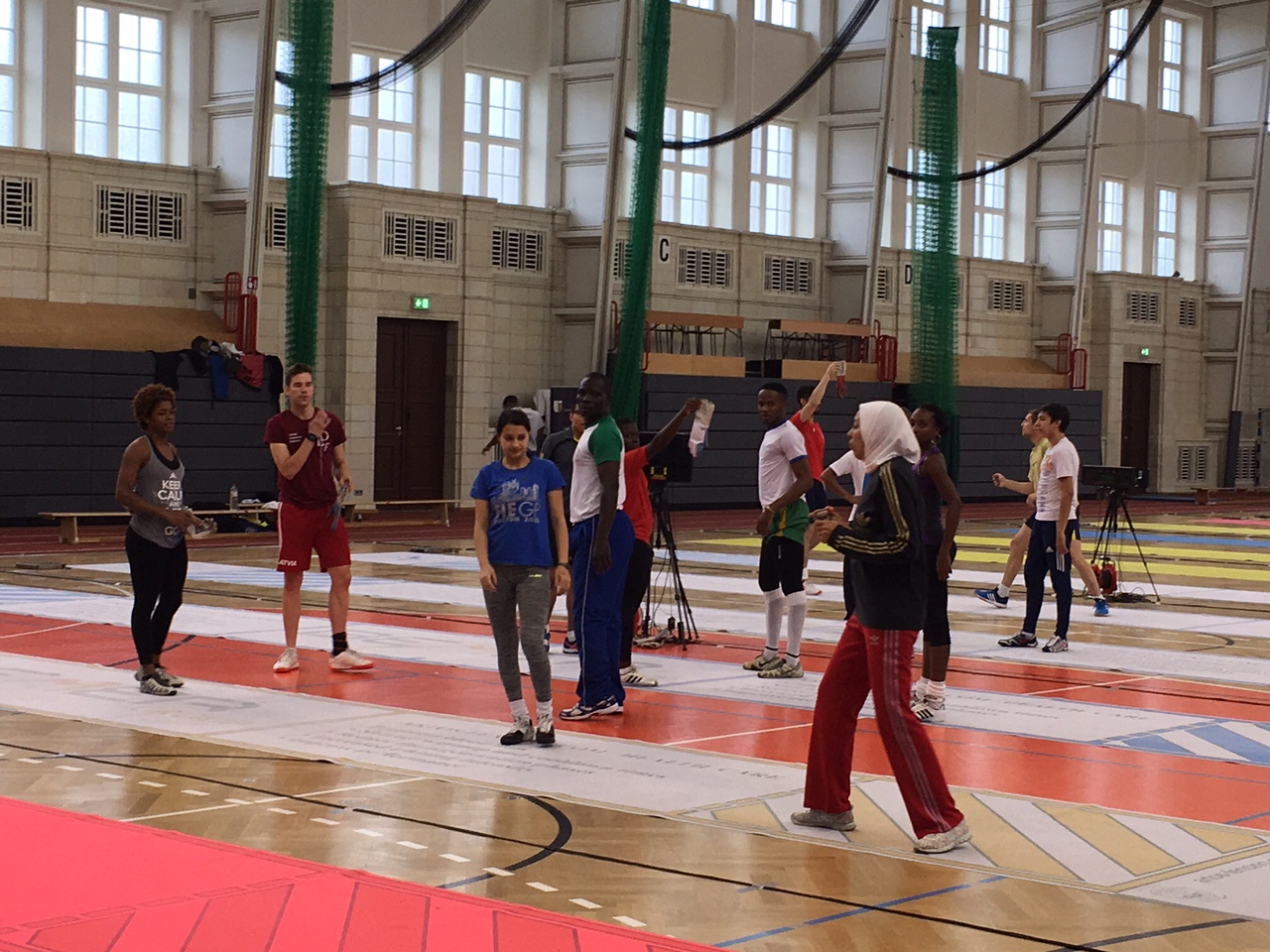 Coach Shaimaa El Gammal during footwork practice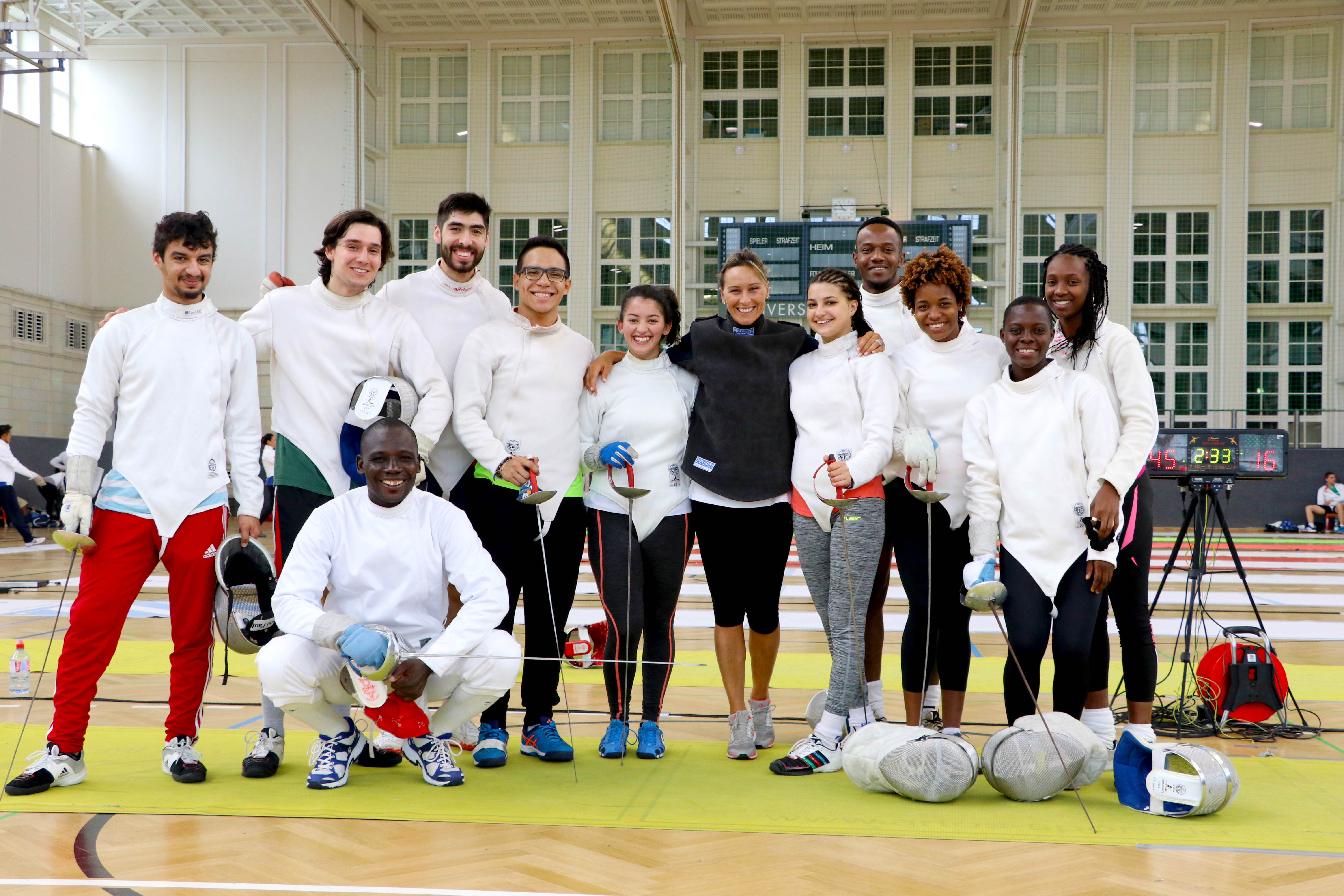 Coach Gioia Marzocca and the training camp sabre team

Besides the chance to work with fencing masters, the participants had the possibility to participate in the World Championships and gain some major competition experience. Among the training camp fencers, Tamesha Thomas (15 years old) represented Antigua and Barbuda for the first time in a World Championship. The following athletes made it through to the top 64:
Satya Gunput from Mauritius (epee). An historic result, as it was the first time Mauritius made it that far in World Championships
Chintya Pua from Indonesia (foil)
Yara El Sharkawy from Egypt (foil) was directly qualified to the T64
Jérémy Keryhuel from Ivory Coast (foil) was directly qualified to the T64
Yunior Reytor Venet from Cuba (epee)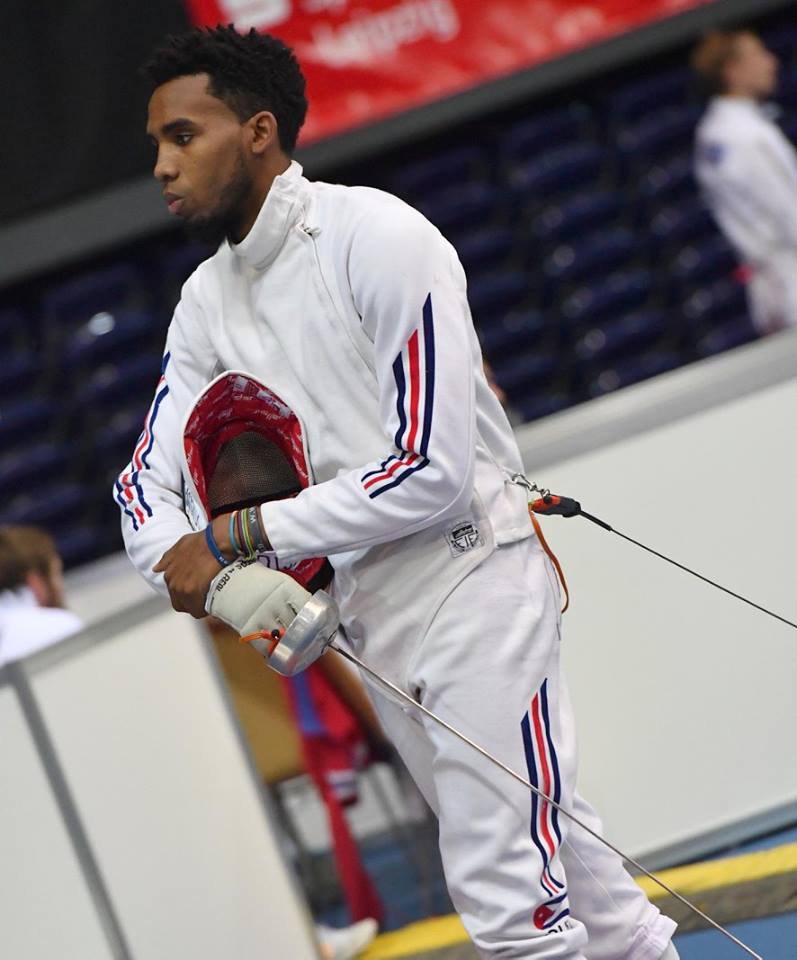 Yunior Reytor Venet competing at the Senior World Championships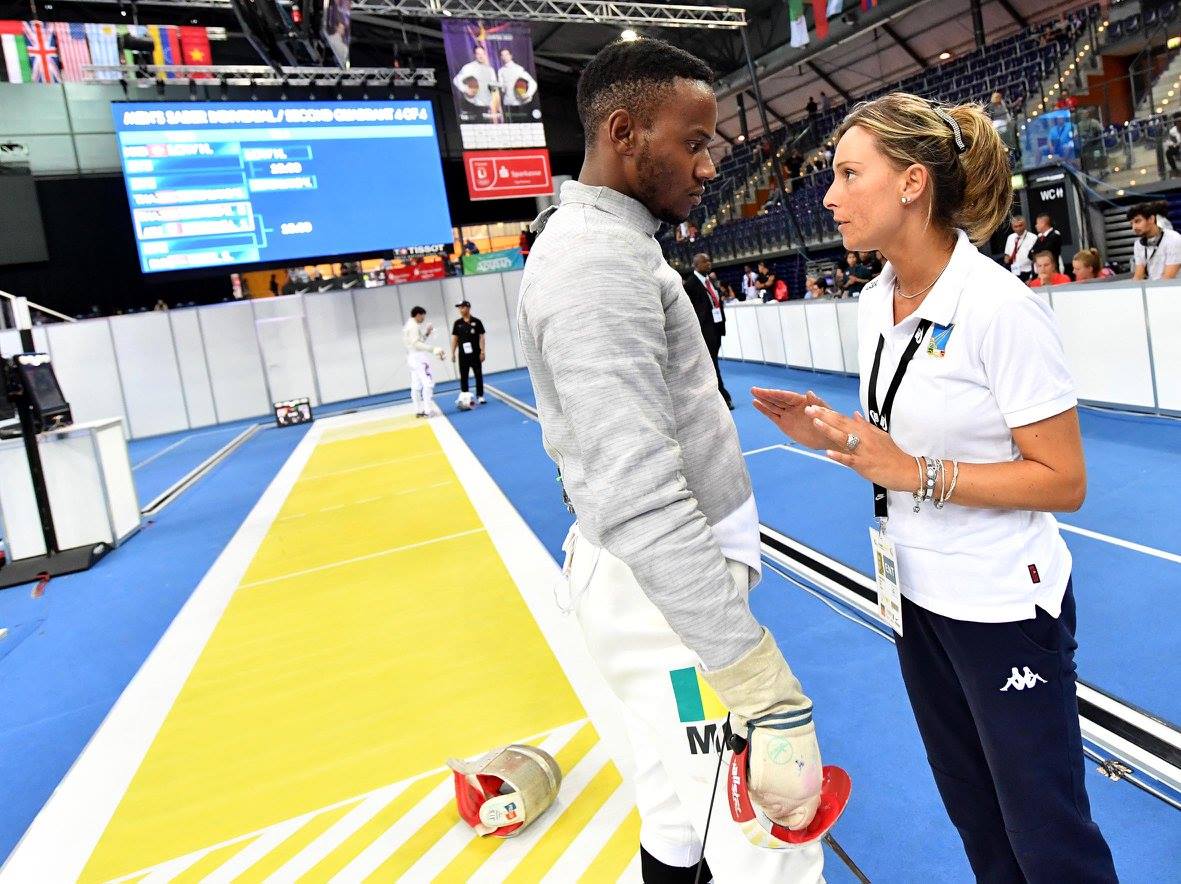 Abdul Kafar Kane from Mali receiving advice from coach Marzocca during his participation in the World Championships
The feedback was very positive from the fencers, who were glad to have the opportunity to learn and the friendships they built. Coaches and parents also praised the quality of organization.
Some facts and figures:
27 men and 14 women
23 epee fencers (two practicing both epee and foil)
10 foil fencers (two practicing both epee and foil)
10 sabre fencers
14 athletes from the Americas
11 athletes from Africa
10 athletes from Asia
6 athletes from Europe
The next training camp for seniors will take place at the 2018 Senior World Championships in Wuxi, China next July.
To watch the highlights of the camp in Leipzig, click here.