In January 2016 FIE inaugurated its second educational centre following the opening of the International School for Fencing Masters in Dakar, Senegal. Along the first 6 months of the year 46 coaches coming from Asia and Europe attended the 3-months program supported by the FIE in cooperation with the Budapest University of Physical Education. The program was also joined by 10 former high-performance fencers from all over the world interested in becoming professional fencing coaches, as part of the Athletes Career Program enhanced by the FIE.
The launch of the school in Budapest was welcomed with great favour, and even greater was the enthusiasm of the participants at the end of the course. Some of them shared with us their post-Budapest experience, to let us know how they used the gained (coaching technique and) knowledge.
Let's meet some of them.
Daniel Sanabria, Costa Rica.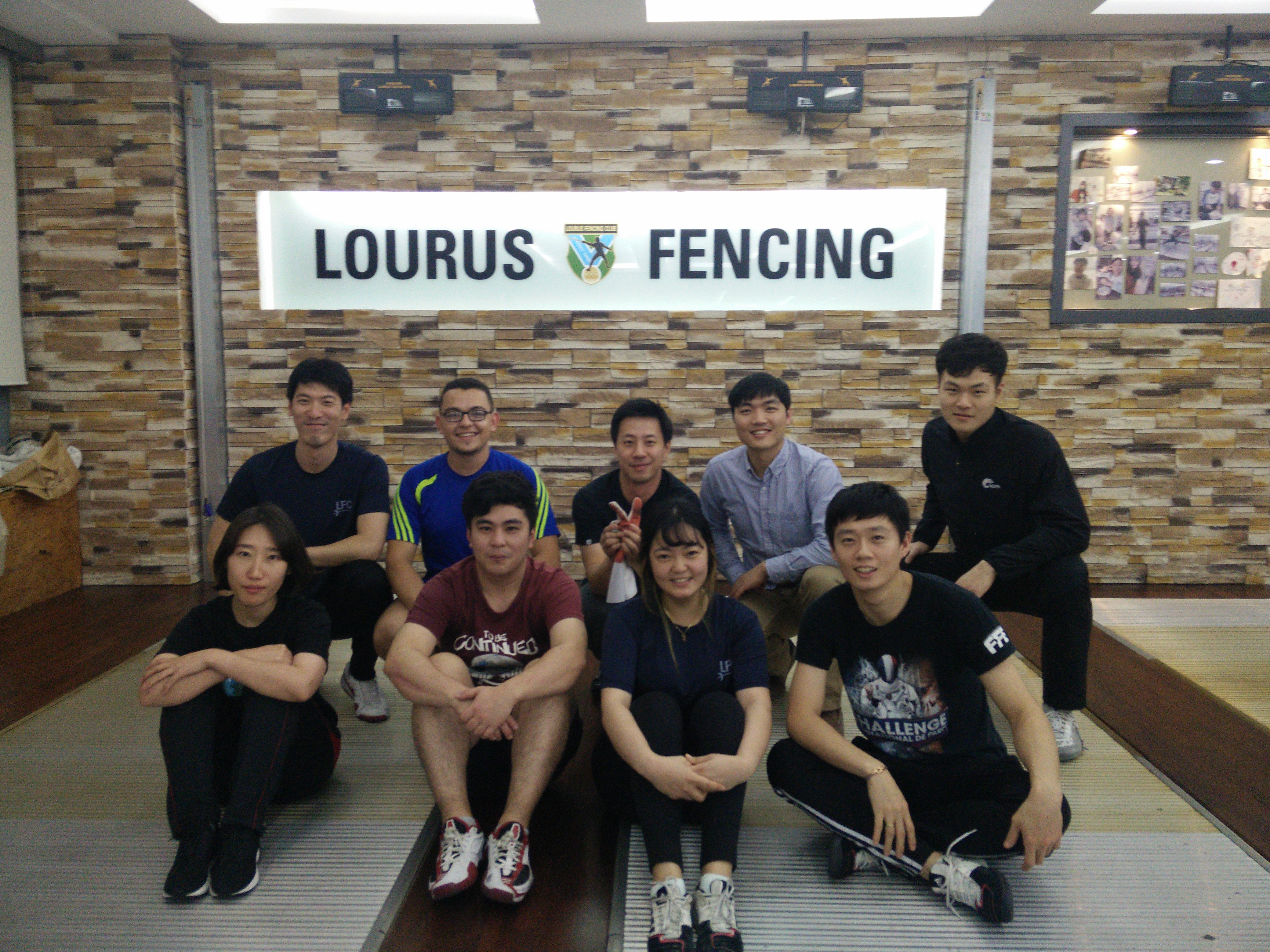 "Right now I'm in South Korea at the iSR Academy for retired athletes. I found a fencing club here in Busan and I am helping like a coach there time to time. My stay in Busan is a direct product of the fencing coaching education program in Budapest.
The Budapest FIE Training Program was very useful for my career, we learned fencing coaching from experienced coaches but also we got knowledge in Sport Science from the University of Physical Education from Budapest. Sharing the experience with retired fencers and coaches from different parts of the world definitely adds value to this course. In my opinion a new step for the development of better coaches from all around the world, our work is to learn from the best and put our own experience for develop and teach new fencers for the future generations. "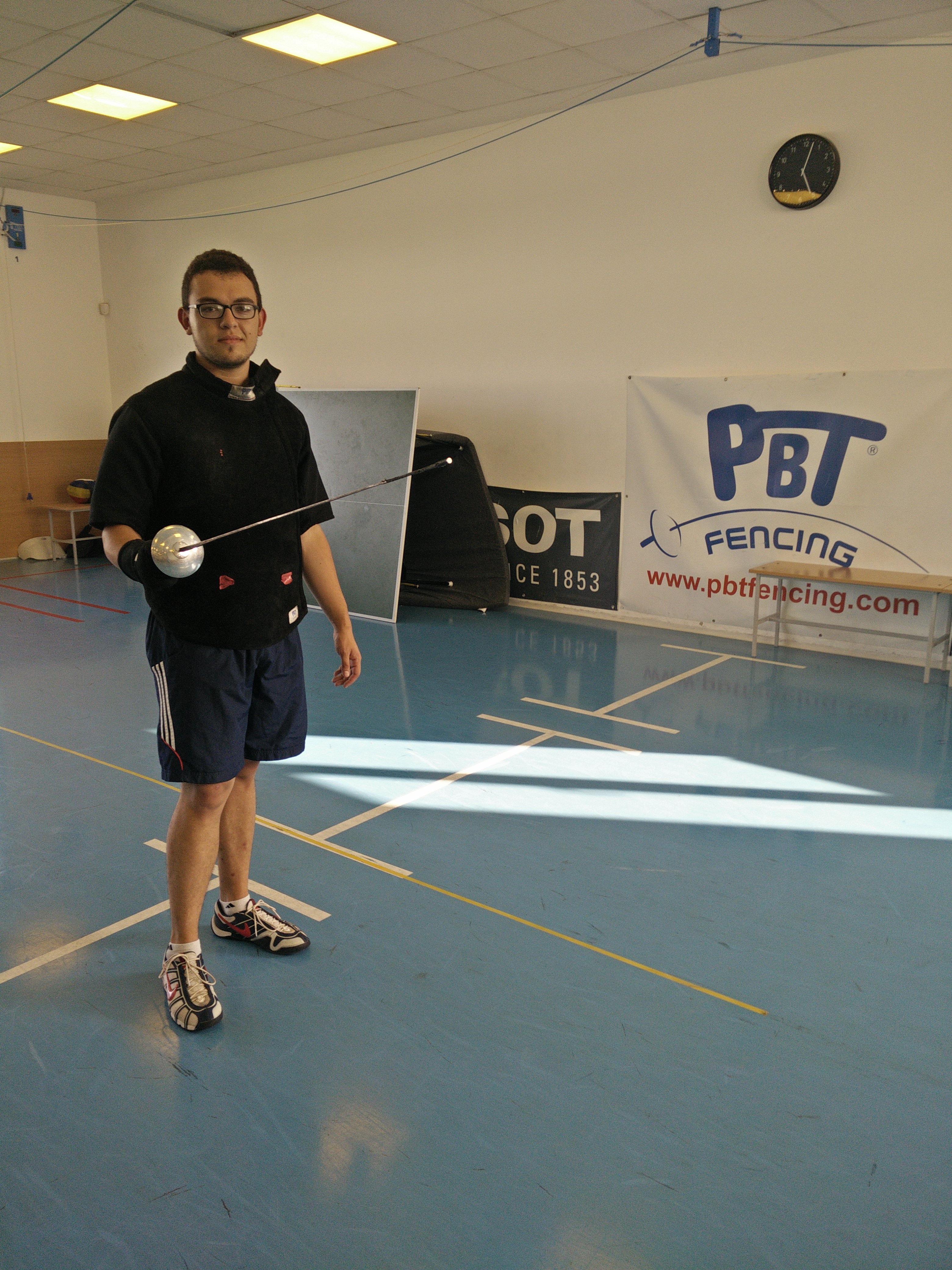 While Daniel was in Budapest, the FIE received a request to divulge the invitation by the iSR Academy (International Sport Relations Foundation), directed by the IOC Member Adam Pengilly. Thanks to the FIE Athletes Commission work, the invitation, forwarded to all the NFs, reached Daniel, who applied for the program. He was accepted. That's why today he writes from Korea:
"In this moment I am part of an international group of athletes, studying Sport Management in Dong-A University, sponsored by the International Sport Relations Foundation (iSR Academy), and I use my free time to help in the Lourus Fencing Club here in Busan. After the first semester we are going to Pyeong Chang to have a work experience in the framework of the Test Events of the Winter Olympic Games and later an internship in different sport institutions. I'm studying pharmacy in my country and I would like to intern at the academy for Anti-Doping Agency here in Korea
On the other hand I leave with regret my students in Costa Rica, to learn more about the sport industry and how I can apply this new knowledge in the future of fencing in my country and the world."
Joseph Raciborski, Australia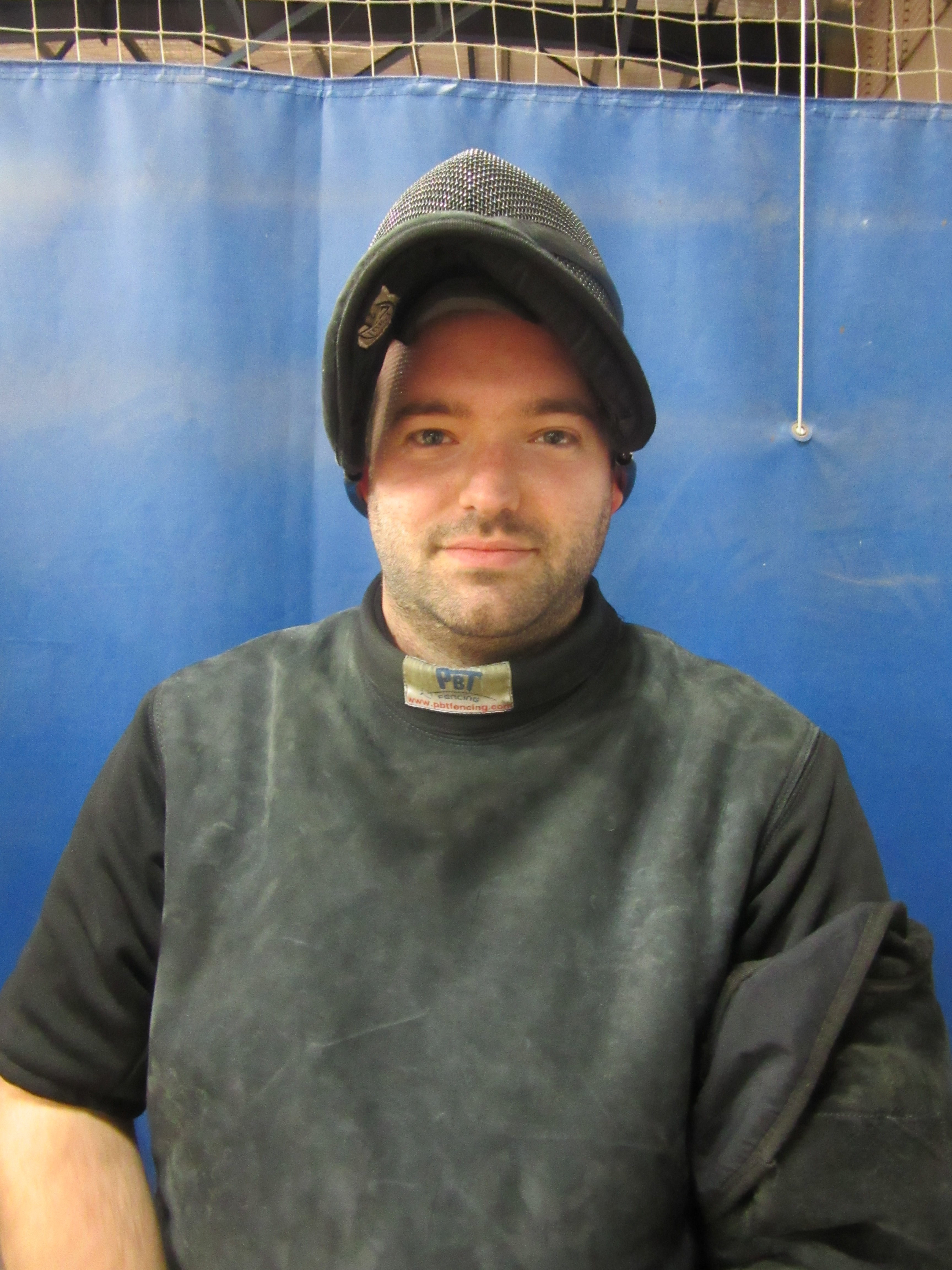 The theory part was fantastic. One of the lectures urged us to continue studying sports science. I decided to go back to university to begin another degree in sports education. I have been accepted into Western Sydney University to study health/sport science and physical education next year. In Australia you usually do not find out until January but I got an early offer and the admissions officer was very interested in the diploma I completed at the FIE coaches academy
I cannot stress enough how good my experience was. Bela was an amazing teacher. I'll be highly recommending Australia fencing to send another candidate if the courses continue. »
Thato Mpoloka, Botswana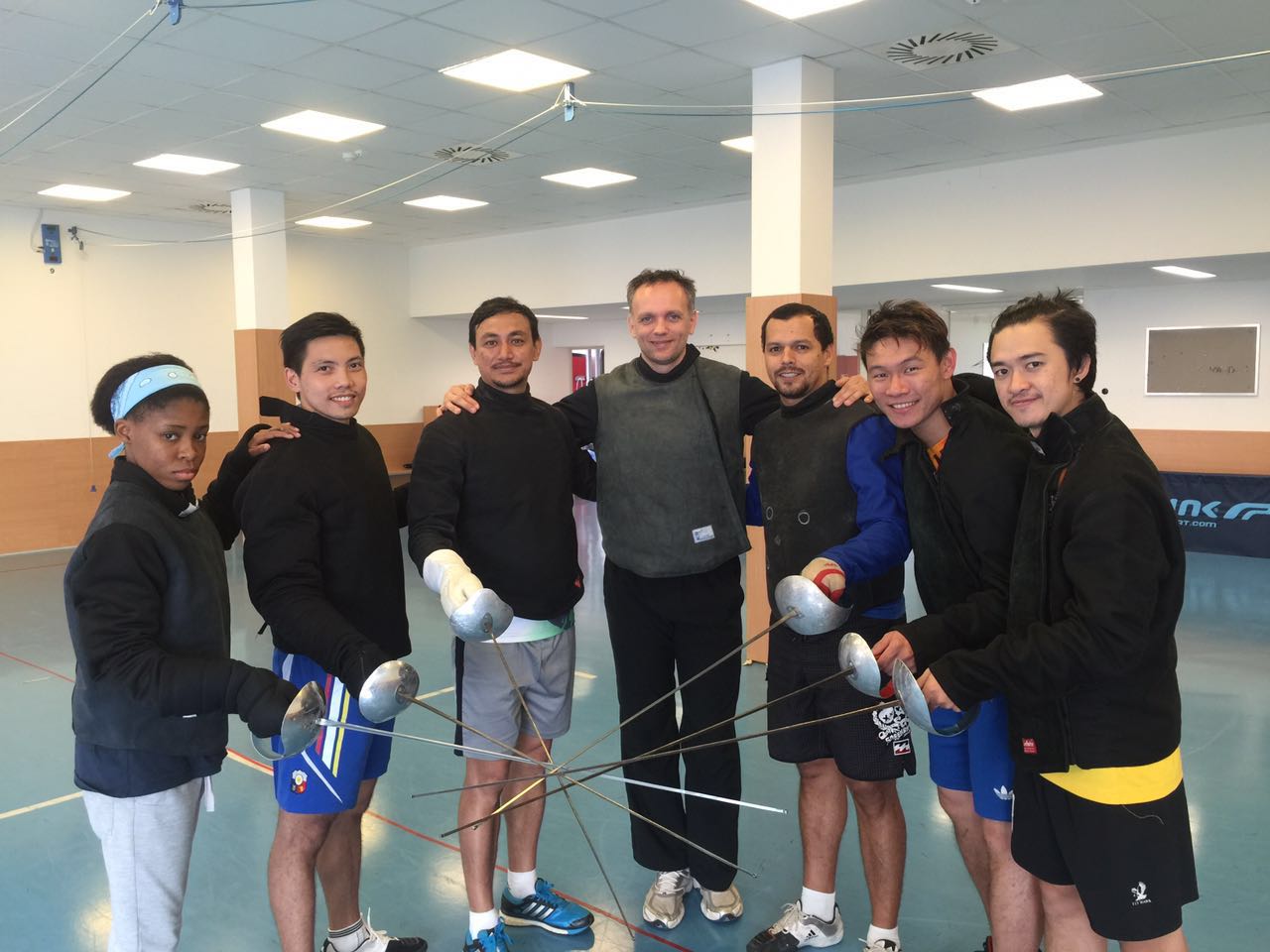 It was overwhelming arriving in Budapest to attend this school at sabre weapon. I was here to represent my country and to learn in the process. It was not easy coming from Botswana, a country which had only one male coach, who recently attended the International School for Fencing Masters in Dakar in 2015. We did not have much experience in fencing: we basically learnt from FIE website and youtube videos and perfected our skills through the little knowledge that we had. I remember all my lessons vividly: they made me very curious and we had a very powerful, strict coach who perfected us to be real professional coaches, working with people who are highly recognized and respected in the fencing world. My sabre classmates as well helped me through out. I enjoyed mostly the theory part especially sport management and pedagogy. This improved my fencing skills massively: I now know how to teach a beginner, also how to handle children and giving them proper exercises, because their muscles are a bit sensitive and still developing.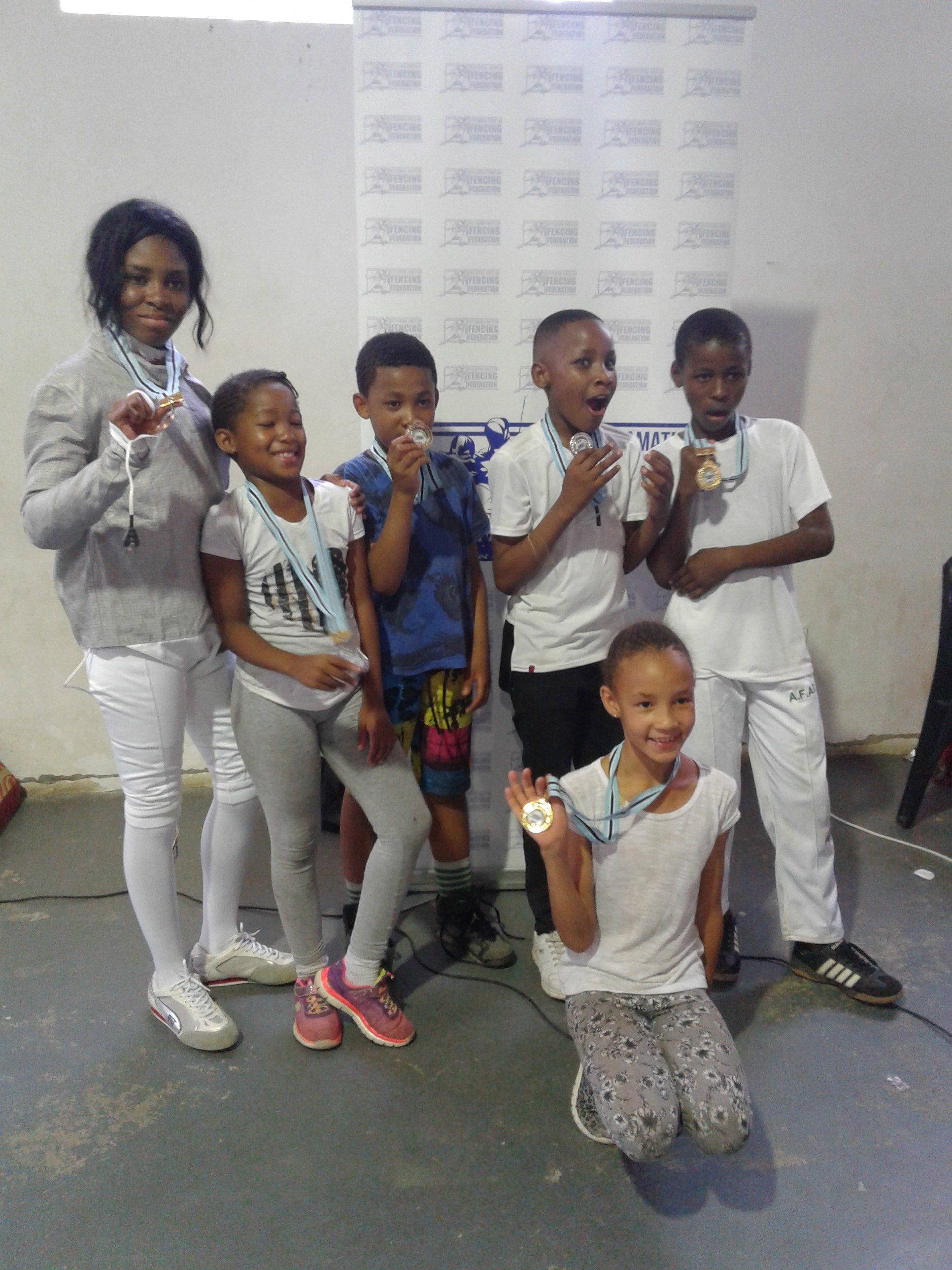 I currently have a sabre team aged between 7 to 13 years old. We had our first competition and they played very well and won medals! This result in less than 2 months training with them! I am very grateful to all the people that I met during this course of the school. We still keep in good contact with everybody and whenever I need help concerning fencing and they are always there to help and invite us to compete in their countries.