For 15 years Mara Navarria has been fencing at the highest level. But following the birth of her son in 2013, a flurry of medals came, and she took her sporting career to the next level. She spoke to the FIE about how important her family is in inspiring her fencing.
Like many fencers, Mara Navarria has plenty to juggle in her work-life balance. She has been active on the fencing circuit since 2005, when she made the senior Italian team for the first time. Since then she has gone on to claim eight epee medals across the World and European Fencing Championships.
Her career highlight came in 2018 when she became individual world champion in Wuxi, but the following year was another one of her most successful as she took two team bronze medals at the World Championships and the European Championships, in Budapest and Düsseldorf respectively.
Mara Navarria shares her love for the sport with another passion: her family. Mara and her husband have a young son called Samuele who truly is the apple of his mother's eye.
"He's my first child," she told the FIE. "When I became a mum, it changed my point of view and this helped me in deciding what I wanted and what I thought I could achieve."
It's safe to say that that the arrival of Samuele seven years ago helped Navarria to push herself on to greater heights, too.
Prior to the birth of her son in 2013, Navarria had won two medals at the European and World Fencing Championships. Since then, she has picked up the other six, including the gold at Wuxi 2018.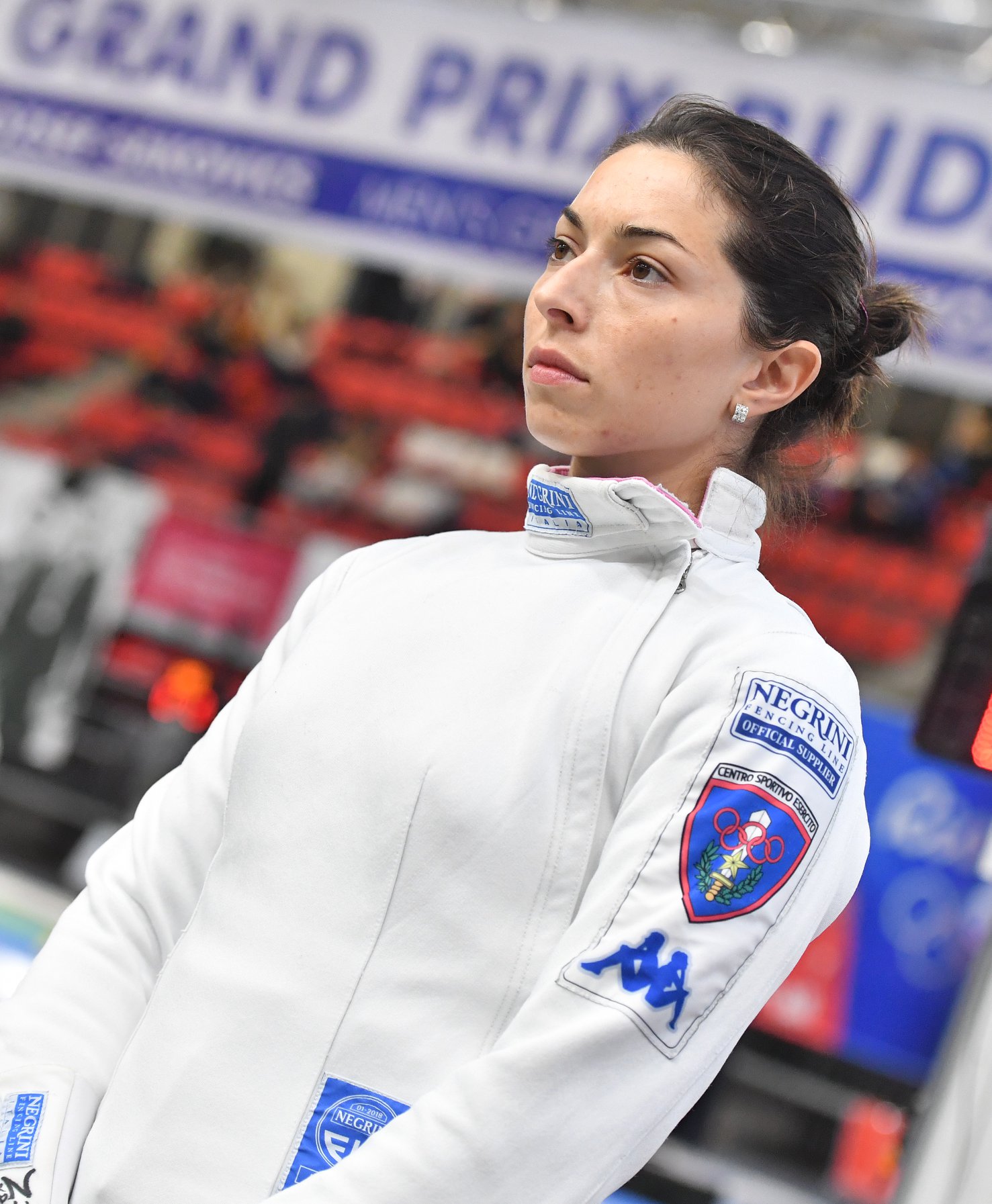 Navarria also recognises how fortunate she has been but hopes that others get the opportunities that she has had.
"I hope that all women can do what they want. This is my message. I realise that I am lucky because I was born in Udine in Italy and I had maternity leave on normal pay. But it is so important to me that if women want to do something, they have the environment and conditions to do it."
While her son has definitely been someone she has looked to inspire, Mara Navarria has her own inspirations in life. Sadly, her grandmother passed away in February, but she will live long in the memory of Mara who recognises her as a very influential person in her life, providing critical opinions and points of view throughout her career.
The rest of her family are positive influences on her, too, especially given that she is not the only fencing expert with the family name of Navarria.
"I'm the second of four children," she explained. "My brother Enrico and younger sister Caterina are fencers, too, in sabre. Along with my other family members like my parents and my other sister, these are the important people in my life.
"And for me, the balance is important. When I'm on the strip, I'm an athlete, but when I'm at home, I'm a mother and a wife."