VANCOUVER, Canada, Feb. 7-9, 2020—The Netherland's Bas Verwijlen scored gold at the 2020 Peter Bakonyi Men's Epee World Cup in Vancouver, with Korea winning the team event. Taking place at the Richmond Olympic Oval, 200 international men's epeeists and teams from 24 countries participated in the competition.
Verwijlen faced Russia's Sergey Bida in the final, winning with a 15-9 score for the gold medal. Bida beat Venezuelan Olympic champion Ruben Limardo Gascon in the semifinal round, 15-10, and Verwijlen defeated Ukraine's Bogdan Nikishin, 15-11. Notably, Bida overcame French world champion Yannick Borel in the quarterfinals, 15-13, while in the round of 16 Korean Olympic champion Sangyoung Park lost to Verwijlen by a touch, 15-14, and Limardo Gascon defeated Hungarian world champion Gergely Siklosi, 15-8.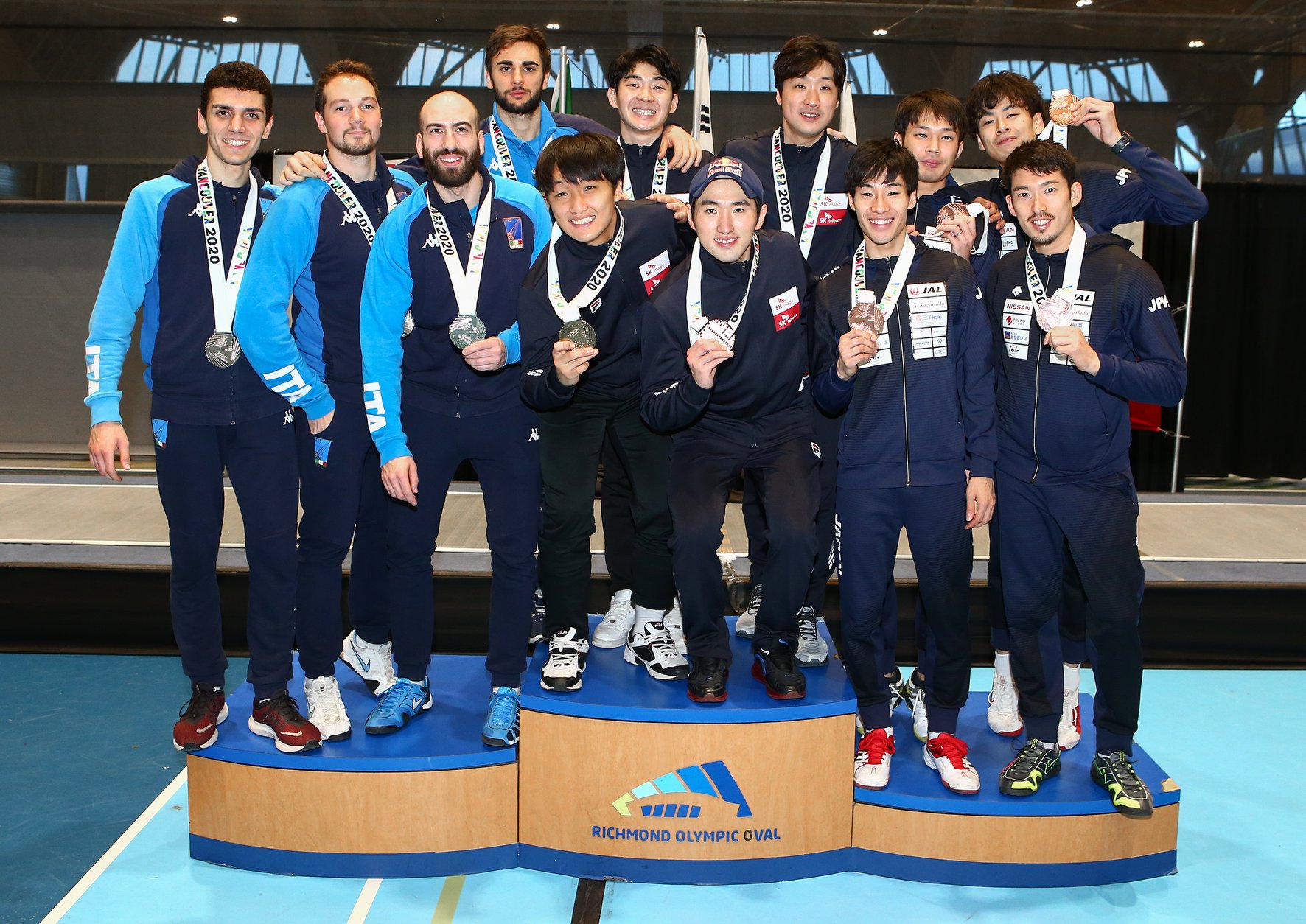 In the men's epee team event, Korea was victorious over Italy in the final match, 39-24. In the semifinal round, Italy beat France, 45-39, and Korea narrowly won against Japan, 36-35. The bronze medal went to Japan over France, 45-34.
Final individual ranking for the Vancouver Men's Epee Fencing World Cup included Bas Verwijlen (NED, gold), Sergey Bida (RUS, silver), Ruben Limardo Gascon (VEN, bronze), Bogdan Nikishin (UKR, bronze), Yannick Borel (FRA), Andras Redli (HUN), Max Heinzer (SUI) and Gabriele Cimini (ITA).
Ranking for the team epee event included Korea (gold), Italy (silver), Japan (bronze), France, Russia, Ukraine, USA and Spain.
Complete and official results for the event may be found here on the FIE web site. For more exciting world fencing news and features on the Road to Tokyo, check out the FIE video series on our YouTube channel.