BUDAPEST, Hungary, July 22, 2019—The French men's epee team won its 20th world title at the 2019 Budapest Fencing World Championships, and the Russian women's foil team took the gold for the fifth time. It was the eighth of nine days of competition in epee, foil and sabre featuring 12 men's and women's individual and team events. Seventy-one international teams competed in the two events, with 118 countries in total participating overall in the Championships.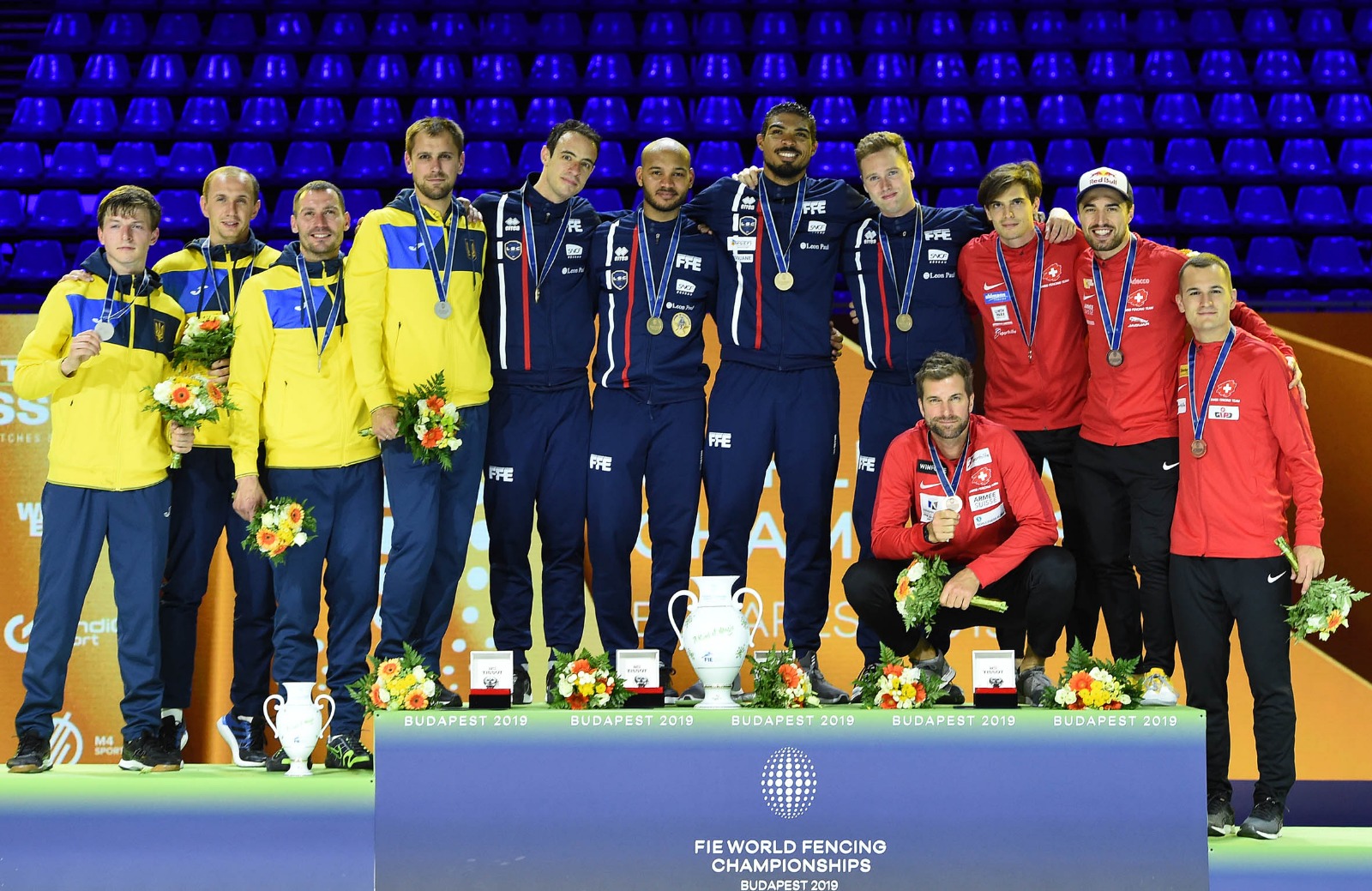 In the final match, France beat Ukraine 45-37 to take the gold medal in men's team epee. Ukraine beat China in the semifinal, 38-24, and France won against the reigning champion, Switzerland, 45-27. Winning the bronze medal against China, 45-35, the Swiss men's team reached the podium for the fifth consecutive year at the World Championships.
The Russian women's foil team faced Italy in gold-medal match, winning a close competition in overtime by a single point, 43-42. It was the 10th time in a row that Italy has made the finals in this event. In the semifinal round, Italy defeated France, 45-37, and Russia overcame the USA, 45-36. The USA took won the bronze medal, defeating France 45-43.
The men's team epee event overall ranking at the World Championships included France (gold), Ukraine (silver), Switzerland (bronze), China, Italy, Korea, Russia and Israel.
The overall ranking for women's team foil included Russia (gold), Italy (silver), USA (bronze), France, Japan, Canada, Poland and Korea.
Complete information about the 2019 Fencing World Championships may be found on the official website, www.2019Budapest.com and official results are available on the FIE website. Click here for photo highlights of team men's epee and women's foil.

#Budapest2019