ATHENS, Greece, March 10, 2019—Russia's world champion Sofia Pozdniakova took gold at the Athens Women's Sabre "Coupe Acropolis" World Cup, with Team France winning the women's team sabre event. The competition, which took place at the Athens Olympic Complex (OAKA) included a field of more than 200 fencers and 25 international teams.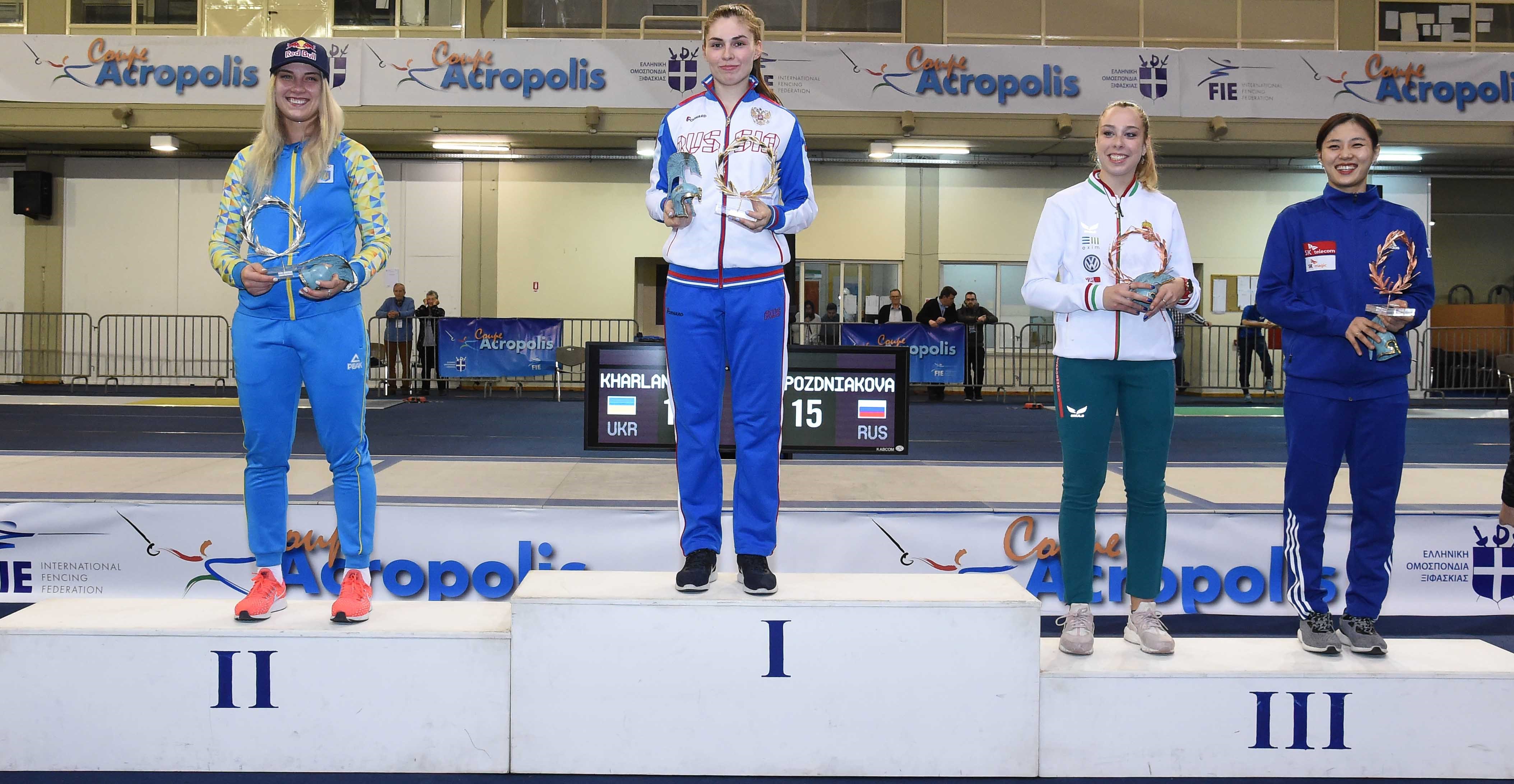 Pozdniakova faced Ukraine's three-time world champion Olga Kharlan in the final match of the women's individual sabre competition, finishing with a 15-10 score. Kharlan defeated Hungarian Liza Pusztai in the semi-final, 15-5, while Pozdniakova overcame Korean Olympic gold medallist Jiyeon Kim, 15-11. Notably, top-ranked and two-time world champion Sofya Velikaya was beaten in the table of 16 by China's Jiarui Qian, 15-9; Qian was then eliminated in the quarter-finals by Pusztai, 15-10.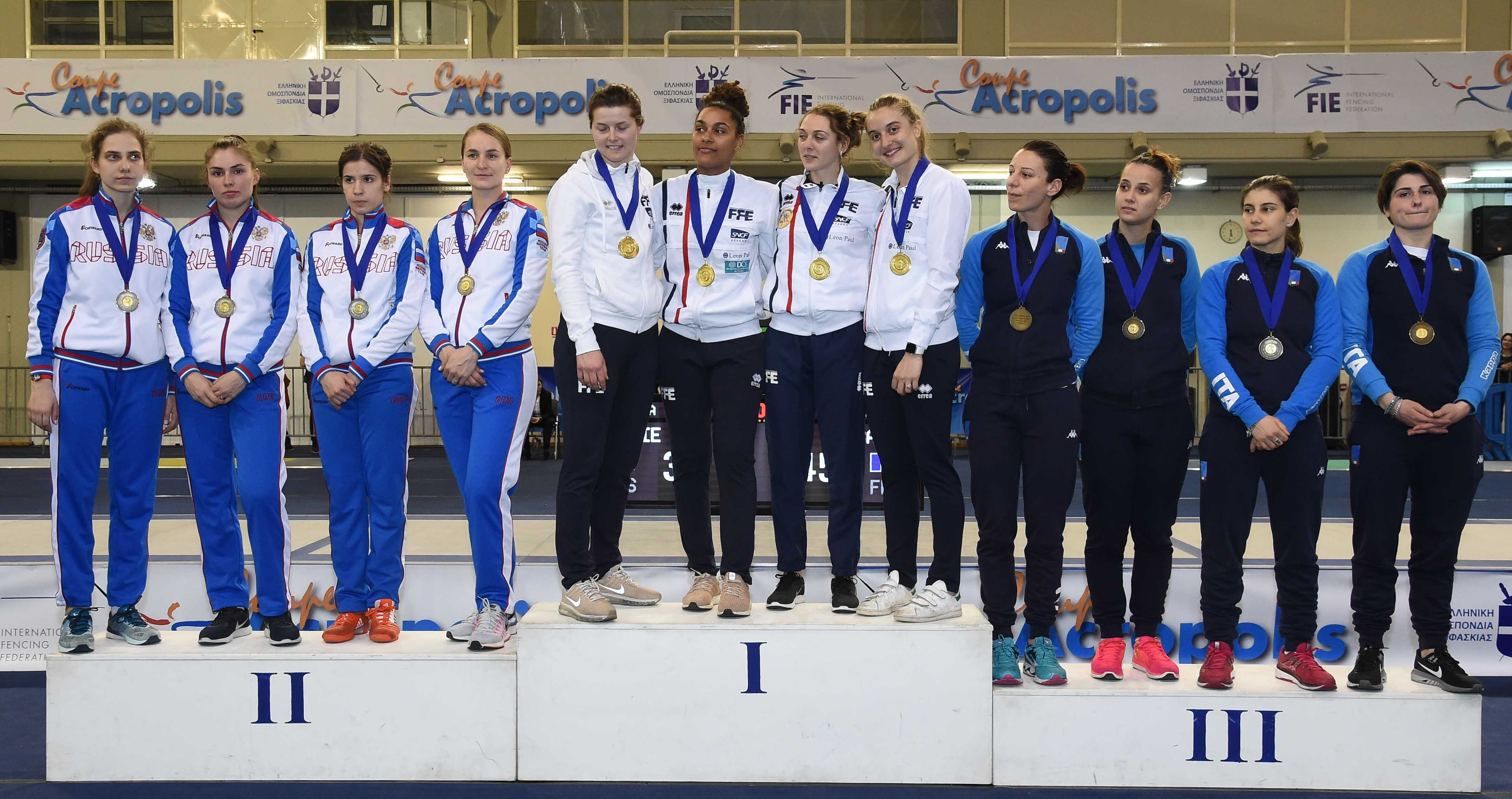 Team France fenced Russia in the final round of the women's team sabre event, winning with a 45-32 score. Russia defeated Italy in the semi-final round, 45-39, while France overcame USA, 45-34. The bronze medal went to Italy over USA, 45-42.
The top-eight individual ranking at the 2019 Athens "Coupe Acropolis" Women's Sabre World Cup included Sofia Pozdniakova (RUS, gold), Olga Kharlan (UKR, silver), Jiyeon Kim (KOR, bronze), Liza Pusztai (HUN, bronze), Cecilia Berder (FRA), Theodora Gkountoura (GRE), Jiarui Qian (CHN) and Charlotte Lembach (FRA).
The top-eight women's sabre teams included France (gold), Russia (silver), Italy (bronze), USA, Japan, Korea, Spain and China.
Official results are available here, on the FIE Web site.