CAIRO, Egypt, March 3, 2019—Russia's Inna Deriglazova and Italy's Daniele Garozzo won gold in women's and men's individual foil at the Cairo Foil Fencing World Cup, and Italy and USA took gold medals in women's and men's team foil. Taking place at the Cairo Stadium, more than 175 men and 140 women competed in the events, along with 21 men's and 14 women's international teams.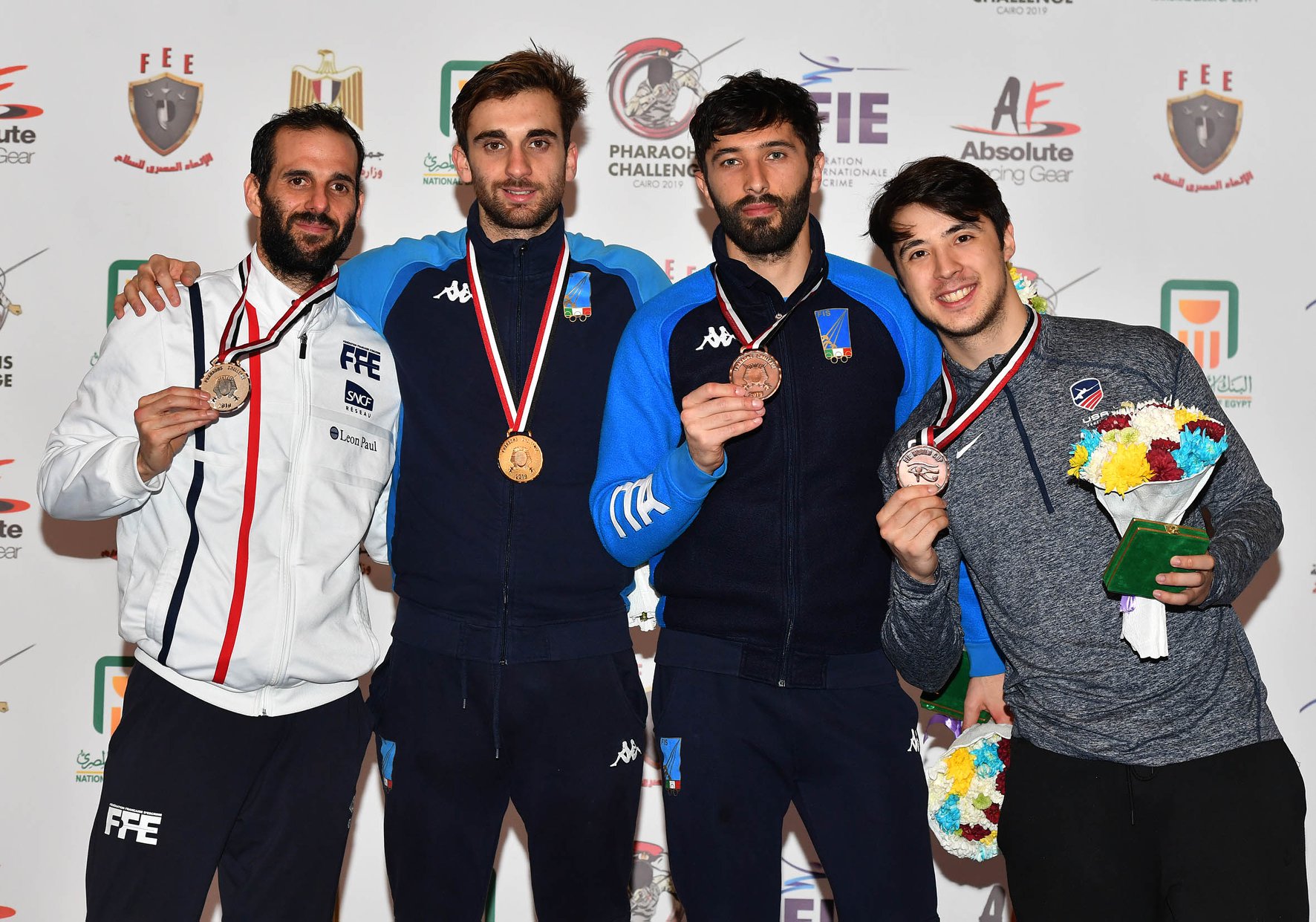 In the final match of the men's individual foil event, Olympic gold medallist Garozzo took on France's Erwann Le Pechoux, winning with a 15-13 score. Le Pechoux fenced USA's Alexander Massialas in the semi-final, 15-10, while Garozzo defeated his teammate, Giorgio Avola, 15-10. Notably, world champion Italian Alessio Foconi lost to Avola in the quarter-finals, 15-10.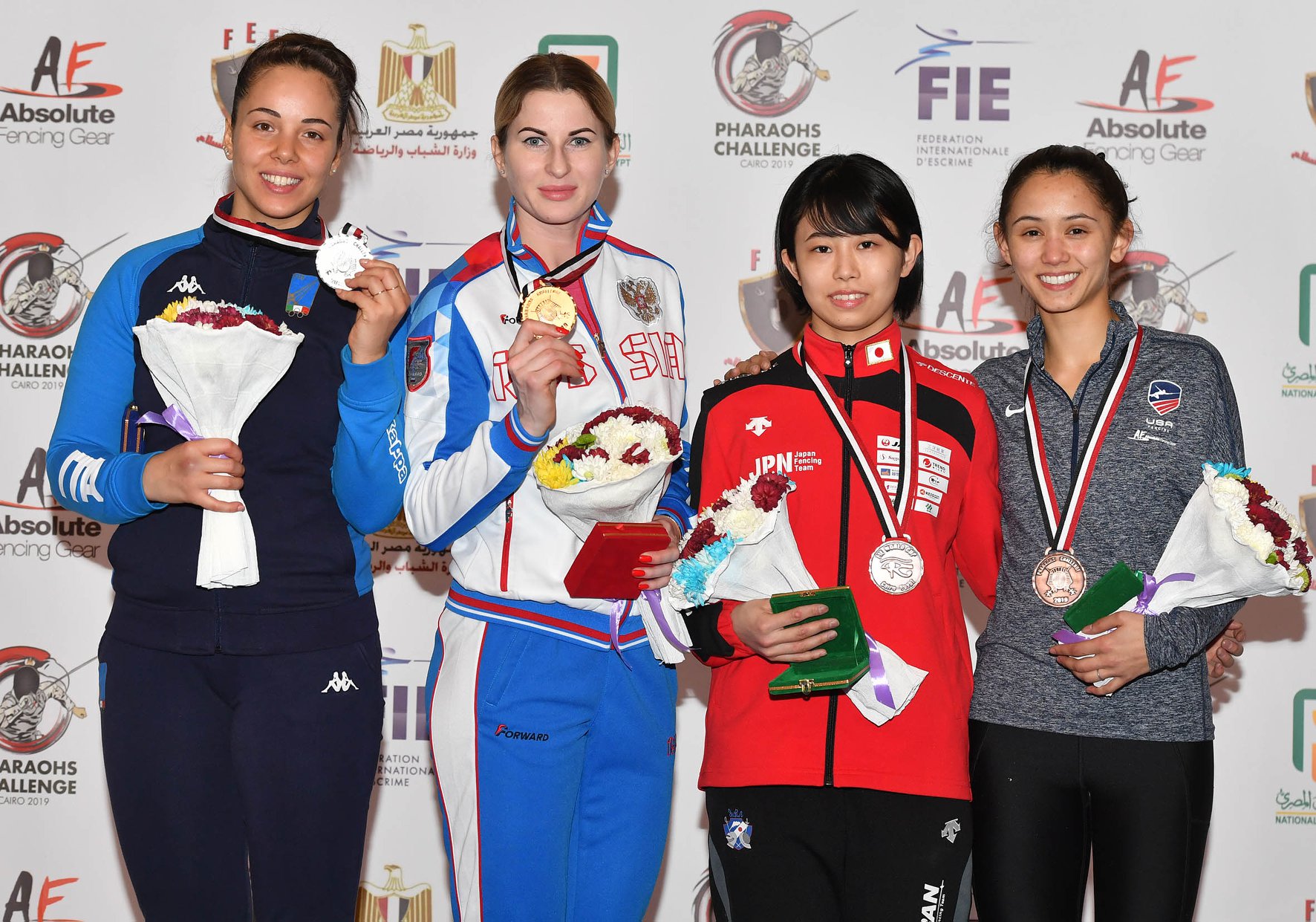 The final of women's individual foil featured Olympic gold medallist and two-time world champion Deriglazova defeating Italy's world champion, Alice Volpi, 15-7. Volpi overcame USA's Lee Kiefer in the semi-final, 15-13, while Deriglazova beat Japan's Sumire Tsuji, 15-10. In the quarter-finals, Volpi was victorious over Italian two-time world champion Arianna Errigo, 15-11.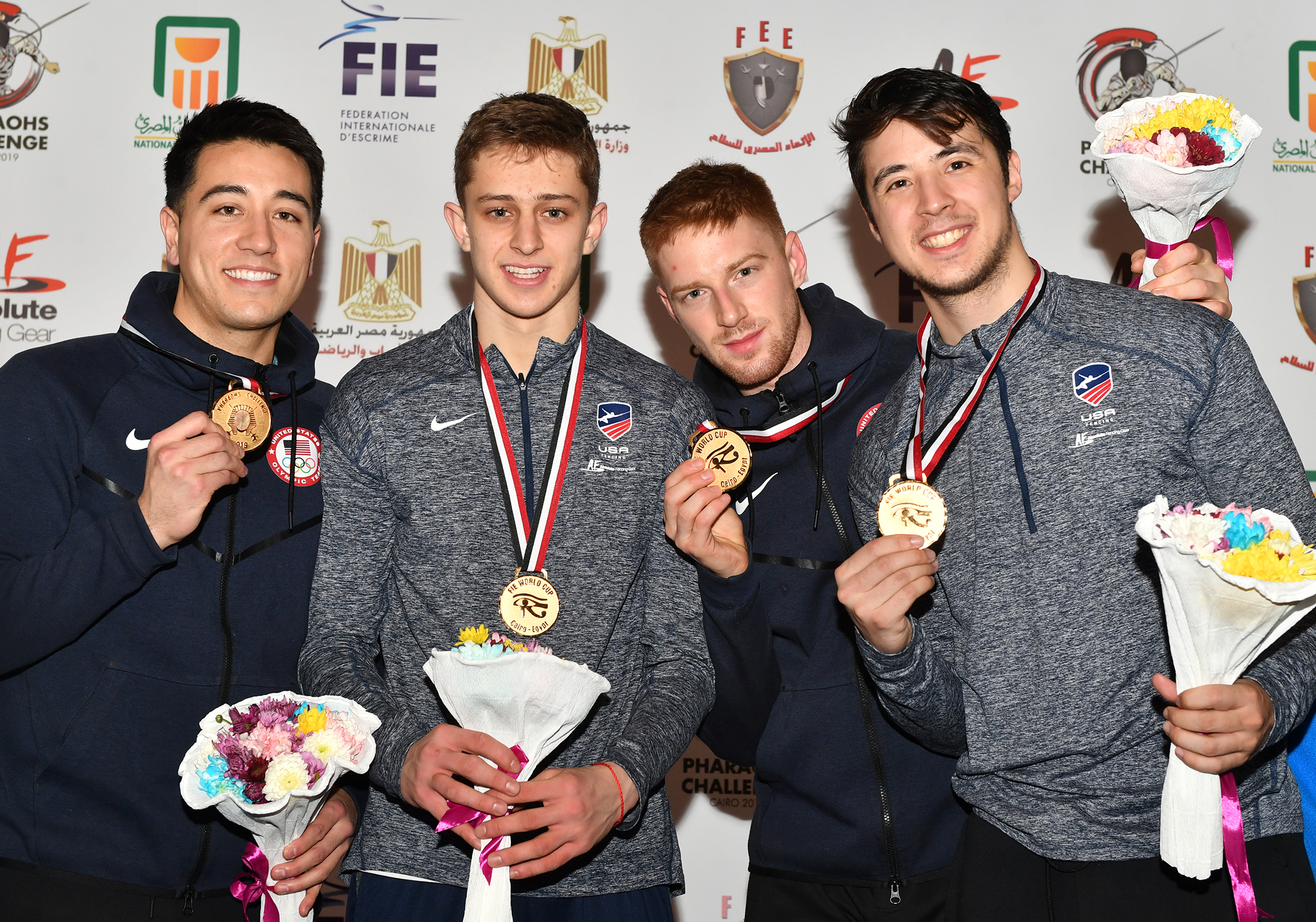 USA's men's foil team faced France in the final round of team competition, winning with a 45-34 score. France overtook Italy in the semi-final, 45-41, and USA beat Korea, 45-43. In the match for third place, Italy won over Korea for the bronze medal, 45-35.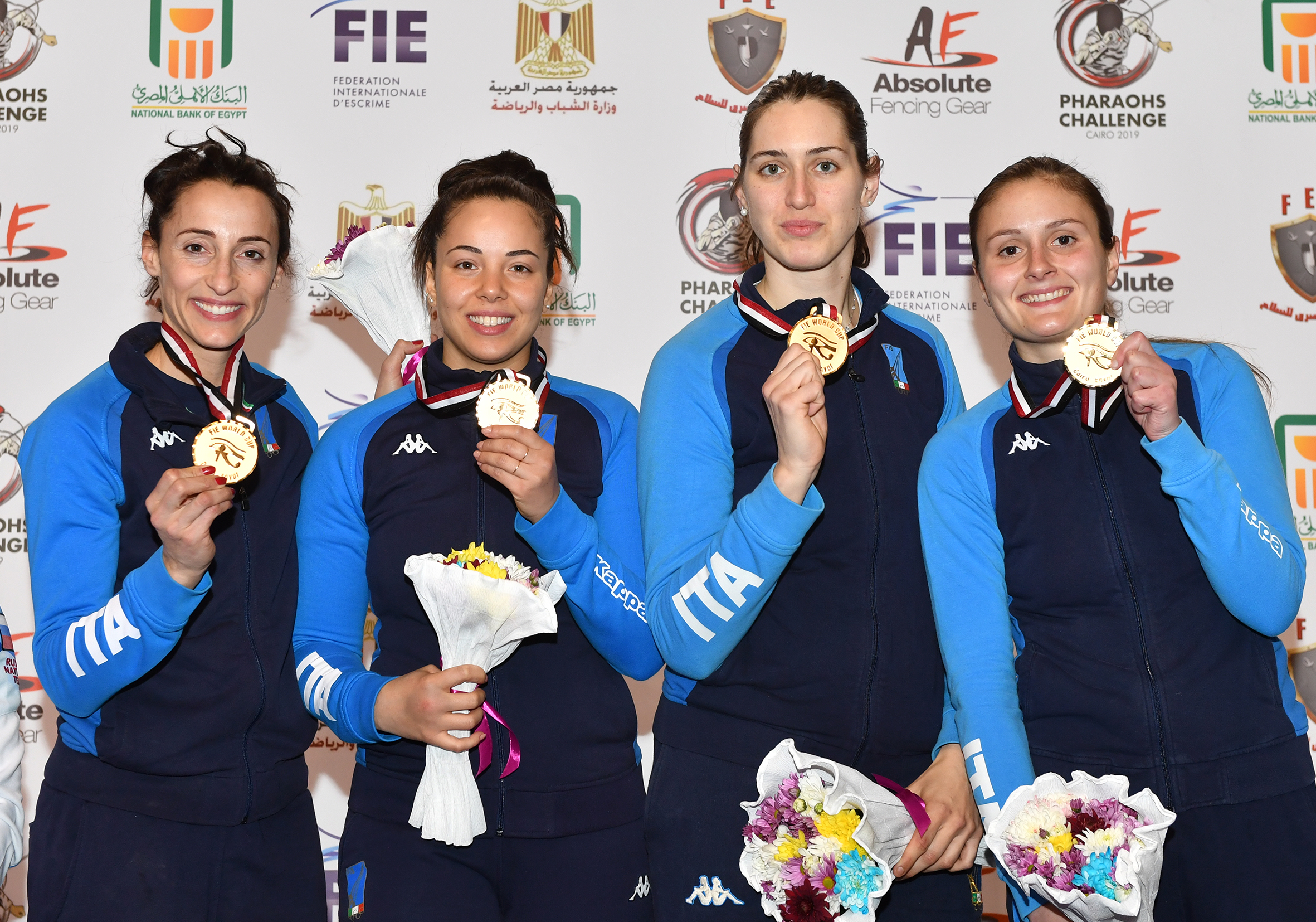 Italy took the gold by a single touch, 38-37, against Russia in the gold-medal round of the women's team foil event. Russia beat France in the semi-final, 45-31, while Italy had another close win against USA, 44-43. France won the bronze medal against USA, 45-39.
The ranking for the top-eight men in the Cairo World Cup individual foil event included Daniele Garozzo (ITA, gold), Erwann Le Pechoux (FRA, silver), Giorgio Avola (ITA, bronze), Alexander Massialas (USA, bronze), Alessio Foconi (ITA), Gerek Meinhardt (USA), Nick Itkin (USA) and Kwanghyun Lee (KOR).
Rankings for the top-eight women in individual foil included Inna Deriglazova (RUS, gold), Alice Volpi (ITA, silver), Lee Kiefer (USA, bronze), Sumire Tsuji (JPN, bronze), Arianna Errigo (ITA), Iman Blow (USA), Fanny Kreiss (HUN) and Anita Blaze (FRA).
Top-eight rankings for men's team foil included USA (gold), France (silver), Italy (bronze), Korea, Poland, Hong Kong, Russia and Germany.
The top-eight in women's team foil included Italy (gold), Russia (silver), France (bronze), USA, Poland, Korea, Japan and Germany.
Complete and official results for the event may be found here on the FIE web site.