VANCOUVER, B.C., Canada, February 10, 2019—Japan's Koki Kano took gold in individual men's epee at the Coupe du Monde Peter Bakonyi World Cup in Richmond, British Columbia, and Russia scored gold in the men's team epee event. The event drew about 200 international men's epeeists and teams from 23 countries, and took place at the Richmond Olympic Oval, a Vancouver Winter Olympic Games venue.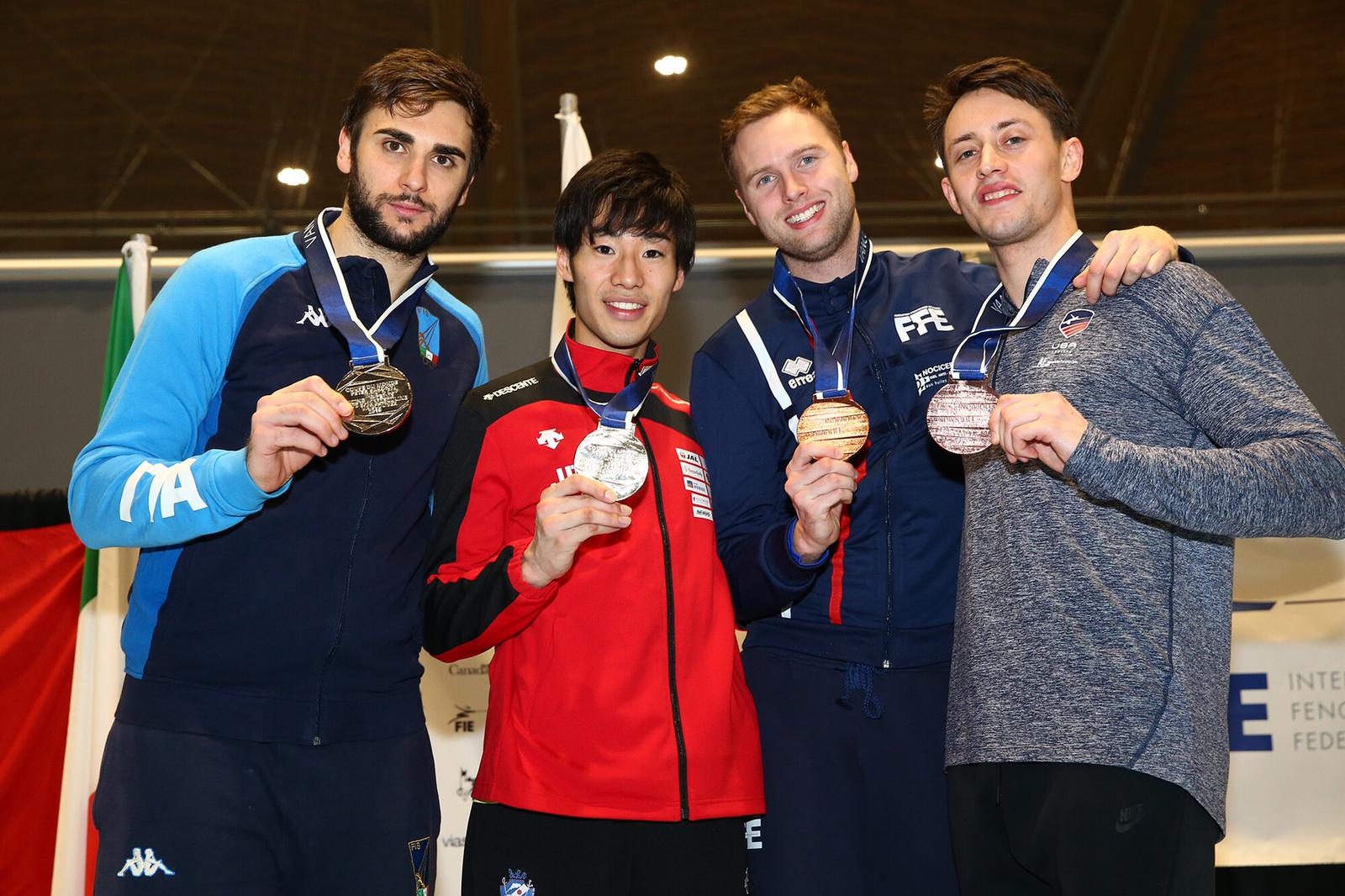 Kano faced Italy's Enrico Garozzo in the individual men's epee final match, winning 15-7. In the semi-final round, Garozzo beat USA's Jacob Hoyle by a single touch, 15-14, and Kano overtook France's Alexandre Bardenet, 15-8. Taken out in the quarter-finals was Venezuela's Olympic gold medallist, Ruben Limardo Gascon, also by Garozzo with a single touch, 15-14. Reigning Korean Olympic gold medallist Sangyoung Park was eliminated in the round of 16 by France's Romain Cannone, 15-11, who went on to defeat by Hoyle in the quarter-finals, 15-13.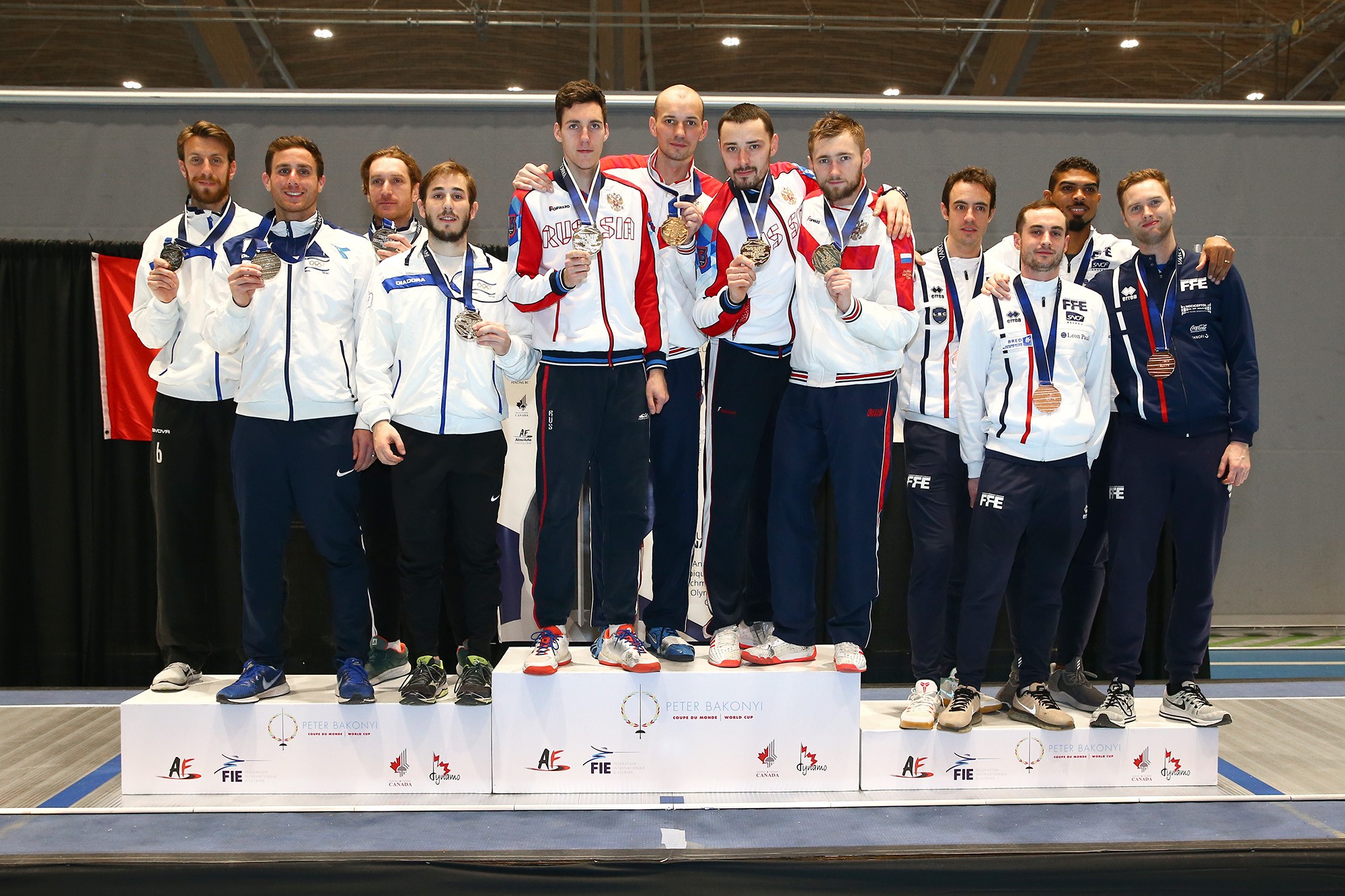 Russia fenced Israel in the final round of the men's team epee event, winning with a 45-36 score. Israel had defeated Denmark in the semi-final round, 45-42, and Russia overcame France, 45-33. France took the bronze medal over Denmark, 45-32.
The top-eight individual finalists in the Vancouver World Cup were Koki Kano (JPN, gold), Enrico Garozzo (ITA, silver), Alexandre Bardenet (FRA, bronze), Jacob Hoyle (USA, bronze), Ruben Limardo Gascon (VEN), Dmitriy Alexanin (KAZ), Romain Cannone (FRA) and Federico Vismara (ITA).
Top-eight winners for the men's team epee event include Russia (gold), Israel (silver), France (bronze), Denmark, USA, Ukraine, Germany and Czech Republic.
Complete and official results for the event may be found here on the FIE web site.