WARSAW, Poland, February 3, 2019—USA fencer Eli Dershwitz has won the individual gold medal at the 64th Warsaw "Sabre de Wolodyjowski" Men's Sabre World Cup, and Italy won gold for the men's team event. About 220 men's sabre fencers along with 27 international teams took part in the competition, which took place at the Polish Olympic Committee headquarters in Warsaw.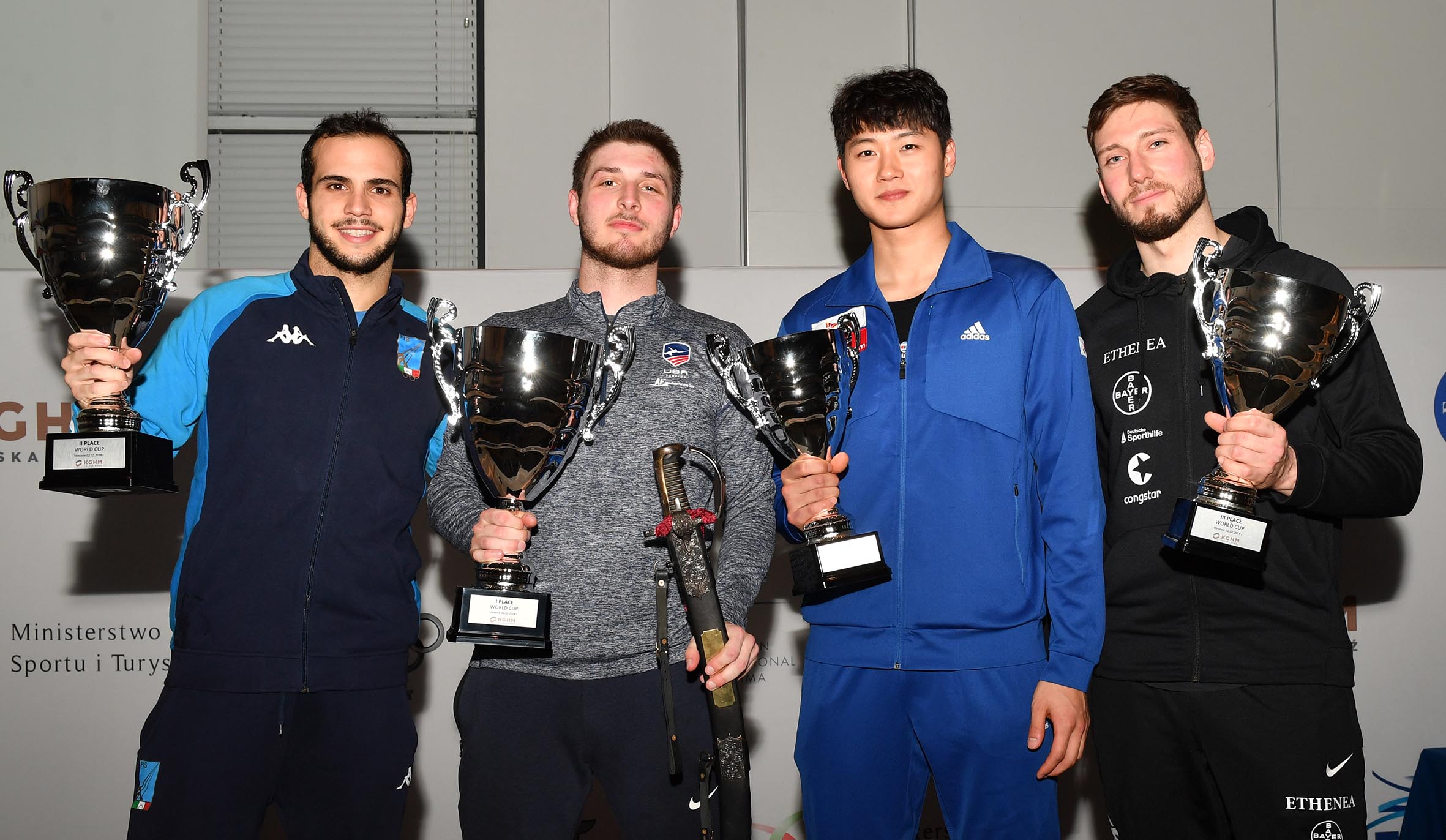 Dershwitz faced Italy's Luca Curatoli in the final, winning with a 15-9 score. Curatoli narrowly defeated Germany's Max Hartung in the semi-final, 15-14, while Dershwitz had a similar win over Korea's Sanguk Oh, 15-14. Notably, Curatoli had a close win in the quarter-finals, 15-14, against Russian world champion Veniamin Reshetnikov.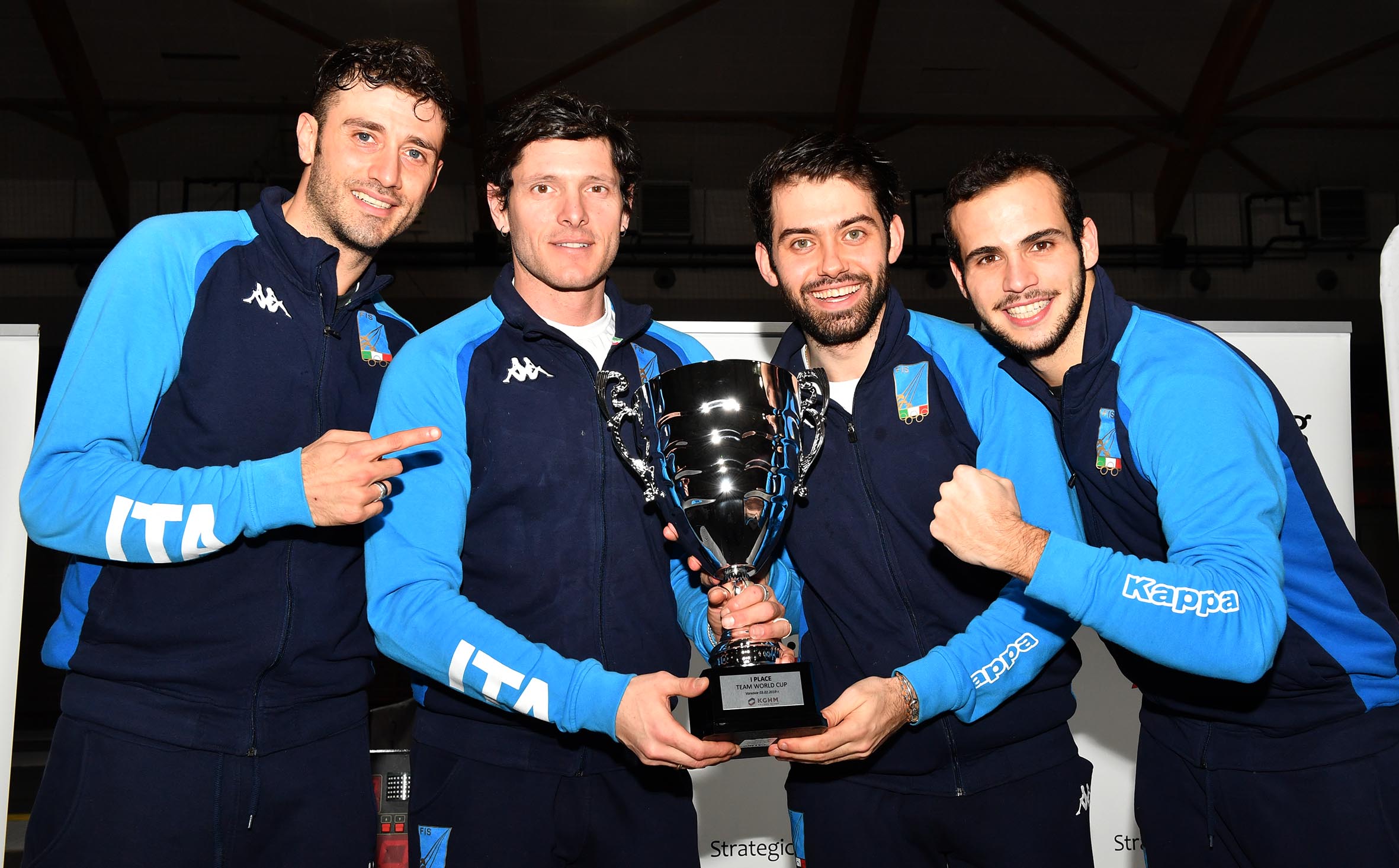 The men's team sabre final was also very close, with Italy overcoming France for the gold medal by a single touch, 45-44. France beat Russia in the semi-final, 45-38, while Italy defeated Hungary, 45-37. Russia took the bronze medal over Hungary, 45-36.
The final eight standings in the men's individual competition included Eli Dershwitz (USA, gold), Luca Curatoli (ITA, silver), Max Hartung (GER, bronze), Sanguk Oh (KOR, bronze), Bongil Gu (KOR), Kamil Ibragimov (RUS), Veniamin Reshetnikov (RUS) and Jonghyun Lee (KOR).
For the men's team event, final eight rankings included Italy (gold), France (silver), Russia (bronze), Hungary, Korea, Romania, Germany and China.
Complete and official results for the event may be found here on the FIE web site.