St. Maur, France, January 27, 2019—Russian two-time world champion and Olympic gold medallist Inna Deriglazova has taken the gold medal at the St. Maur Women's Foil World Cup, and team France won the gold in the women's team foil event. The event, which took place at St. Maur's Sport Center Pierre Brossolette, featured more than 195 international women's foilists and 23 teams.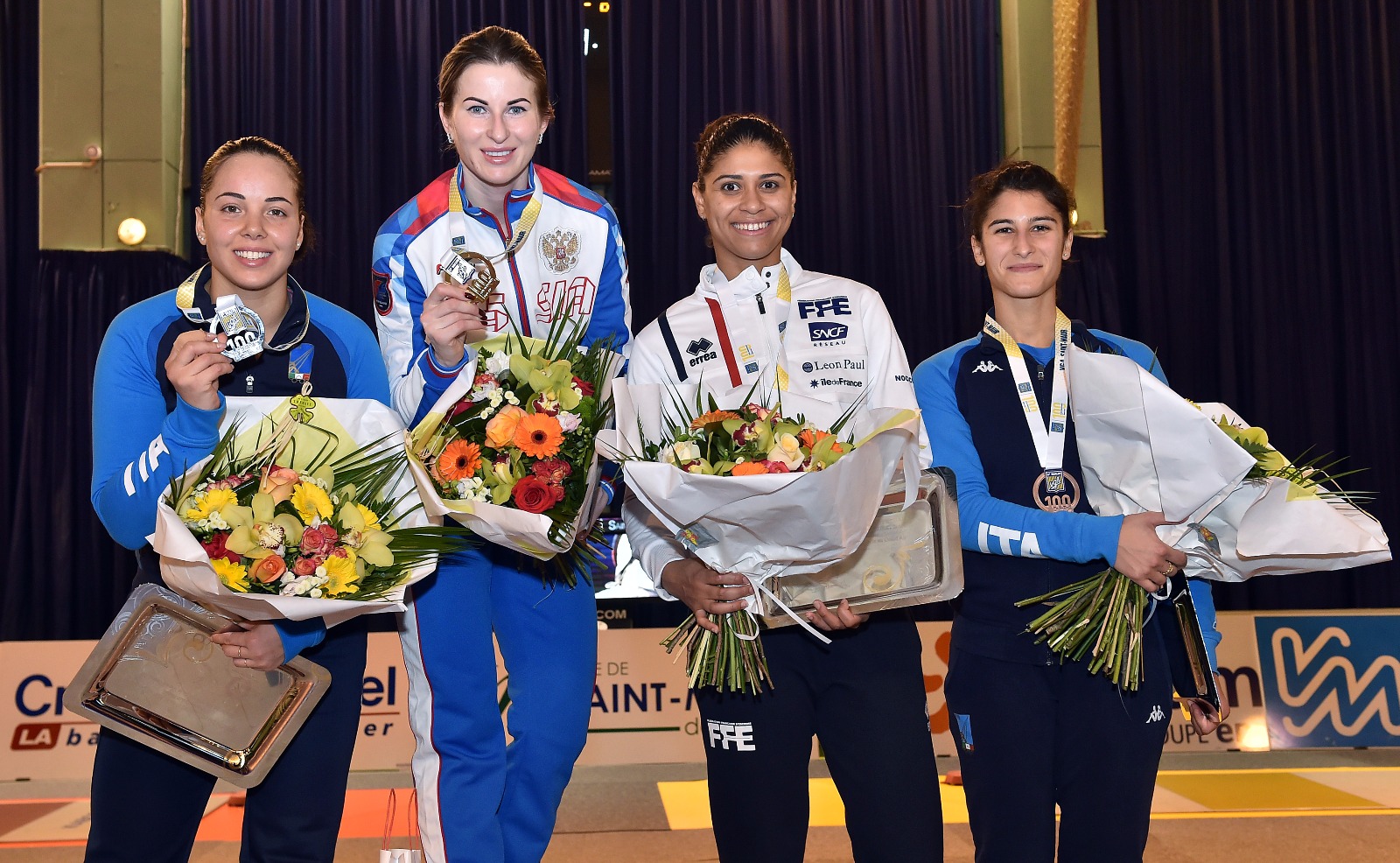 Deriglazova faced Italian world champion Alice Volpi in the final round of the individual event, winning with a 15-12 score. Volpi overcame teammate Francesca Palumbo in the semi-final, 15-11, and Deriglazova beat France's Ysaora Thibus, 15-12.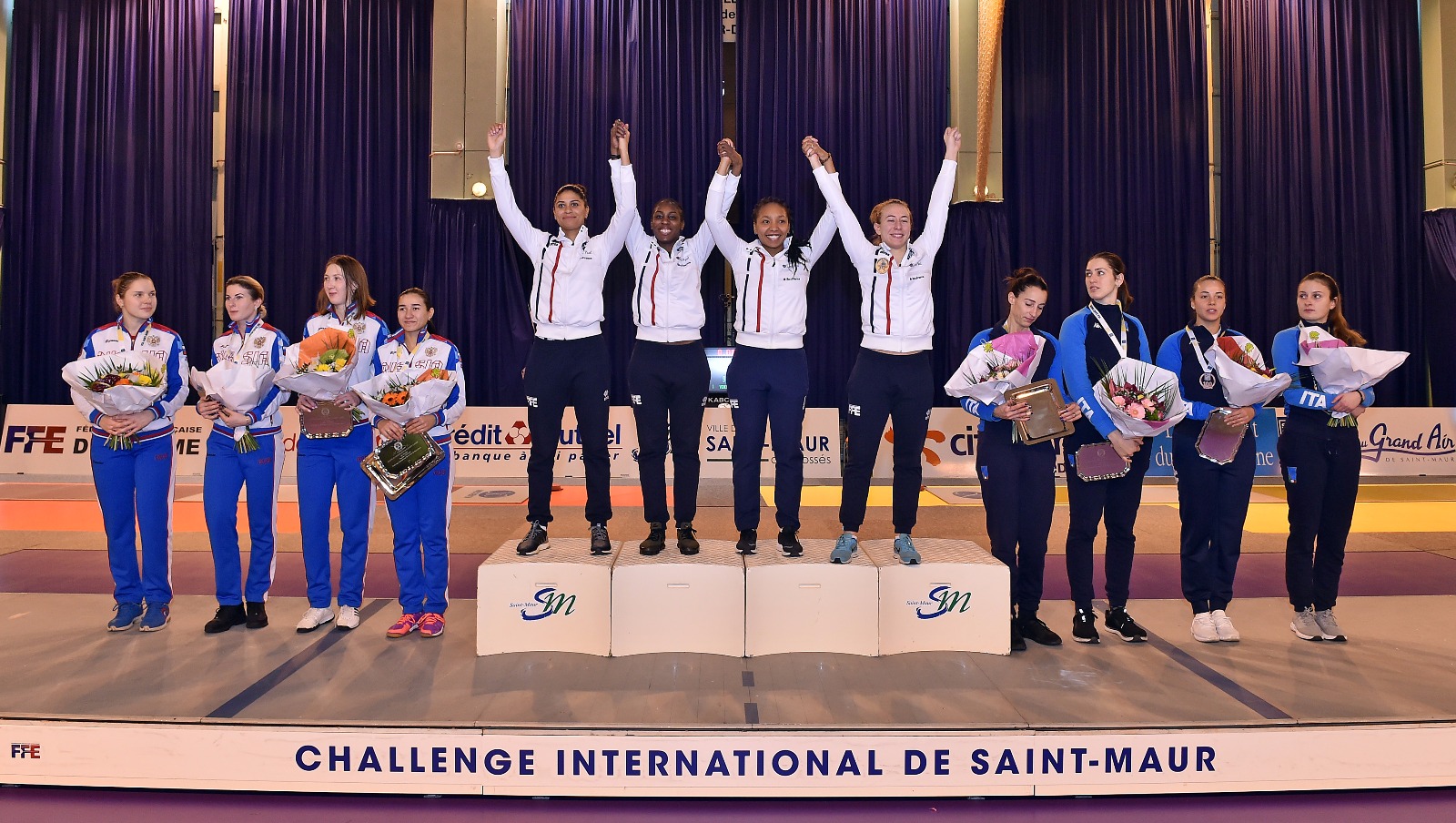 In women's team foil, France and Russia faced-off in the final round, with France taking the gold, 41-39. Russia defeated Italy in the semi-final, 45-38, while France edged-out USA by a single point, 45-44. Italy prevailed in the bronze round, defeating USA, 45-37.
The top-eight individual finalists in the St. Maur Women's Foil World Cup included Inna Deriglazova (RUS, gold), Alice Volpi (ITA, silver), Francesca Palumbo (ITA, bronze), Ysaora Thibus (FRA, bronze), Svetlana Tripapina (RUS), Adelina Zagidullina (RUS), Jessica Zi Jia Guo (CAN) and Anita Blaze (FRA).
The top-eight countries in the women's team foil event included France (gold), Russia (silver), Italy (bronze), USA, Germany, Poland, Japan and Korea.
Complete and official results for the event may be found here on the FIE web site.