KATOWICE, Poland, January 13, 2019—Russia's two-time world champion and Olympic gold medallist Inna Deriglazova has earned the gold medal at the Katowice Women's Foil World Cup. About 200 women's foilists from around the world competed in the individual competition and France took the team gold title, with 20 countries participating in the team event. The competition was held at the Spodek Hall in Katowice.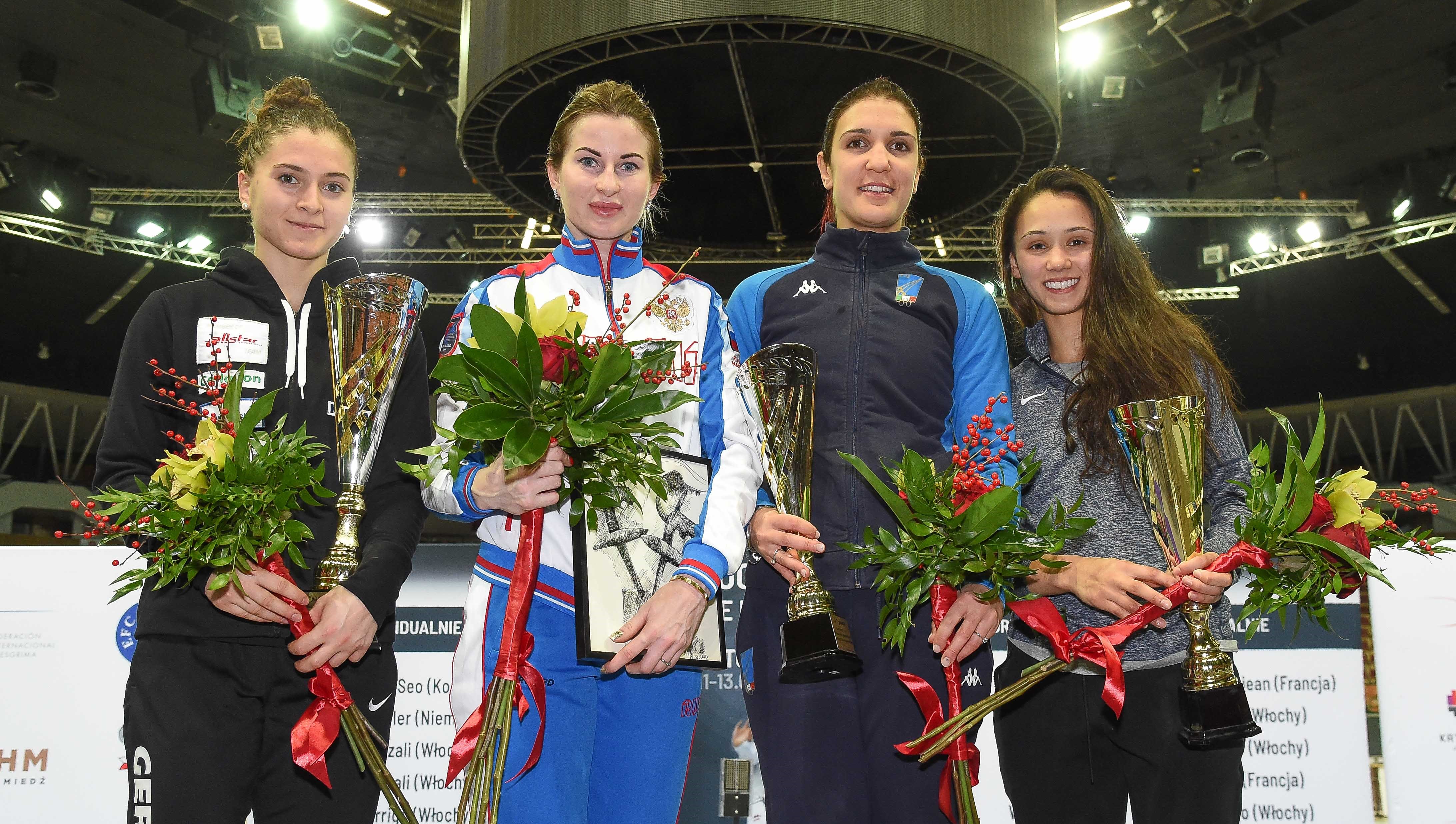 Deriglazova took-on Germany's Leonie Ebert in the final match of the individual women's foil event, winning gold with a 13-9 final score. Ebert overcame USA's Lee Kiefer in the semi-final, 15-12, while Deriglazova defeated Italy's two-time world champion Arianna Errigo, 15-10.
In women's team foil, France beat USA in the final round, 45-26, to take the gold medal. In two close semi-final matches, USA beat Russia, 45-43, while France overcame Italy, 45-44. The bronze medal went to Italy, 45-38.
The top-eight individual finalists in the Katowice Women's Foil World Cup include Inna Deriglazova (RUS, gold), Leonie Ebert (GER, silver), Arianna Errigo (ITA, bronze), Lee Kiefer (USA, bronze), Pauline Ranvier (FRA), Larisa Korobeynikova (RUS), Anastasiia Ivanova (RUS) and Francesca Palumbo (ITA).
The top-eight countries in the women's team foil event include France (gold), USA (silver), Italy (bronze), Russia, Germany, Canada, Poland and Korea.
Complete and official results for the event may be found here on the FIE web site.