BUENOS AIRES, Argentina, October 2018—Fencers at the third Youth Olympic Games (YOG) in Buenos Aires, Argentina learned about balancing sport, education and their careers to craft their futures as part of a special program organized by the FIE. On the YOG "Focus Day", following four days of competition and supported by the Buenos Aires YOG Organising Committee, athletes were able to work directly with official YOG fencing Athlete Role Models (ARMs).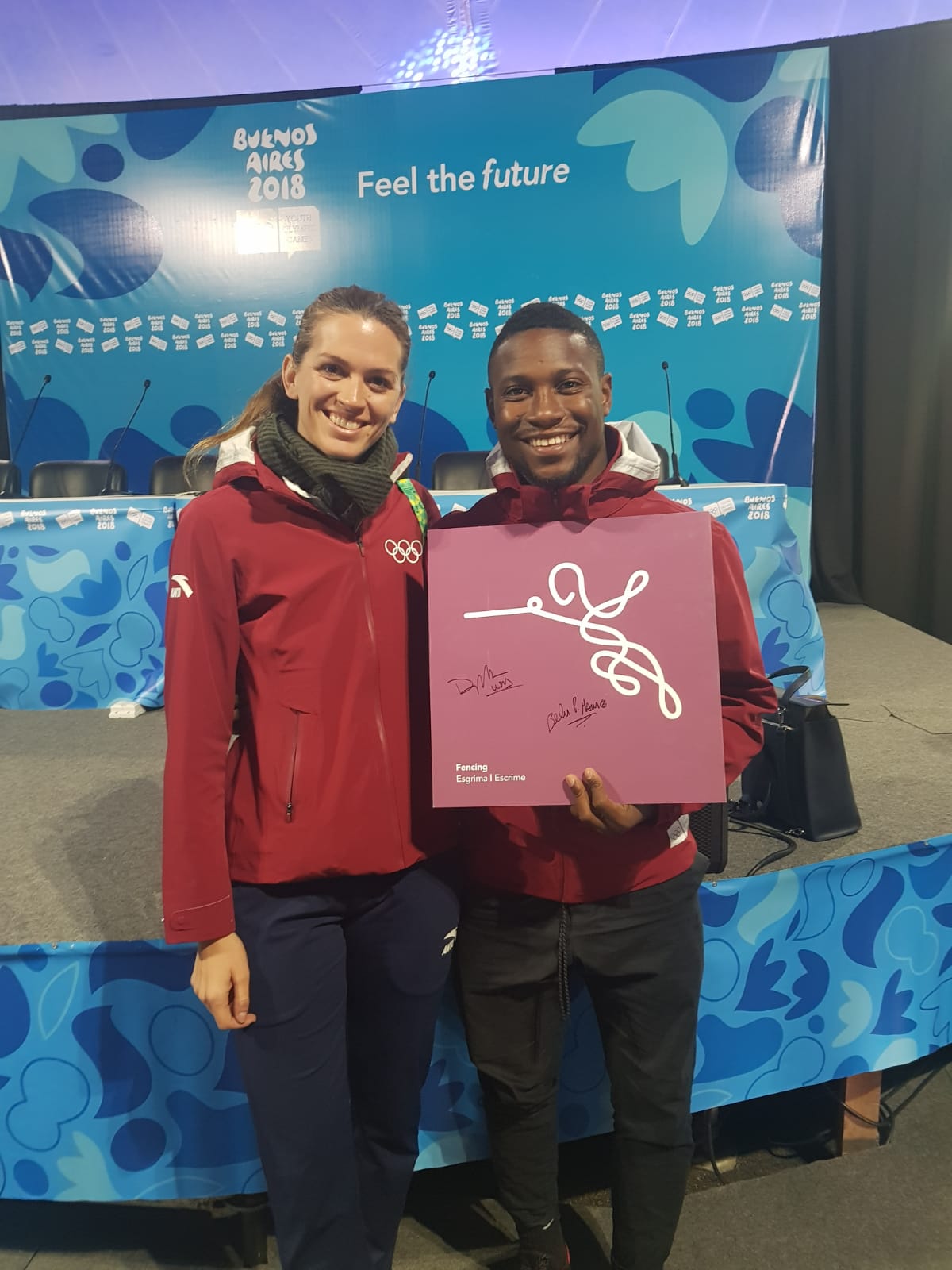 ARMs Daryl Homer (USA) and Maria Belen Perez Maurice (ARG) spoke with athletes, sharing their experiences with the fencers about balancing sport and education, and what that meant for long-term careers. As part of the International Olympic Committee (IOC) Athlete365 program, the interactive session gave fencers the opportunity to work together to address and share issues related to their long-term involvement in fencing, including topics such as "What is your main passion/interest beyond sport?", "What does it mean to have a dual career?", "How can you pursue a dual career without giving up your sporting dream?" and the "Benefits of Balancing Sport and Education".
The YOG fencers were able to uniquely learn how to ensure success in more than just a few competitive seasons. Instead, they learned through the IOC, FIE and Athlete Role Models about how a life of fencing as a sustainable vocation is possible with proper research, planning, and finding a balance between training, competition and education. For many of the athletes from around the world, they learn fencing is more than just a short-term series of competitions, but, rather, an opportunity to live their passions for a lifetime.
Closing the session, fencers posed numerous questions to the ARMs about training and how they personally balanced their lives throughout the season and year, including strategies for the game, sports psychology to ensure best results, and how to focus less on winning medals and more on a full life of sport.