NOVI SAD, Serbia, June 17, 2018—French epee fencer Yannick Borel and Russian two-time foil World Champion and Olympic gold medallist Inna Deriglazova have claimed victory in individual events on the second day of competition at the Senior European Fencing Championships in Novi Sad, Serbia. More than 160 fencers participated in the two events, taking place at the Novi Sad SPC Vojvodina "SPENS" Sports Center. In all, six days of competition in both individual and team events are scheduled.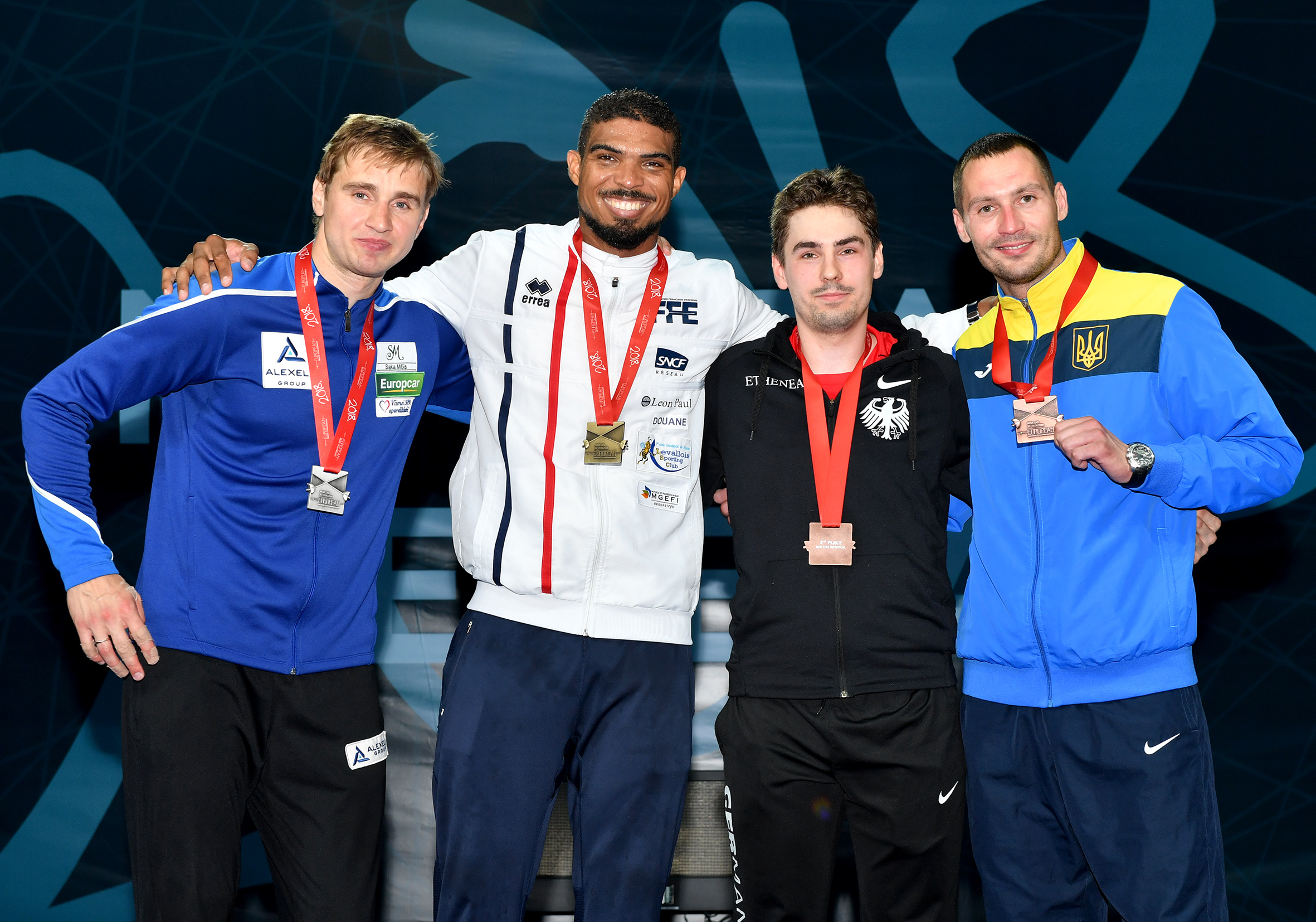 Borel won the individual men's epee event final match by a single point, 15-14, against two-time World Champion and world number three fencer from Estonia, Nikolai Novosjolov. Borel faced German epeeist Richard Schmidt in the semi-final, winning with a 15-10 score, while Novosjolov fenced world number two Ukrainian Bogdan Nikishin, finishing with another close result, 10-9.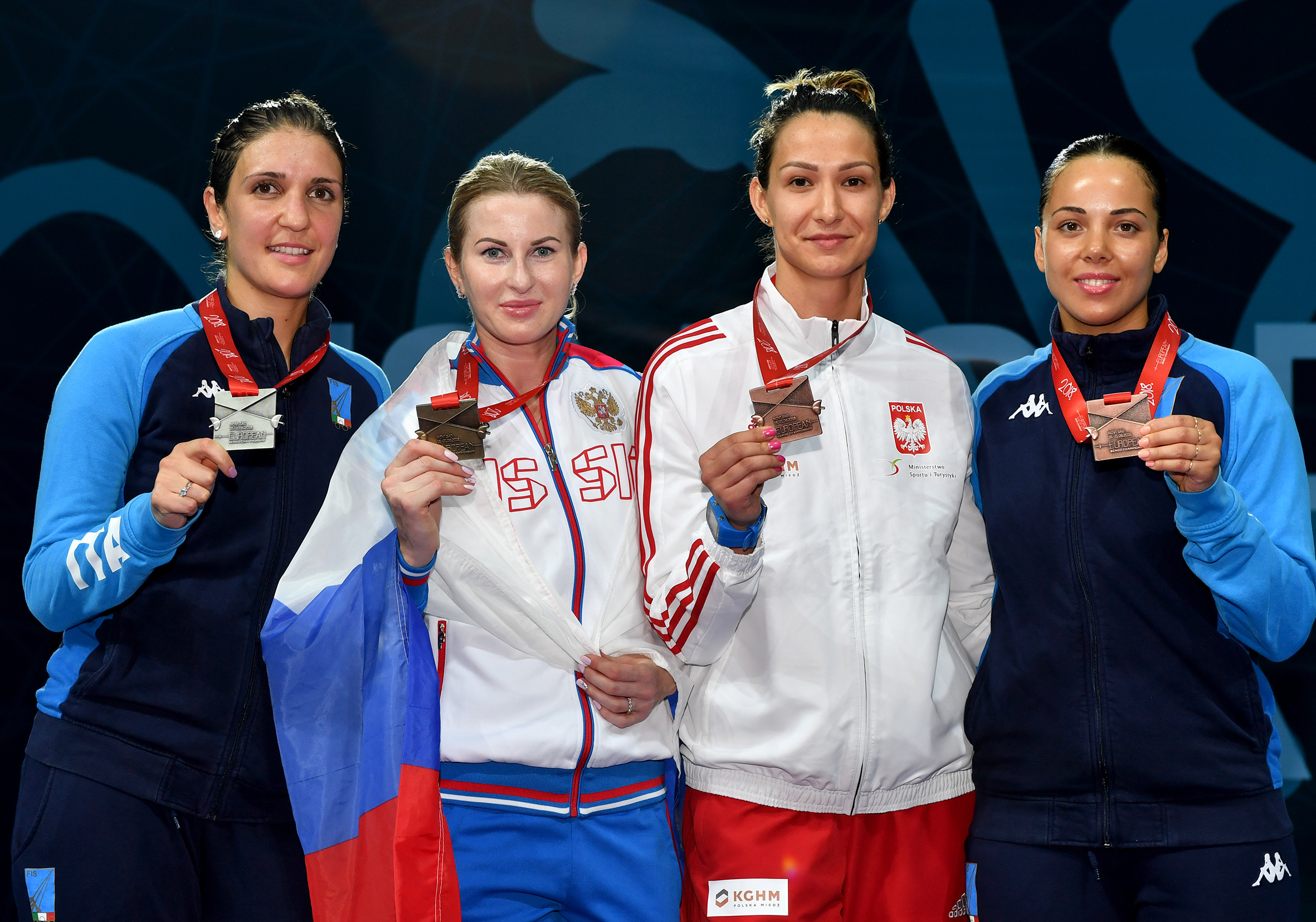 In the final round of the women's individual foil competition, Deriglazova, who is ranked first in the world, took gold over Italian two-time World Champion Arianna Errigo, finishing with a 15-9 score. Errigo, ranked fourth in the world, met her teammate, world second-ranked Alice Volpi, in the semi-final, winning with a 15-8 score, while Deriglazova faced Poland's Martyna Synoradzka in the same round with a result of 10-4. This was a career-best finish for Synoradzka, who is ranked 68th in the world.
The overall top-eight ranking for men's individual epee at the European Championships includes Yannick Borel (FRA, gold), Nikolai Novosjolov (EST, silver), Bogdan Nikishin (UKR, bronze), Richard Schmidt (GER, bronze), Gabriele Cimini (ITA), Niko Vuorinen (FIN), Lukas Bellmann (GER) and Patrick Jorgensen (DEN).
The top-eight rankings from individual women's foil include Inna Deriglazova (RUS, gold), Arianna Errigo (ITA, silver), Martyna Synoradzka (POL, bronze), Alice Volpi (ITA, bronze), Anne Sauer (GER), Marta Martyanova (RUS), Fanny Kreiss (HUN) and Astrid Guyart (FRA).
Full results may be found here for the men's and here for the women's events. The official Web site for the Novi Sad Senior European Fencing Championships may be found here
.