ST. PETERSBURG, Russia, May 24, 2018—Russian and French women's fencing teams held a friendly sabre match as part of the sports program of the St. Petersburg International Economic Forum. Both teams included the strongest female sabre fencers of their respective countries.
The Russian team included:
Sofiya Velikaya, Olympic and world champion
Yana Yegoryan, two-time Olympic and world champion
Julia Gavrilova, Olympic, world and European champion
Svetlana Sheveleva, 2018 Russian champion
The French team included:
Cecilia Berder, World and European Championships medallist
Charlotte Lembach, Grand Prix champion, and World and European Championships medallist
Manon Brunet, world cup winner, and World and European Championships medallist
Sara Balzer, European Championships medallist
Russian and French athletes have been part of the world women's fencing elite since the beginning of competitive world fencing.

Since 1999, the Russian team has won seven World and 10 European Championships. Russian female sabre fencers won the gold medal during the 2016 Rio Olympic Games, and France has won two World and two European championships.
The match took place in the Marble Hall of the Russian Museum of Ethnography, and was attended by several notable Russian and French VIPs:
Alisher Usmanov, President of the International Fencing Federation (FIE)
Pavel Kolobkov, Russian Minister of Sport and Olympic fencing champion
Isabelle Lamour, President of the French Fencing Federation
Aleksandr Mikhailov, President of the Russian Fencing Federation
The audience enjoyed top performances from both teams, who managed to impressively control both their weapons and emotions, though in fencing the latter is always a more difficult task. While the match was friendly, each athlete nonetheless tried to do her best for her team. The Russian team narrowly won by a single point, 45-44.
After the competition, President Usmanov shared his impressions: "We thoroughly enjoyed today's match. The fencers were brilliant – they demonstrated perfect technique and good speed. I hope such matches will develop into a tradition, which will strengthen the friendship between our countries' sports federations."
The day after the event, both teams visited the exhibition halls of the International Economic Forum and were introduced to French President Emmanuel Macron and Russian President Vladimir Putin.
Another meeting of the French and Russian teams is expected to take place this November in Paris as part of the International Fencing Federation Congress.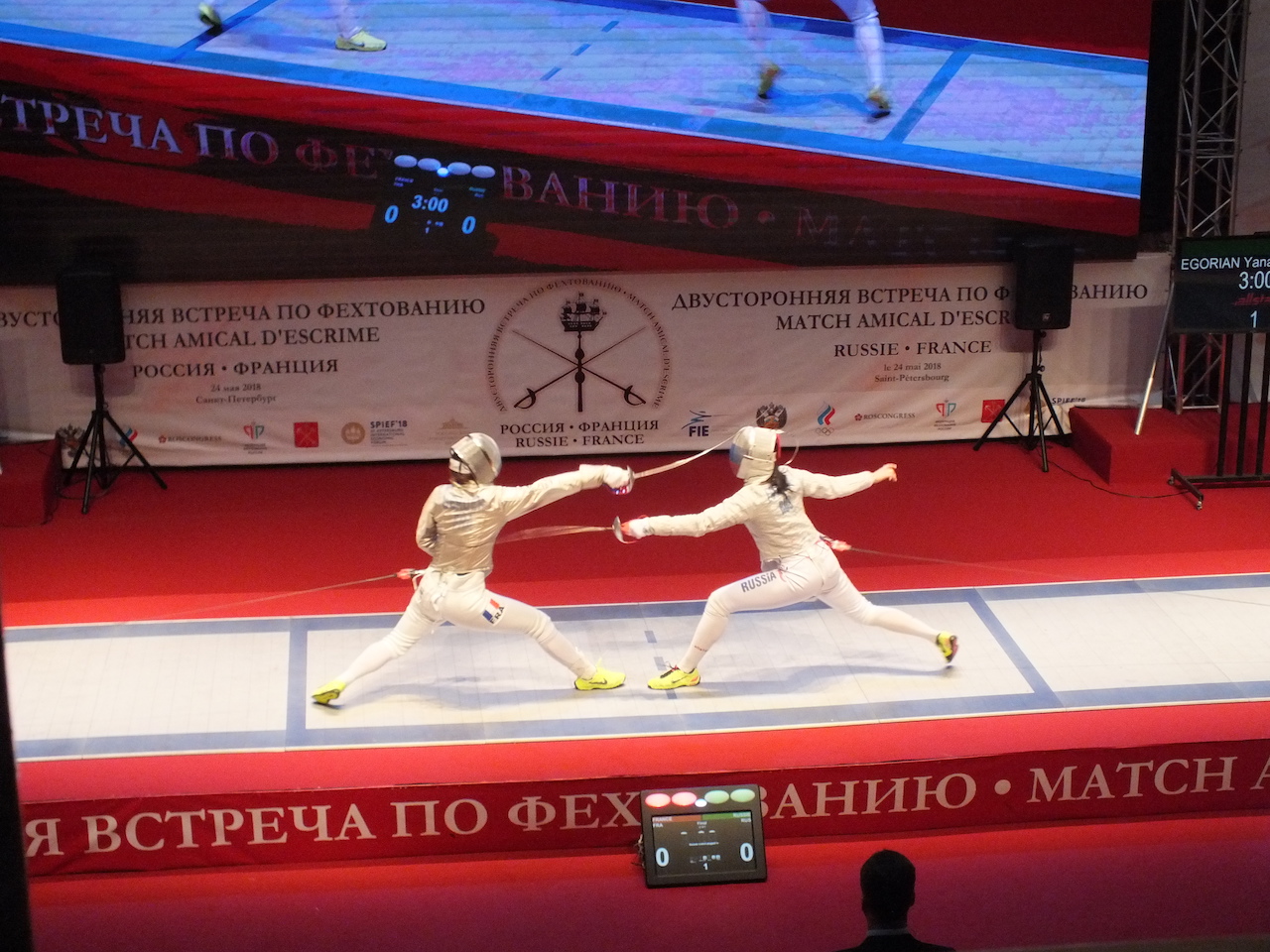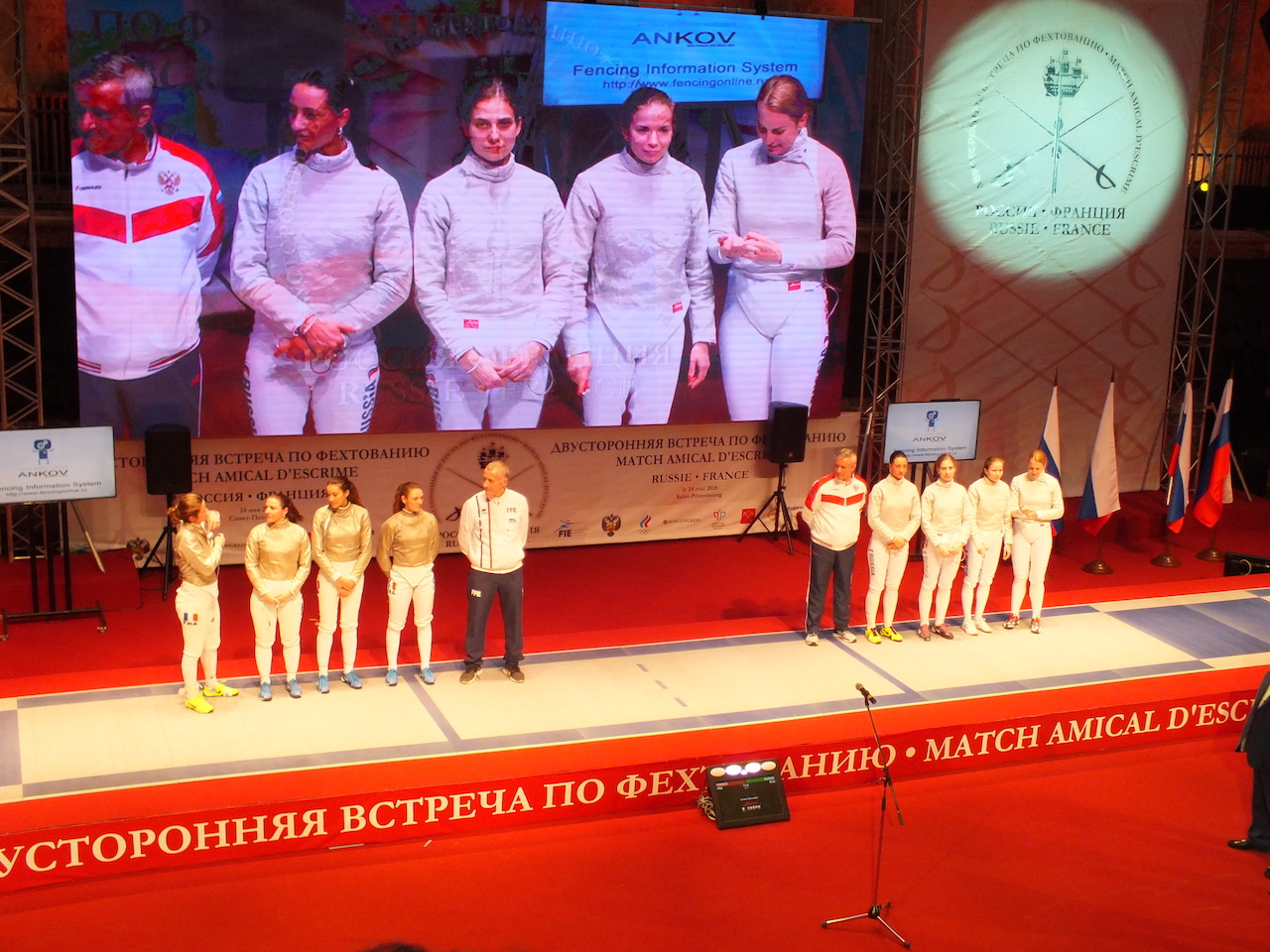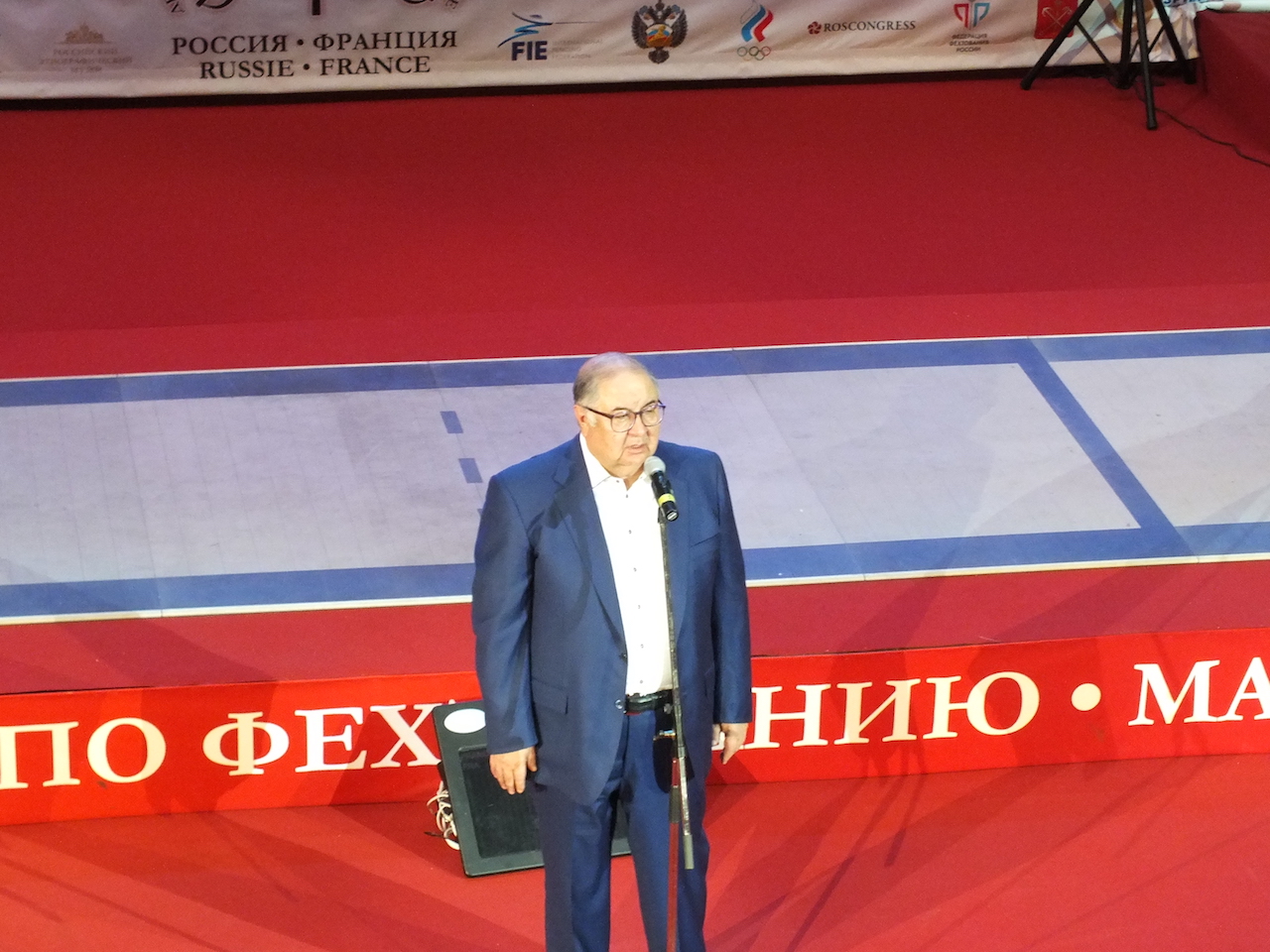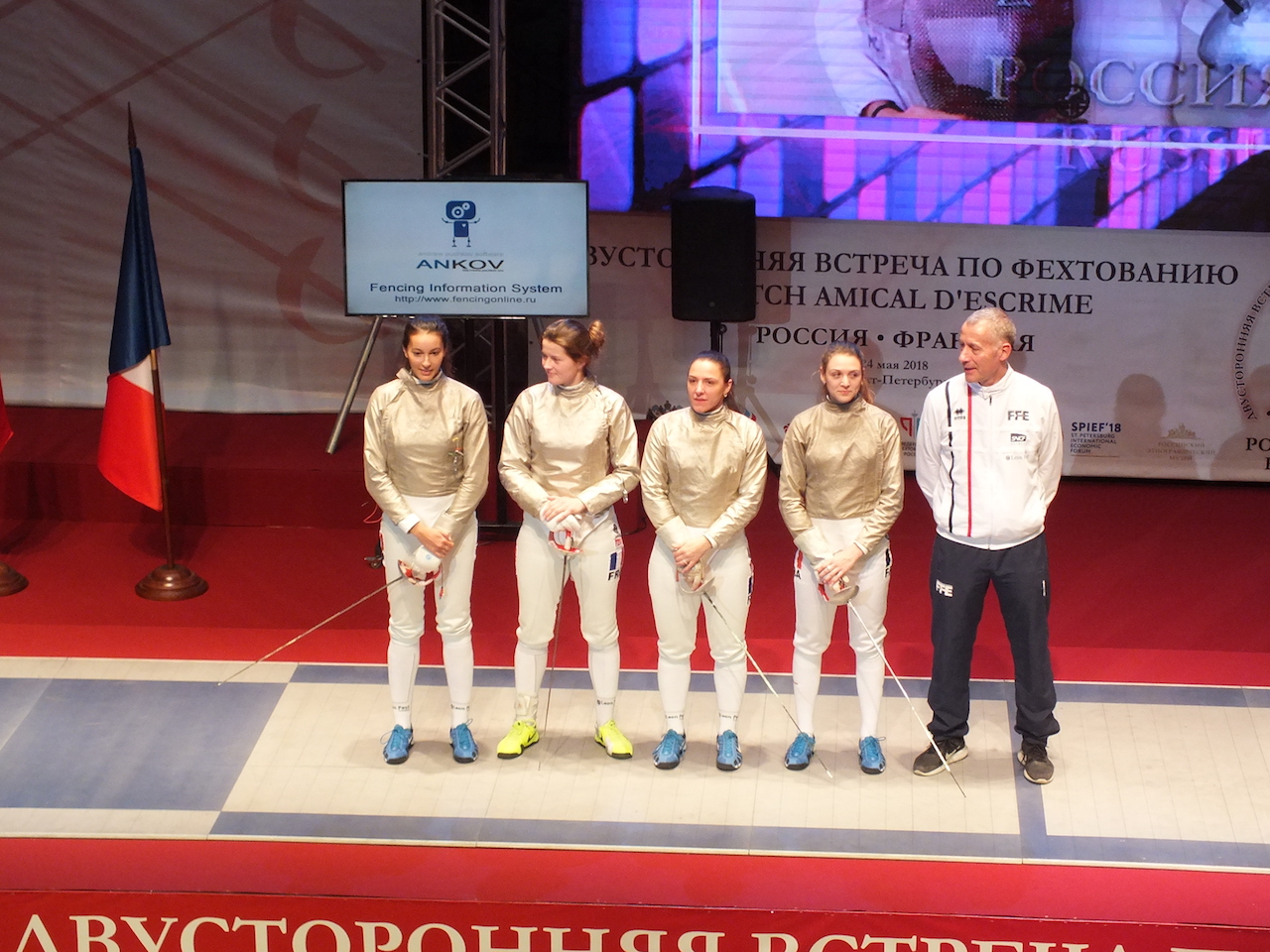 \