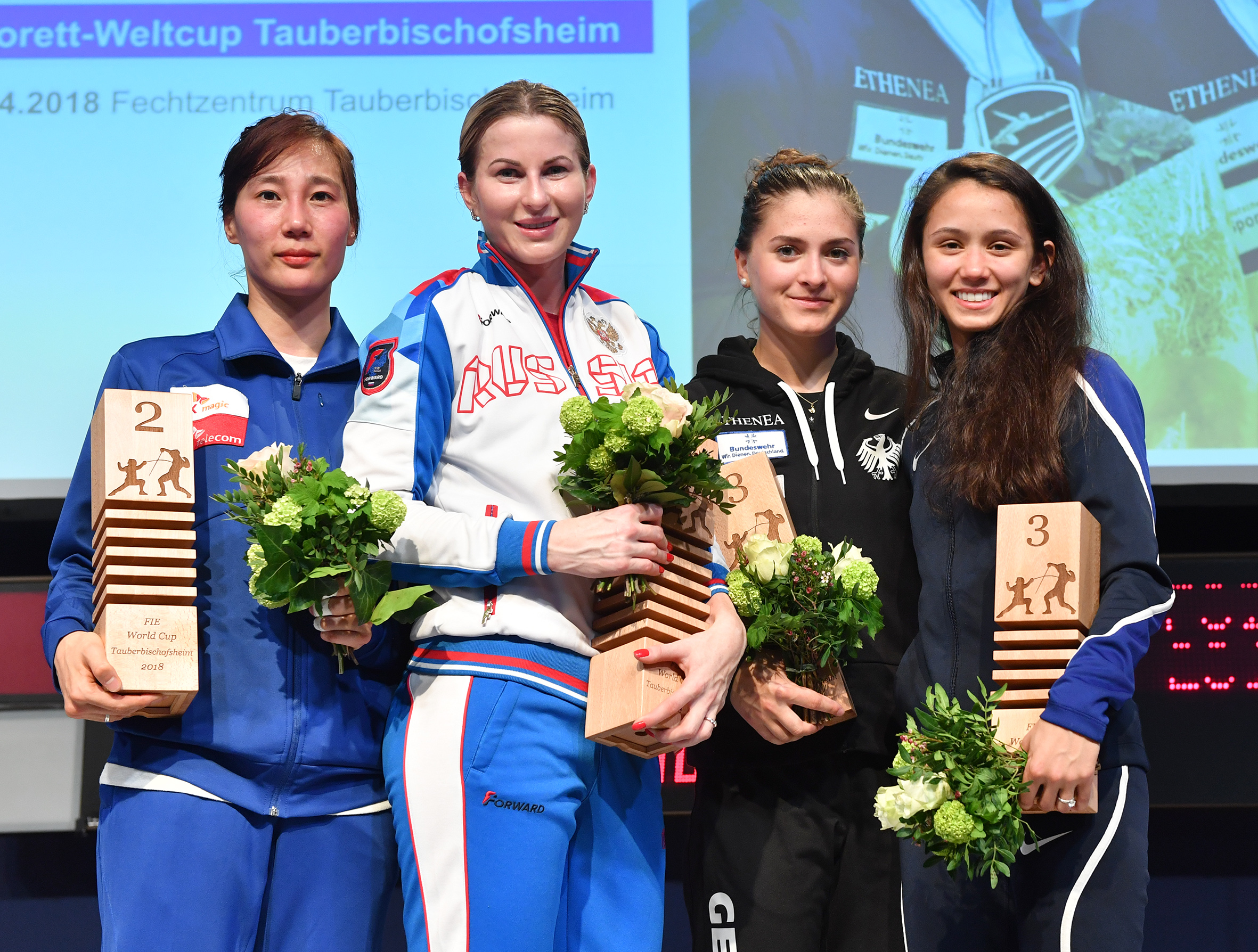 TAUBERBISCHOFSHEIM, Germany, April 27-29, 2018—Russian fencers took two gold medals this weekend in Tauberbischofsheim, Germany, at the Women's Foil World Cup. Russian Olympic gold medallist and two-time World Champion Inna Deriglazova won top honours in the individual event, and the Russian women's foil team achieved gold in the team event. Nearly 200 international women's foilists and 21 teams participated in the competition, which took place at the Tauberbischofsheim Fencing Club.
Deriglazova won the Reinhold-Wurth-Cup individual foil event by a single touch, defeating Korean Hee Sook Jeon in the final, 13-12. Jeon beat German Leonie Ebert in the semi-final to make the gold medal round, 15-12, while Deriglazova overcame third-ranked Lee Kiefer (USA), 15-10.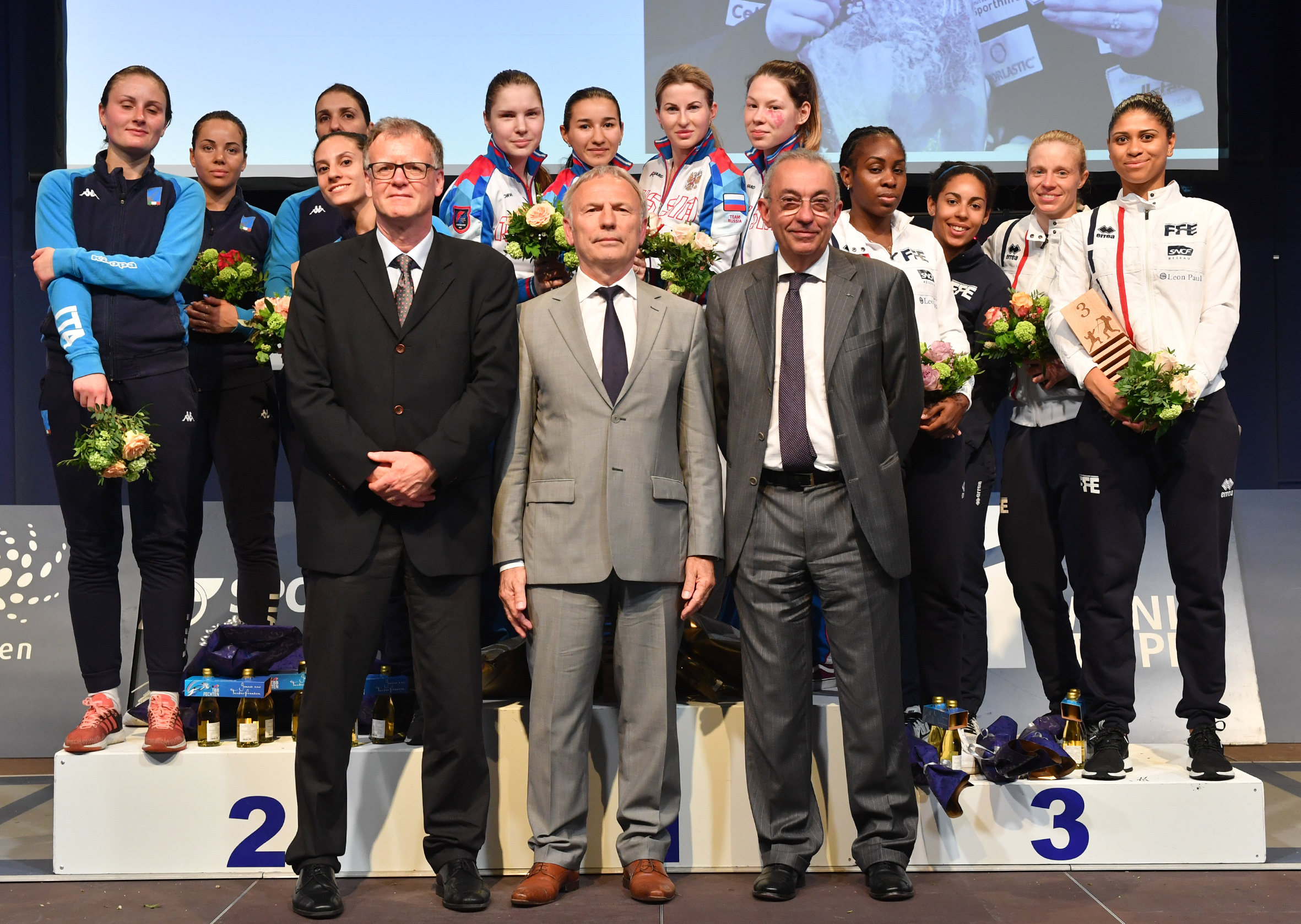 In the team event, Russia took on Italy in the final, winning with a score of 45-36. Italy had beaten France in the semi-final round, 45-34, while Russia scored a win over USA, 45-37. For the bronze medal, France edged-out USA, 45-36.
The top-eight overall individual women's foil ranking from the Tauberbischofsheim World Cup include Inna Deriglazova (RUS, gold), Hee Sook Jeon (KOR, silver), Leonie Ebert (GER, bronze), Lee Kiefer (USA, bronze), Ysaora Thibus (FRA), Svetlana Tripapina (RUS), Chiara Cini (ITA), and Elisa Vardaro (ITA).
The top-eight women's foil team rankings place Russia (gold) first, followed by Italy (silver), France (bronze), USA, Poland, Japan, Germany, and Hungary.
Full results for the individual competition can be found here, and results for the team event are here.