RICHMOND, B.C., Canada, Feb. 16-18, 2018—Ukrainian fencer Bogdan Nikishin took gold this weekend in Richmond, Canada at the Peter Bakonyi Men's Epee World Cup. The French men's epee team won the team event, with both taking place at the Richmond Olympic Oval. The World Cup drew more than 185 international men's epeeists, as well as 24 international teams.
Nikishin, 37, is ranked second in the world and has two individual grand prix and now four world cup wins to his name. He defeated France's Daniel Jerent in the final, 15-13, and prior to that took-out Jerent's teammate, Yannick Borel, in the semi-final, 15-11. Jerent beat Czech fencer Pavel Pitra, 15-9, in the same round.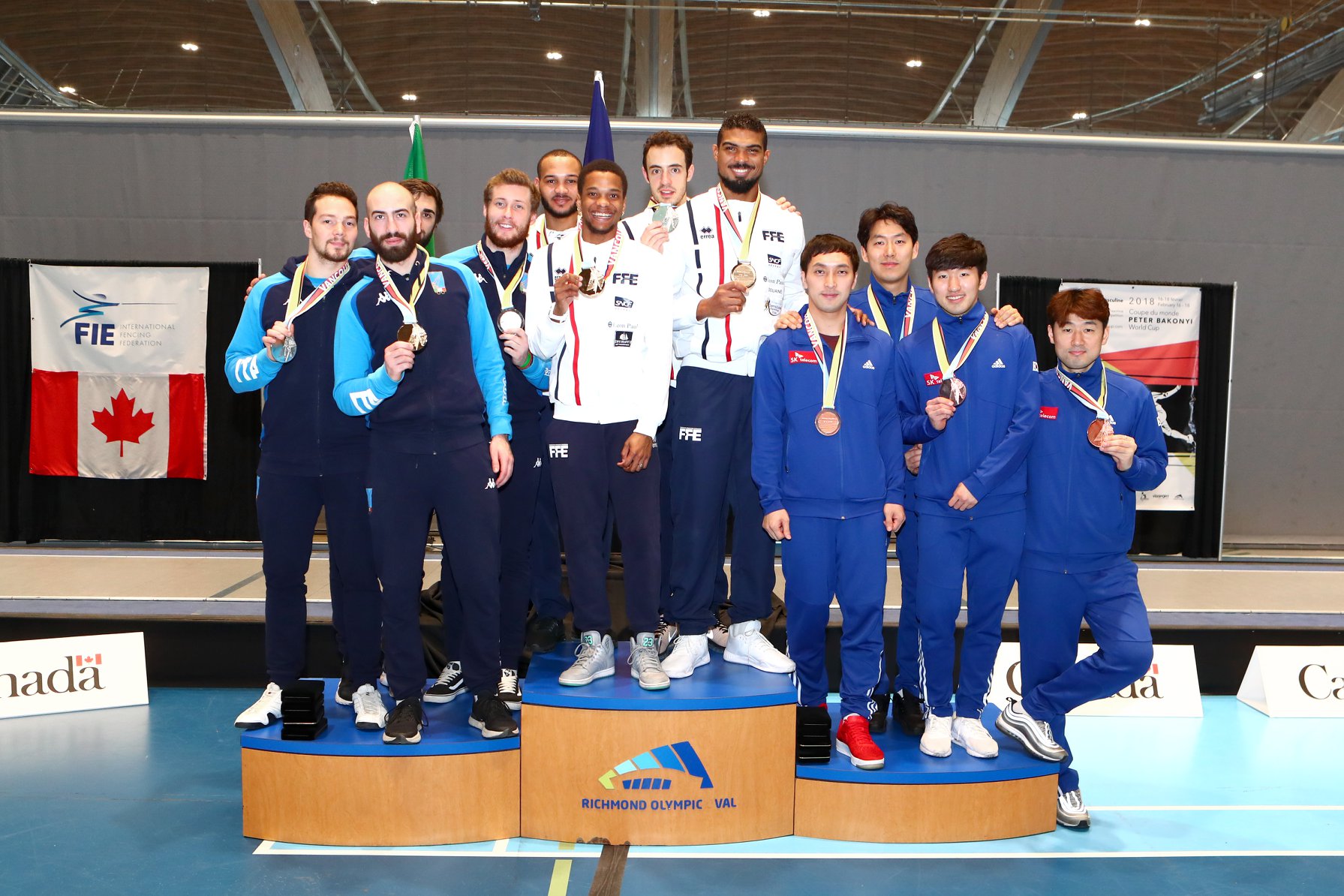 In the men's team event, France overcame Italy in the final round, 45-41. Italy beat Korea in the semi-final, 45-33, while France defeated Hungary, 45-32. Korea took home the bronze medal against Hungary, 45-32.
The top-eight overall individual men's epee ranking from the Peter Bakonyi Men's Epee World Cup include Bogdan Nikishin (UKR, gold), Daniel Jerent (FRA, silver), Yannick Borel (FRA, bronze), Pavel Pitra (CZE, bronze), Jakub Jurka (CZE), Gabriele Cimini (ITA), Ronan Gustin (FRA), and Yulen Pereira (ESP).
The top-eight men's epee team rankings place France (gold) first, followed by Italy (silver), Korea (bronze), Hungary, Ukraine, Germany, USA, and Russia.
Full results for the individual competition can be found here, and results for the team event are here.