BONN, Germany – Four-time world champion and home-country favourite Peter Joppich took gold this weekend at the Löwe von Bonn Men's Foil World Cup in Bonn, Germany, which took place February 10-12. France also earned first place in the team men's foil event. Held at the Bonn Hardtberghalle sporting arena, and with more than 200 fencers competing and 22 teams from across the globe, the World Cup attracted an impressive group of top-level men's foil fencers eager to build their world ranking.
Joppich, always a spectacular fencer to watch on the piste, finished the gold-medal round 15-11 against France's Enzo Lefort, himself a World Championship bronze medallist. Joppich beat USA fencer and former world champion Miles Chamley-Watson in the round of eight to make the semi-finals against the American's teammate. The German champion then overcame USA's Race Imboden easily in the semi-final, 15-5, while Lefort barely edged-out Russia's Timur Safin, 15-14. Safin is currently ranked second in the world.
The top-eight overall individual ranking from Bonn places Peter Joppich first (GER, gold), followed by Enzo Lefort (FRA, silver), Race Imboden (USA, bronze), Timur Safin (RUS, bronze), Miles Chamley-Watson (USA), Alexey Cheremisinov (RUS), Jun Heo (KOR), and Alex Tofalides (CYP).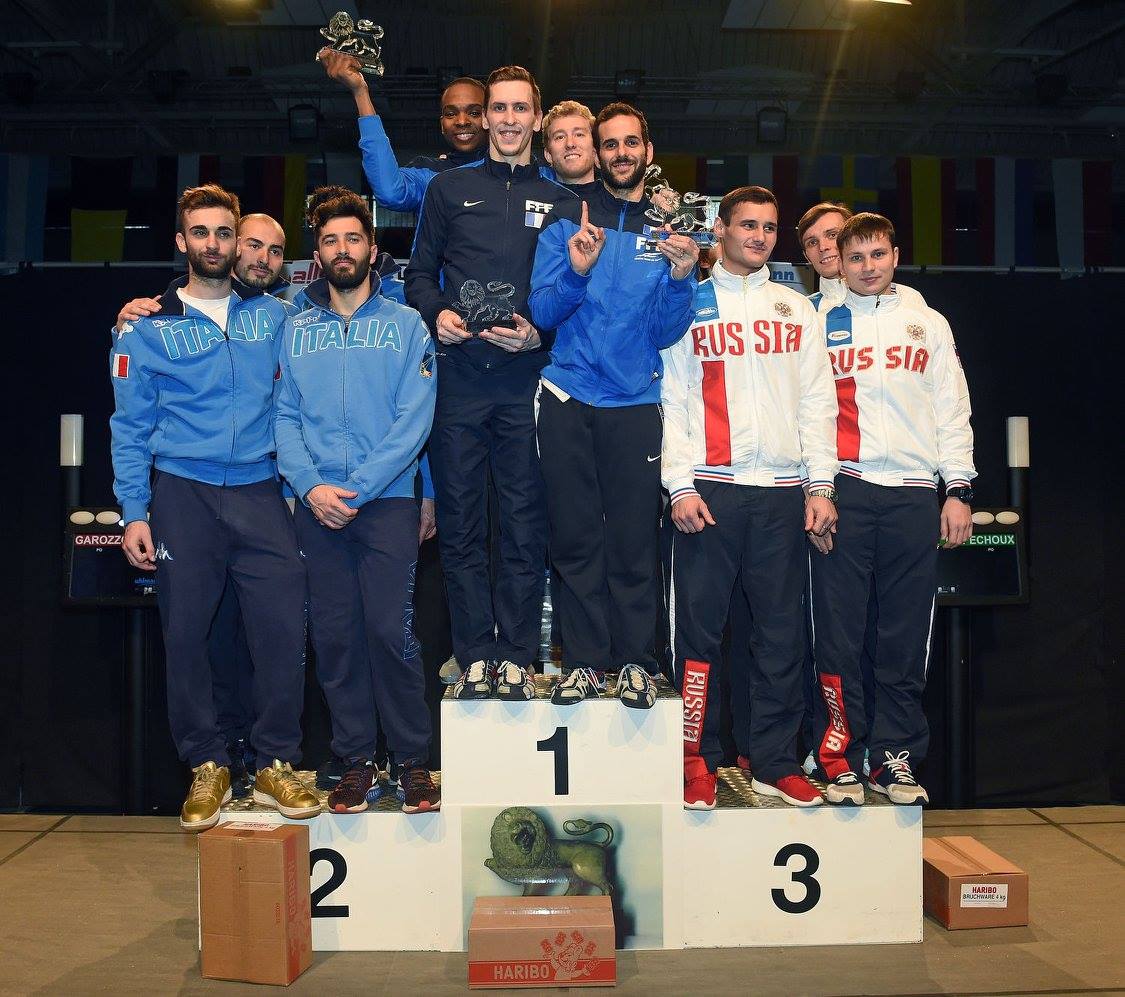 In the men's team foil event, France defeated Italy with a strong finish of 45-34. The Italians took a default win against USA in the semi-final 40-20, due to the Americans having to take a medical withdrawal. Meanwhile, Russia lost to France 45-38.
Overall team rankings for the men's foil event place France first (gold), followed by Italy (silver), Russia (bronze), USA, Korea, China, Germany, and Brazil.
Full results for the individual competition can be found here, and results for the team event are here. More details may also be found on the Bonn Olympic Fencing Club site at ofc-bonn.de.