GDANSK, Poland – In the best win of her career, Russia's Svetlana Tripapina took a first-ever world cup gold medal at the Artus Court Women's Foil World Cup in Gdansk, Poland, held February 3-5. Taking place at the Gdansk School of Foil, nearly 200 women and 19 teams competed. Italy took the gold in the women's team event.
In a stunning final defeat, Tripapina beat France's Pauline Ranvier, 15-5, after beating second-ranked and Olympic bronze medallist Lee Kiefer (USA) 15-13 in the semi-final. Ranvier met her teammate, Astrid Guyart, in the second semi-final, in another strong bout finishing 15-7. Olympic gold medallist Inna Deriglazova lost to Ranvier in the table of 16 by a single touch, 15-14, to propel the French foilist enthusiastically forward.
Overall individual rankings place Svetlana Tripapina in first place (RUS, gold), followed by Pauline Ranvier (FRA, silver), Astrid Guyart (FRA, bronze), Lee Kiefer (USA, bronze), Martina Batini (ITA), Adelina Zagidullina (RUS), Valentina Cipriani (ITA), and Camilla Mancini (ITA).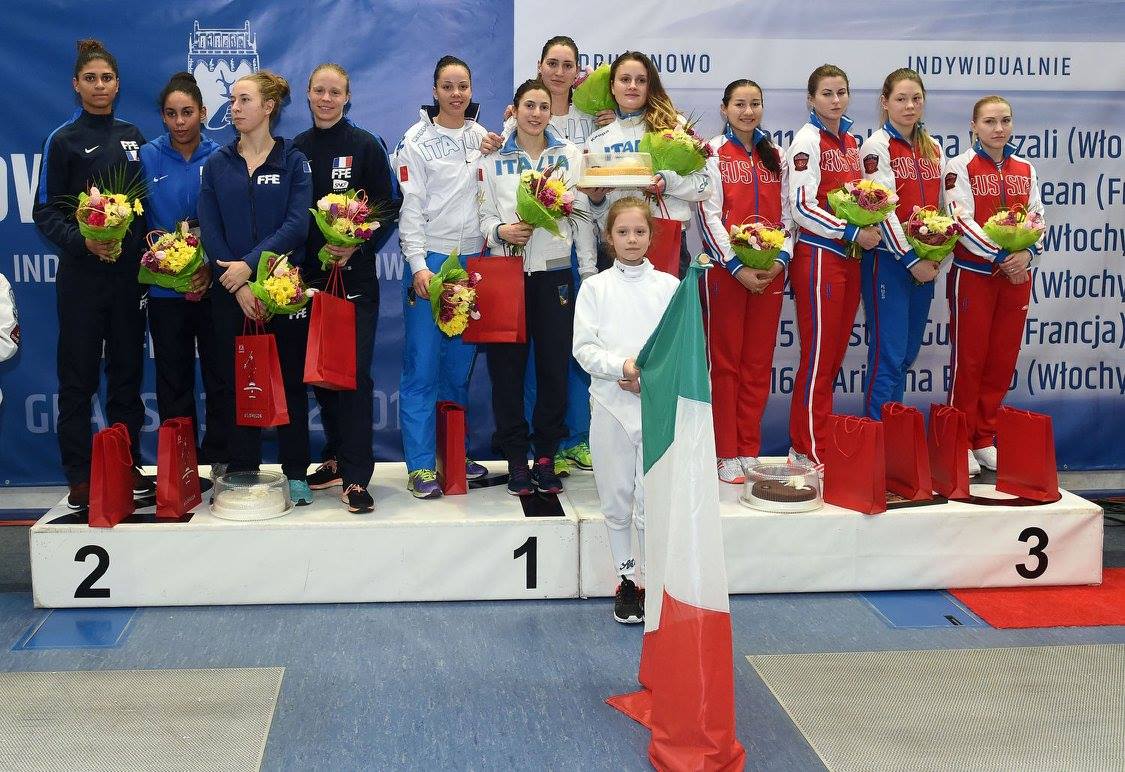 In the team event, old rivals France lost to Italy in the final with a very close result, 45-44. France met Russia in the semi-final, winning 45-33, while the USA missed the finals by only two points against Italy with a final score of 45-43. In the bronze match, Russia prevailed over USA 45-35 to make the medal stand.
Overall team rankings place Italy in first place, followed by France (silver), Russia (bronze), USA, Korea, Hungary, Poland, and Germany.
Full results for the individual competition can be found here, and results for the team event are here.