US fencer Alex Massialas should be getting used to making history following his exploits at the Olympic Games Rio 2016. By winning silver in the foil, he became the first american men's fencer to win an individual medal since 1984, while his bronze medal in the team foil was the USA's first in that event since 1932.
His success also saw him become the first Youth Olympic Games (YOG) athlete from the USA to win a medal at the Olympic Games. But for the 22-year-old, there was a certain sense of déjà vu about his achievements in Rio, having also won individual silver and team bronze at the YOG Singapore 2010.
"It was really weird – the other night, I was thinking about my two medals here and I realised I'd done exactly the same thing in Singapore," he says. "Silver in individual and bronze in team – literally exactly the same!" Massialas has fond memories of his time at the YOG six years ago and believes his experiences helped him develop into a two-time Olympic medallist.
"Singapore was great because it got me accustomed to what the Olympic Games feel like and what the spirit of the event is," he explains. "The competition aspect was very similar to our Cadet World Championships, but the social side of things – being in an Athletes' Village for the first time, meeting people from different countries and sports – was an amazing experience and it got me ready for where I am now.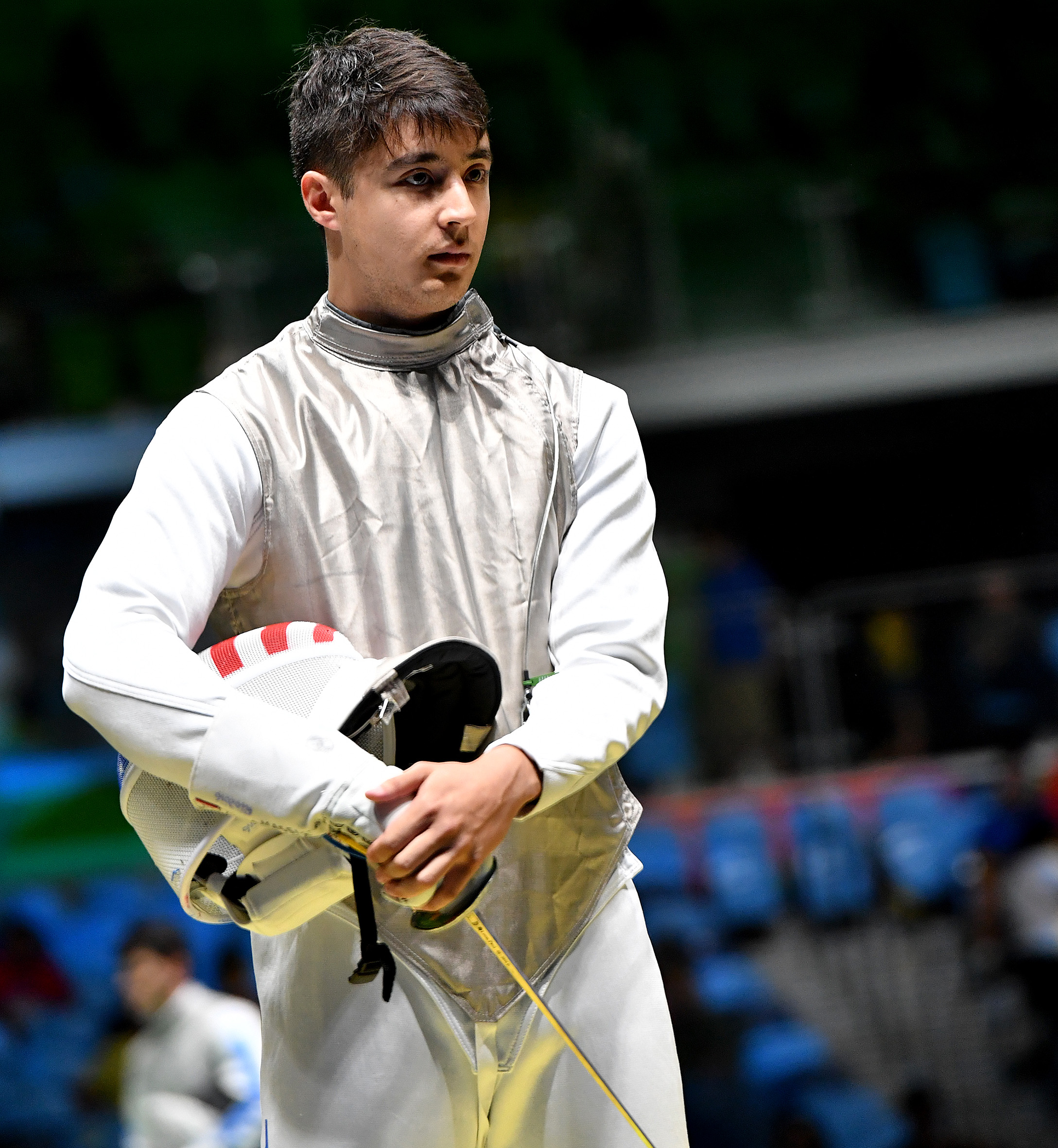 "Being here in Rio, I feel confident in my surroundings – I'm happy to walk around and talk to other athletes; I don't feel as apprehensive or weird as I might have done."

While history may have repeated itself on the Olympic podium for Massialas, the young fencer is happy to be leaving Rio with two medals to match those he won in Singapore.

"Not getting the gold stings a little bit – that's been my dream ever since I was a little kid – but going home with any kind of medal is an amazing feeling," he says. "I couldn't be prouder. A male fencer hasn't done that for the US for a long time. I don't think the magnitude of it all has sunk in yet, but just to be able to say that I'm coming home with two medals – and making all my friends and family proud – is an amazing feeling and it's good to know that the hard work between 2010 and now has paid off."

One family member who is sure to be interested in Massialas's two Olympic medals is his younger sister, Sabrina, who is also a world-class fencer. Two years ago, the 19-year-old was following in her brother's footsteps by competing at the YOG Nanjing 2014, where she managed to go one better than her sibling by winning gold.

"She doesn't let me forget that," jokes Massialas. "She always says it's the one competition where she was able to do better than her brother!"
Massialas now hopes that Sabrina will follow him onto the Olympic stage, having narrowly missed out on a place on the US team in Rio.

"She has an amazing fencing career in her own right and I really hope I can be a kind of inspiration or motivating factor for her going forward," he says.

But while Massialas is keen to see his sister emulate his success at the Olympic Games, he jokes that he doesn't want history to repeat itself quite so closely again.

"If she comes back with a gold medal from the next Olympic Games, I'll be very jealous. Hopefully we'll have matching gold medals!"

See more here / IOC