RIO DE JANEIRO (August 6) – Hundreds of visitors to the Carioca Arena 3 were able to try fencing for the first time on Saturday thanks to the International Fencing Federation's Sport Initiation programme.
Long queues quickly formed outside the Olympic fencing venue on the first day of competition as the public waited eagerly for the chance pick up imitation swords and fence against their friends.
For 44-year-old Julius from Sao Paulo, it was an education.
"I'm trying fencing to get to know how it's played, about the rules, and to know how the athletes feel when they are playing," he said.
The Sport Initiation programme is part of the FIE's Rio Loves Fencing campaign, a concerted drive to boost the popularity of the sport in Brazil.
"This is pretty fun," said one participant named Sterling. "I'm always intrigued by the way the lights come on when they hit the other person, and getting to actually try it is really cool," he added.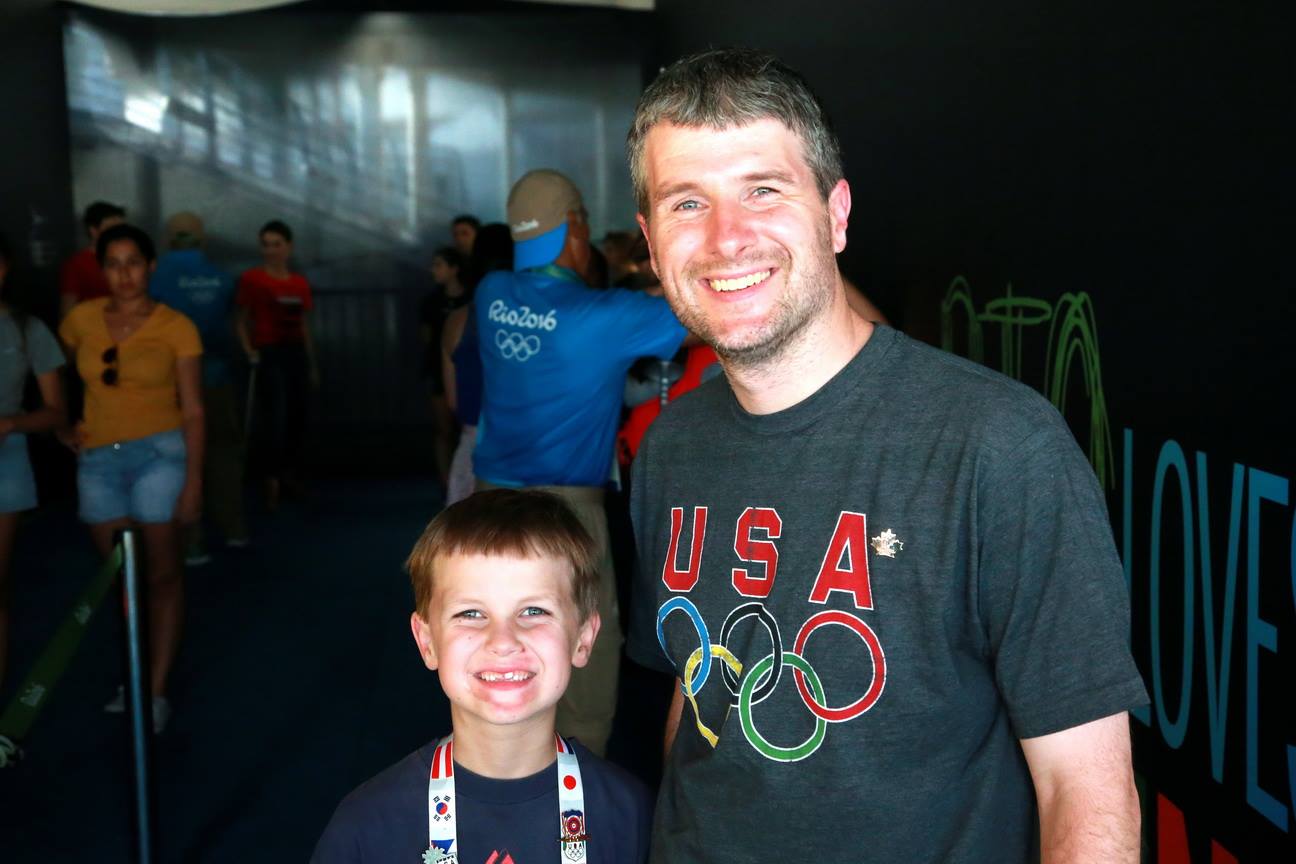 Sterling's son Quincy piped up: "I figured out you have to poke them really hard!"
Sport Initiation follows a two-month Fencing School program that visited more than two dozen educational institutions and community centres around Rio, teaching the basics of the sport to more than 3,000 children aged 5-15.
Sport Initiation is available to Olympic ticket holders for the duration of the fencing competition, which runs August 6-14.