RIO DE JANEIRO (August 4) - Men's team foil fencer Race Imboden taught the press how to parry and riposte at the warm-up area of the Carioca Arena 3 on Wednesday.
Approximately 30 international journalists attended the 'Have a Go' session organised by the International Fencing Federation (FIE), and 10 of them got the chance to fence against the two-time Olympian. While the world No.7 Imboden is a foil fencer, he showed how to fence with an epee.
"I haven't practised epee, I fence foil regularly," said Imboden, "so I fenced epee today because it's the easiest for everyone to understand."
It was Imboden's first time teaching the media, and for most attendees and it was their first time trying fencing.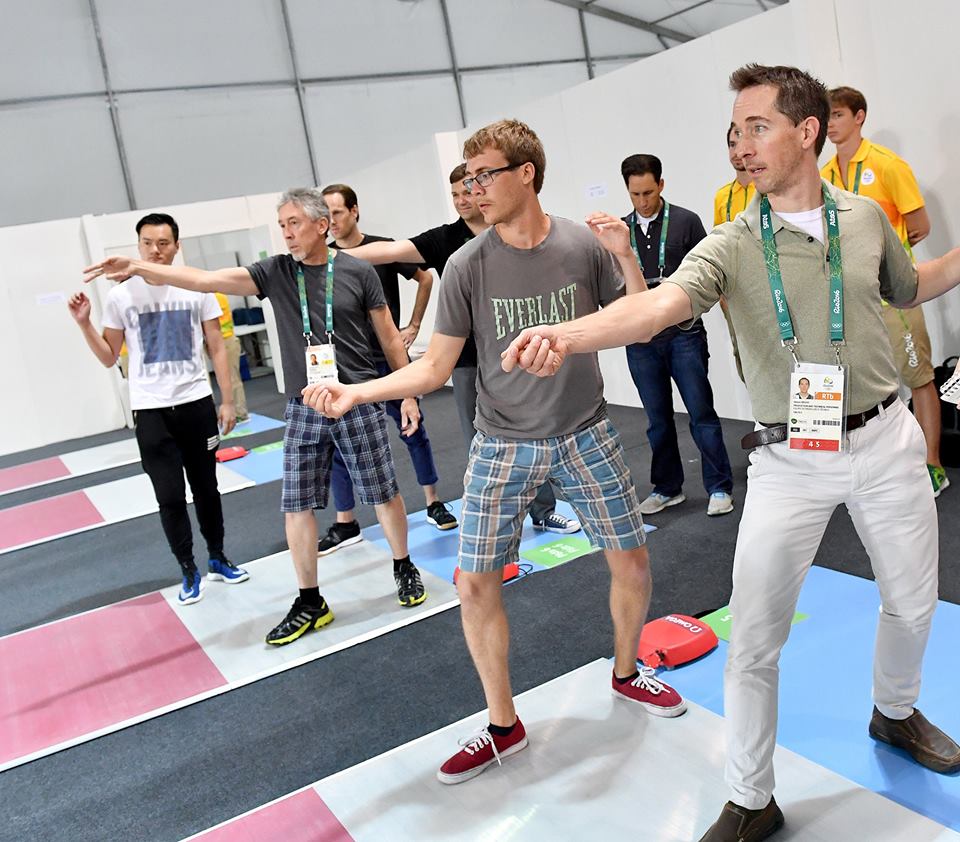 "It felt strange for the first time because I've never done it," said Kai Muller from the Swiss newspaper 20 Minutes. "It's a really cool feeling fighting against such a fencer. I mean of course he took it easy, but you see what it's all about and it's just unbelievable the skills that they have."
But a few have tried fencing in the past. "There was one guy who had experience before and he came out and hit me right away and I was like 'whoa, what´s this guy doing?'" Imboden said.
David Wharton, Imboden's most experienced opponent and Los Angeles Times correspondent, said "I'm a foilist, but he really knows what he's doing and everything and I don't know what I'm doing in anything. I mean he got me on the toe three times, that guy is so good. Everyone back home at my son's fencing club is going to be terrible jealous that I got to get on a strip with him."
Brad Haynes, Reuters' Sao Paulo correspondent and fencing writer for Rio, noted: "Race was a great sport. He was very patient with us, and it was nice to see we made a sweat a little bit!"
The exertion came as a surprise to many reporters.
"I think I now understand why everyone comes off the piste panting," Haynes said. "You don't see a lot of running around, but it is truly exhausting – even just a couple of minutes of it."
Imboden will compete in the men's team foil on August 12 with Team USA teammates Miles Chamley-Watson, Alexander Massialas, and Gerek Meinhardt.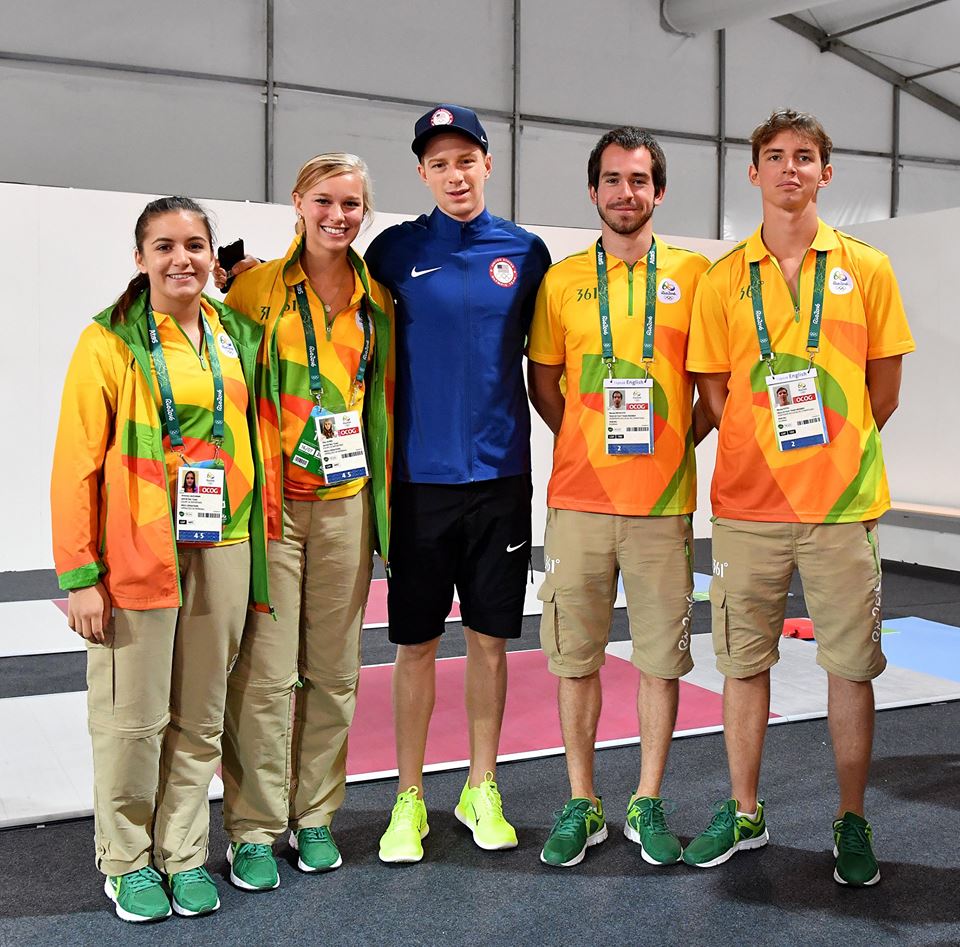 #Fencing #Rio2016