Toruń, Poland (June 20) – Russians Sofya Velikaya and Timur Safin clinched gold on the first day of the European Fencing Championships in Toruń, Poland, on Monday.
Velikaya, the world No. 1, beat Hungary's Anna Marton 15-7 in the final of the women's sabre to round off a fantastic season on a high. The bronze medals went to Olga Kharlan of Ukraine and Charlotte Lembach of France.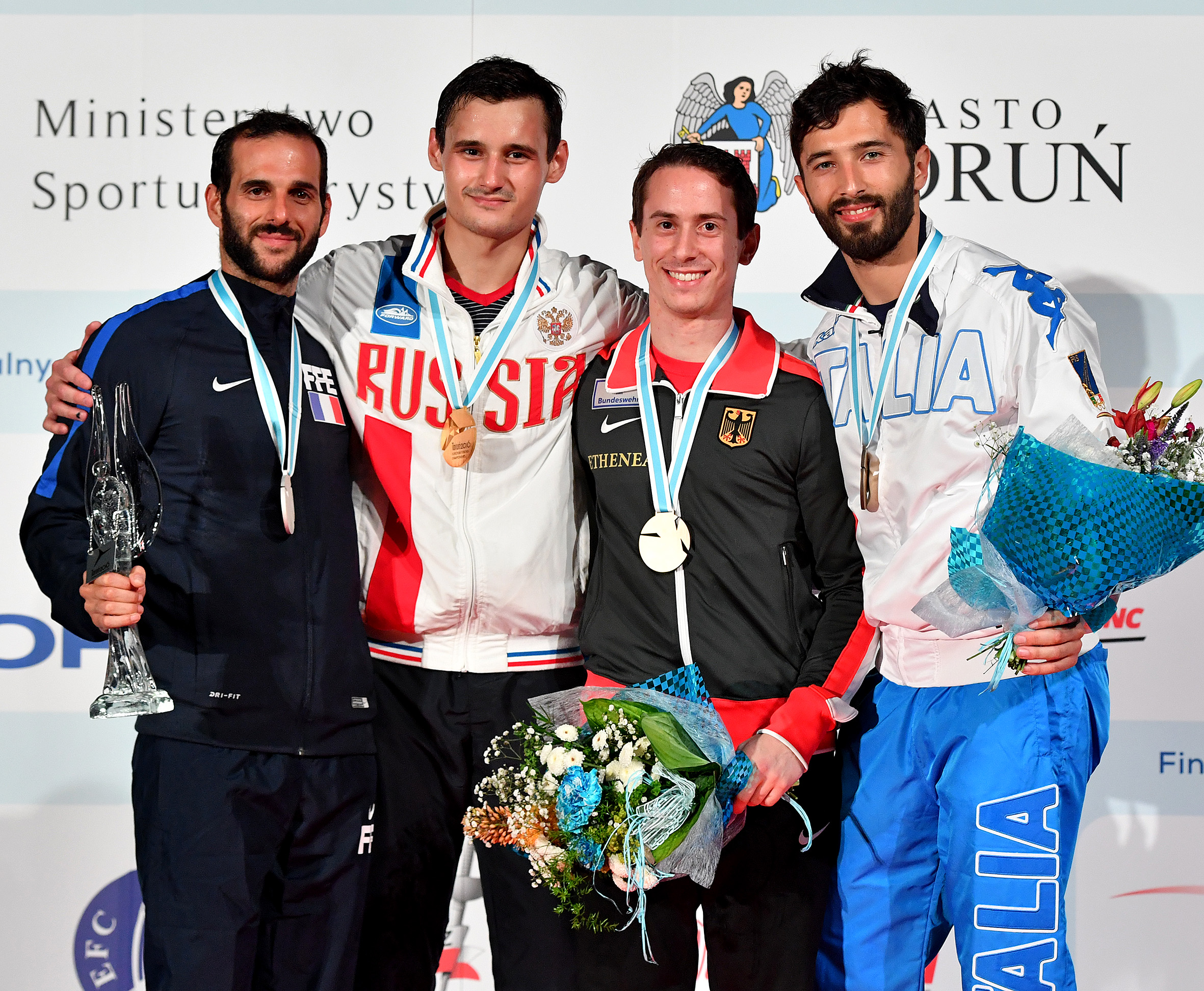 In the men's foil, world No. 28 Safin beat Erwann Le Pechoux of France, one place ahead of the Russian in the rankings ahead of the event, by a score of 15-9. Andre Sanita of Germany and Giorgio Avola of Italy claimed the bronze medals.
Tuesday sees medals won in the women's foil and men's epee.
The European Championships run through June 25 and, along with the Pan American Championships held concurrently in Panama this week, are the last major competition on the FIE calendar ahead of the Olympic Games in Rio de Janeiro.
All photos by Augusto Bizzi here.