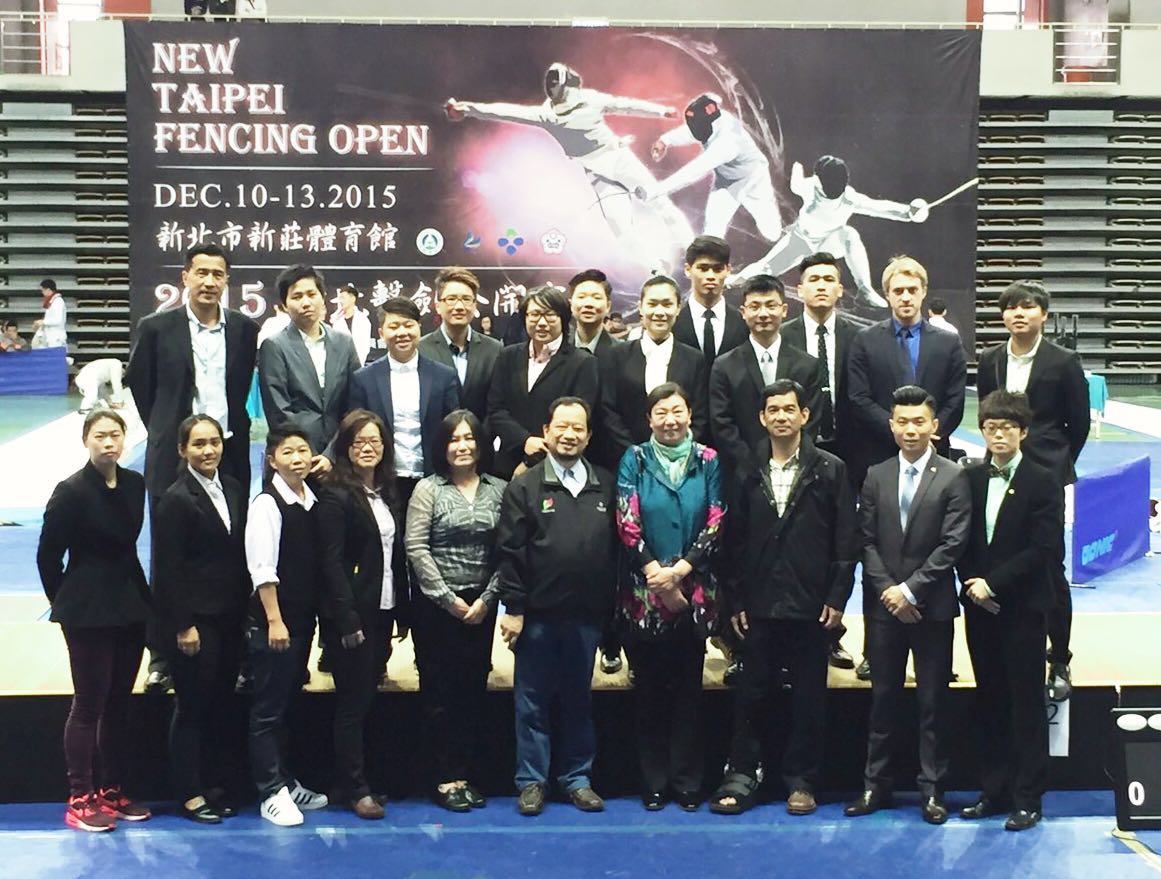 The New Taipei Fencing Open 2015 competition was held from 10-13 December 2015 at sports facilities in the city of Xin Pei which is near to Taipei.
It was the 21st occasion this international tournament has taken place. Around 10 different countries and 480 athletes overall took part in the competition. The installation of the pistes and equipment were compliant with FIE regulations.
This high level of organisation was also reflected in the event's use of a video-refereeing system. The Chinese Taipei Fencing Association Vice-President, Yu De Tsai, and General Secretary, Monica Ho, followed the competitions in their entirety. The referees, technical department members and volunteers worked efficiently and with tremendous team spirit. Transport and accommodation was well prepared and organised to the general satisfaction of participants.
Fencing has seen a sharp rise in popularity in Taiwan in the past twenty years. The Chinese Taipei Fencing Association has made huge efforts to promote our sport, such as inviting international trainers to teach in Taiwan. In 2012, a Taiwanese fencer qualified for the Olympic Games in London. Certain young athletes have picked up medals in the Asian Championships, as well as in various international tournaments. This is proof of the quality and development of the federation and its members.
At present, the Chinese Taipei Fencing Association has trained some international referees to work at international competitions, the junior and cadet World Championships, the World Cups and the Grand Prix. This has enabled them to follow the various developments (technical, regulatory, tactical, etc.) in our discipline and transfer their acquired knowledge to Taiwanese athletes and trainers, who can therefore keep up with these developments.
In 2017, the Chinese Taipei Fencing Association will organise the 'Universiades' and two FIE Satellite. It will continue to build on its competition management as much as possible, and will no doubt become a specialist in the organisation of international competitions.
AO Jie
Deputy Sport Director