The 2015 Absolute Fencing Sabre Boston Grand Prix, held at historic Harvard University, took place this weekend with more than 300 men's and women's fencers. In this pre-Olympic qualification season, there was spirited competition with more than a few upsets and victories.
In women's sabre, the biggest surprises of the day took place. World leaders Mariel Zagunis (USA) and Olga Kharlan (UKR) were both eliminated early in the elimination rounds, followed by Dyachenko (RUS) and Vecchi (ITA), making way for some lesser-ranked sabrists to make the medal rounds. In the end, Russia's Kovaleva and Velikaya made the semi-finals along with Azerbaijan's Mikina and China's Shen. The finals featured a strong showing by Mikina against Shen, and the gold ultimately was taken by Shen for China.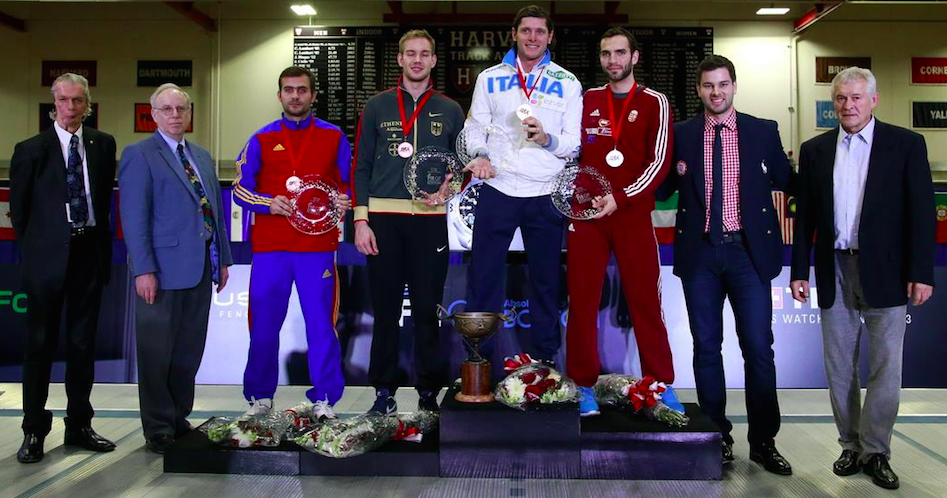 In men's sabre, there were fewer surprises, with strong showings from many fencers who have been competing for a decade or more. Hungary did very well overall, with strong showings from well-known competitors Desci as well as Szilagyi (who made the finals), as well as from Russia, Italy, and Germany. The semi-finals featured very powerful bouts between the only lesser-known fencer, Germany's Wagner, and Hungary's powerhouse fencer, Szilagyi. In the other semi-final, Italy's Olympic champion (Athens 2004) Montano battled Romania's top sabrist, Dolniceanu. The gold medal match was between Montano and Szilagyi, with Montano taking the gold and looking extremely strong as one of fencing's most prominent and entertaining characters.
The event was well-attended by Bostonians as well as those from the fencing community, and the event took place smoothly as a successful and well-organized FIE grand prix.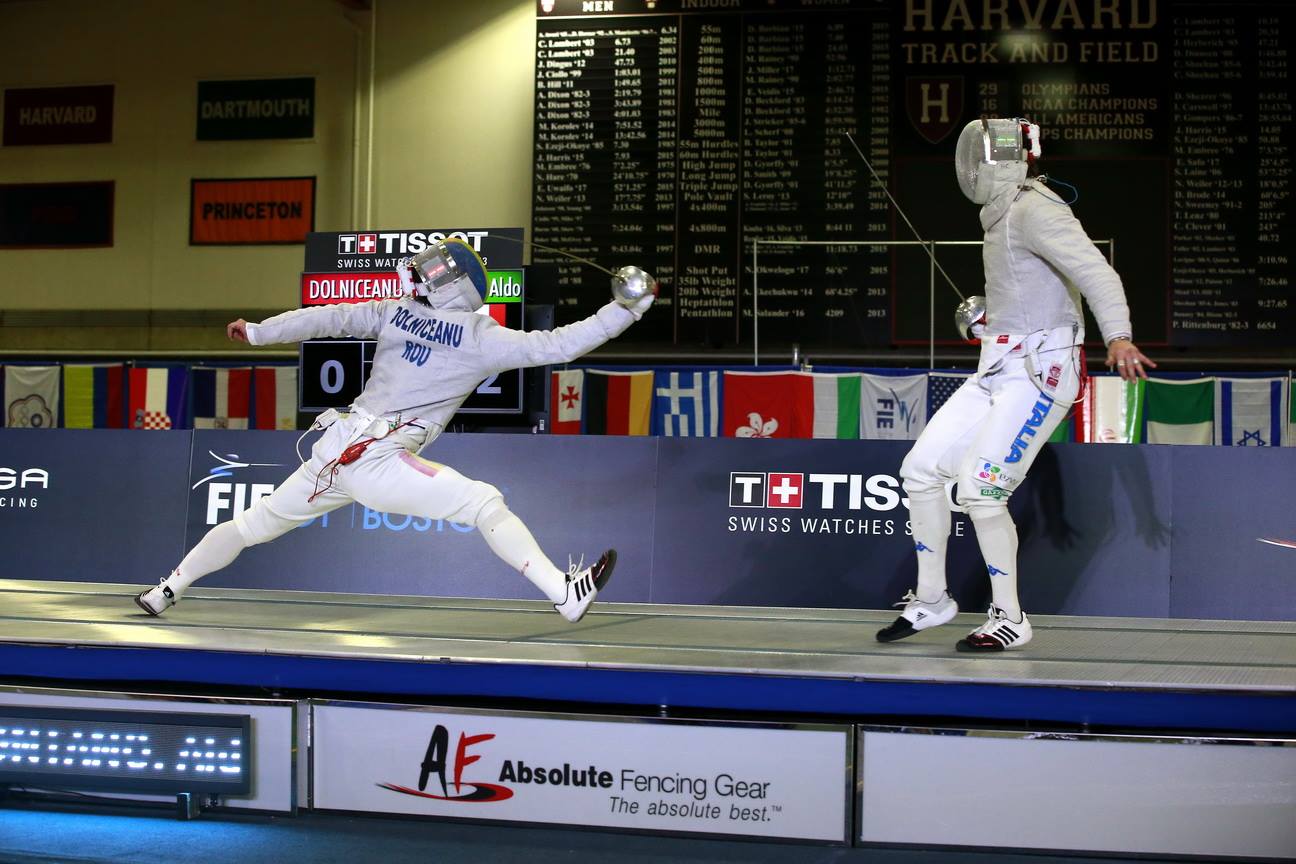 photos: Serge Timacheff