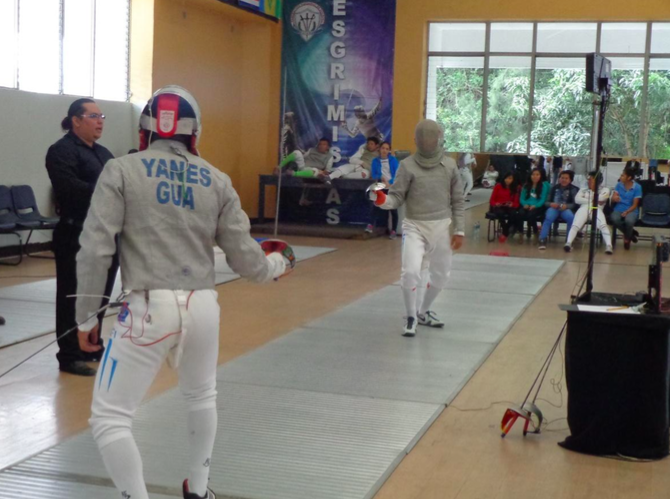 National Championship, Senior Category:
On Saturday, October 3, the first senior category National Fencing Championship was held at the National Fencing Federation facilities (12 Av. 25 Calle Gimnasio Nuevo No.2 Zona 5). The event began at 9:00 a.m. and featured the best fencers in Guatemala, who demonstrated their technical expertise and athletic prowess by obtaining the first places.
Prior to the event, Gerber Morales was honored for taking part in the Toronto 2015 Pan-American Games.
In addition to fencers in the +20 age group, who are in the senior category, juvenile fencers as well as cadet fencers preparing to take part in the Central American and Caribbean School Sport Games (Yucatán, México) this coming November, also participated in the event.