The Olympic Games mascot is a mixture of different Brazilian animals, blessed with their many qualities: the agility of the cats, the sway of the monkeys, the grace of the birds. With his keen sense of smell, he can sniff out exciting adventures. His incredible hearing allows him to find the most enthusiastic fans. He can imitate the voice of any animal.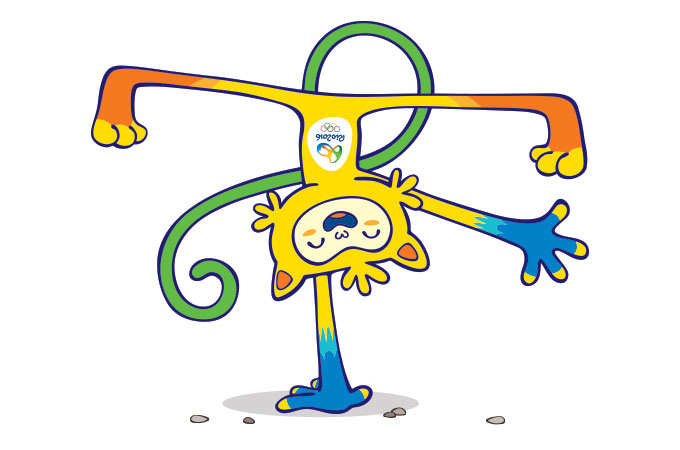 But his most amazing power is the ability to stretch his arms and legs as much as he likes. This means he can jump higher, run faster and be stronger than ever. But he only ever uses his powers for good. He would never use them to win a sporting competition. He knows that competingon equal terms is much cooler.
He plays all the Olympic sports and lives life to the full. He loves Brazil, with its mixture of colours, people, accents, climates and habits. His mission is to fill the world with happiness and celebrate friendship through sport.
He lives in a tree-house in the Tijuca Forest in Rio and his best friend is the Rio 2016 Paralympic Games mascot, who is also his neighbour in the forest.
The Paralympic Games mascot is a fusion of Brazil's incredibly diverse plant life. His hair is made of tropical foliage and he is transforming all the time – like plants that are always moving, growing towards the sun and overcoming obstacles.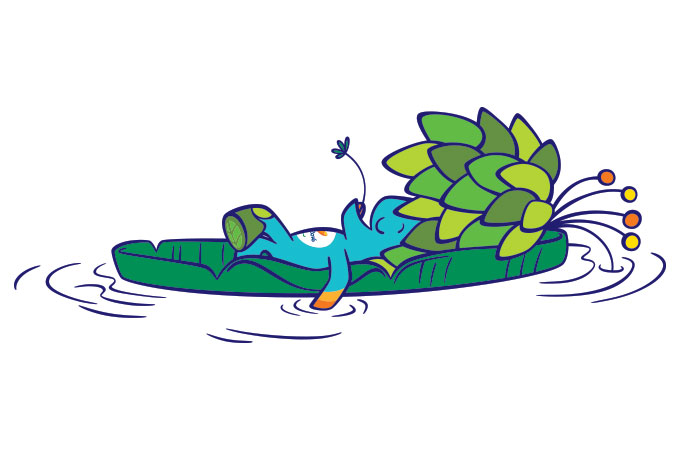 He sleeps on a water lily on a lake in Tijuca forest (below). He is hardly ever seen eating – some say he only needs photosynthesis. This gives him all the energy he needs, to practise all the Paralympic sports, go mountain climbing and skateboarding. He's always active. His other big passion is Brazilian music, especially samba and Bossa Nova.
He has a really cool power: he can solve problems by pulling anything out of his head of leaves. Anything at all – a ball, a bicycle, even an octopus to change many light-bulbs at the same time! But he will never, ever use his powers to do well in a competition.
The Paralympic Games mascot's mission is to inspire people to use creativity and determination to go beyond their limits. He knows no obstacles that cannot be overcome. He will show people that there's always a way to discover the best in themselves.
His best friend is the Rio 2016Olympic Games mascot. Together they will live a thousand adventures and win over Brazil and the world!