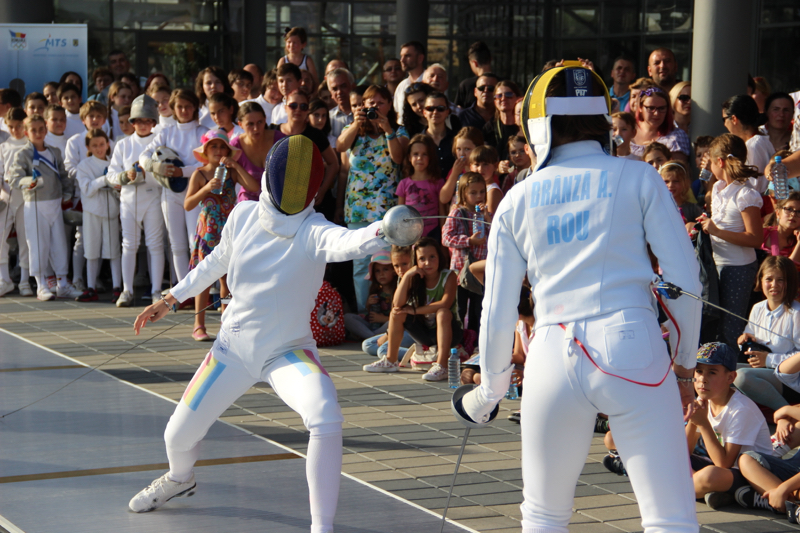 Over 400 fencers participated on September 17 at the biggest simultaneous activity for promoting fencing, organized by the Romanian Fencing Federation: FlashMob Romania 2015!
The Romanian Fencing Federation organized on Thursday, September 17, 2015 an ample simultaneous activity for promoting fencing and attracting children towards this sport discipline, in 11 cities in Romania.
Ana Maria Popescu (ex-Brânză), Tiberiu Dolniceanu, Simona Gherman, Mihai Covaliu and other current and former champions of Romanian fencing found themselves in Slobozia, Constanța, Iași, Târgu Mureș, Cluj Napoca, Satu Mare, Oradea, Timișoara, Craiova, Brașov și Râșnov, within the activity entitled "FlashMob România 2015". They made simultaneous demonstrations, photos, gave autographs and performed other animation to make this sport more popular. By their side were fencers and coaches from the fencing clubs of all 11 cities mentioned before.
The event was organized by the Romanian Fencing Federation with the support of the Ministry of Youth and Sport – through the County Directions for Youth and Sport and the City-halls of all eleven cities mentioned above, the local councils and, last but not least, the fencing clubs.
All in all the participation counted over 400 athletes watched by over 5,000 spectators.
"The main target of FlashMob Romania 2015 was to attract more public, children, to try to gather young people around this sport. We have got champions in all age categories, models to follow and we think that such projects would attract children to come to the fencing halls. I can assure you that we'll do such activities each year" said Mihai Covaliu, president of the Romanian Fencing Federation.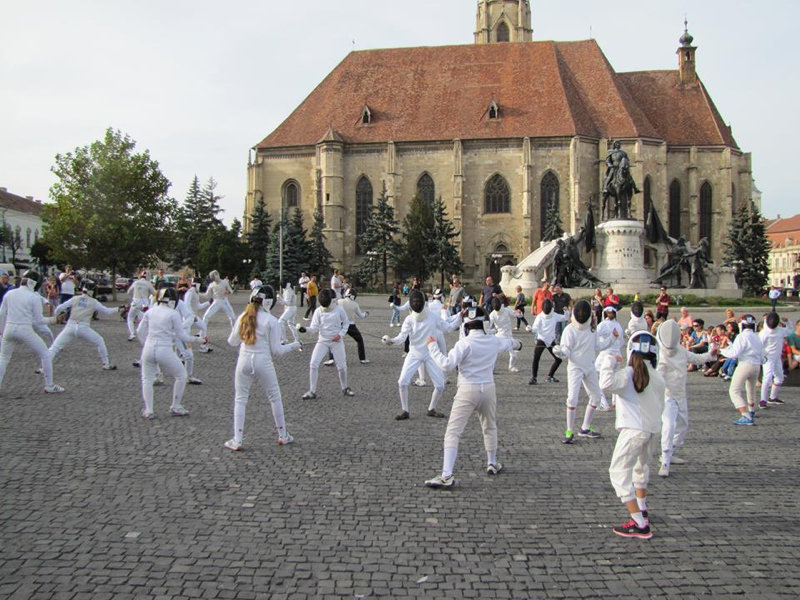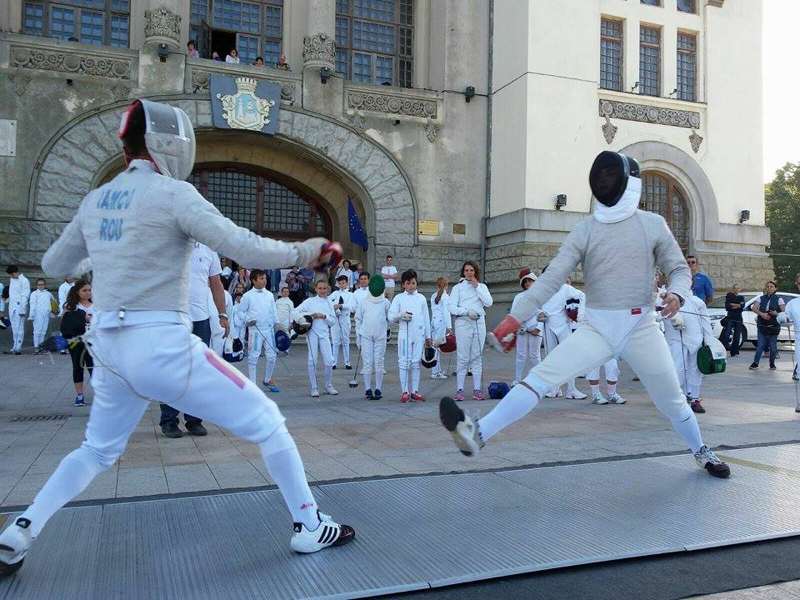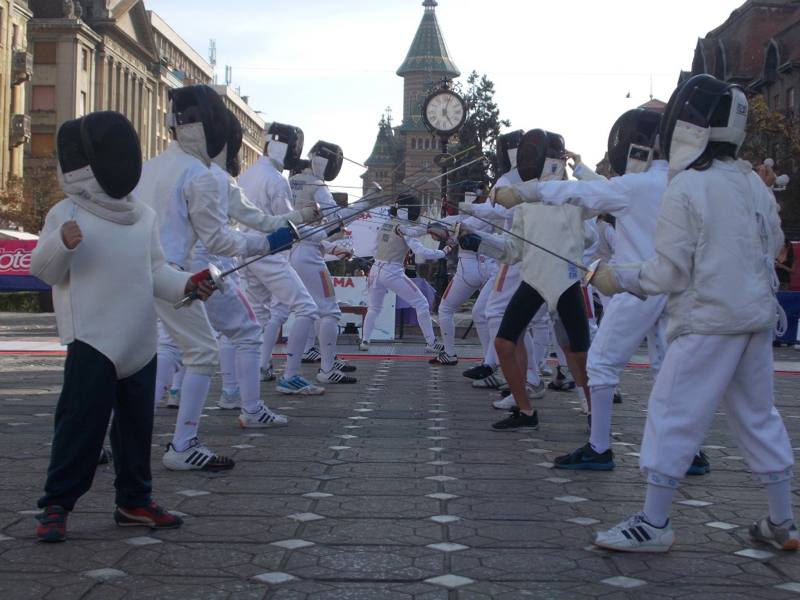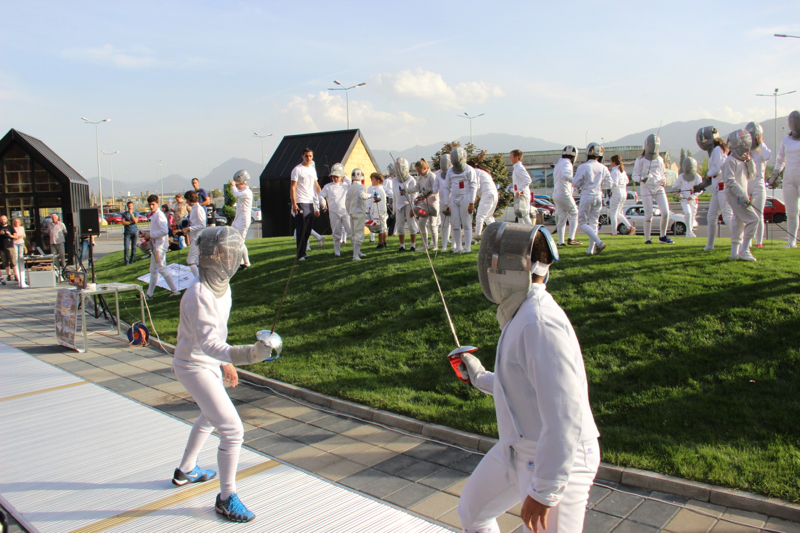 Daniel Remeș
daniel.remes@frscrima.ro