In August, a group of USA "Ivy-League" students from Brown, Harvard, Princeton, and Columbia universities spent a week in Wuxi, China – about two hours from Shanghai – competing and training with Chinese college fencers. Sponsored by Absolute Fencing Gear and the Absolute Development & Exchange Foundation, taking place at the Absolute International Fencing Training Center, the 2015 Absolute USA-China Elite College Fencing Invitational included men's and women's individual and mixed team competitions in all three weapons.
The opening ceremony for the event featured multiple local and regional Chinese officials and government sports representatives, Chinese Fencing Federation vice presidentXiao Aihua, USA Fencing president and FIE COMEX member Donald Anthony, FIE deputy sports director Ao Jie, as well as several Chinese Olympic and world champions: Li Na (women's epee gold at the London 2012 Olympic Games), Wang Lei (men's epee gold at the 2006 world championships in Torino), Jujie Luan (women's epee gold at the 1984 Los Angeles Olympic Games), and Miles Chamley-Watson (men's foil gold at the 2013 world championships in Budapest). The university fencers from both China and USA were able to spend time with the champions throughout the week, enriching the multicultural experience of competing with one another as well as exchanging ideas and training concepts with coaches from both countries.
This was the first major event held at the new training center, and Absolute's president, Gary Lu, opened the event and said "We are pleased to host the first of what promises to be many more training and competition events here in Wuxi. With a full range of facilities for athletics and fencing, whether it is a youth event for early fencers or a major international competition, we are ready, willing, and able to bring fencers from around the world together."
At the same time, there was also an international camp for teenagers taking place in the Absolute complex as the college invitational event. About 60 fencers, from 10 countries and regions spent as much as two weeks training together in Wuxi with high-level coaches from the USA, China, and Europe.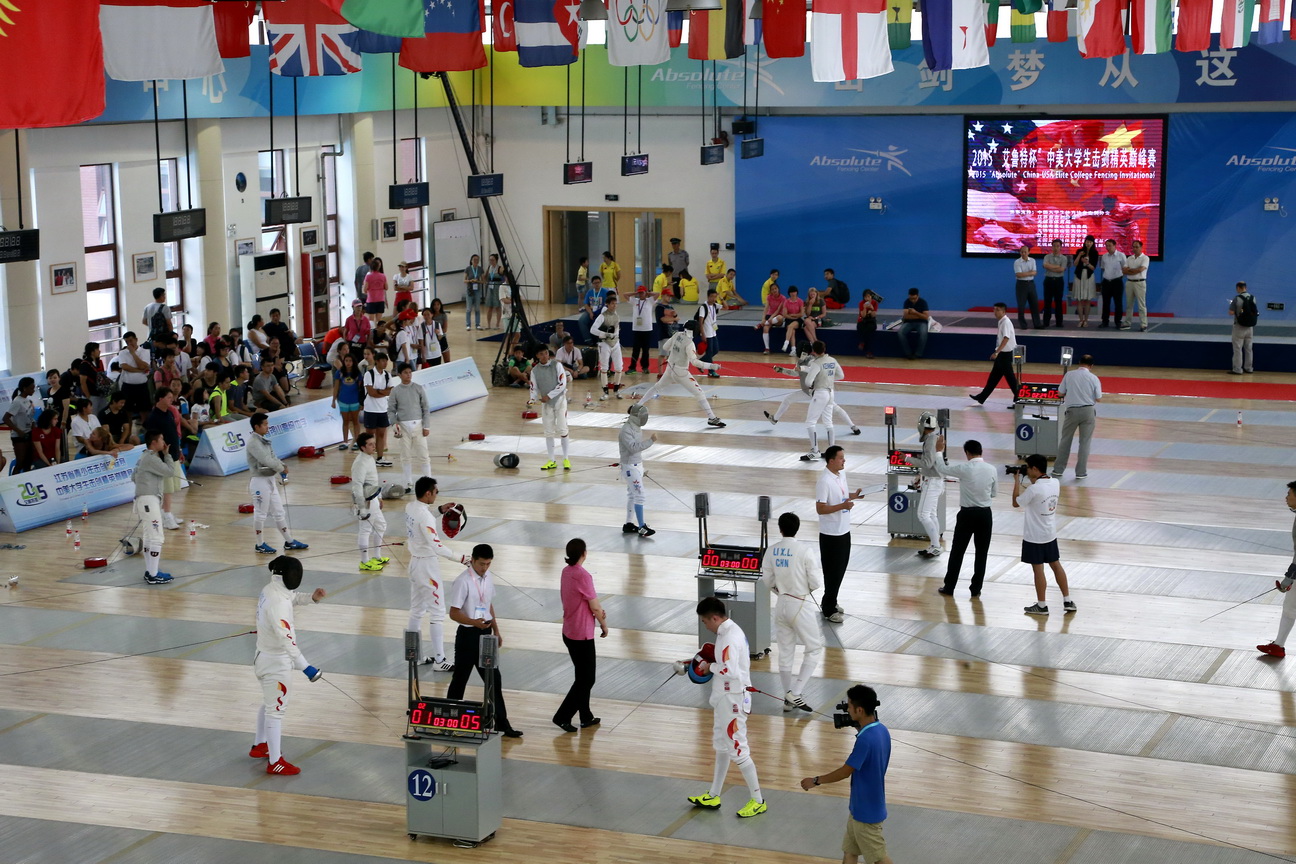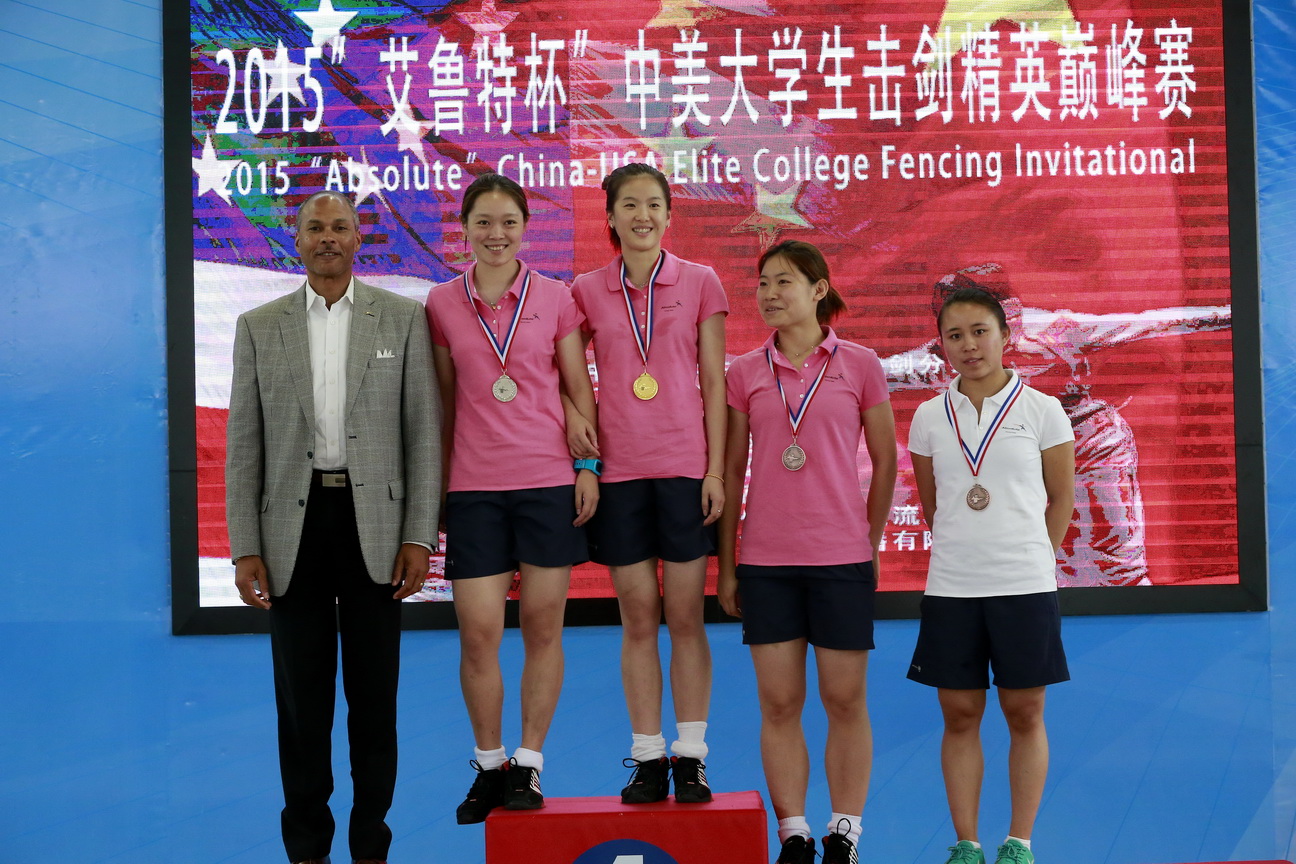 ©Serge Timacheff