The first day of fencing team competition at the 2015 European Games in Baku, Azerbaijan featured spirited matches in women's foil and epee and men's sabre. With no one country dominating the podium, it was a diverse day with plenty of all forms and styles of fencing for the audience to enjoy.
Russia overtook France in women's foil, finishing with nearly three touches to one at 45-18. They charged ahead in nearly every round of the nine total bouts, with an especially strong show of force by Anastasia Ivanova. Perhaps more rested than the others because of their bye into the semi-finals, where they beat Poland almost as easily as France, they topped the European Games as one of the strongest fencing teams overall. For the bronze, Italy beat Poland with a powerful game ending in a 45-28 win.
In women's epee, Romania and Estonia made the gold-medal match. In spite of a strong team fielded by Estonia, it wasn't enough to overcome the powerhouse epee of the Romanians and, in particular, champion and Olympian Anna Maria Branza. With a low total score of 31-25, the teams took multiple non-combativity calls for a relatively short match to the final round. Italy took bronze over Russia earlier in the day with a close match ending at 40-36.
Men's team sabre, always a highly entertaining and powerful event, was fenced between Romania and Italy in a blazing 44-45 finish with Italy taking gold. Leaping high on the final touch, Italy's Murolo showed his obvious athleticism on the piste. He demonstrated the ability to perform under the pressure of a tied final round even against champions such as Dolniceanu, which also led them to the win against Russia, 45-42, in the semi-finals. In another close and very active match, Germany scored the final touch 45-44 against Russia to take the bronze medal.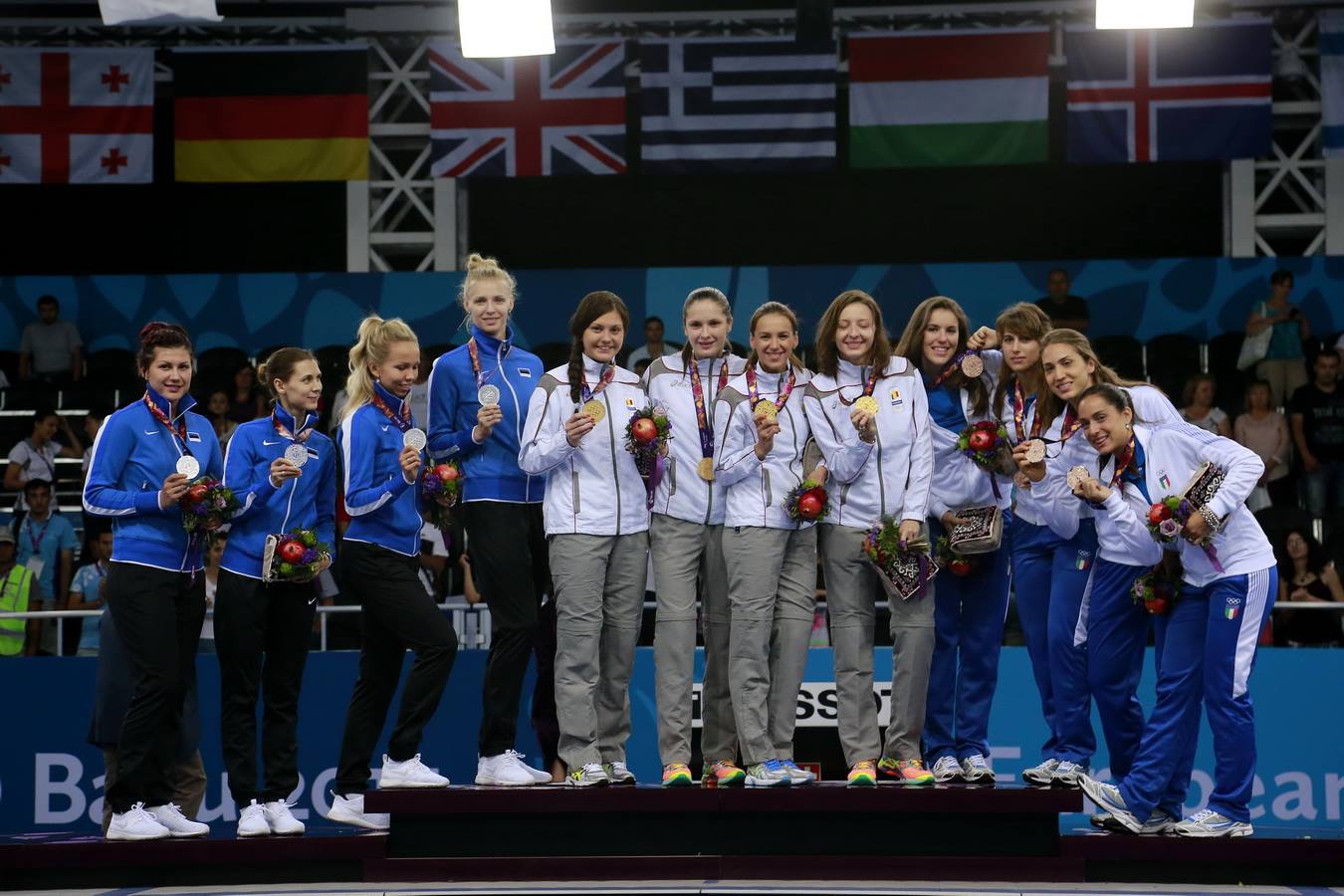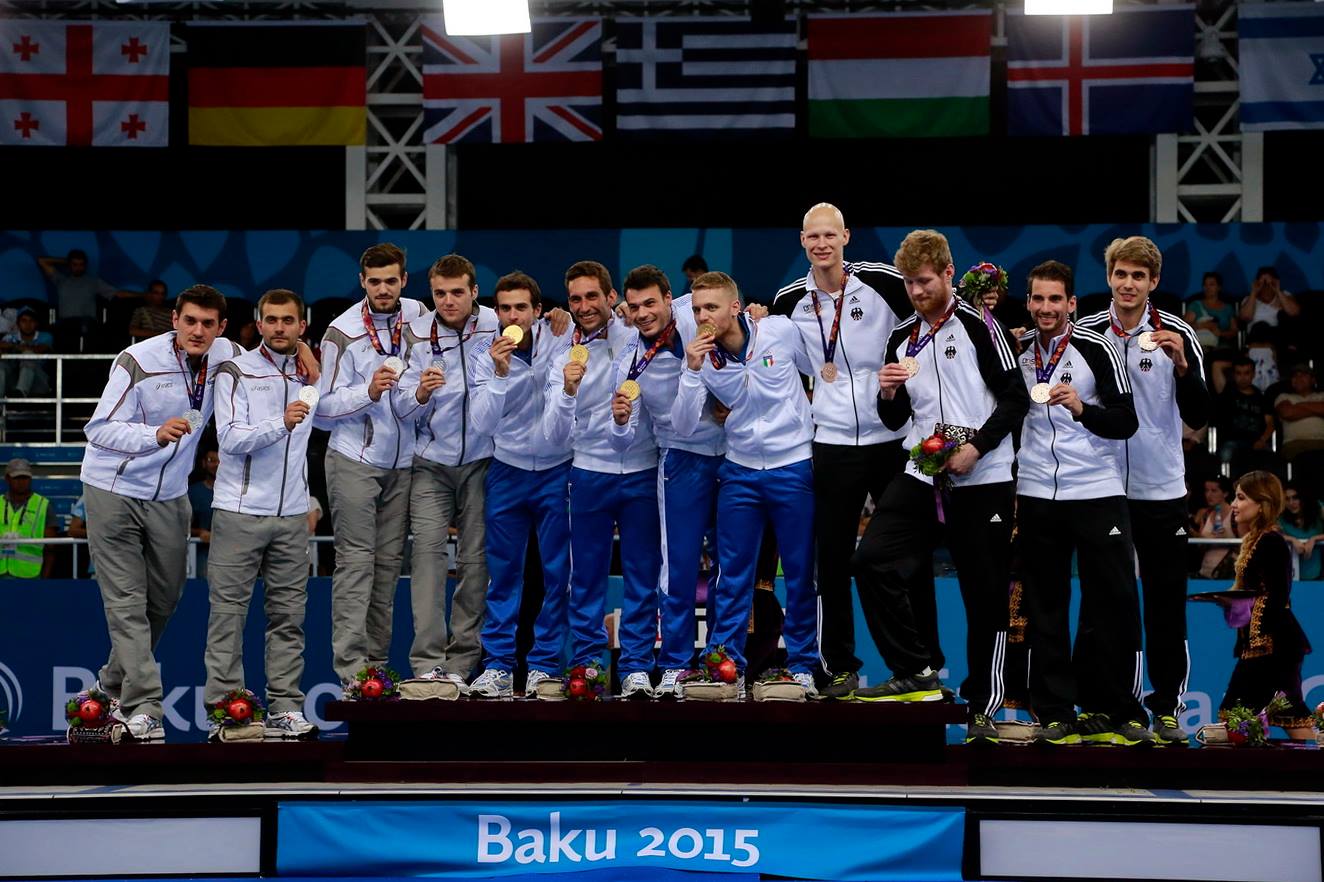 Visit the official website of the Baku 2015 European Games here