MILAN, Italy, July 28, 2023 – Poland won the gold medal in women's team epee at the 2023 Milan Fencing World Championships and Hungary won the gold in men's team sabre. It was the fourth of six days including 12 gold-medal events in women's and men's individual and team competition in epee, foil and sabre. In all, 36 women's and 34 men's teams competed in today's epee and sabre events. The Championships are taking place in Milan's Allianz MiCo, the largest convention centre in Europe.
Poland faced Italy in the final match of women's team epee, winning with a 32-28 score. This was the first time Poland has taken the world title in this event. In the semifinal round, Italy won against Switzerland, 40-36, while Poland defeated Korea, 33-32. The bronze medal went to Korea over Switzerland, 45-32.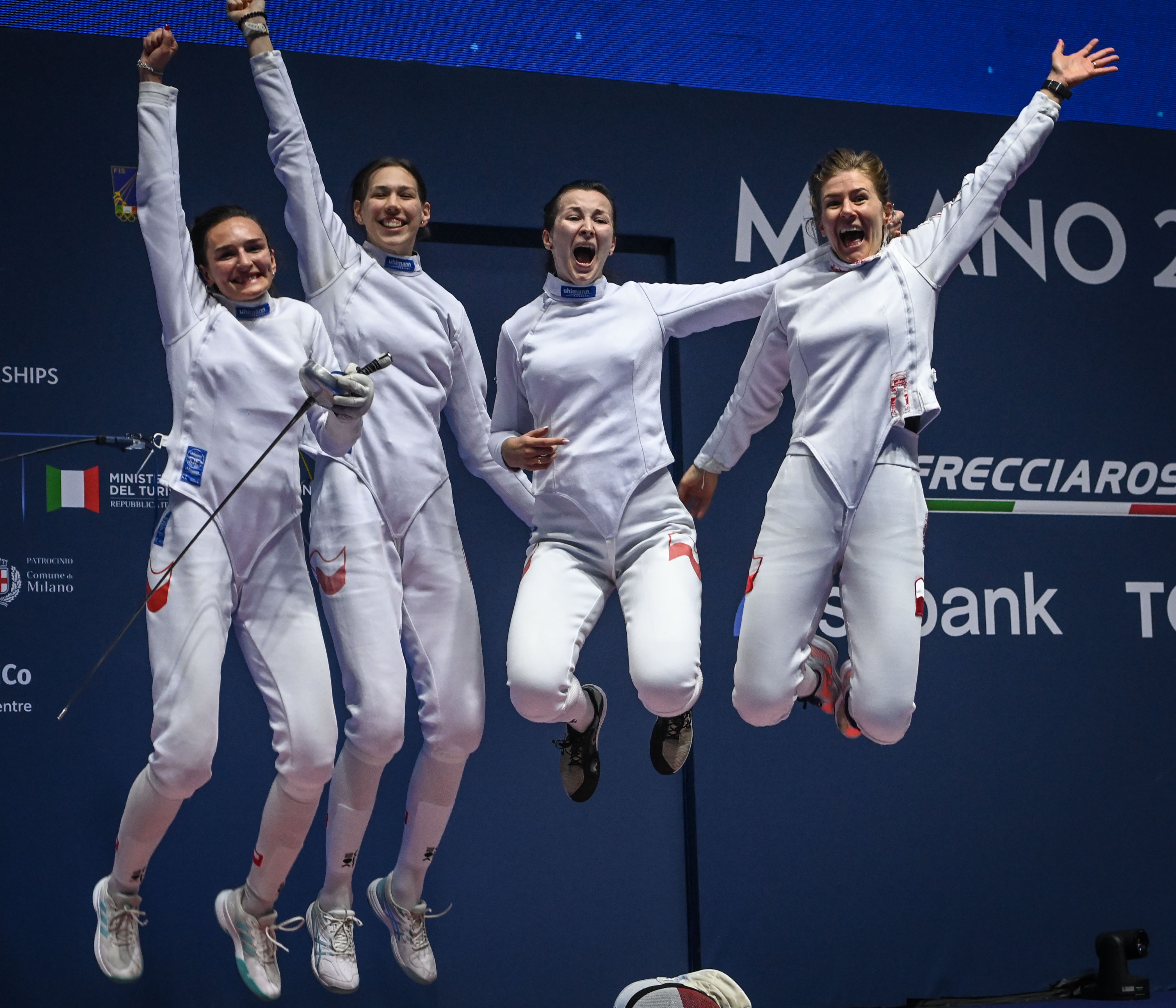 "It's hard to describe my feelings because I still cannot believe it. We feel amazing and very happy with how we fenced today and yesterday", said Poland's Ewa Trzebinska. "All our hard work paid off. We left our hearts and souls on the strip today, and we cannot describe this feeling. Qualifications for Paris are still on until the end of April, but we know that we just took a big step."
Hungary faced Korea in the final match of men's team sabre, winning with a 45-42 score; Hungary has won this title more times than any other nation. In the semifinal round, Korea won against USA, 45-27, while Hungary defeated France, 45-36. The bronze medal went to USA over France, 45-44, the first time ever for the USA to win a medal in this event.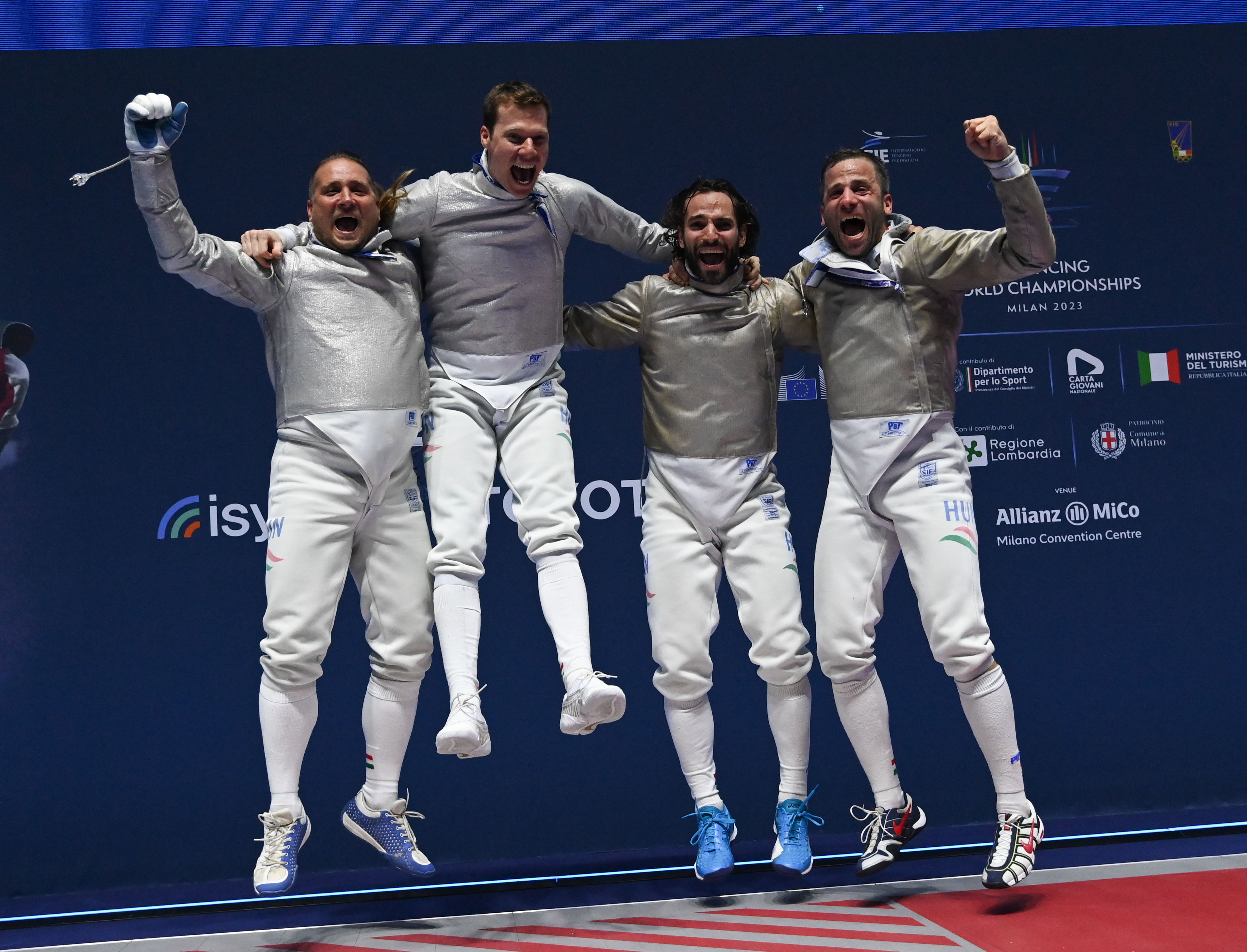 "We are very happy. We have been waiting for this moment for 16 years, and it is absolutely amazing", said Aron Szilagyi. "It's not a great moment only for us, but for the whole of Hungary. Against Korea, we have missed many world championship finals, and we really wanted to put an end to that and beat them. We are very proud that we made it happen."
Final rankings in women's team epee included Poland (gold), Italy (silver), Korea (bronze), Switzerland, France, Ukraine, Israel and Hong Kong-China.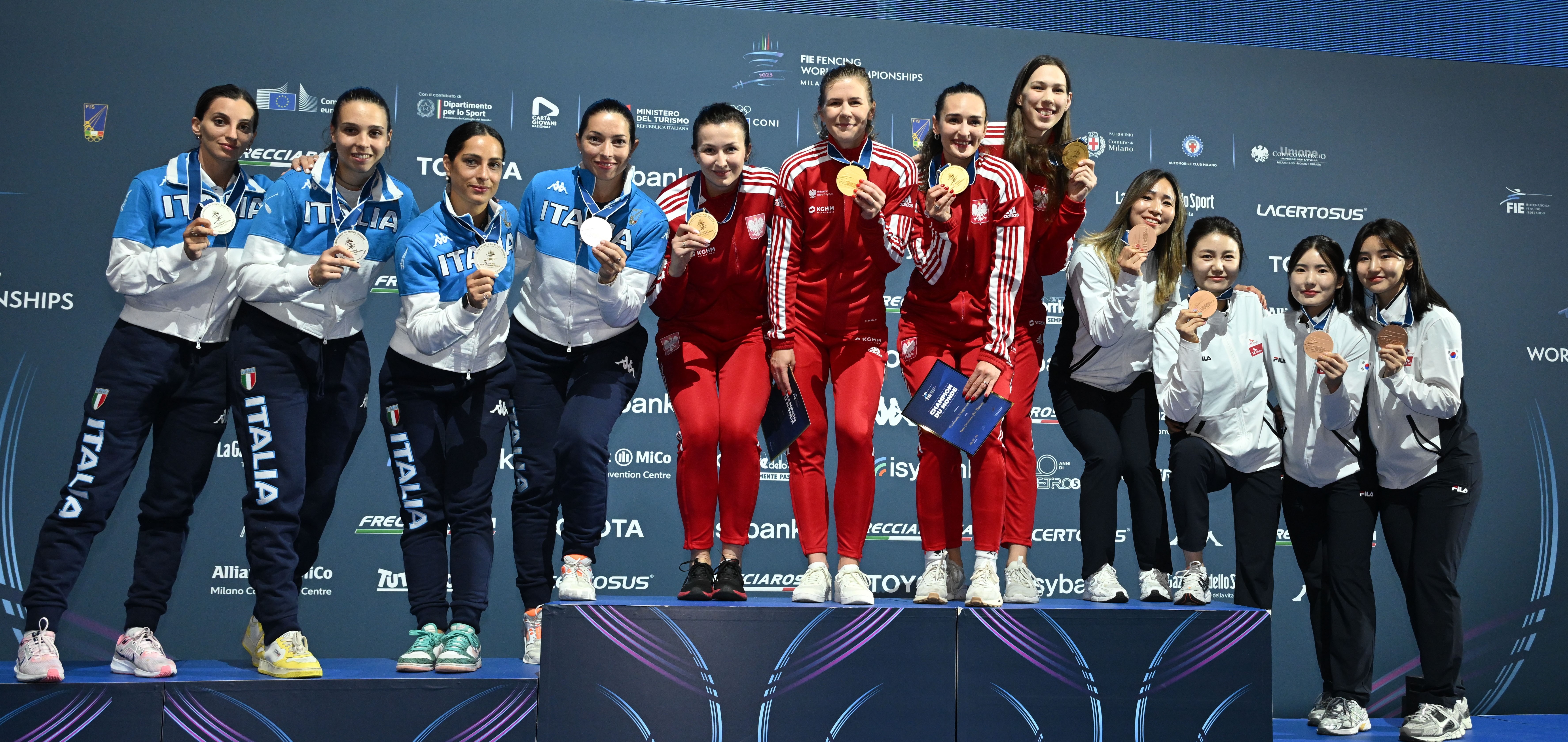 Final rankings in men's team sabre included Hungary (gold), Korea (silver), USA (bronze), France, Germany, Italy, Japan and China.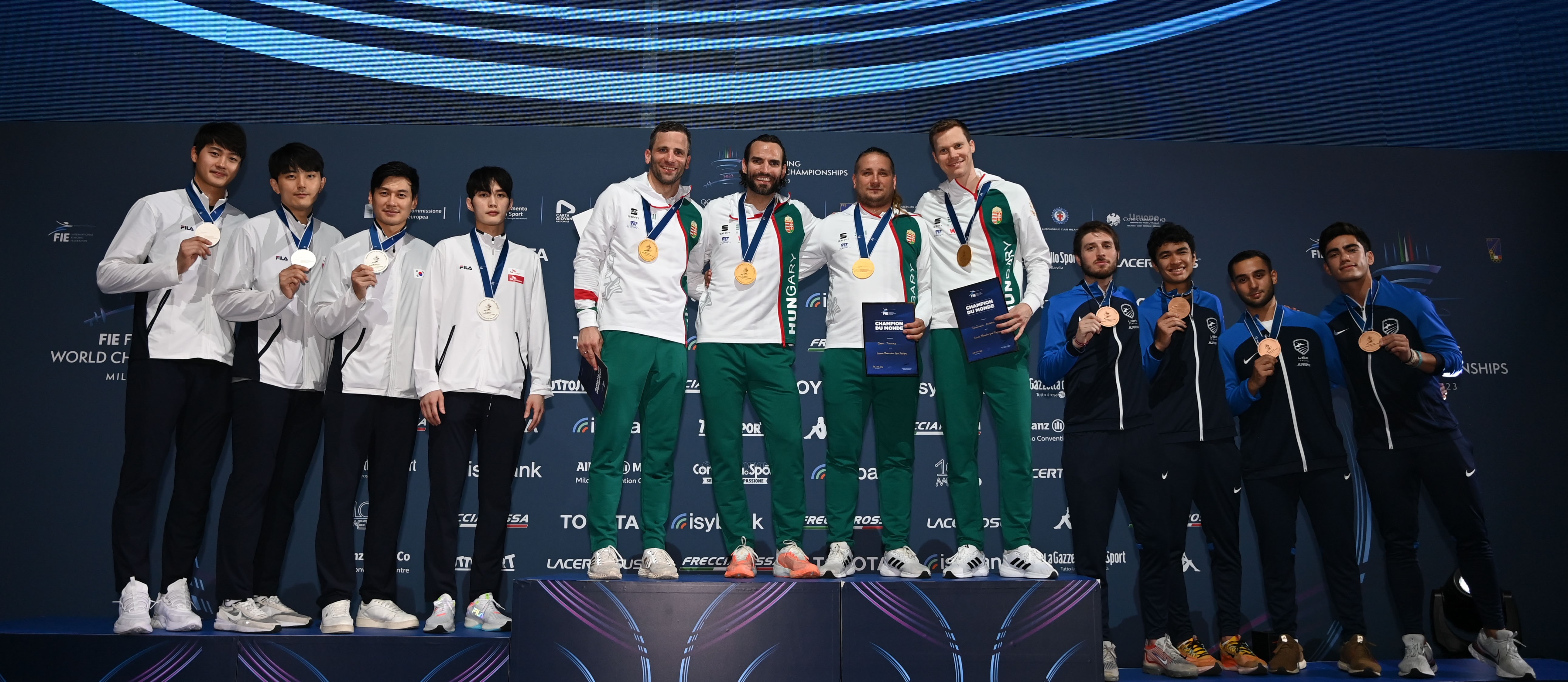 Complete and official results for the event may be found here on the FIE web site. For more exciting world fencing news and features, check out the YouTube FIE Fencing Channel. Find official photos from this and other events on the FIE Facebook page.
Official website of the 2023 Milan Fencing World Championships: https://milano2023.com/
#fencing #fencingworldchampionships #milan2023 #epee #sabre #foil