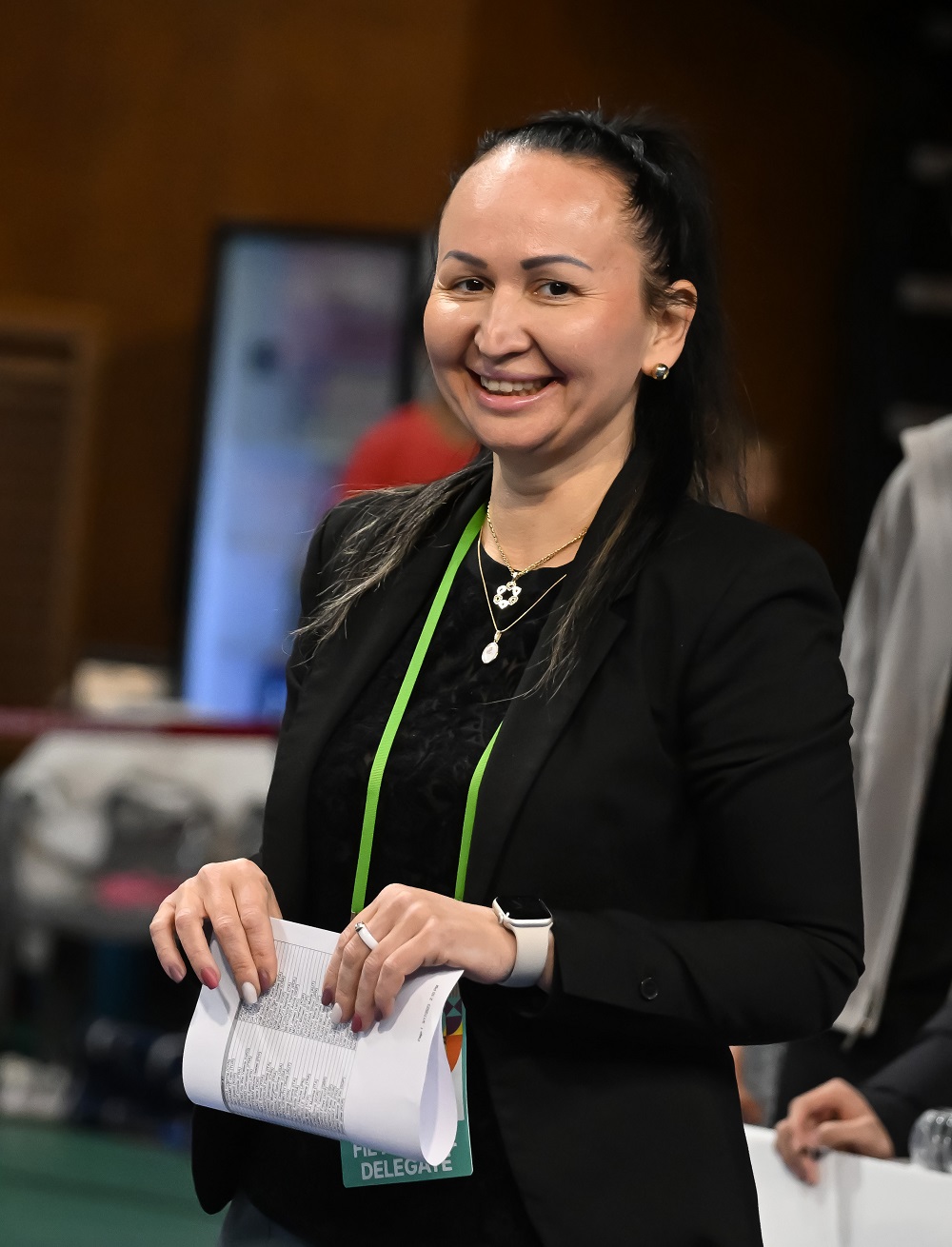 LAUSANNE, Switz., May 25, 2023 – The FIE is saddened to learn of the passing of Aida Khasanova (UZB), born on August 4, 1983 in Tashkent, Uzbekistan. She was a member of the FIE Refereeing Commission, elected in 2021.
Aida Khasanova became an FIE referee in 2014, serving at many international championships and tournaments, and was the first referee from Uzbekistan and Central Asia to represent her homeland at the Tokyo 2020 Olympic Games in 2021. She was also the only female referee representing the entire Asian region at Tokyo 2020.
"As a referee and FIE commission member, Aida achieved very much in her short life, and she represents success and hope to women in fencing worldwide", said Irina Knysch, President of the FIE Refereeing Commission. "Not only was she a wonderful friend, she was also a significant contributor to international fencing on many levels. We will miss her tremendously and always remember her great personality and friendship, and everything she gave to us and our sport."
In 2016, she represented Uzbekistan as a referee at the World and Asian Championships.
In 2017, she moved to Lausanne to take part in creating an international handbook on referee training, which was published on the FIE website later that year.
Since then, Aida Khasanova also served as Chief Referee at the Fencing Federation of Uzbekistan and trained numerous international referees who have already represented their country in international competitions.
A Master of Sport in Fencing, Aida Khasanova studied from 2001 to 2006 at the Uzbek State Institute of Sport and Physical education, followed by becoming a methodologist of the Children and Youth School of the Olympic Reserve. She also attended the Academy of International Sports Relations in Korea from 2016 to 2017, where she was selected to take part from more than 50 international candidates.

She held an honorary status as a delegate of the Asian Confederation to the 2018 Asian Summer Games, held in Indonesia.

Prior to her refereeing career, Aida Khasanova was a multiple-time national champion in women's foil, the Central Asian champion from 2001 to 2006 and a gold medallist at the International Tournament in England in 2005.
The FIE extends its sincere condolences to Aida Khasanova's family and friends, the Fencing Federation of Uzbekistan and the Asian Fencing Confederation. We express our deepest sympathy to them during this difficult time.