PLOVDIV, Bulgaria, April 6, 2023—Designated by the United Nations General Assembly, April 6 is the International Day of Sport for Development and Peace (IDSDP). The FIE supports and embraces the movement as an opportunity for everyone in the global fencing family to recognize the positive role of sports in people's lives.
Annually on April 6, the sports world focuses on the unique power of sport in supporting and developing communities to overcome adversity, contribute significantly and enable sustainable development. This recognizes sports activities such as fencing and their positive impact on peace and harmony in the co-existence of worldwide communities.
At the 2023 Junior and Cadet Fencing World Championships, taking place from April 1 to 9 in Plovdiv, Bulgaria, athletes were made aware of the April 6 programme and asked to hold its symbolic white cards. Originating in 2014, they are a reference to the yellow and red penalty cards in the sports world, with #WhiteCard representing the organisation "Peace and Sport" and how sport promotes peace and social inclusion.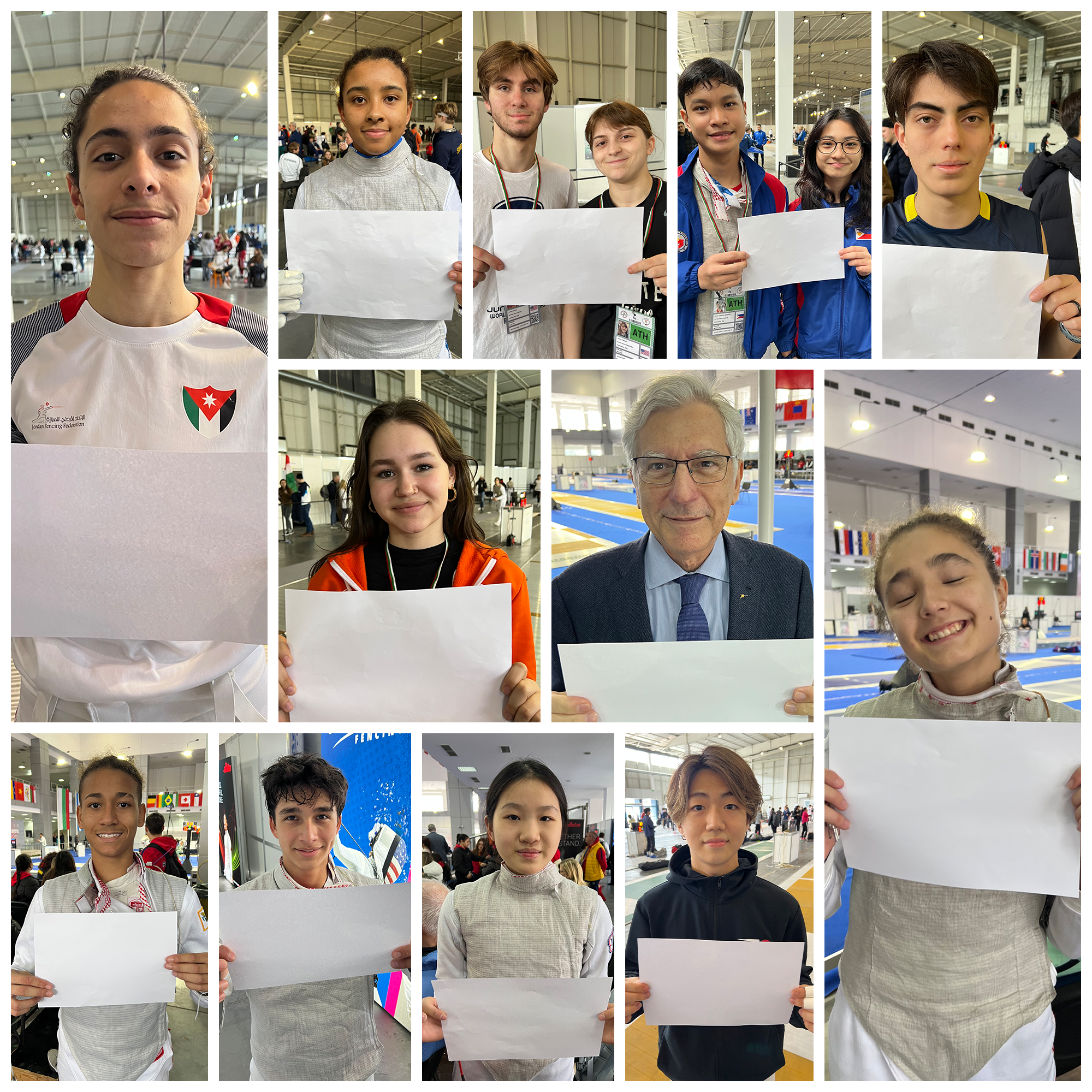 Audrey Azoulay, Director-General of UNESCO, stated, "On this International Day, our Organization celebrates the virtues and universal values of sport, and would like to recall how much sports practice, which allows us to have 'a healthy mind in a healthy body', also carries an ethic of living together and of peace – an ethic that we particularly need in these troubled times."*
The sport of fencing emphasizes the values of fencing together. "Sports has the power to unite people", said FIE Interim President Emmanuel Katsiadakis. "'Universal Fencing' is a concept each member of our world fencing community is encouraged to adopt and take to heart. We deeply wish for a peaceful world of friendship and harmony through the strength of our sport."
#WhiteCard
*Source: https://www.unesco.org/en/days/sport-development-a...