BUDAPEST, Hungary, March 12, 2023—Italy's Gabriele Cimini and Poland's Renata Knapik-Miazga won gold medals at the 2023 Budapest "Westend" Epee Grand Prix. The event took place at the BOK Hall (former SYMA Hall) with 342 men and 279 women participating in the competition. The Grand Prix was dedicated to the memories of József Sákovics for the men's and Győző Kulcsár for the women's events.
In the final bout of men's individual epee, Cimini faced Israel's Yonatan Cohen, winning with a 15-13 score. Cohen won against France's Gaetan Billa in the semifinal round, 15-12, while Cimini defeated teammate Valerio Cuomo, 15-14. Of note, Cimini beat Hungary's world champion Gergely Siklosi in the round of 16, 15-13, and Cohen beat Venezuela's Olympic champion, Ruben Limardo Gascon, 15-14.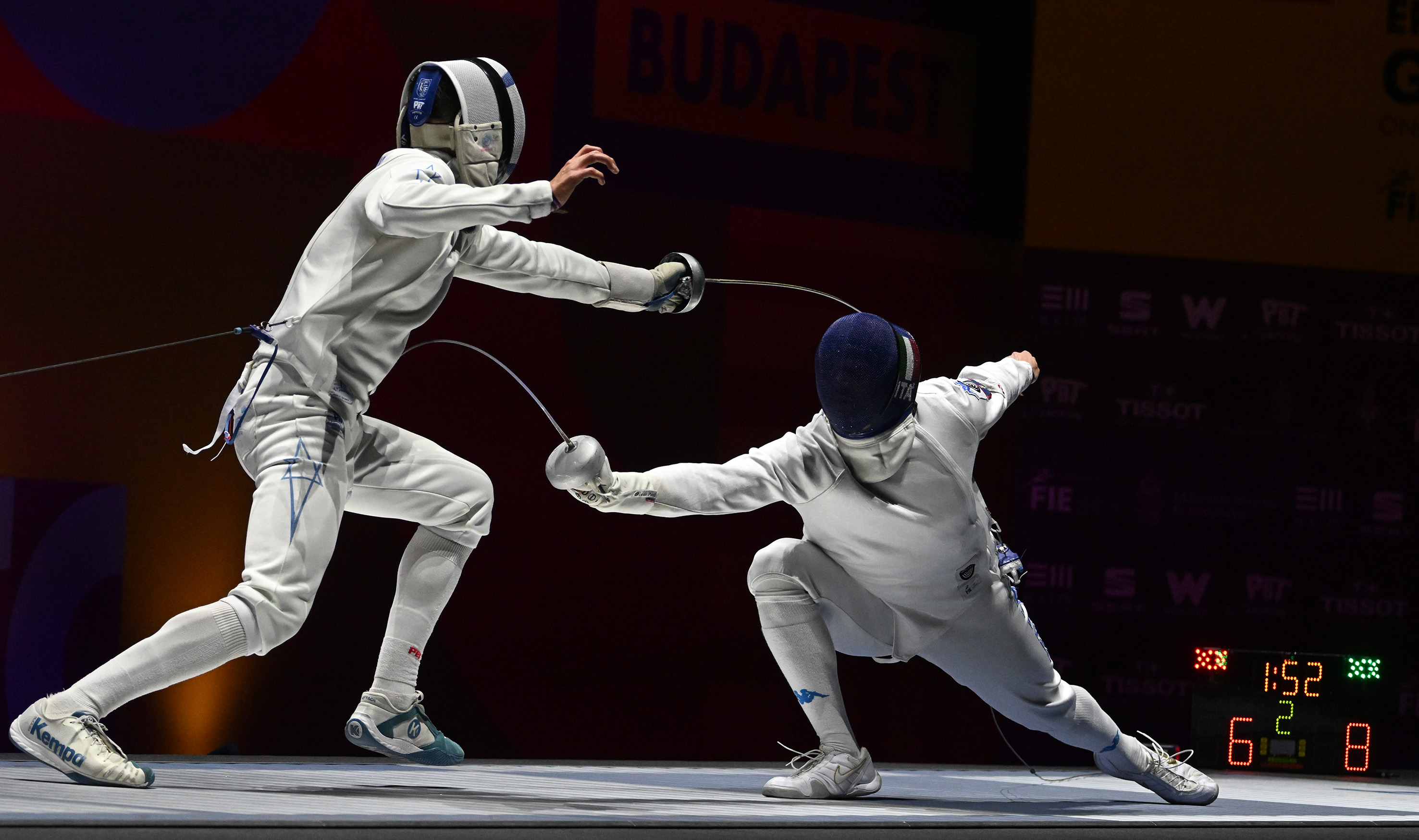 In the final bout of women's individual epee, Knapik-Miazga faced Hungary's Anna Kun, winning with an 11-10 score. Kun won against France's Marie-Florence Candassamy in the semifinal round, 15-14, while Knapik-Miazga defeated Estonia's Nelli Differt, 14-13. Of note, Candassamy won against Korean world champion Sera Song in the quarterfinals, 13-12, following her defeat of China's Olympic champion, Yiwen Sun, in the round of 16, 14-13.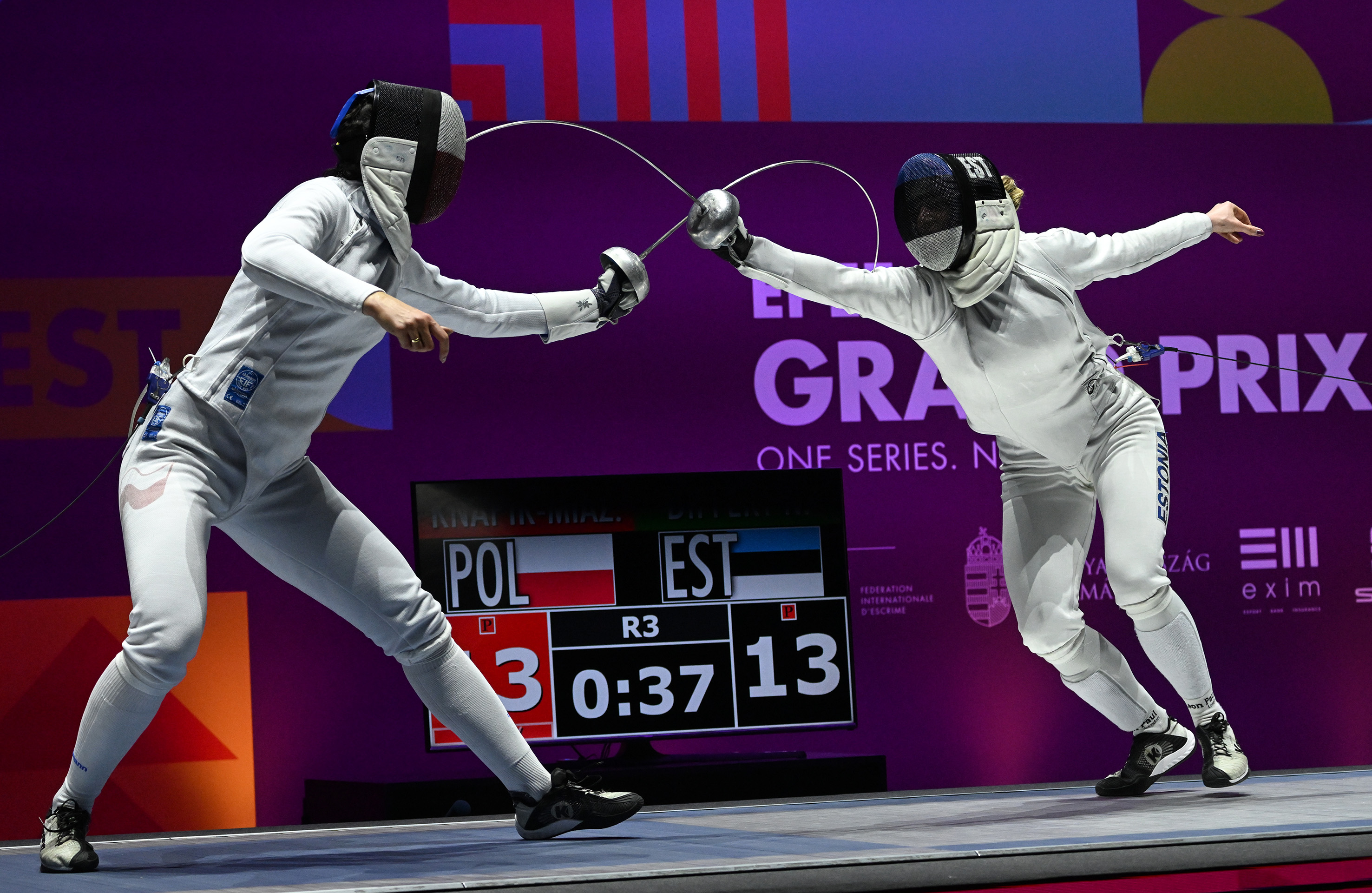 Final rankings in men's individual epee included Gabriele Cimini (ITA, gold), Yonatan Cohen (ISR, silver), Gaetan Billa (FRA, bronze), Valerio Cuomo (ITA, bronze), Kazuyasu Minobe (JPN), Volodymyr Stankevych (UKR), Aymerick Gally (FRA) and David Nagy (HUN).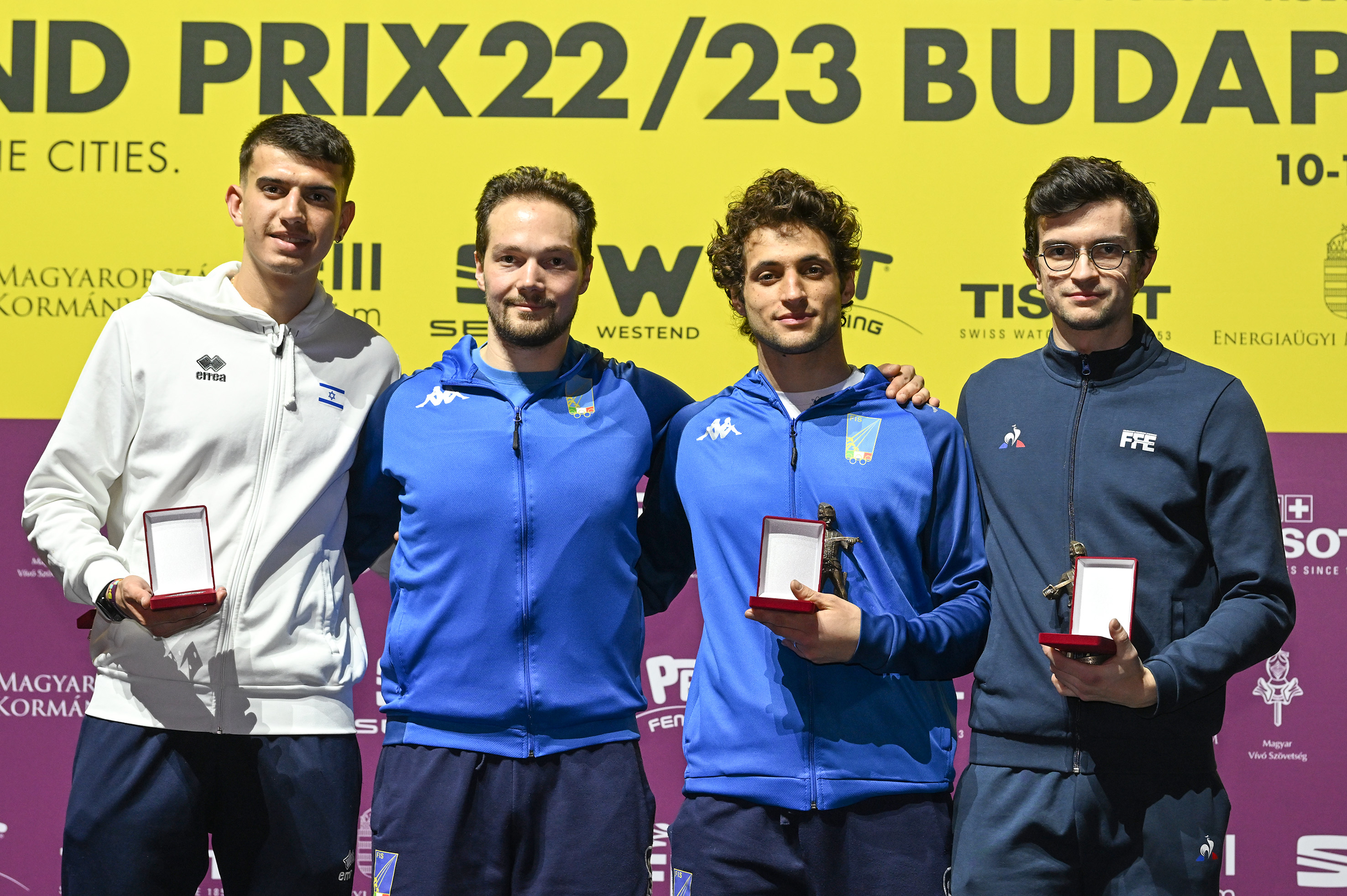 Final rankings in women's individual epee included Renata Knapik-Miazga (POL, gold), Anna Kun (HUN, silver), Marie-Florence Candassamy (FRA, bronze), Nelli Differt (EST, bronze), Sera Song (KOR), Man Wai Vivian Kong (HKG), Auriane Mallo (FRA) and Alexandra Louis Marie (FRA).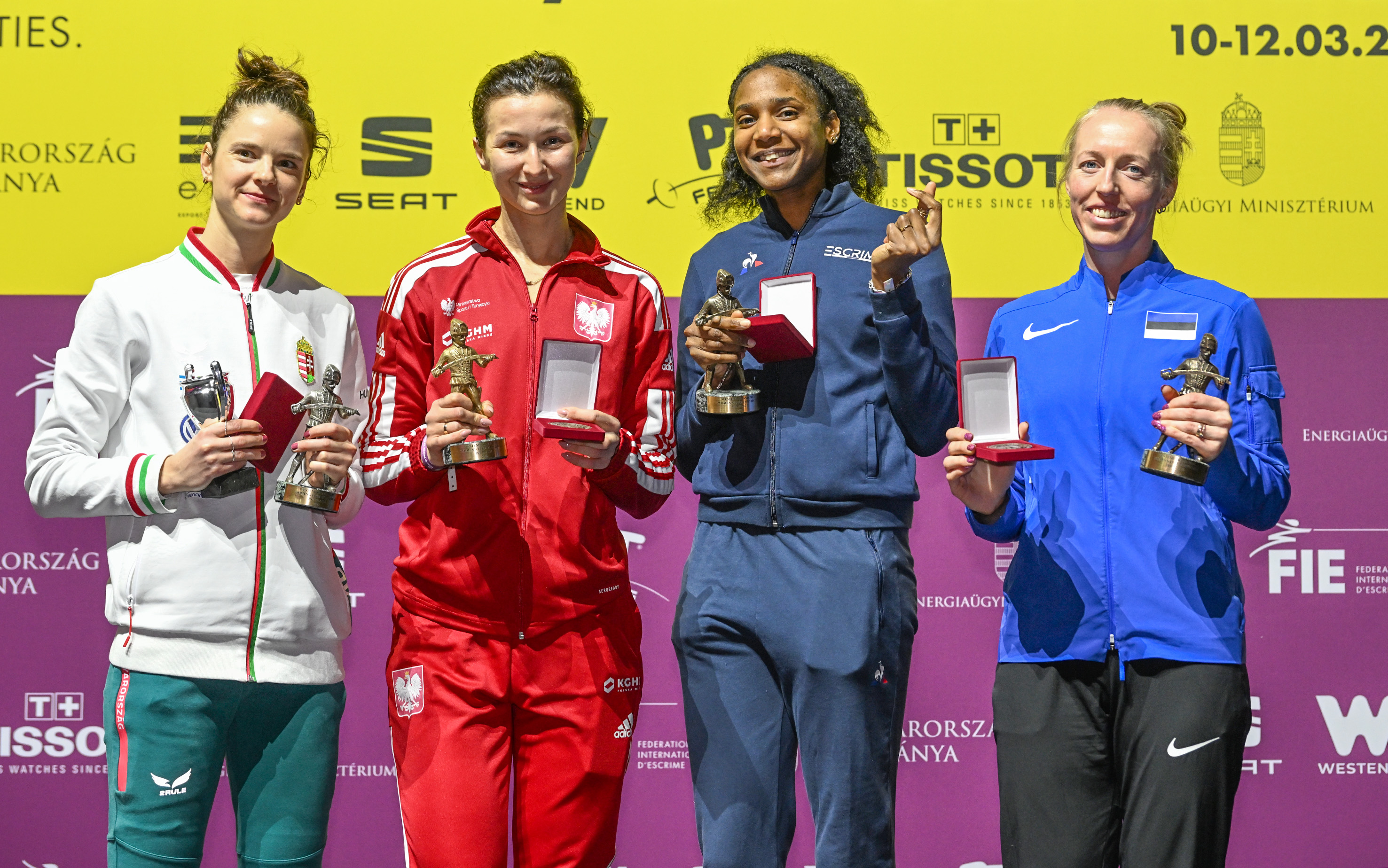 Complete and official results for the event may be found here on the FIE web site. For more exciting world fencing news and features, check out the YouTube FIE Fencing Channel.