DOHA, Qatar, Jan. 27-29, 2023—Hungary's world champion Gergely Siklosi and Brazil's world champion Nathalie Moellhausen won gold medals at the 2023 Qatar Men's and Women's Epee Grand Prix. The event took place at the Doha Aspire Dome, with 238 men and 178 women participating in the competition.
In the final bout of men's individual epee, Siklosi faced Belgium's Neisser Loyola, winning with a 15-10 score. Loyola beat France's world champion Yannick Borel in the semifinals, 15-14, while Siklosi defeated Japan's Akira Komata, 15-11.
In the final bout of women's individual epee, Moellhausen faced France's Marie-Florence Candassamy, winning with a 15-8 score. Candassamy beat Hong Kong-China's Man Wai Vivian Kong in the semifinals, 13-12, while Moellhausen defeated Hungary's Eszter Muhari, 9-8. Of note, Candassamy won against Korea's world champion Sera Song in the quarterfinals, 15-12, and Muhari beat Italy's two-time world champion Rossella Fiamingo, 15-9.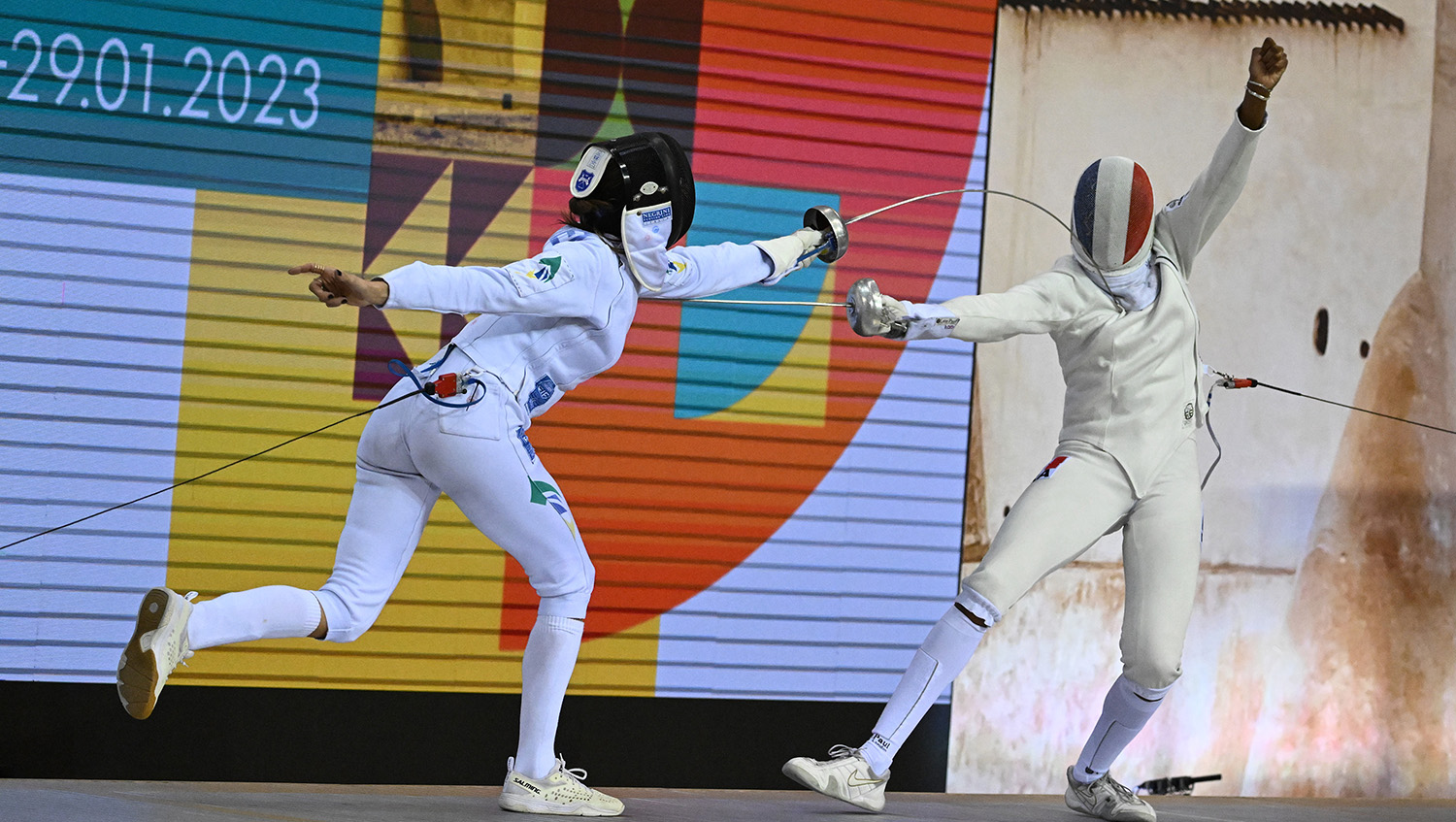 Final rankings in men's epee included Gergely Siklosi (HUN, gold), Neisser Loyola (BEL, silver), Yannick Borel (FRA, bronze), Akira Komata (JPN, bronze), Youngjun Kweon (KOR), John Edison Rodriguez (COL), Ryu Matsumoto (JPN) and Alexis Bayard (SUI).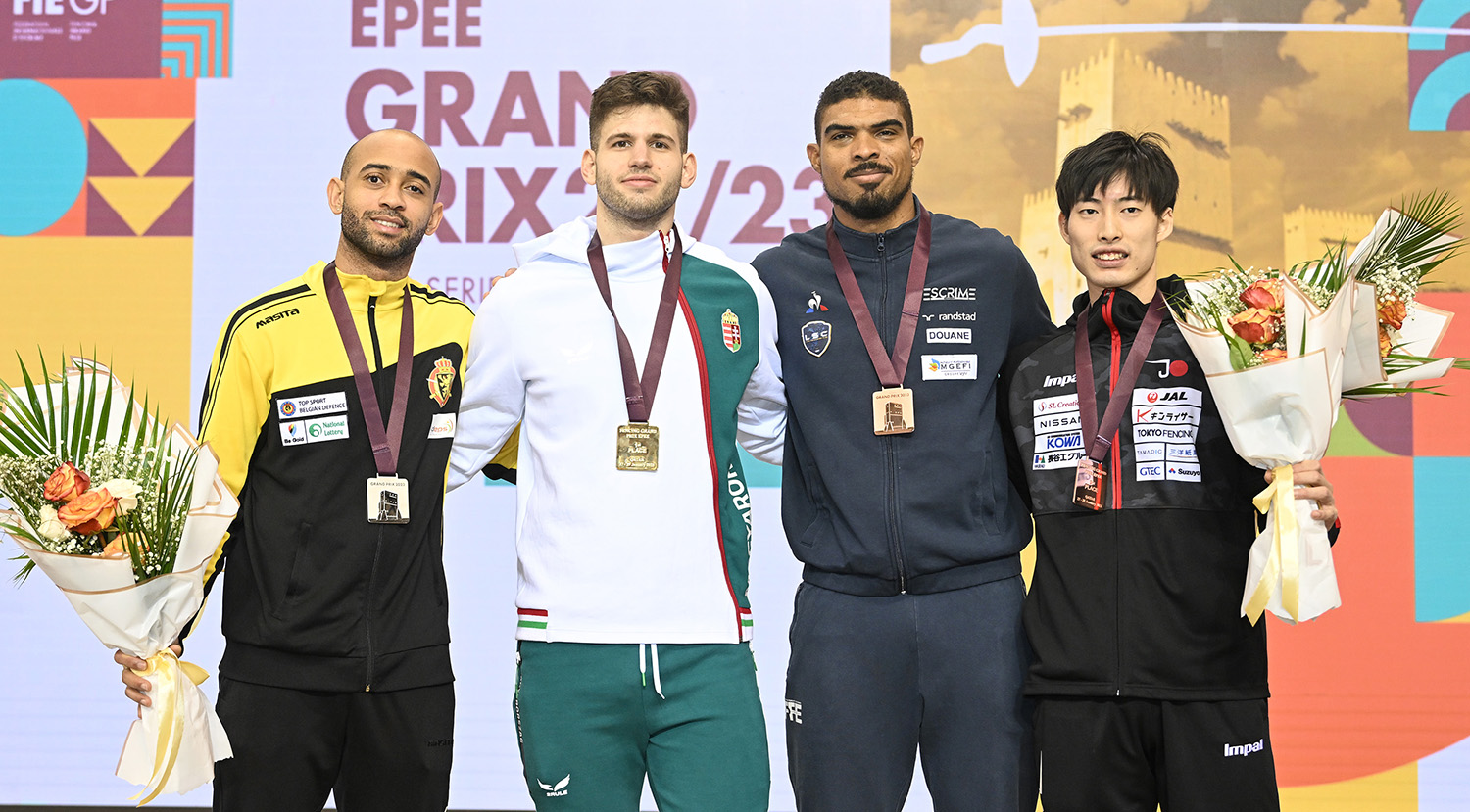 Final rankings in women's epee included Nathalie Moellhausen (BRA, gold), Marie-Florence Candassamy (FRA, silver), Man Wai Vivian Kong (HKG, bronze), Eszter Muhari (HUN, bronze), Sera Song (KOR), Rossella Fiamingo (ITA), Young Mi Kang (KOR) and Alessandra Bozza (ITA).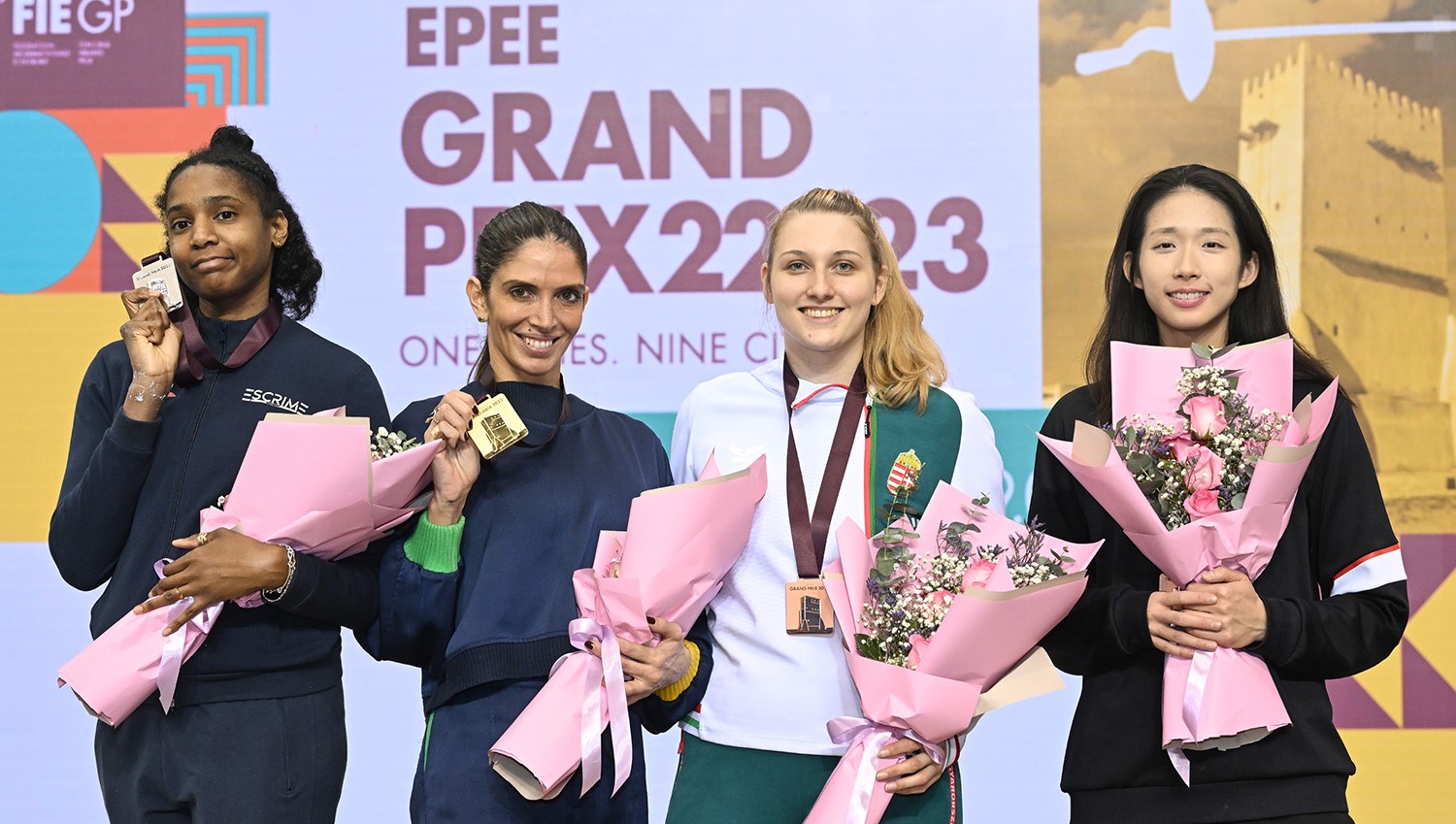 Complete and official results for the event may be found here on the FIE web site. For more exciting world fencing news and features, check out the YouTube FIE Fencing Channel.