JOHANNESBURG, South Africa, Oct. 15, 2022—A workshop focused on fencing weapons repair was held at the FIE Coaching Academy in Johannesburg, South Africa from Sept. 22 – 26, with attendees participating from five African nations. The FIE invited Mr. Gilles Martinage (FRA) to lead the course.
Some of the topics covered in the programme included an overview of electrical signalling systems (e.g., in cables, reels, scoring apparatus, pistes); general basics regarding electricity and electrical equipment; specifics of electrical circuits in epees and foils; diagnosing and localising various systemwide failures, from weapon to scoring machine; fitting weapons with new blades and ensuring they are secure, wired and operating correctly; details about foil and epee points, including proper weights, connections and operation as well as how to diagnose problems; and weapons control operations and logistics at a competition, including rules, organising weapons control and ensuring safety measures.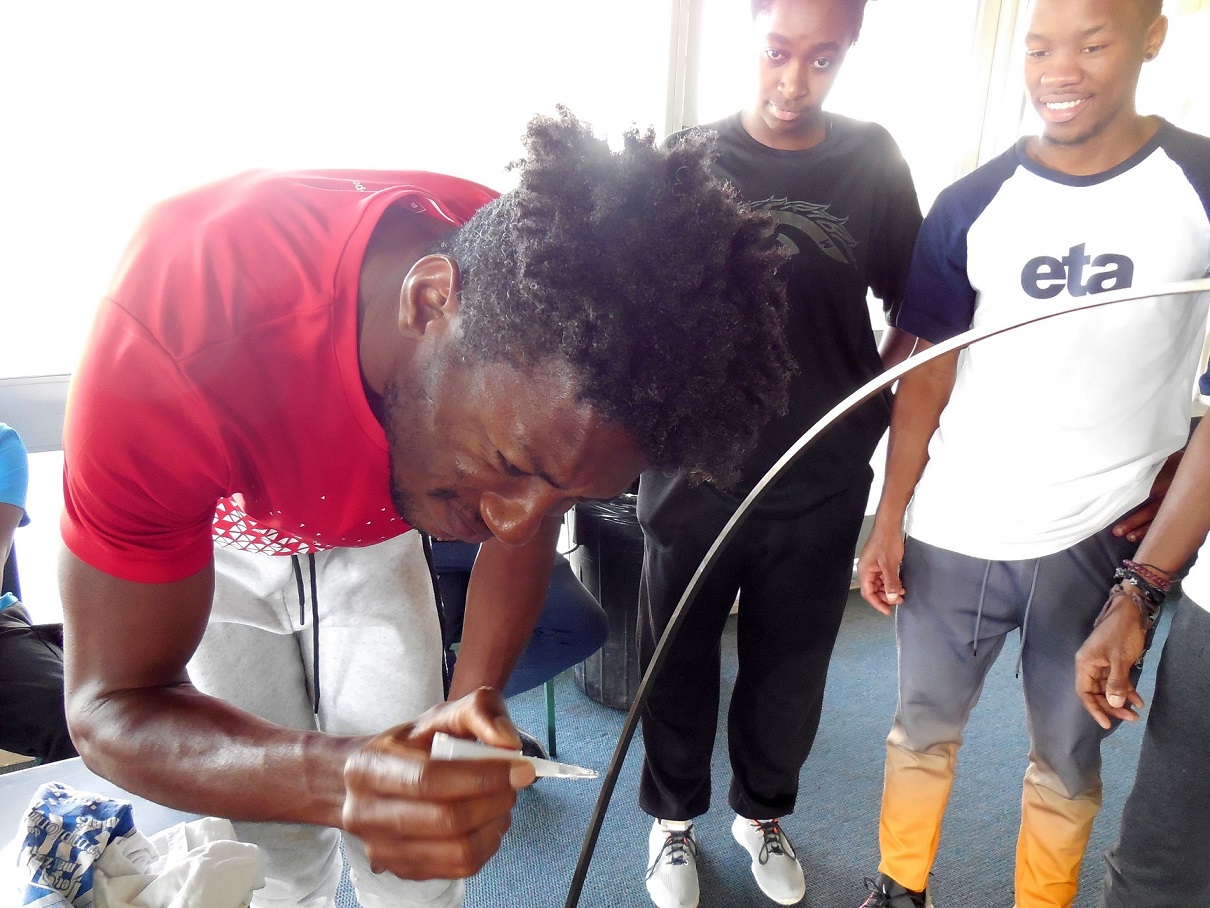 "The trainees were particularly attentive and eager to learn", said Mr. Martinage. "They made the most of the numerous practical exercises to acquire the initial know-how necessary for the maintenance of the various types of equipment."
The topics covered included theoretical and practical elements and included recalls in connection with FIE rules.