CAIRO, Egypt, July 22, 2022—France won the gold medal in men's team epee at the 2022 Cairo Fencing World Championships and Italy won the gold in women's team foil. It was the fifth of six days that include 12 gold-medal events in men's and women's individual and team competition in epee, foil and sabre. In all, 44 men's and 24 women's teams participated in today's epee and foil events. The Championships are taking place at the Indoor Halls Complex of the Cairo International Stadium, Nasr City.
In the men's team epee event, France faced Italy in the final match, winning with a 45-42 score. France has won this event more than any country—21 times—a record for gold medals for any country in a single event at the World Championships. In the semifinal round, Italy defeated Japan, 41-31, while France beat Hungary, 45-37. The bronze medal went to Japan over Hungary, 45-30.
"Last year was the Olympics and we lost in team, but this was a great day", said French team member Yannick Borel. "The hardest thing was to never, never give up, never let them believe they can beat us, and always make the other team think it will be hard until the end. I think that is what we did today and I'm really happy about it. It is a perfect day to win."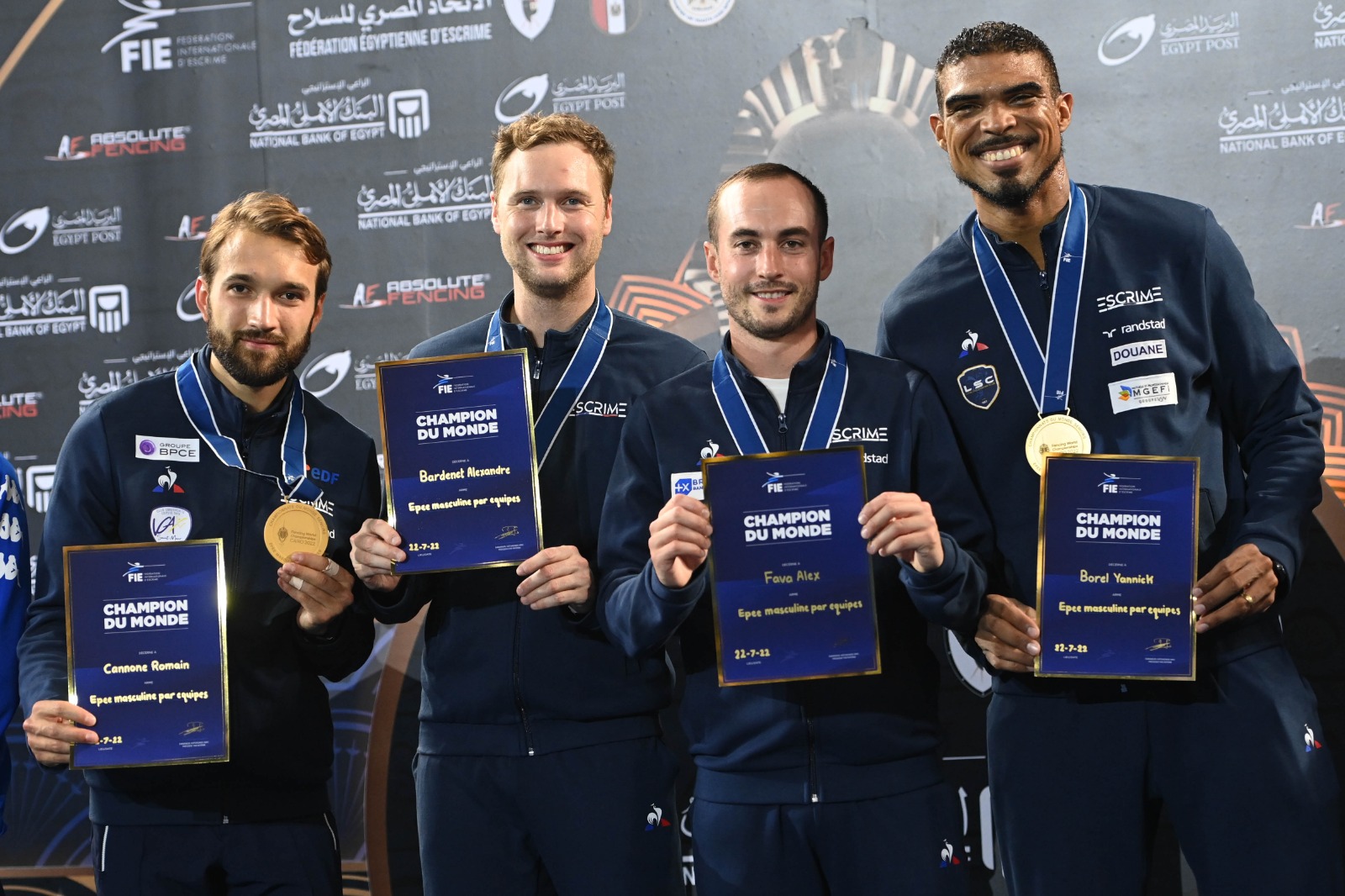 In the women's team foil event, Italy faced USA in the final match, winning with a 45-27 score. Italy has now won women's team foil at the World Championships 17 times, more than any other country. In the semifinal round, USA defeated France, 45-35, while Italy beat Japan, 45-37. The bronze medal went to France over Japan, 40-34.
"It's incredible, this is a new team under Coach Cerioni, and it was an incredible emotion to be here and be world champions once again over a lot of years", said Italian team member Francesca Palumbo. "There is a lot of stress as number one, and it's not easy to win again and again. As a team, we are together all the time and support each other, and I think that's the key to winning."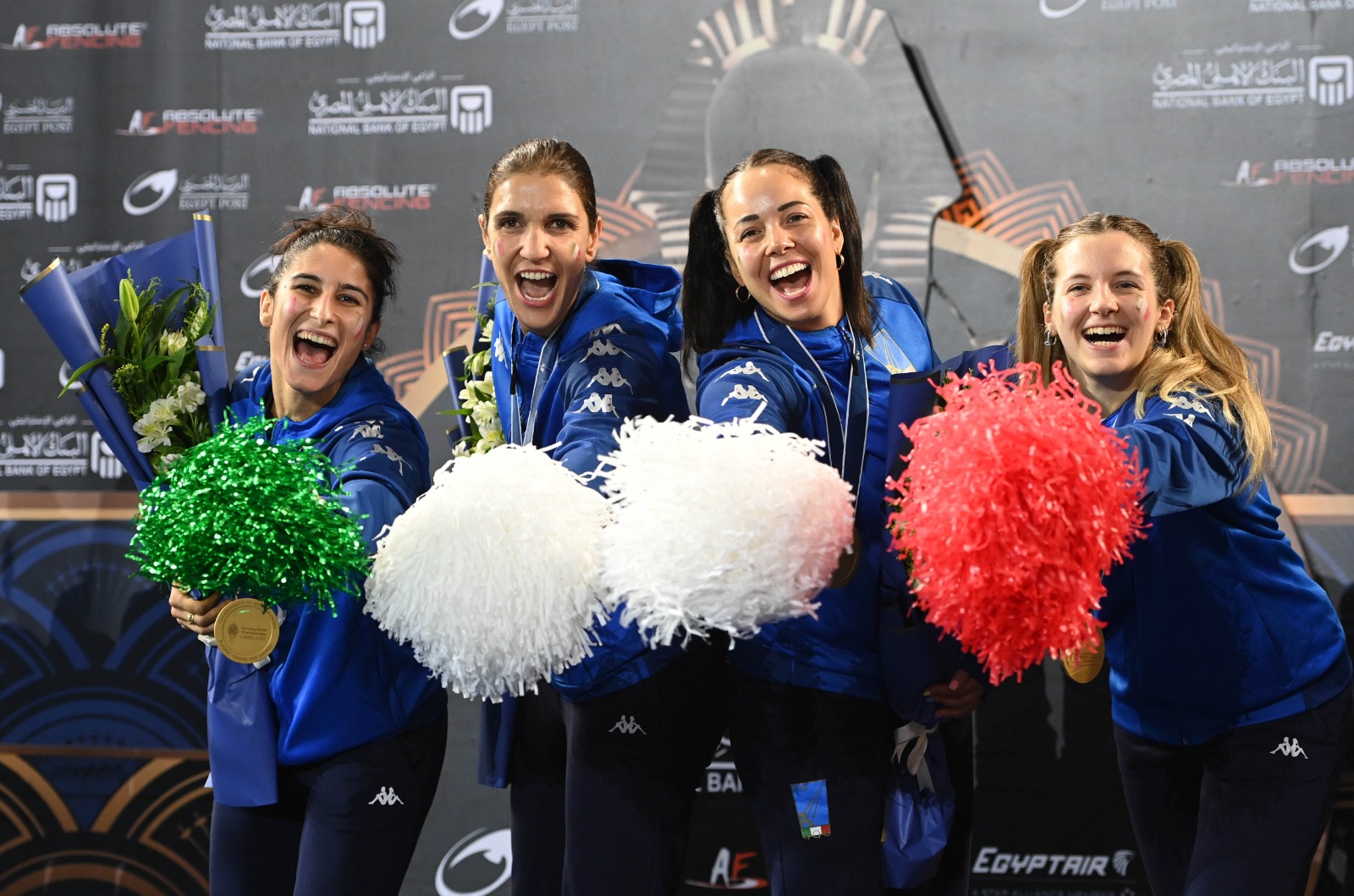 Final rankings in men's team epee included France (gold), Italy (silver), Japan (bronze), Hungary, Switzerland, China, Korea and Ukraine.
Final rankings in women's team foil included Italy (gold), USA (silver), France (bronze), Japan, Canada, Spain, Poland and China.
Official website of the event: http://fwc.fencingegypt.org
Full information regarding this and other events may be found on the FIE Web site at www.FIE.org/competitions.
#Cairo2022 #FencingWorldChampionships