LAUSANNE, Switz., June 30, 2022—FIE Educational programmes being held at the 2022 Cairo Fencing World Championships in July will benefit athletes, coaches and officials. Two stands—Donate Your Fencing Gear! (DYFG) and Safe Sport—will be featured and available to all attendees of the competition and located on Level 3 of the venue.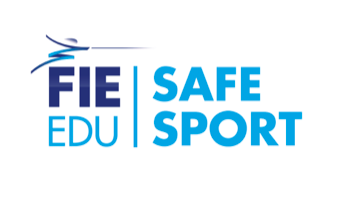 Safe Sport. The FIE is committed to providing a safe environment for all, where athletes and all stakeholders in the global fencing "family" can develop harmoniously and are respected and protected from all types of harassment and abuse. The FIE Executive Committee appointed Dr. Lisa Huzel (CAN) from the FIE Medical Commission and Michael Stafford (RSA) from the FIE Women and Fencing Council as safeguarding officers for the Cairo Championships. They will oversee daily informational and educational activities about practicing and ensuring Safe Sport at all levels of fencing, as well as about the FIE Safeguarding Policy.

DYFG. The DYFG stand will highlight six countries—Brazil, Colombia, Guam, Haiti, Kenya and Paraguay—that are this year's beneficiaries of the DYFG programme receiving FIE-overseen distribution of equipment donated by fencers, coaches and manufacturers to provide to fencing recipients in their regions. Equipment is checked thoroughly by a dedicated FIE SEMI delegate, Baiba Brandule, to ensure compliance with FIE safety standards.
Briefly, the following is a synopsis of the recipient countries and their plans for the donations:
Brazil: In the Rio de Janeiro state in the city of Niteroi, with students being received from São Concalo, fencing classes will take place utilizing the donated gear at the Nilo Peçanha High School and Raul Vidal State College, among other locations. With a primary emphasis on students, the programme also involves parents and teacher in regions where family incomes rarely exceed a minimum wage.
Colombia: As it expands fencing throughout the country, Colombia is focusing on populated regions such as Boyacá-Colombia, where since 2017 the sport in four primary communities with donations from the FIE and the Colombian Fencing Federation. The Boyacá Fencing League has already successfully trained more than 1000 children in classes, with five more cities being added. About 250 children per facility are participating in six-month programmes in 24 classes monthly in the cities of Ramiriquí, Jenesano, Sutamarchán, Monguí and Chivatá.
Guam: The Guam Community College caters to disadvantaged and lower socio-economic students, and the DYFG programme enables them to practice and hold competitions. The DYFG support aids aspiring fencers with insufficient funds and resources for equipment. Currently, they must borrow equipment from the national federation, and this programme allows them to have their own gear.
Haiti: The Haitian Fencing Federation, a new FIE member, is developing programs for young athletes in parts of the country such as Jacmel. Ten coaches and managers are reaching interested students who have learned about fencing in practical exercises, and the donations enable them to take fencing further as a chosen sport. To date, 40 schoolchildren ages 8 – 15 are benefitting from the equipment.
Kenya: After joining the FIE in 2019, Kenya is targeting disadvantaged youth ages 13 – 18 who show potential, enthusiasm and dedication in fencing, centered in the Eastlands of Nairobi. The project aims to help youth facing significant social challenges and nurturing competitive athletes. It also engages the National Campaign Against Drugs (NACADA), which visits the programme periodically and provides additional education and support, along with the Antidoping Agency of Kenya (ADAK).
Paraguay: About 50 young fencers between the ages of 10 and 20 are training in Paraguay twice weekly for a year in Barrio Santa Ana (Cateura) and Ricardo Brugada (Community Center #1 Chacarita). While lacking equipment, the Paraguay Fencing Federation is working to train athletes to represent their country at regional, national and international events. Without equipment, they often must improvise gear to train effectively, and additional support is now coming from the city of Asunción and Club Paraguayo de Esgrima.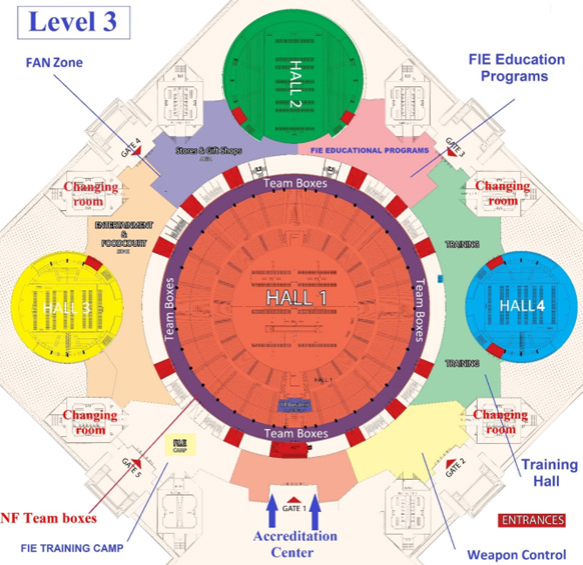 The FIE encourages everyone who will be at the Cairo Fencing World Championships to visit the stands and participate in these important programmes.