KATOWICE, Poland, May 27-29, 2022—Korea's Injeong Choi won the individual gold medal at the Katowice Women's Epee World Cup, with Korea winning women's team epee. The competition, which was held at the Katowice Academy of Physical Education, included 187 individual fencers and 19 teams.
Choi faced Italy's Alberta Santuccio in the final match of the women's individual epee event, winning with a 15-10 score. In the semifinal round, Santuccio won against Hungary's Anna Kun, 15-10, while Choi defeated France's Marie-Florence Candassamy, 15-12.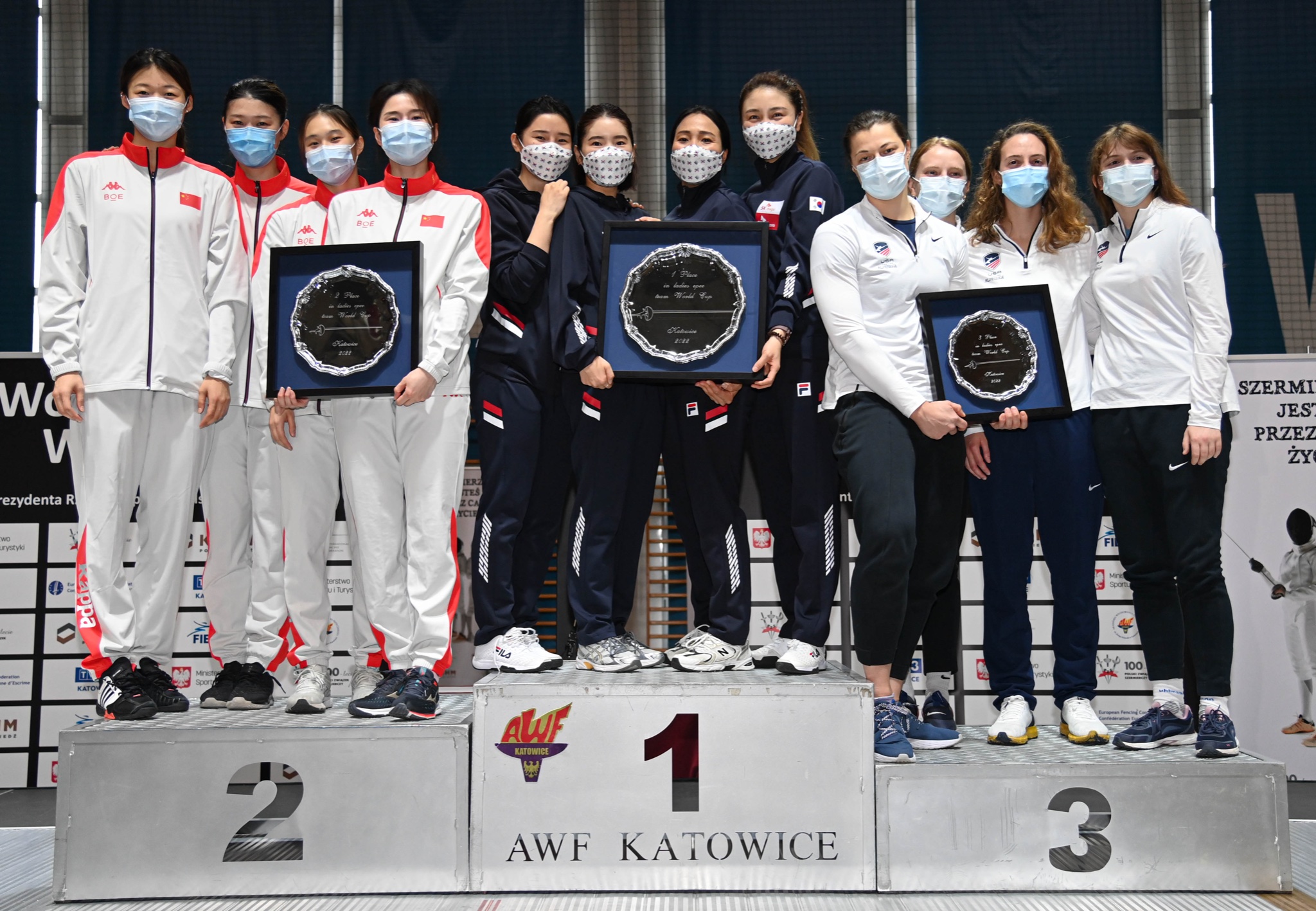 In the women's team epee event, Korea won against China in the final match, 34-29. In the semifinal round, China defeated Poland, 45-29, while Korea beat USA, 35-34. The bronze medal went to USA over Poland, 39-33.
Final rankings in women's individual epee included Injeong Choi (KOR, gold), Alberta Santuccio (ITA, silver), Anna Kun (HUN, bronze), Marie-Florence Candassamy (FRA, bronze), Nelli Differt (EST), Martyna Swatowska-Wenglarczyk (POL), Irina Embrich (EST) and Roberta Marzani (ITA).
Final rankings in women's team epee included Korea (gold), China (silver), USA (bronze), Poland, France, Germany, Italy and Estonia.
Complete and official results for the event may be found here on the FIE web site. For more exciting world fencing news and features, check out the YouTube FIE Fencing Channel.