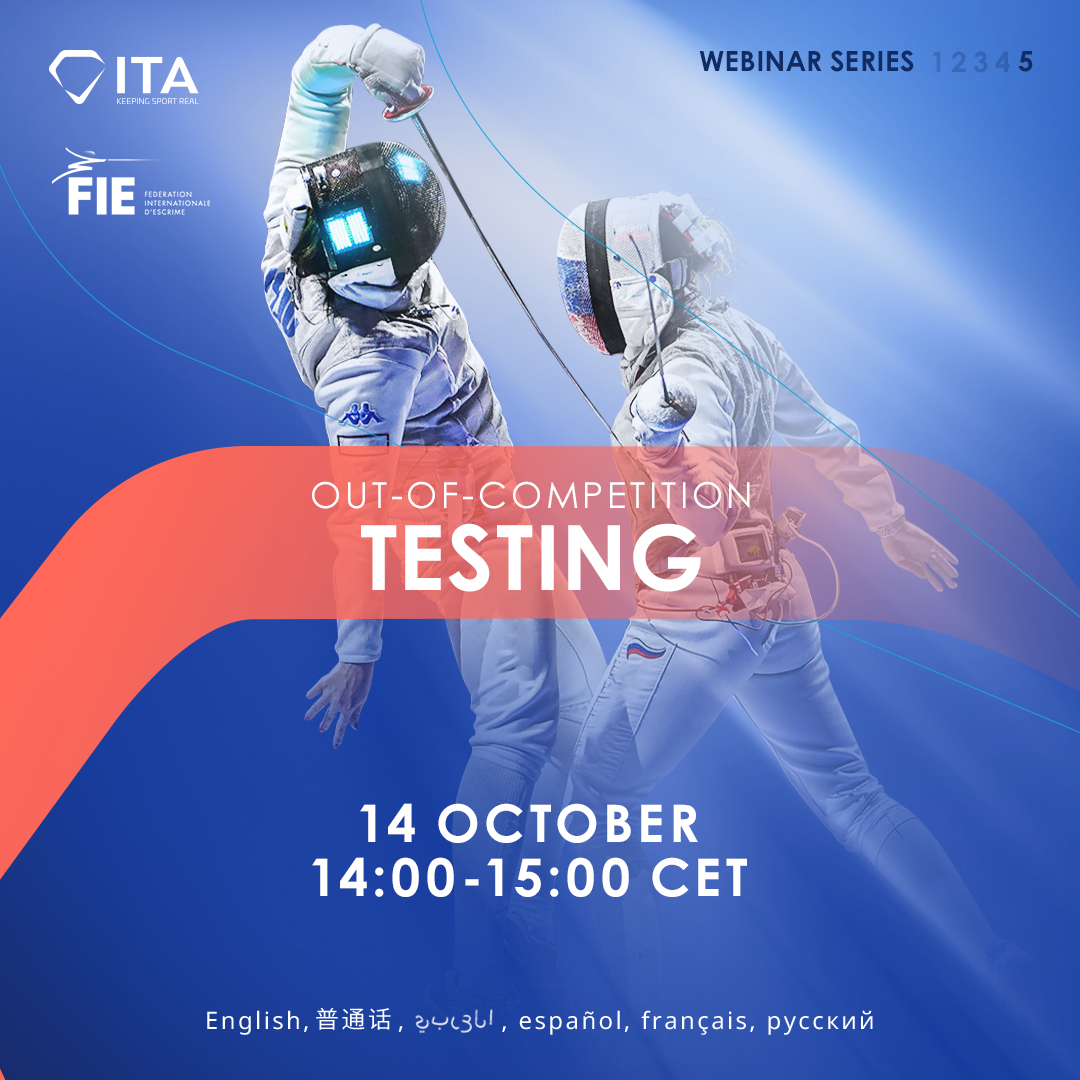 Register to the webinar, click here.
Welcome to "Out-of-competition Testing" - one of a five-part webinar series hosted by the International Testing Agency.

• Registered Testing Pool
• ADAMS
• Athlete Central
• Whereabouts

These are all words you will have heard – but do you know what they all mean? And what about your rights and responsibilities surrounding these?

This final webinar focuses on out-of-competition testing and will explain what it means to be included in the Registered Testing Pool, what the additional responsibilities are, and how to provide your whereabouts information. We will also show you our top tips for using ADAMS and the handy Athlete Central app.

And of course, we are on hand to answer your questions on all of the above!

About this series
This clean sport series is brought to you by the ITA, in conjunction with the FIE. Athletes or Athlete Support Personnel who attend all five sessions will be sent a Certificate of Participation.