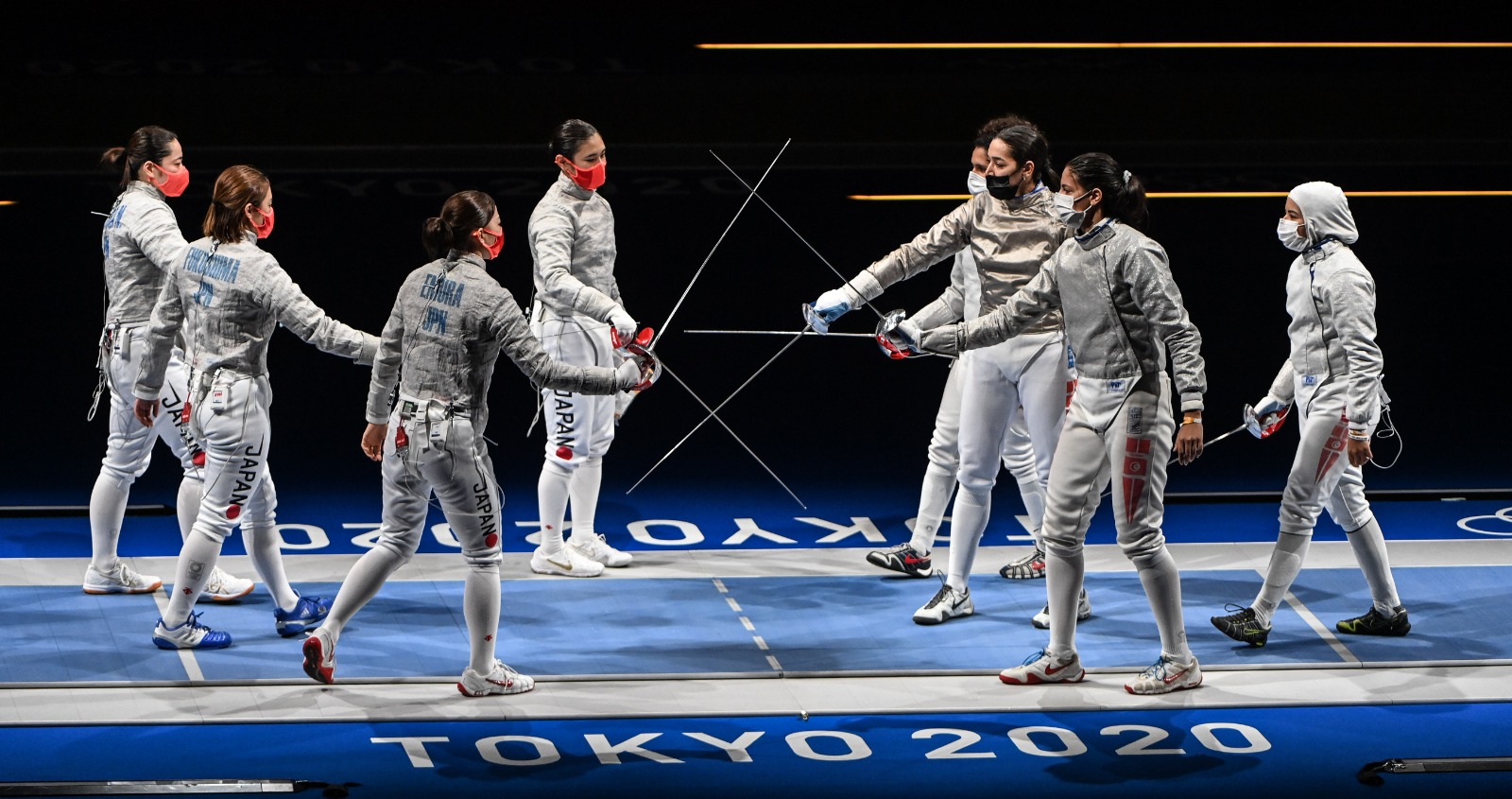 TOKYO, Japan, July 31, 2021—On the eighth day of competition at the Tokyo 2020 Olympic Games, nine women's sabre teams have completed quarterfinals and placement rounds through the semifinals. This evening, ROC faces France for the gold medal, with Korea and Italy fencing for the bronze.
In the table of 16, Japan won against Tunisia, 45-29, to advance into the quarterfinals where they lost to ROC, 45-34. In the semifinal rounds, France beat Italy, 45-39, and ROC defeated Korea, 45-26. For the fifth through eighth placements, Japan beat USA, 45-43, for fifth and sixth places, while China defeated Hungary, 45-30, for seventh and eighth places.
"We're exhausted", said France's Manon Brunet. "We are doing very well, we've been very strategic, we played as a team and everything has worked well. Now we just want the gold. From the start of the competition, we managed the stress, kept wanting the medal, stayed focused and concentrated, and now we have a gold challenge. Tokyo 2020 is amazing and we're all together going home with a medal!"
"From the start of the match, team ROC absolutely won the game", said Korea's Jisu Yoon. "We could not follow their moves; they controlled everything in the match. For the bronze medal, our strategy is to be more aggressive than our opponents. We're trying to do our best under these circumstances and we think we will be better in the next year, so whatever our result, we will learn from this."
Complete information about fencing results and athletes at the Olympic Games may be found on the official Olympic website, and on the FIE website, www.FIE.org.
#Tokyo2020
#Fencing