LAUSANNE, Switz., April 2, 2021—The FIE is pleased to announce the 2021 Junior and Cadet Fencing World Championships, taking place in Cairo, Egypt from April 3-11, 2021. The competition will be held at the Indoor Halls Complex of the Cairo International Stadium, Nasr City, Cairo, with 18 individual and team events in three weapons scheduled for young men and women from around the world.
The event will take place under updated COVID-19 protocols for FIE competitions developed to ensure the safety, health and well-being of athletes, coaches, officials, referees and staff, after extensive preparations of operations and logistics. These new procedures affect virtually every aspect of participation in the event throughout its duration and associated travel, with the goal of significantly reducing probability of COVID-19 exposure.
Official website of the event: http://fencingegypt.com/cairo2021
Full information regarding this and other events, including official invitation letters, registration forms and detailed COVID-19 information and more may be found on the FIE Web site at www.FIE.org/competitions.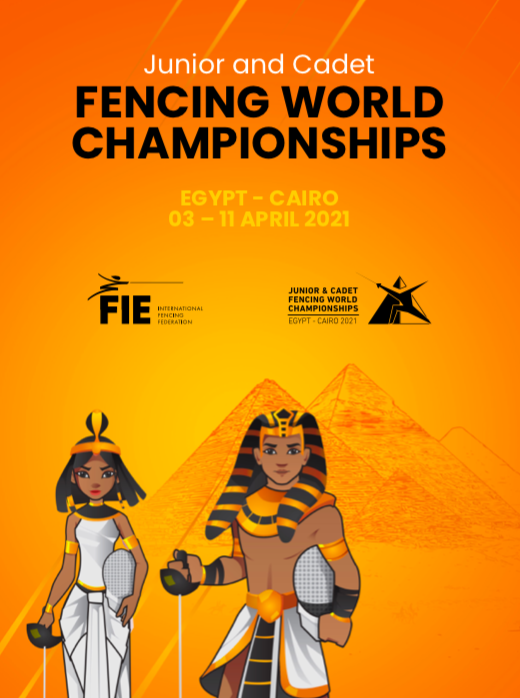 Click here to view general information of the Championships.