KAZAN, Russia, March 19-23, 2021—In the first FIE senior epee World Cup in the 2020-2021 competition and Olympic-qualifying season, Ukraine's Igor Reizlin, Korea's Injeong Choi, Team Italy (men) and Team Poland (women) took gold medals at the Epee of Kazan World Cup in Kazan, Russia. The event took place at the Kazan Expo International Exhibition Center, with 435 athletes competing from around the world.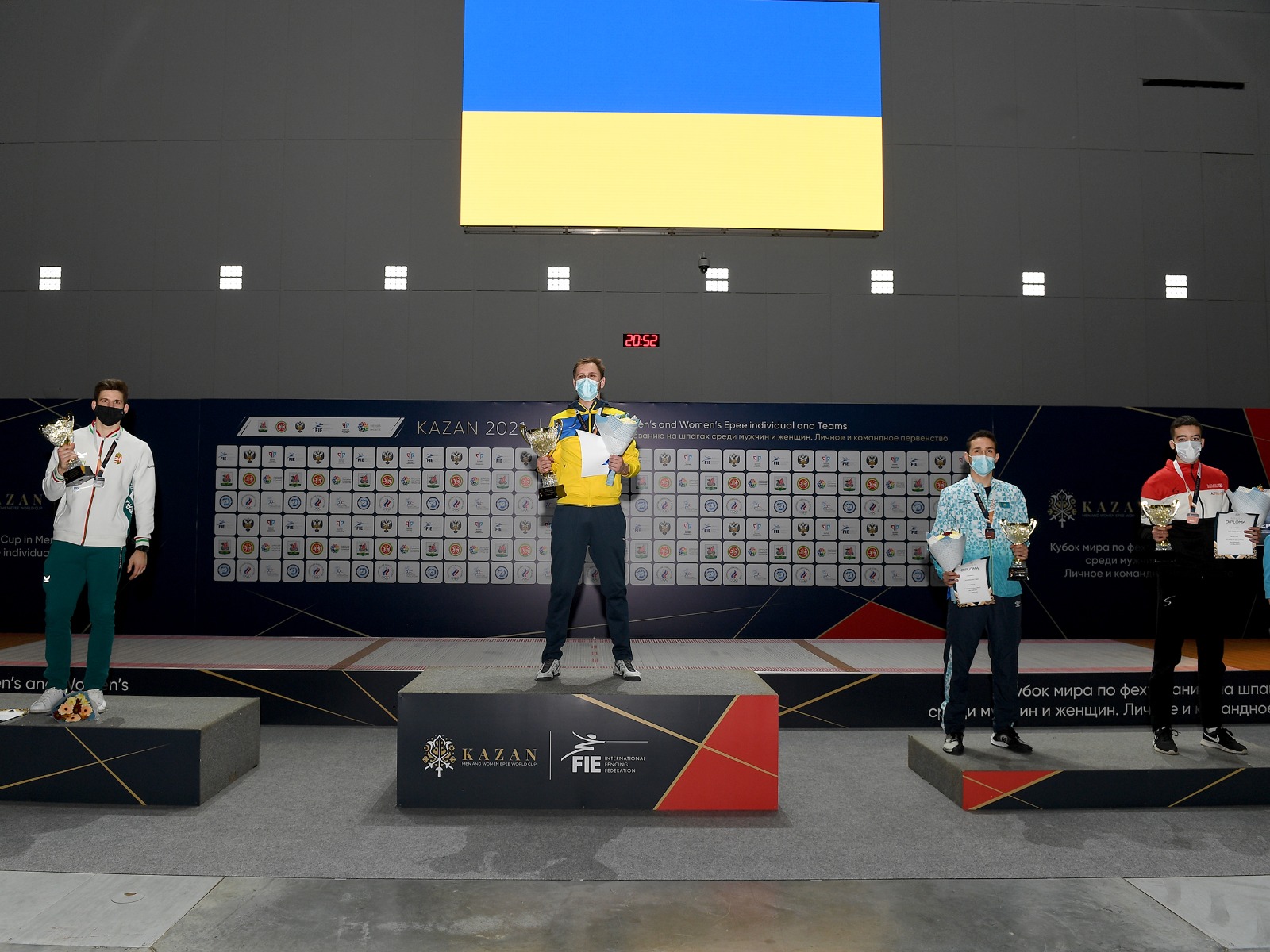 In the individual men's epee event, Reizlin defeated Hungarian world champion Gergely Siklosi in the final round, 15-11. Siklosi beat Kazakhstan's Elmir Alimzhanov in the semifinal round, 15-14, and Reizlin won against Egypt's Ahmed Elsayed, 15-7. French world champion Yannick Borel and Korean Olympic gold medallist Sangyoung Park were both eliminated in the round of 16.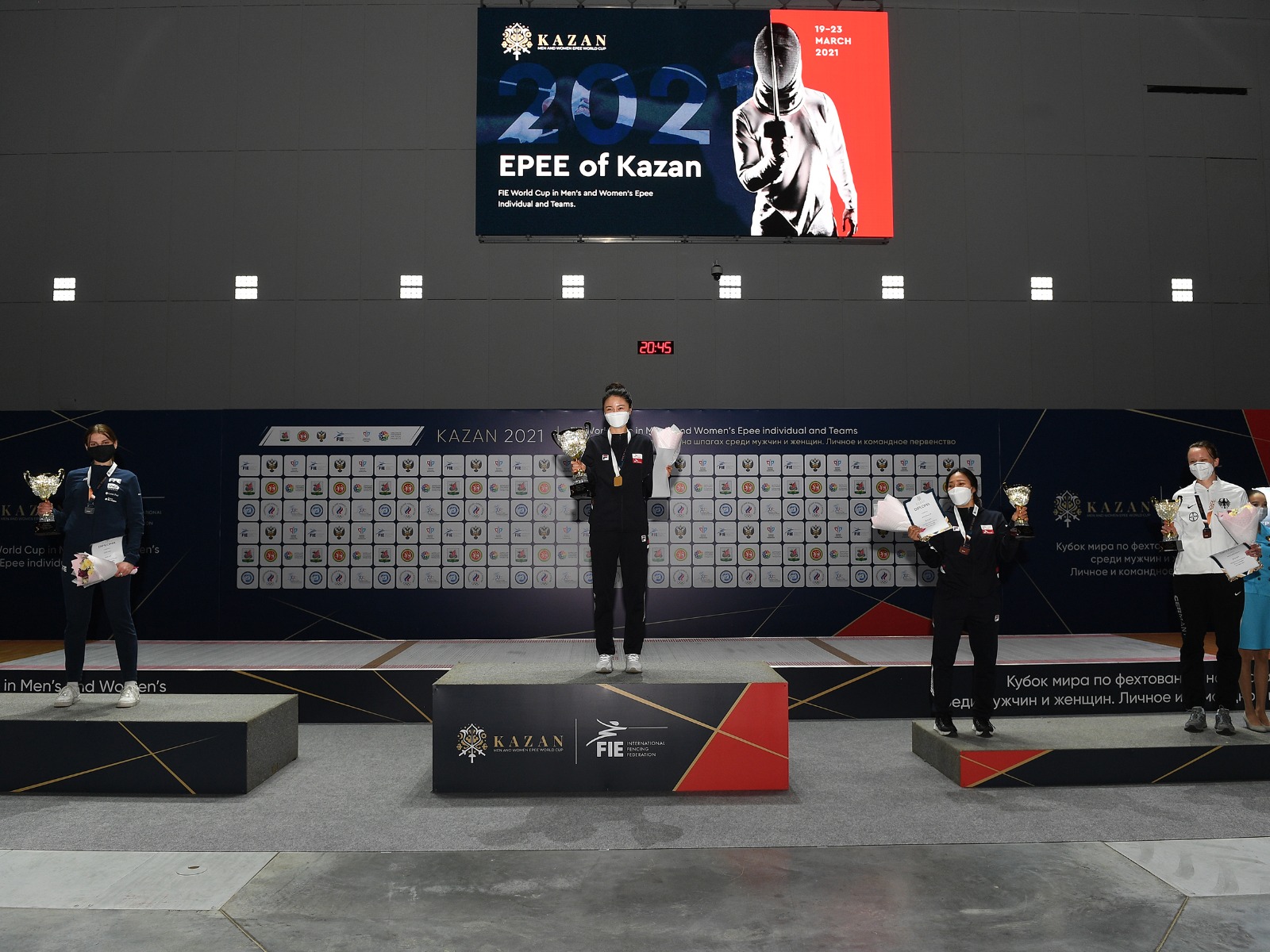 For individual women's epee, Choi took the gold medal against France's Aliya Luty, 15-9. Luty eliminated Korean Young Mi Kang in the semifinal round, 15-12, while Choi beat Germany's Ricarda Multerer, 15-9. Estonian world champion Julia Beljajeva lost in the quarterfinals to Choi, and Brazilian world champion Nathalie Moellhausen lost in the table of 16.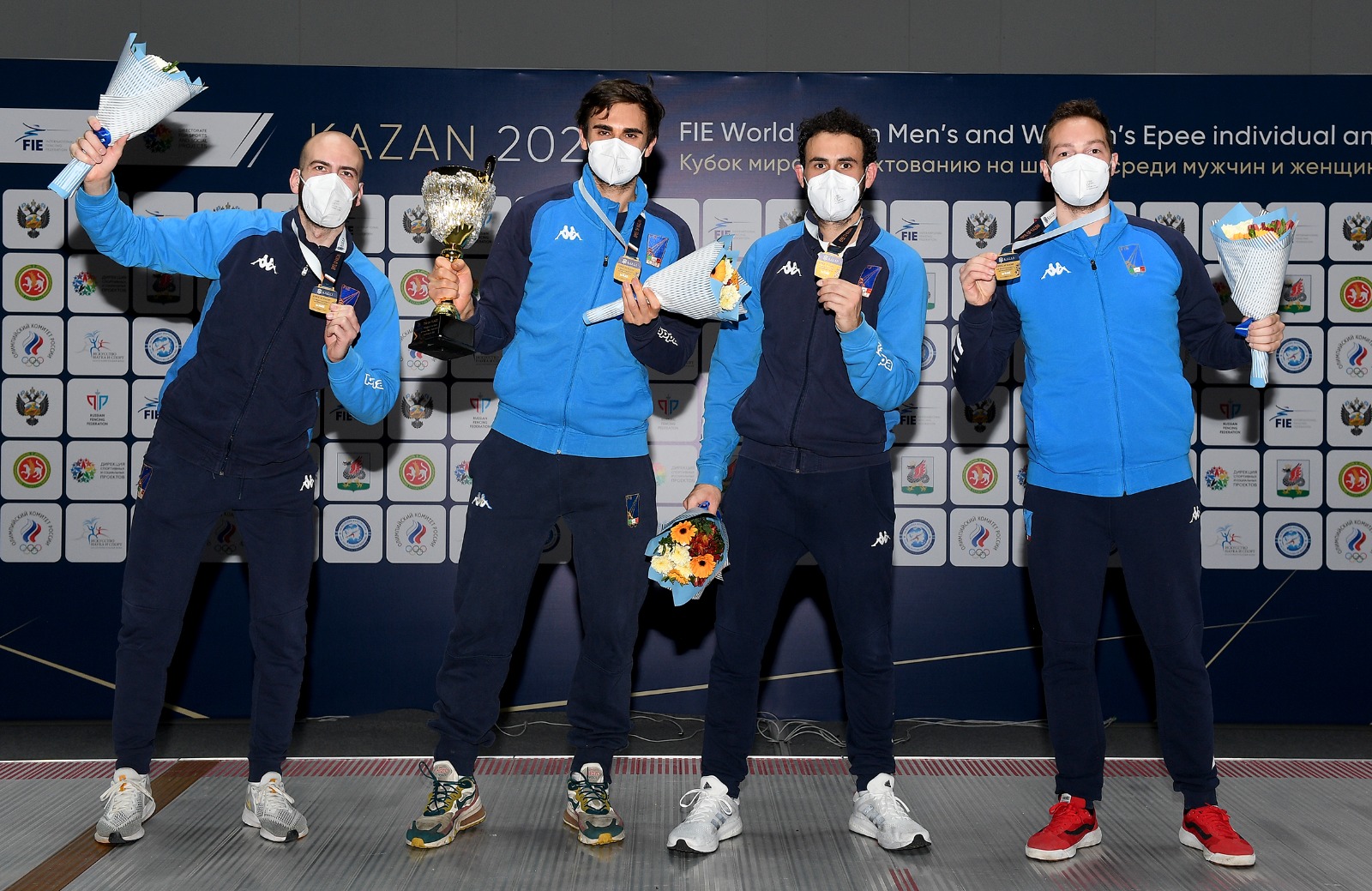 Winning by a single touch for the gold medal, Italy won against Ukraine in the men's team epee event, 44-43. In the semifinal round, Italy beat Russia in another close match, 33-32, and Ukraine defeated China, 39-36. China took the bronze medal over Russia, 45-39. Twenty-nine teams competed overall.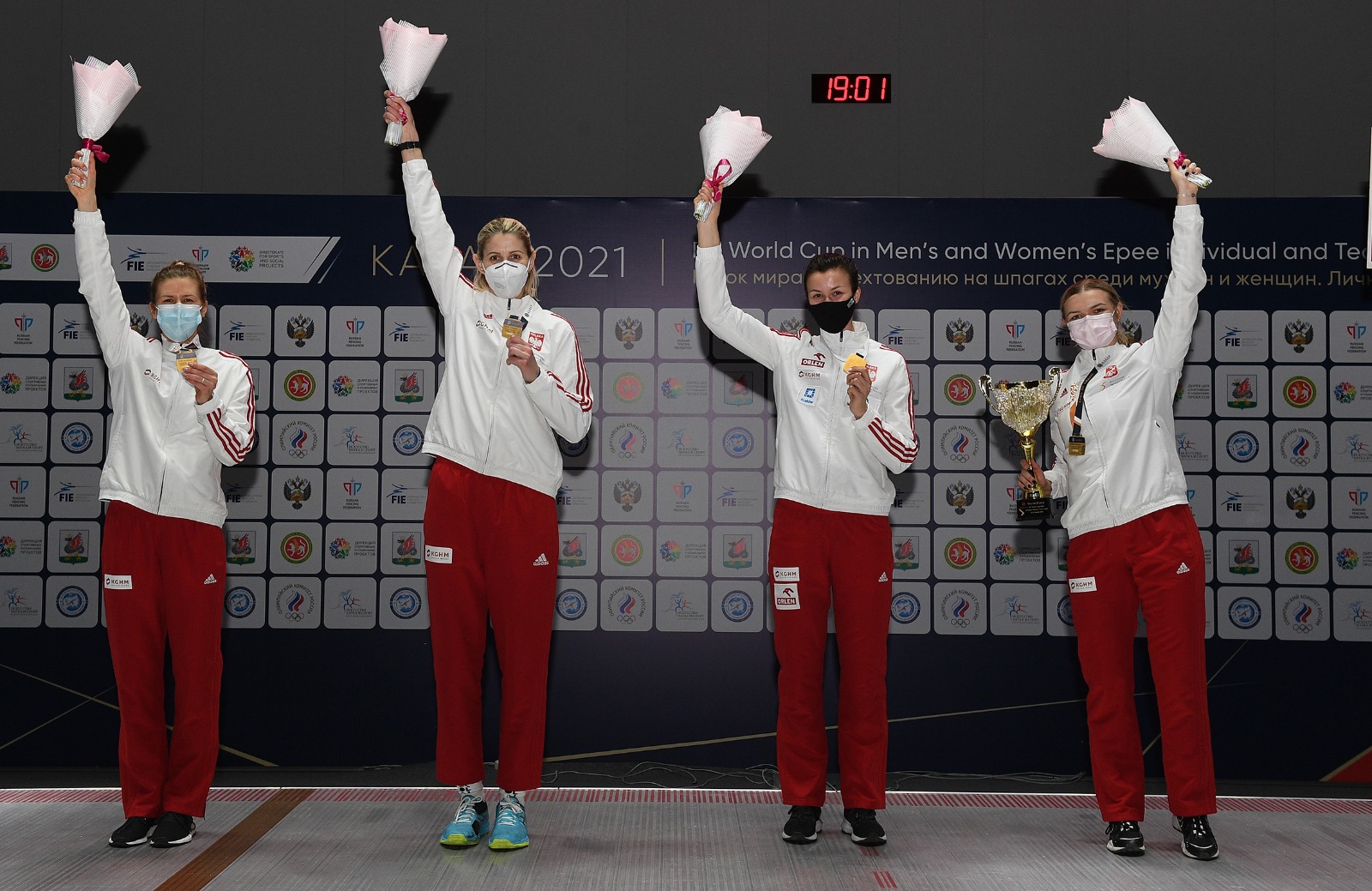 In women's team epee, Poland overcame Korea to win in the final, 45-24. Korea beat China in the semifinal round, 33-29, with Poland winning against Russia, 34-24. China won the bronze medal against Russia, 40-24. In all, 25 teams participated in the event.
Individual final rankings for individual men's epee include Igor Reizlin (UKR, gold), Gergely Siklosi (HUN, silver), Elmir Alimzhanov (KAZ, bronze), Ahmed Elsayed (EGY, bronze), Bas Verwijlen (NED), Niko Vuorinen (FIN), Akira Komata (JPN) and Samuel Unterhauser (GER).
Individual final rankings for individual women's epee include Injeong Choi (KOR, gold), Aliya Luty (FRA, silver), Young Mi Kang (KOR, bronze), Ricarda Multerer (GER, bronze), Yiwen Sun (CHN), Anna Kun (HUN), Sera Song (KOR) and Julia Beljajeva (EST).
For men's team epee, rankings were Italy (gold), Ukraine (silver), China (bronze), Russia, Japan, Korea, France and Switzerland.
For women's team epee, final rankings were Poland (gold), Korea (silver), China (bronze), Russia, Italy, Hungary, Estonia and France.
Complete and official results for the event may be found here on the FIE web site. For more exciting world fencing news and features, check out the FIE video series on our YouTube channel.