The first day of competition kicked off with Individual Women's Epee and Individual Men's Foil in action at the 2015 Senior Pan American Fencing Championships currently underway in Santiago, Chile. These zone championships are an important event in the Olympic qualification process for the 2016 Olympic Games in Rio and will qualify athletes for nomination for the 2015 Pan Am Games in Toronto.
In the men's foil event, the final bout would be a close one between the two compatriots who have fenced on cadet, junior and senior national teams together since 2010, Race Imboden and Alex Massialas (USA). The first period remained close with Massialas holding an 8-6 lead midway through the bout and Imboden replying with a 4-1 run to retake the lead at 10-9. Imboden finished the first period with a single-touch lead, 11-10, at the break. Imboden controlled the start of the second period as he grew his lead to 14-11. Massialas picked up two more touches before Imboden finished with a 15-13 win, marking his third individual international gold medal of the season and fifth podium finish.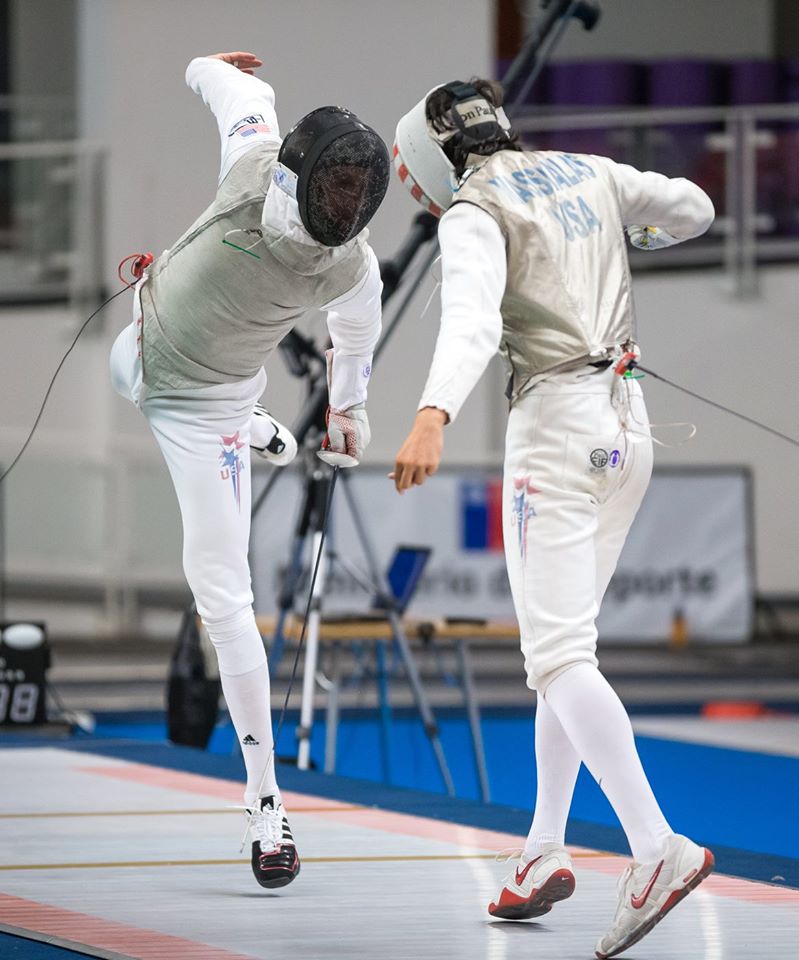 In the gold medal final on women's epée, Kelley Hurley (USA) led 2010 Senior World medalist Nathalie Moellhausen (BRA), 6-5, at the start of the third and grew her lead to 8-6 before Moellhausen tied the bout at eight. Hurley scored again with 19 seconds remaining and had hopes of holding the one-touch lead, but Moellhausen tied the bout in the final 12 seconds. After a double in the overtime period, Moellhausen scored the winning touch in the second half of the bout to take gold, 10-9, for her first Pan American title since changing her representation from Italy to Brazil after the 2012 Olympic Games.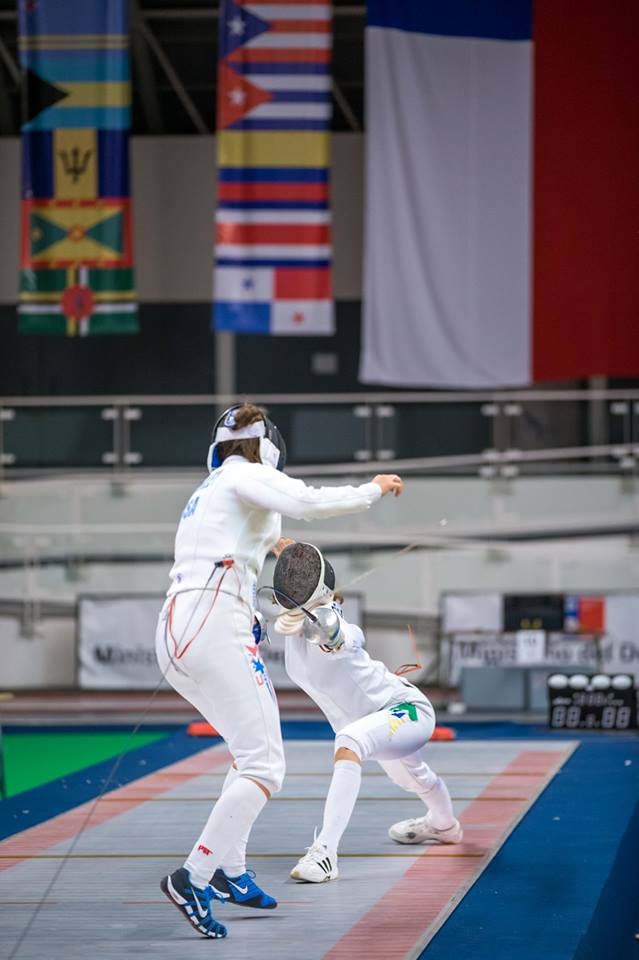 Men's Individual Foil Pan American Championships
Race Imboden (USA)
Alex Massialas (USA)
Heitor Shimbo (BRA)
Gerek Meinhardt (USA)
Guilherme Toldo (BRA)
Miles Chamley-Watson (USA)
Ghislain Perrier (BRA)
Maximilien Van Haaster (CAN)
Men's individual foil results click here
Women's Individual Epee Pan American Championships
Nathalie Moellhausen (BRA)
Kelley Hurley (USA)
Kat Holmes (USA)
Leonora MacKinnon (CAN)
Yamika Rodriguez Quesada (CUB)
Lizzie Asis (VEN)
Eliana Lugo (VEN)
Amanda Simeao (BRA)
Women's individual epee results click here
source: usfencing.org