CAIRO, Egypt, Feb. 21-23—Spain's Carlos Llavador won individual gold at the Cairo Men's Foil World Cup, with USA scoring victory in the men's team event. Taking place at the Cairo Stadium Indoor Halls Complex, 180 international competitors participated with teams from 19 countries.
Llavador faced Italian world champion Andrea Cassara in the final match, winning with a 15-6 score. Cassara defeated teammate and world champion Alessio Foconi in the semifinal, 15-11, while Llavador beat USA's Alexander Massialas, 15-3. Notably, world champions Enzo Lefort (FRA), Alexey Cheremisinov (RUS) and Dmitry Zherebchenko (RUS) all lost in the round of 32.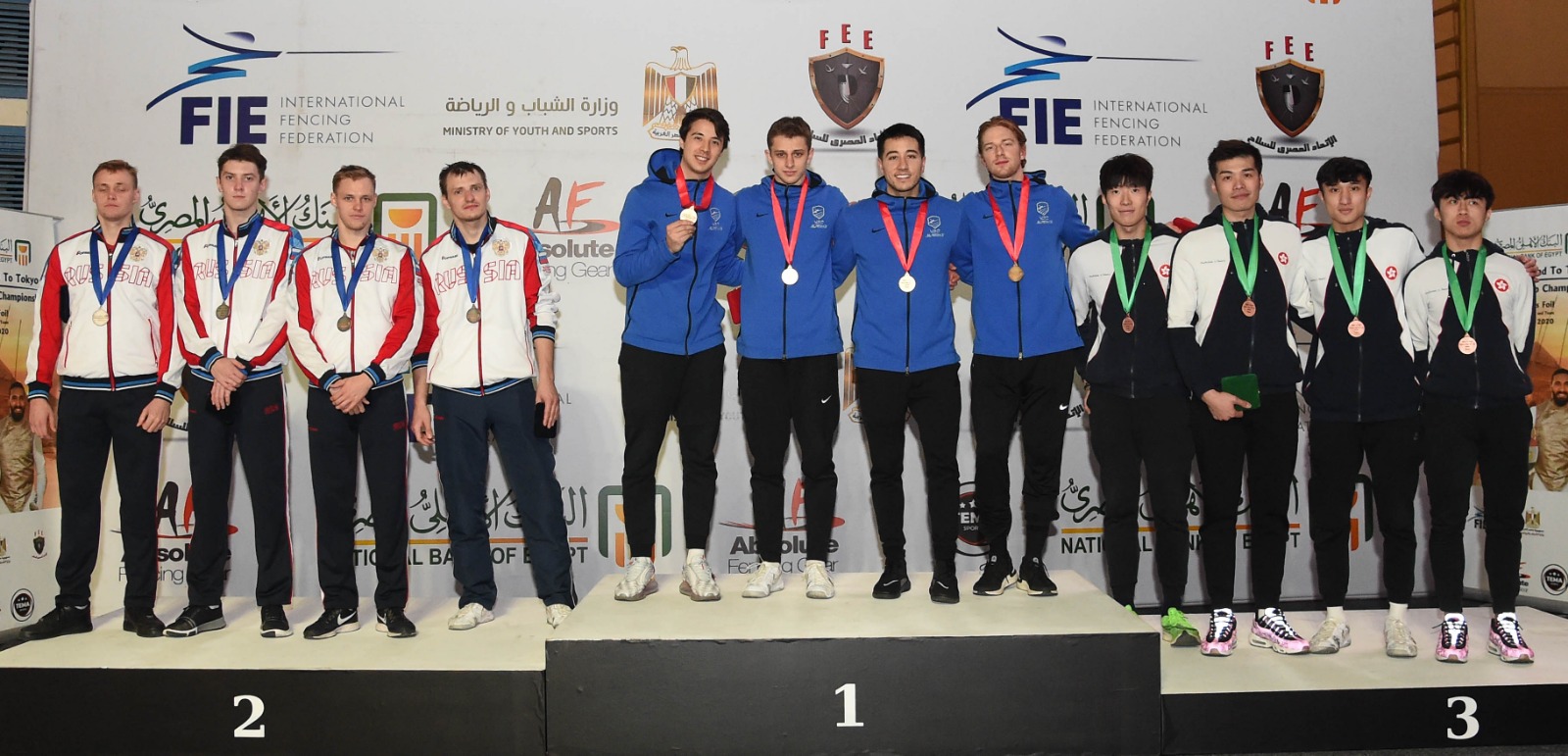 In the men's team foil event, USA defeated Russia in the final round, 45-36, to take gold. Russia beat France in the semifinal round, 45-38, while USA overcame Hong Kong, 45-37. Hong Kong took the bronze medal against France by a single touch, 45-44.
Final individual rankings for the Cairo Men's Foil World Cup included Carlos Llavador (ESP, gold), Andrea Cassara (ITA, silver), Alessio Foconi (ITA, bronze), Alexander Massialas (USA, bronze), Gerek Meinhardt (USA), Kwanghyun Lee (KOR), Chun Yin Ryan Choi (HKG) and Toshiya Saito (JPN).
Rankings for the men's foil team event included USA (gold), Russia (silver), Hong Kong (bronze), France, Japan, Egypt, Italy and Korea.
Complete and official results for the event may be found here on the FIE web site. For more exciting world fencing news and features on the Road to Tokyo, check out the FIE video series on our YouTube channel.