BARCELONA, Spain, Feb. 7-9, 2020—Estonia's Katrina Lehis scored victory at the 44th International "Ciutat de Barcelona" Women's Epee World Cup, with Korea winning the women's team event. The competition took place at the Institut Nacional d'Educació Fisica de Catalunya (INEFC) and featured 275 international women's epeeists and teams from 27 countries.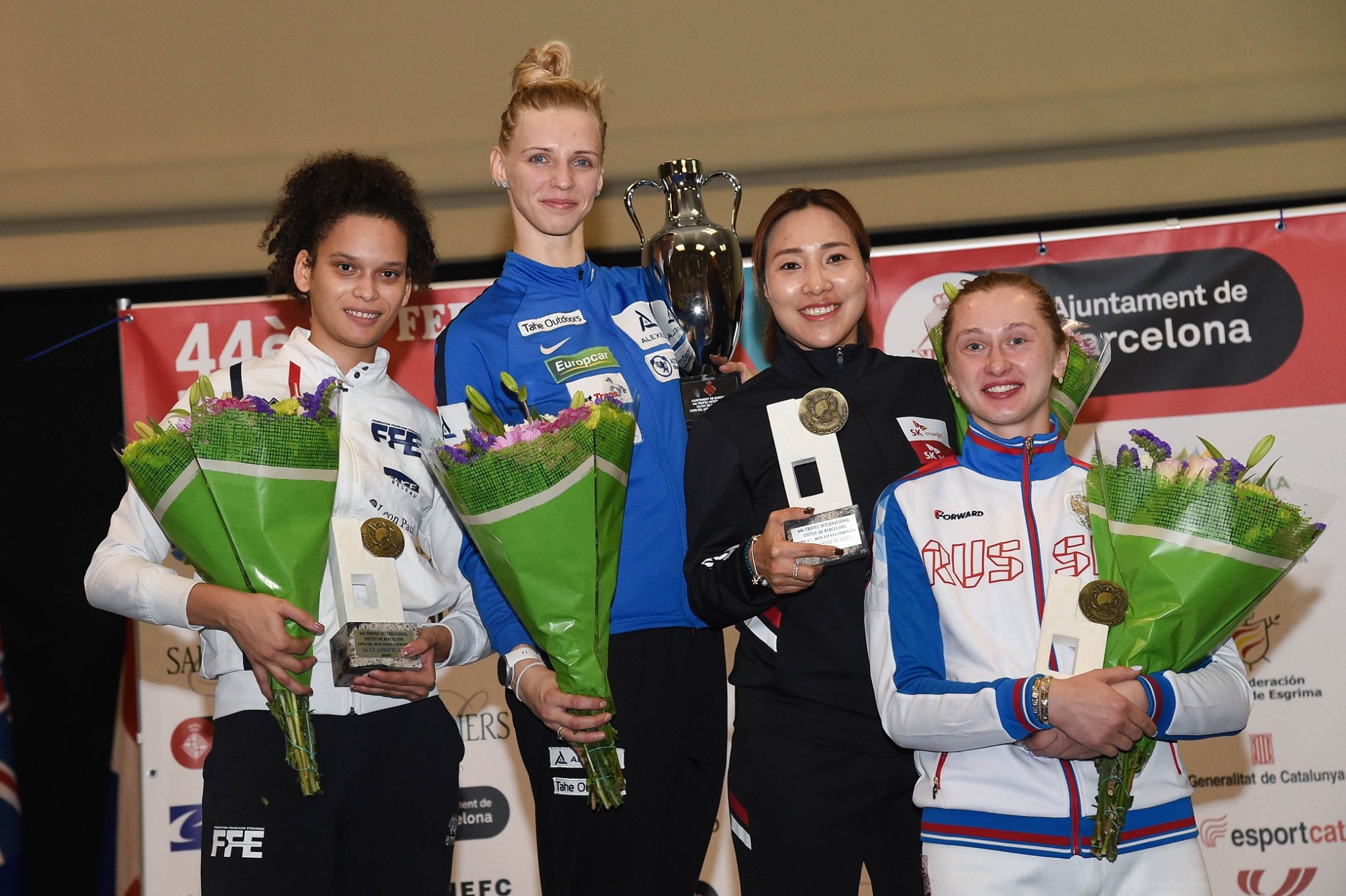 Lehis faced France's Alexandra Louis Marie in the gold-medal match of individual women's epee, winning with a 15-8 score. In the semifinals, Louis Marie beat Korea's Young Mi Kang, 15-10, while Lehis defeated Russian world champion Tatiana Gudkova by a point, 11-10. Italian world champion Mara Navarria went out in the quarterfinals to Lehis, and in the round of 16 Gudkova beat Brazilian world champion Nathalie Moellhausen, 15-9, and Hong Kong's Man Wai Vivian Kong overcame Estonian world champion Julia Beljajeva, 15-10.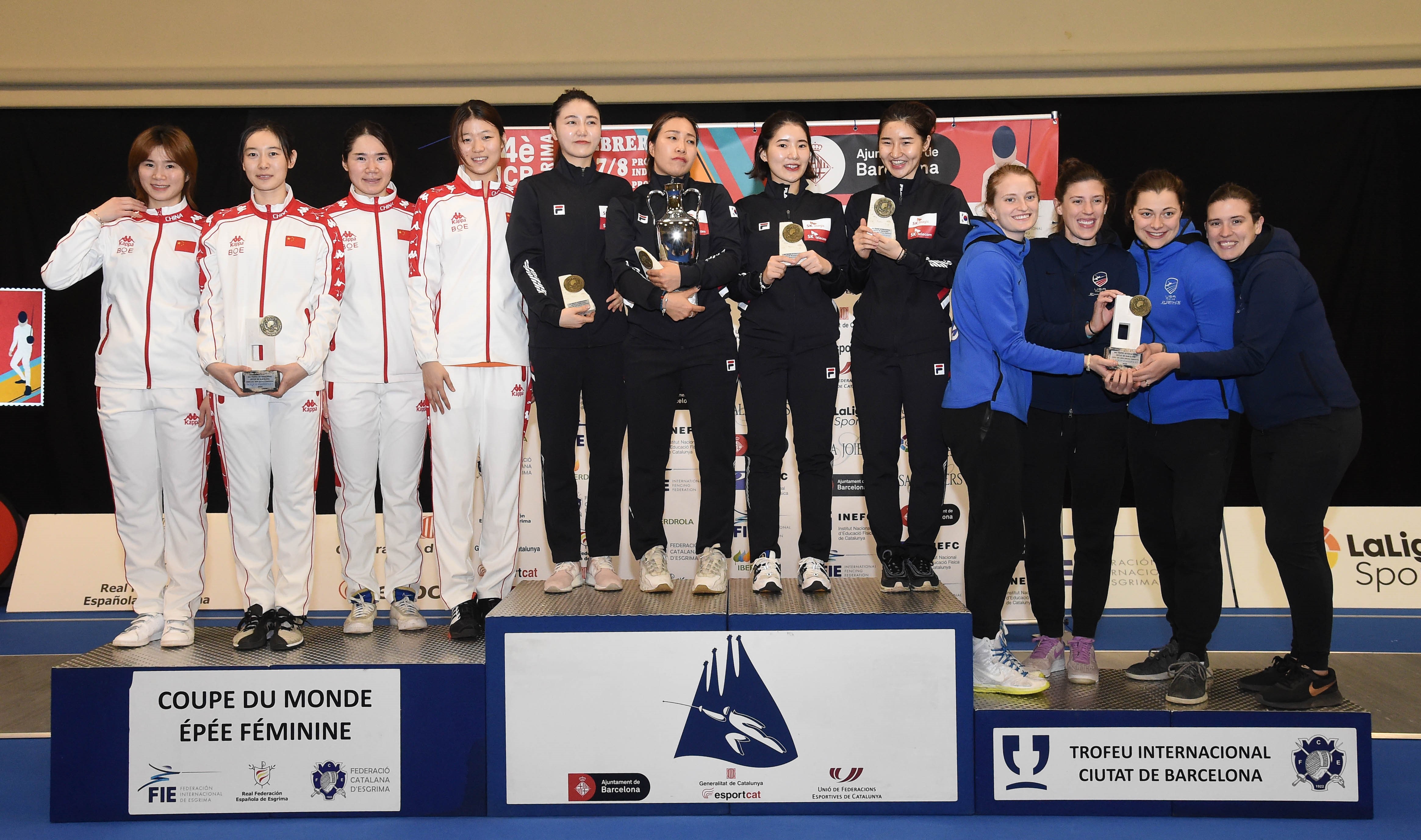 In the women's team epee event, Korea fenced China for the gold medal, winning 39-34. China beat Russia in the semifinals, 45-30, and USA went out to Korea, 45-32. USA took the bronze medal against Russia, 45-27.
Final individual ranking for the Barcelona Women's Epee Fencing World Cup included Katrina Lehis (EST, gold), Alexandra Louis Marie (FRA, silver), Tatiana Gudkova (RUS, bronze), Young Mi Kang (KOR, bronze), Man Wai Vivian Kong (HKG), Injeong Choi (KOR), Mara Navarria (ITA) and Leonora Mackinnon (CAN).
Women's team epee ranking included Korea (gold), China (silver), USA (bronze), Russia, Hungary, Poland, France and Hong Kong.
Complete and official results for the event may be found here on the FIE web site. For more exciting world fencing news and features on the Road to Tokyo, check out the FIE video series on our YouTube channel.