TURIN, Italy, Feb. 7-9, 2020—USA's Gerek Meinhardt and France's Ysaora Thibus scored individual men's and women's gold medals this weekend at the Turin Foil Fencing Grand Prix. This third Grand Prix of the FIE 2019-2020 season nine-event series, leading to the Tokyo 2020 Olympic Games, featured 226 male and 177 female international fencers competing at Turin's Pala Alpitour.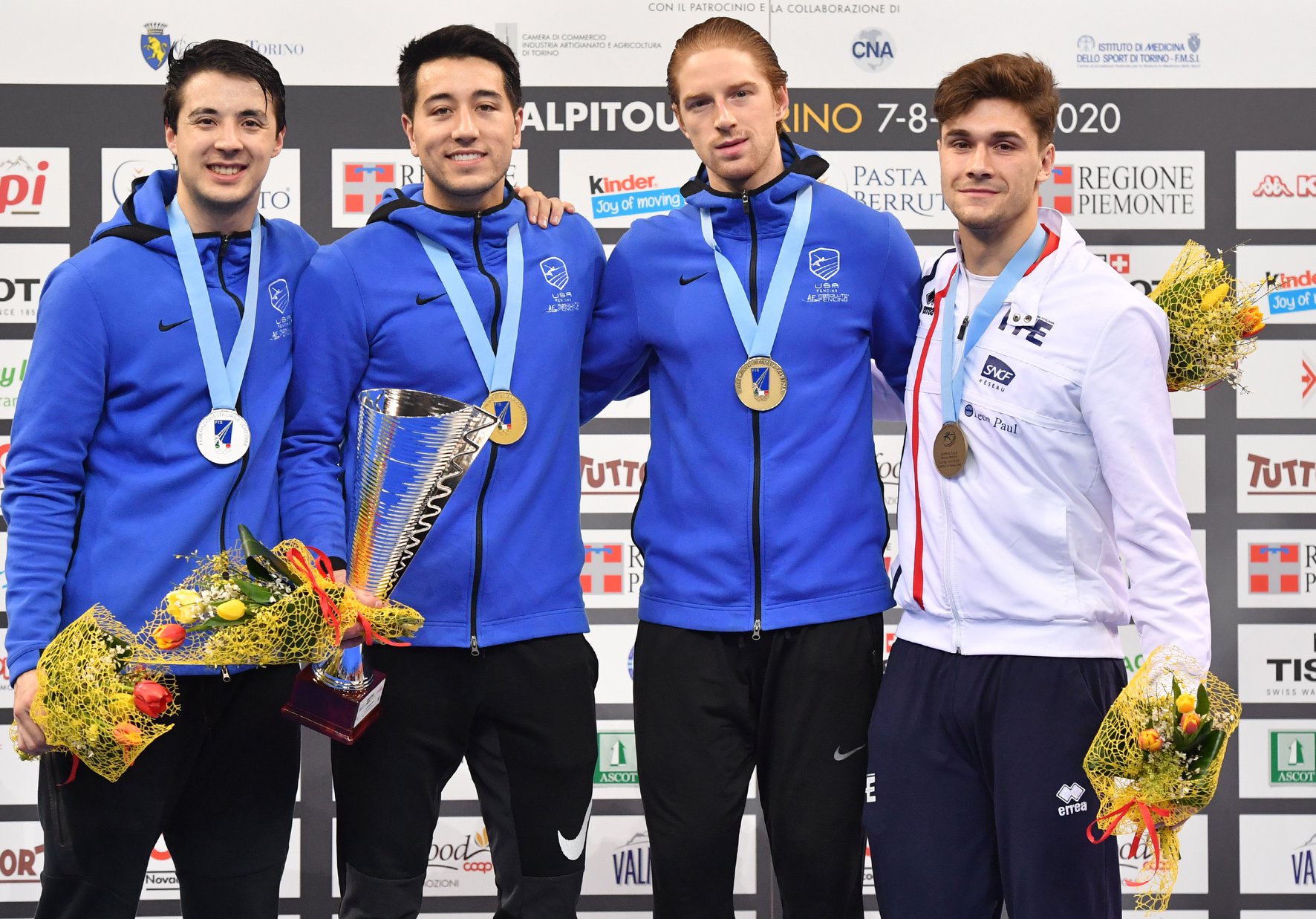 In the final match of men's individual foil, Meinhardt defeated his teammate, Alexander Massialas, 15-8 to win the event. Massialas beat France's Roger Wallerand in the semifinal round, 15-2, while Meinhardt overcame teammate Race Imboden in the same round, 15-11. Notably, Italian world champion Alessio Foconi was beaten in the quarterfinals by Massialas, 15-9, and Meinhardt won against Russian world champion Alexey Cheremisinov in the round of 16, 15-12.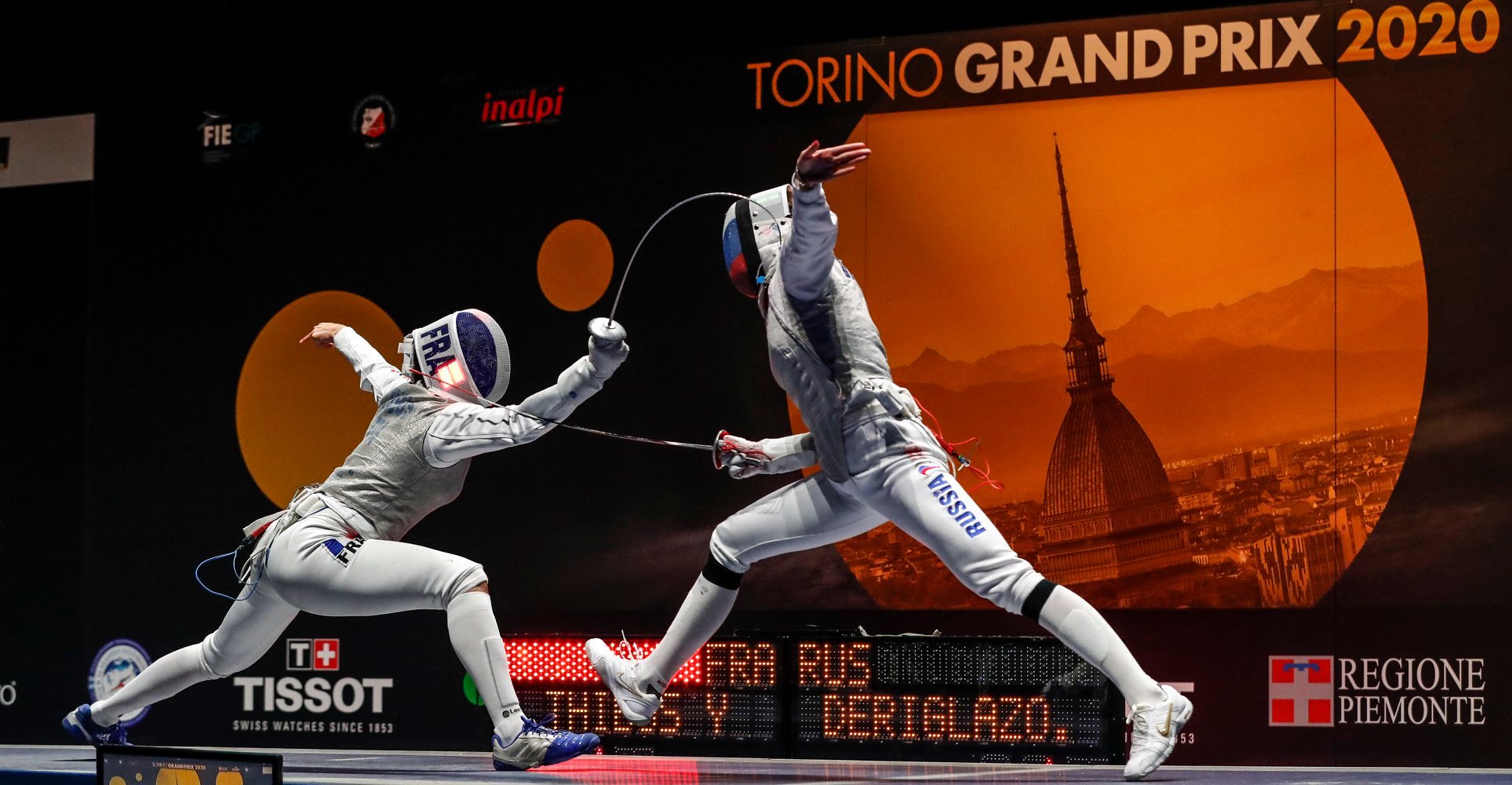 Thibus faced USA's Lee Kiefer for the gold medal in women's individual foil, winning by a single touch, 15-14. Kiefer scored a close win against Italian world champion Alice Volpi in the semifinal, 15-14, and Thibus beat Russian Olympic and three-time world champion Inna Deriglazova, 15-10. In the quarterfinals, Thibus took another narrow victory fencing Italian two-time world champion Arianna Errigo, 15-13, and Kiefer scored a win against Italian Olympic and world champion Elisa Di Francisca, 15-6.
Final men's ranking at the Turin Foil Grand Prix included Gerek Meinhardt (USA, gold), Alexander Massialas (USA, silver), Race Imboden (USA, bronze), Roger Wallerand (FRA, bronze), Alessio Foconi (ITA), Erwann Le Pechoux (FRA), Kwanghyun Lee (KOR) and Kirill Borodachev (RUS).
Ranking for women's foil included Ysaora Thibus (FRA, gold), Lee Kiefer (USA, silver), Inna Deriglazova (RUS, bronze), Alice Volpi (ITA, bronze), Elisa Di Francisca (ITA), Arianna Errigo (ITA), Anastasiia Ivanova (RUS) and Yuka Ueno (JPN).
Complete and official results for the event may be found here on the FIE web site. For more exciting world fencing news and features on the Road to Tokyo 2020, check out the FIE video series on our YouTube channel.
Click Here to relive the men's and women's matches of the Turin Foil Grand Prix.